The boutique fitness business has been booming the last few years. From indoor cycling (see: SoulCycle, Flywheel, Zengo) to interval training (see: Sweatbox, Elevate, Orangetheory) to even non-workouts like meditation (see: Recharj) it seems like everything in the health and wellness industry is getting boutique-ified these days.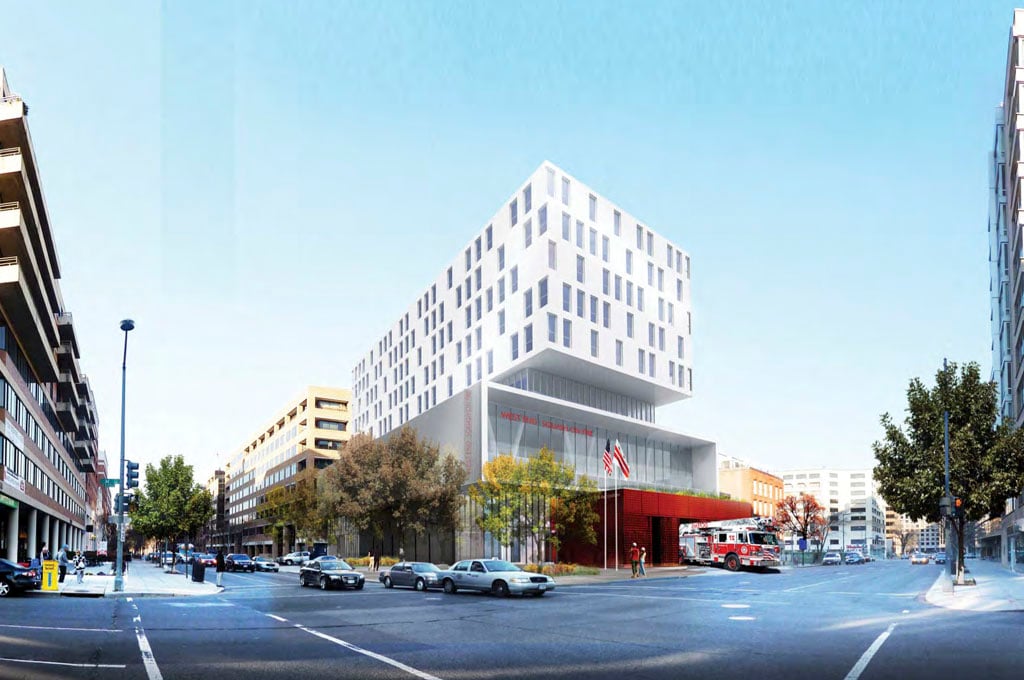 So we shouldn't be too surprised that squash is jumping on the bandwagon. The indoor game that involves whacking a ball with a racket back and forth against a wall to an opponent has been around in America for over a century, you probably mostly associate squash with private clubs that require membership to access the courts. But DC's new gym concept, Squash on Fire, plans to bring a membership-free squash facility to EastBanc's West End fire station project.
The 19,700-square-foot, $12-million gym will follow the trend of other boutique gyms with high-end features including the two glass-encased "showcase courts" and a full-service restaurant and bar. The gym has a total of eight courts, on which you can book lessons with the Squash on Fire coaches. The lessons range in price from $179 for a private lesson with a head coach to $39 for a small group lesson with two to four additional players under the instruction of a squash pro or a contract coach.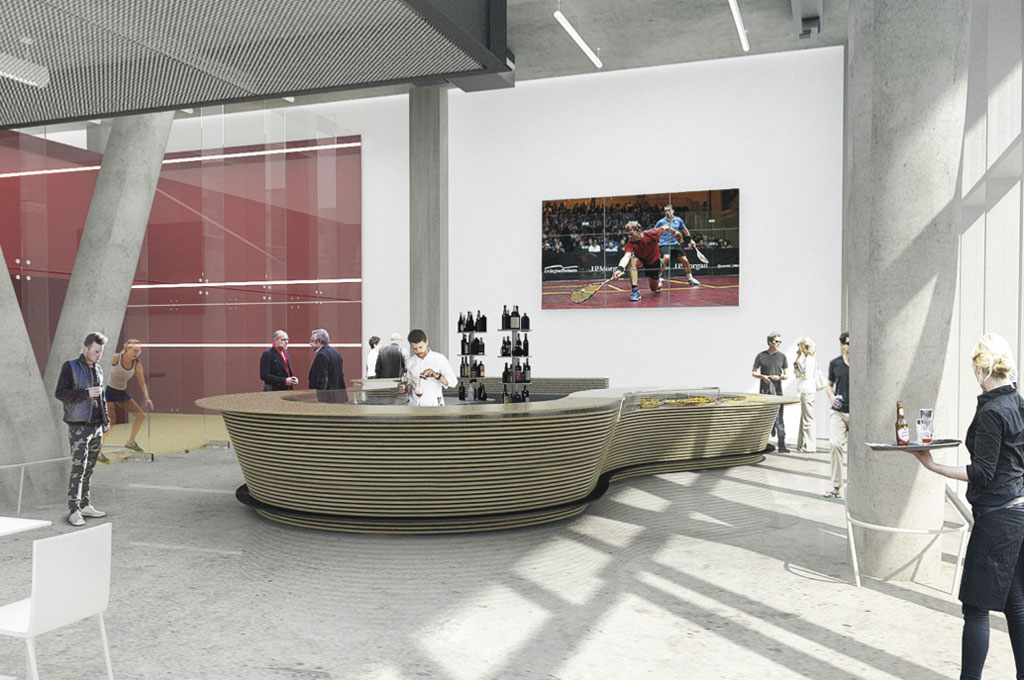 Though the facility isn't expected to open until May, players can start warming up with Squash on Fire coaches on the courts at the Equinox sports club in West End. Eventually, Squash on Fire will also have courts available for booking by squash pros who just want to play, sans-instructor, but according to a rep for the gym, the pricing structure for court reservations has not been finalized.
Because of the high intensity nature of the sport and the fact that the game requires speed and endurance, there's a potential to torch a ton of calories while playing squash (Men's Health says one can burn over 1,000 in an hour), which makes it a pretty efficient workout for time-strapped Washingtonians. Ready to give it a shot? Head to Equinox in West End (1170 22nd St., NW) to try out the game prior to Squash on Fire's opening slated for May.