As a busy entrepreneur, juice brand Jrink co-founder Shizu Okusa, doesn't have a ton of time to sit down for elaborate meals. Instead, she eats on the go, carrying snacks with her to keep her fueled.
"When people talk about there being 'no typical day' in an entrepreneur's life, it's true. During the work week, my schedule is hectic but extremely systematic—hair up, runners on feet, backpack in tow, a million snacks pre-packed to go," says Okusa. "Our products weren't created for weight loss versus instant and trustworthy nutrition and energy when pressed for time. So when the day time is hectic or busy, I do better eating or drinking super light without compromising nutrition (or not eating at all)."
Below, take a peek into a day in life of Okusa's diet on a day when her calendar was booked with meetings.
Breakfast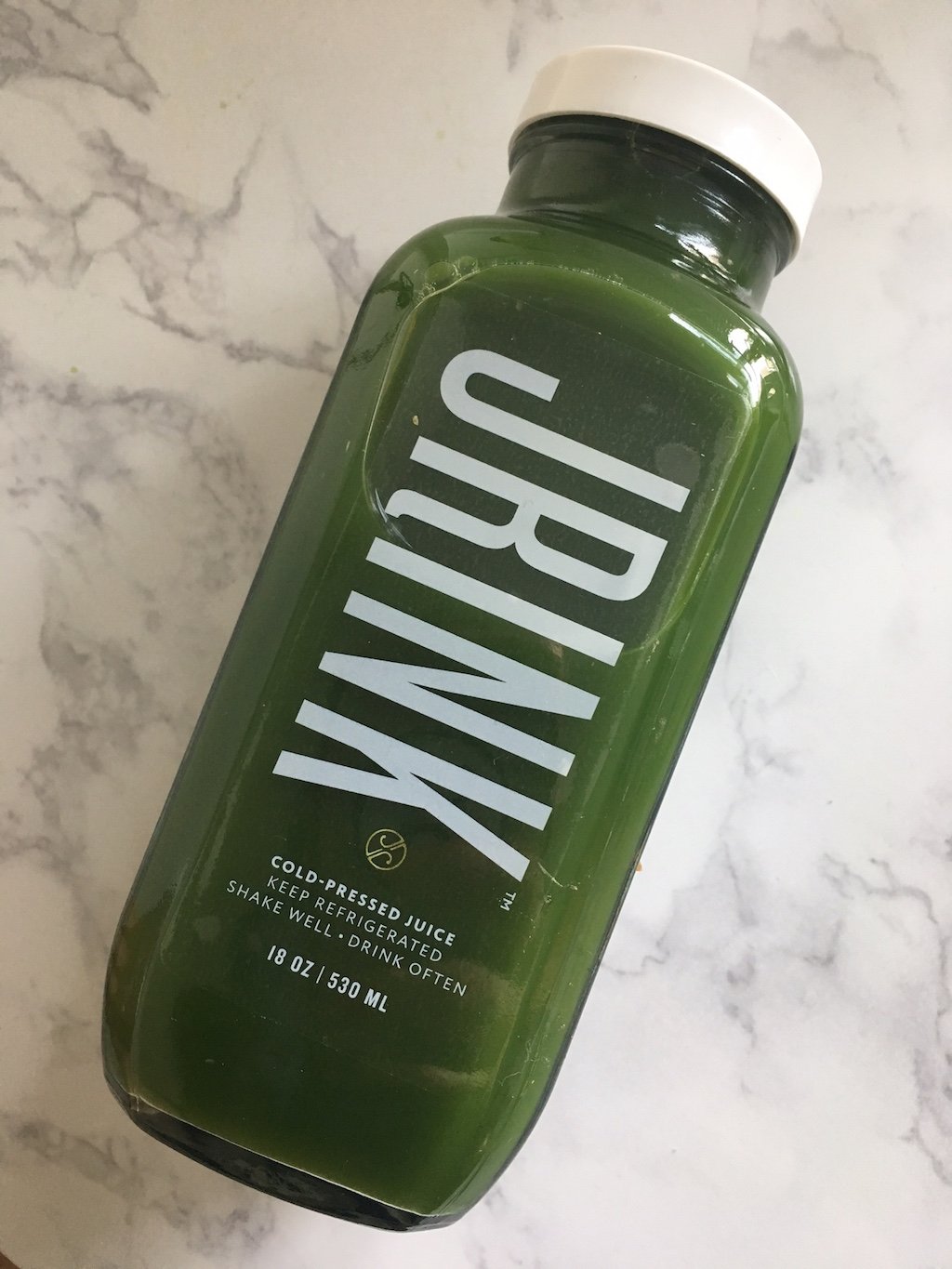 "My go-to morning beverage is about two cups of water and then a JRINK (Mondays I usually stock up on four or five for the week)," says Okusa. "Today was a Fuel Me Up 3, an all-green juice with kale, spinach, celery, parsley, cucumber. It's super dense in greens without the frills (fruit) and just what I need to feel like I did myself a favor and start the day on the right foot. If there are extras, I also take a booster shot, which helps to bind with ingredients inside the juice, ultimately boosting the nutritional value of the greens when paired together."
Early Lunch
"Around 10:30 or 11 AM, after I do one of three email checks in the day and go for a quick run or lifting session, I grab a pre-get-outa-da-house snack," says Okusa. "Good fats plus citrus today combined with a honey mustard vinegarette dressing. YUM."
Afternoon Latte
"I'm at our Clarendon store doing some recipe check-ins (i.e. quality control). We have three different lattes— matcha, turmeric, and coffee—so I actively come in to try the product, and that it's the same taste and quality as the initial prototype," says Okusa. "We use our nut milk as the base, which is my favorite. Where Cinnamon Toast Crunch meets protein meets good fats. Always on-the-go and thinking about a million things, the adrenaline and what sometimes is high-stress days, brings an acidic stomach. Our Build Me Up, our almond milk, is creamy, alkalizing and very comforting—like a hug from the inside out."
Afternoon Snack
"Chocolate always keeps me going. And smiling," says Okusa. "One of my managers gave this to me for Christmas so today's mid-day snack was Good Day Chocolate, from Whole Foods. Sweet, guilt-free, easy to eat."
Dinner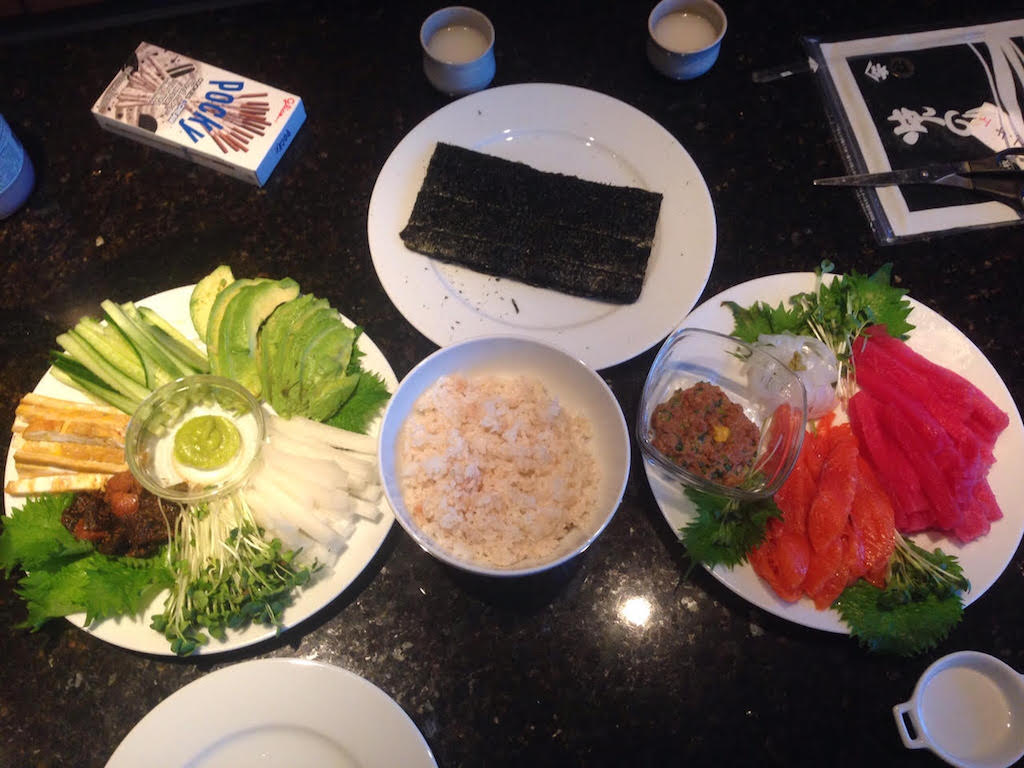 "Finally. Solids. After a busy on-the-go day, I'm finally able to get home and have a real solid-ful whole foods meal," says Okusa. "I invited a girlfriend over and we prepared a DIY sushi party; it's my ultimate go-to after a busy but productive day."
Have a Food Diary you'd like to share? Email ccunningham@washingtonian.com.
Consult with your doctor before beginning a new diet. Washingtonian does not endorse any diet without the supervision of a medical professional.