Cooking is hard. Cooking a healthy meal after you get home from a long day is even harder—especially if you always open your fridge to find moldy berries and wilted spinach that you bought with good intentions. That's why stocking your freezer with easy, nutritious meals is a smart; you'll have healthy food on hand, and you won't have to worry about it expiring so fast. This week, instead of reaching for your takeout menu stash, hit up the Trader Joe's freezer section for menu items—filled with lean proteins, complex carbs, and of course, veggies—recommended by registered dietician and nutritionist, Danielle Omar.
Wild Haddock with Harvest Veggies and Organic Quinoa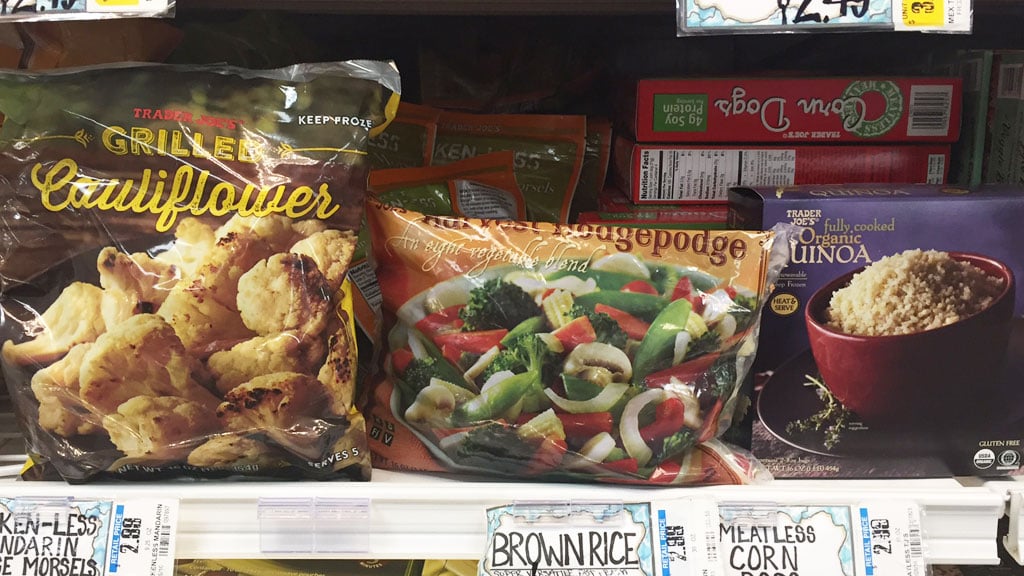 Trader Joe's pre-cooked grain options are "quick to cook and taste delicious," says Omar. "Perfect for a quick weeknight meal paired with Harvest Veggie Hodgepodge, Grilled Cauliflower, or Organic Broccoli. Add the wild haddock filet for a healthy protein side."
Wild Salmon with Organic Riced Cauliflower and Fire Roasted Bell Peppers and Onions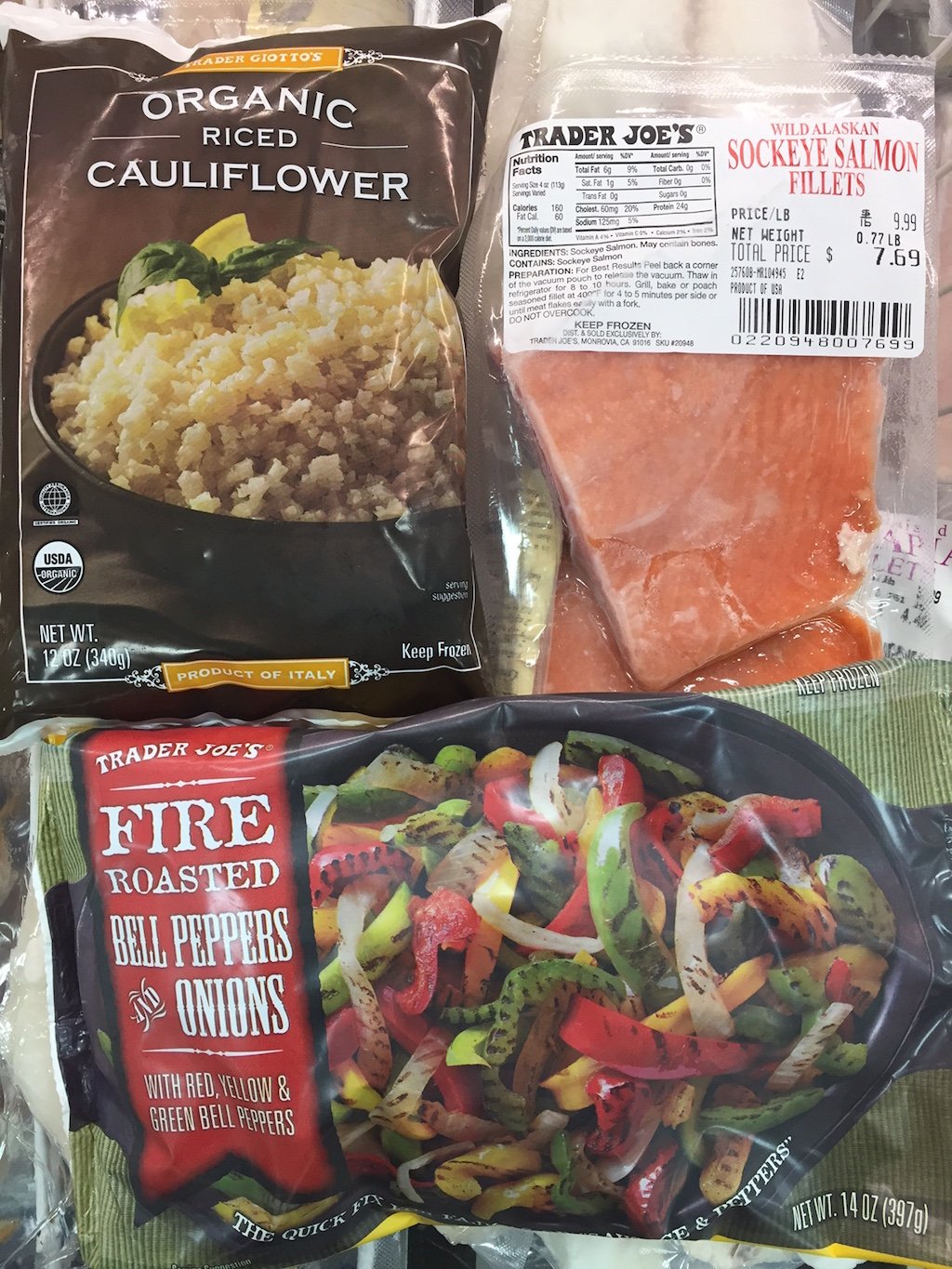 Omar favors the Wild Salmon not only for the flavor, but also because it's full of omega-3s. The Organic Riced Cauliflower offers fewer carbs than a rice side dish, while the Fire Roasted Bell Peppers and Onions add a little color to your plate.
Shrimp with Vegetable Fried Rice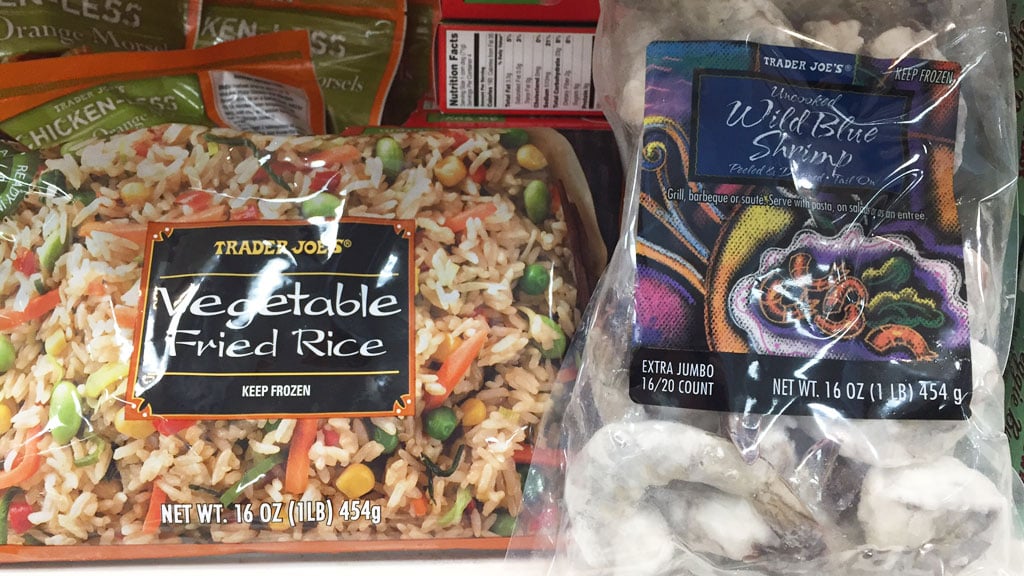 A mix of protein, carbs, and vegetables make up this tasty meal. "[I] love frozen shrimp. Such a quick and easy dinner," says Omar. "Great paired with the Vegetable Fried Rice!"
Grass-Fed Angus Burgers with Sweet Potato Frites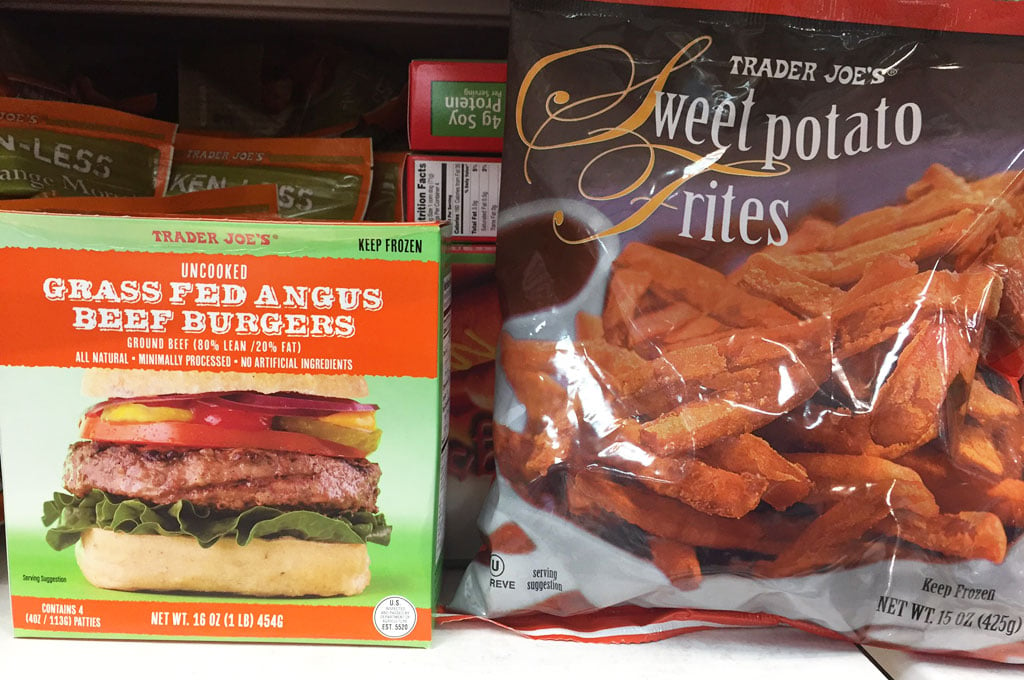 Replace your cheeseburger and French fries with this more nutritious version. "These are a clean option if you're craving a burger dinner," says Omar. The Sweet Potato Frites supply more nutrients—like vitamin A—than their white potato cousins.
Vegetable Gyoza and Organic Broccoli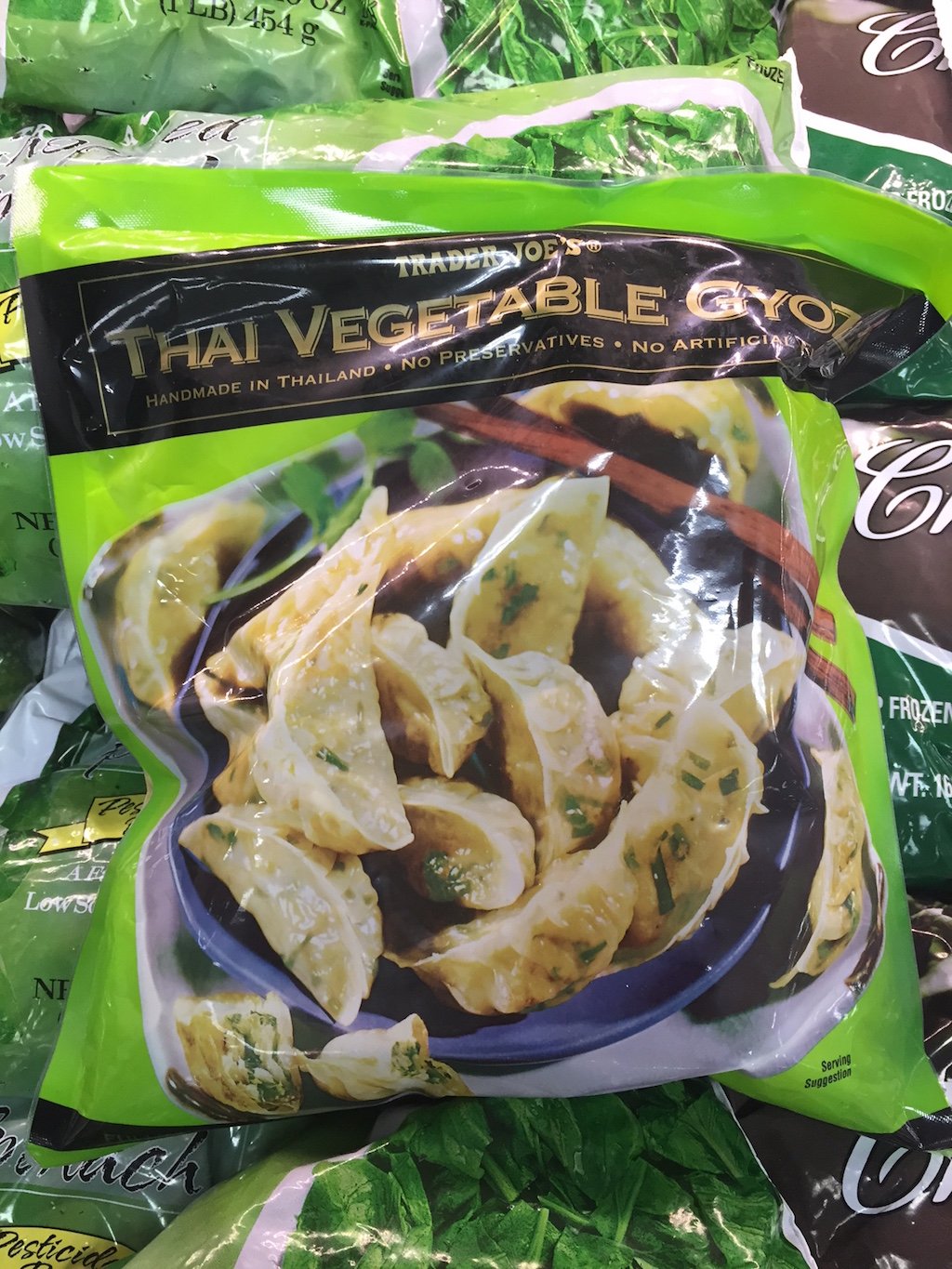 Omar is a big fan of these veggie dumplings for dinner. "We love these at our house!" says Omar. "Give 'em a quick boil and serve alongside steamed Organic Broccoli with a dash of Teriyaki sauce."
Shrimp Stir Fry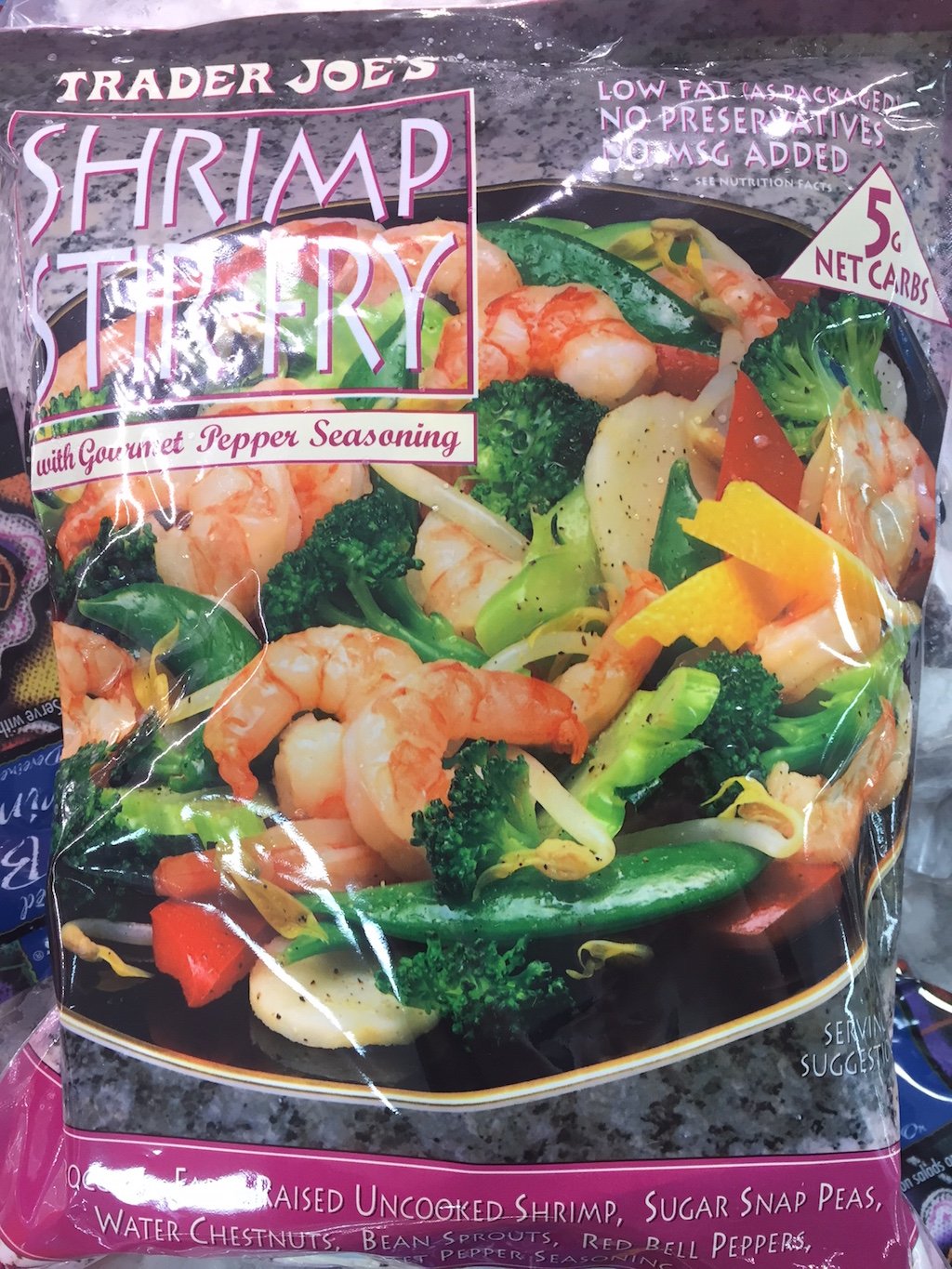 With shrimp for protein and a mix of colorful veggies, Omar calls this stir fry "the perfect stand-alone meal."
Breaded Cod Filet with Sweet Potato Frites and Organic Broccoli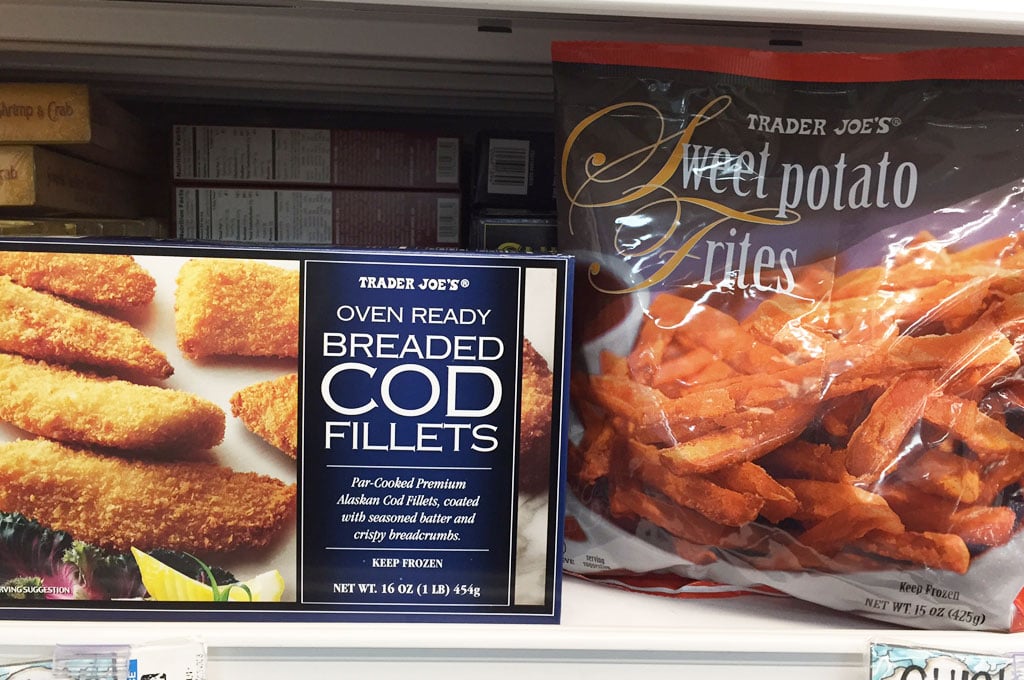 While you might normally opt to avoid breaded options, Omar says they're good for kids' meals. "These cod fillets are tasty and a great source of kid-friendly lean protein," says Omar. "Serve with Sweet Potato Frites and Organic Broccoli and a squirt of lemon."