1. Spoke: Images and Stories from the 1980s Washington, DC Punk Scene by Scott Crawford
Politics and Prose, February 4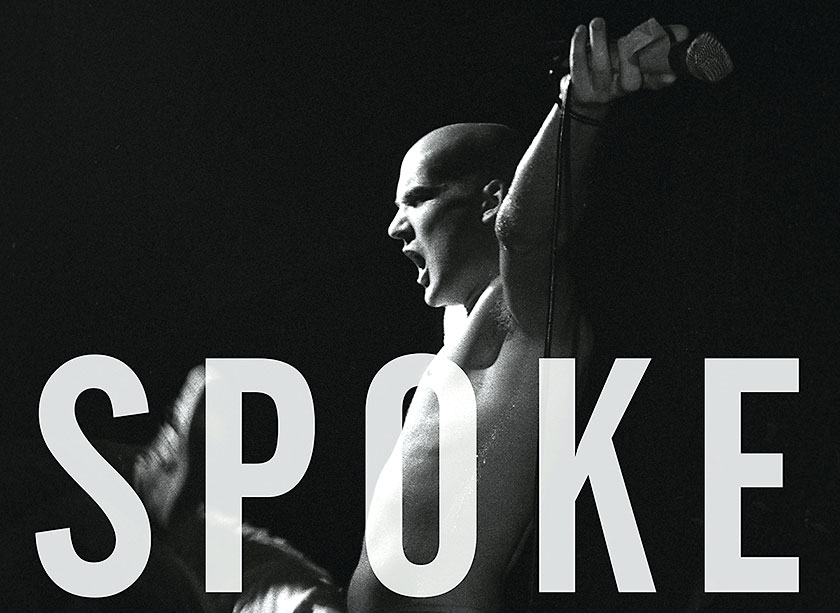 Pockmarked with burned-out buildings and boarded-over storefronts, Northwest DC was once home to a vibrant and sometimes violent punk movement beginning in the early 1980s. For geeky 12-year-old Scott Crawford, that changed everything: He chucked comic books for punk rock and self-published a music zine from his mother's kitchen table in Silver Spring. This month, Crawford releases a book about those days, Spoke—a companion to his 2014 documentary, Salad Days—featuring stories from local players such as Dave Grohl, Henry Rollins, and Ian MacKaye. Ahead of his appearance at Politics and Prose (free), Crawford spoke with James Michael Causey about his desire not just to peddle nostalgia but to inspire a new generation of activists.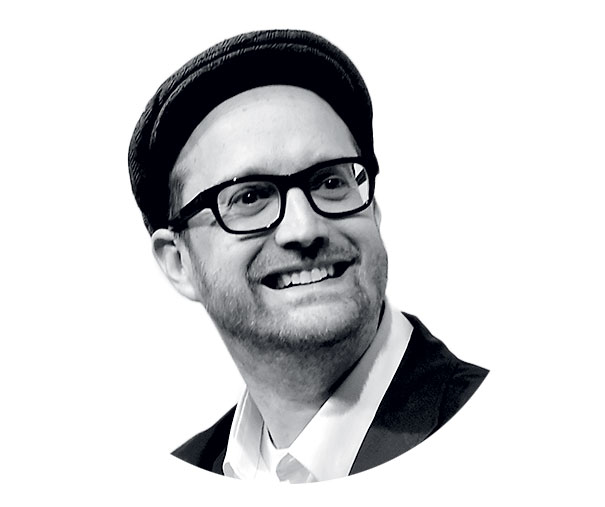 What was it about DC that spawned such an anarchic movement in an otherwise buttoned-up town?
Every major city had its own punk scene, but this one was unique. [Part of it was] the backdrop of politics and power being right here—we grew up in socially aware families where the politics of the day was nightly dinnertime conversation. Having the White House in our back yard, especially with a figure like Ronald Reagan, gave it a central figure to rally against.
The scene was also more ethnically diverse than other punk subcultures at the time, right?
Yes—DC was a majority-black city by a wide margin then. The clubs were in predominantly black neighborhoods. It was more inclusive. You had Bad Brains, four African-Americans playing punk rock at breakneck speed. We viewed them as a band that was raising the bar musically, not as a black band. The crowds were diverse, a full spectrum of people.
Ian MacKaye remained in the area and keeps the punk music label Dischord alive. Who's listening to this music today?
Younger generations are rediscovering this stuff. It resonates for them. I have a 20-year-old nephew, and a few years ago he wanted to hear about the bands I'd seen and the shows I'd gone to. For him it's almost folklore.
You say that Spoke isn't meant to be a "misty-eyed scrapbook." Do you think President Trump will spark a similar movement?
Oh, absolutely. I hope so. Kids [have already] protested in the streets, including my own high school in Silver Spring. We're going to get some incredible, powerful, moving art in the next couple of years.
2. The Last Waltz 40 Tour
MGM National Harbor, February 4
On Thanksgiving Day 1976, the Band played a farewell concert that has been called one of the most epic rock shows of all time, immortalized by Martin Scorsese in the documentary The Last Waltz. Forty years later, a group of jam-band heavy-hitters—including Warren Haynes of the Allman Brothers and Michael McDonald of the Doobie Brothers—pay homage with their own version. Like the original, which featured guests such as Bob Dylan, Joni Mitchell, and Neil Young, this one promises surprise appearances. $68.18 to $113.64; mgmnationalharbor.com.
3. Mike Birbiglia
DC Improv, February 8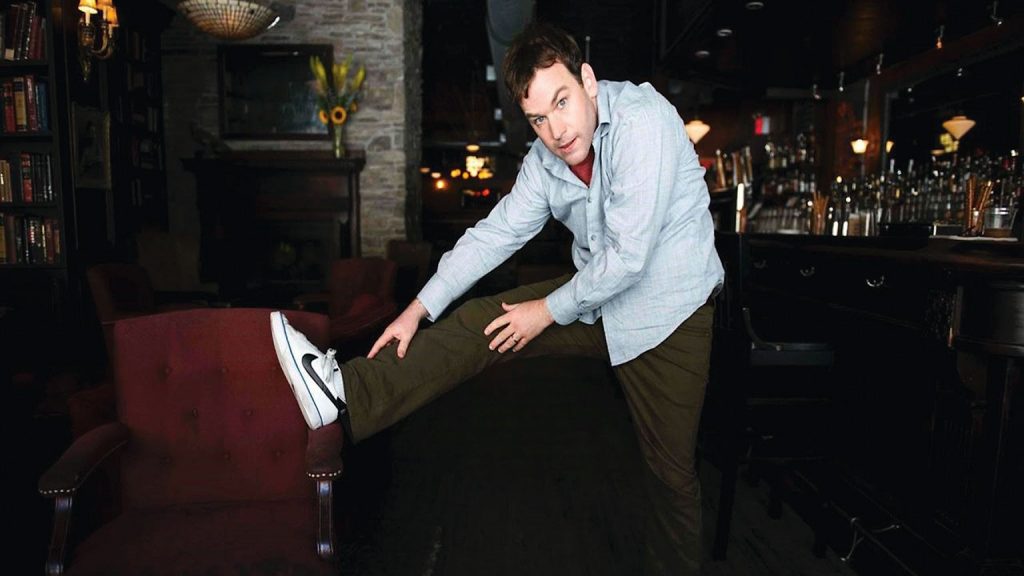 Photograph of Birbiglia Courtesy Of DC Improv
As an undergrad at Georgetown, Birbiglia worked the door at this comedy club. Now, as part of the Improv's yearlong celebration of its 25th anniversary, he returns with a much better gig. The comic, whose thoughtful and funny meditations are frequently featured on This American Life, most recently had an indie hit with Don't Think Twice, his film about a luckless comedy troupe in New York City. $30; dcimprov.com.
4. Joshua Bell
Kennedy Center, February 10–12
The violin virtuoso plays three performances over this weekend. Friday night is an intimate concert with pianist Sam Haywood; Saturday, Bell offers his rendition of Edouard Lalo's "Symphonie Espagnole" with the National Symphony Orchestra. Sunday, he premieres his new kids' show, The Man With the Violin, about the day he played outside a Metro station and no one noticed—which Gene Weingarten wrote about in a Pulitzer Prize–winning Washington Post Magazinearticle. $29 to $125; kennedy-center.org.
5. Parquet Courts
9:30 Club, February 13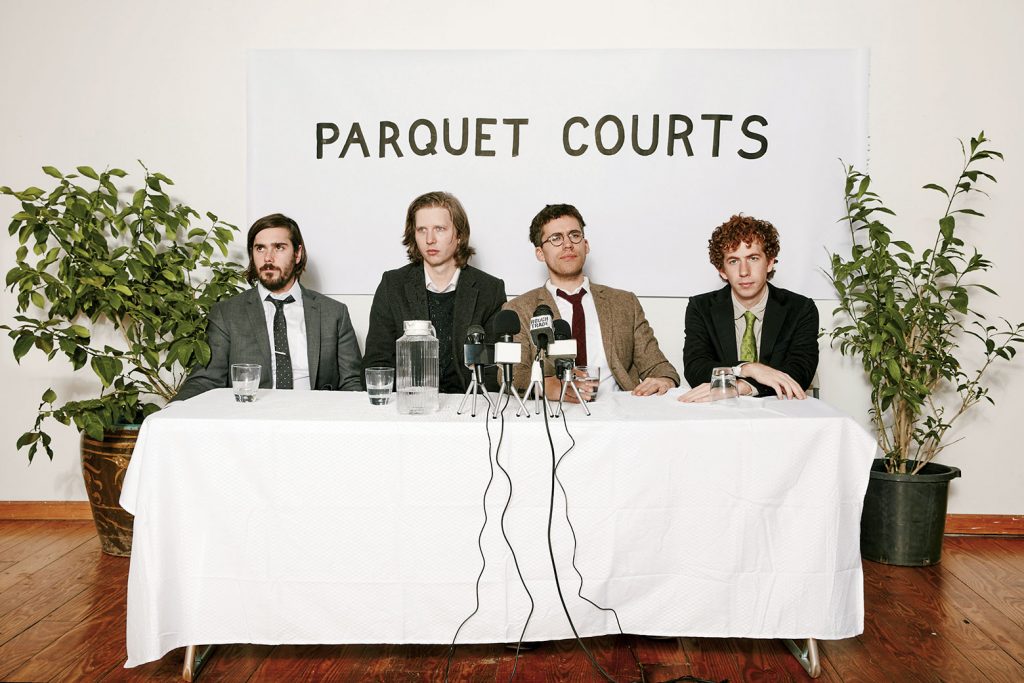 These Brooklyn indie rockers' latest album, Human Performance, earned a Grammy nomination and a place on Pitchfork's, Paste's, and Rolling Stone's Best of 2016 lists. Taking inspiration from the greatest '70s New York rock bands—Television, Talking Heads, the Velvet Underground—Parquet Courts' songs are a creative homage that reflects both the catchiness and the artistry of their predecessors. $25; 930.com.
6. The How and the Why
Theater J, February 15–March 12
Writer Sarah Treem's scholarly production is a confrontation between two scientists with competing theories on sex and the female body. Informed by real-world theories about evolutionary biology, the play seeks to illuminate debates about Darwinism, feminism, and the titular "how" and "why" we are the way we are. $27 to $57; edcjcc.org.
7. "Righting a Wrong: Japanese Americans and World War II"
National Museum of American History, February 17, 2017–February 20, 2018
Two months after Pearl Harbor, Executive Order 9066 sent 100,000Japanese-Americans to internment camps. Seventy-five years later, the Smithsonian displays artifacts from the camps, many donated by the families imprisoned. They're reminders of the racism that fear can inspire—but also a proclamation that history shouldn't repeat itself. americanhistory.si.edu.
8 & 9. "Border Crossing" AND "New Ground"
National Museum of Women in the Arts, February 17–May 14
Albuquerque artist Jami Porter Lara's exhibition "Border Crossing" was inspired by a visit to the US/Mexico border, where she encountered ancient pottery shards as well as plastic bottles left by migrants. Involving a 2,000-year-old process of pit-fired clay, Lara's sculptures juxtapose the two forms in a commentary on the nature of boundaries. "New Ground," another exhibit inspired by the American Southwest and opening at the same time, showcases the work of potter Maria Martinez and photographer Laura Gilpin. Martinez's work recalls the Pueblo tradition of black-on-black pottery, while Gilpin's captures the people and landscapes that influenced such art. $10; nmwa.org.
10. Play in a Day
Imagination Stage, February 18
The night before this event, six local theater companies are handed some props, a few themes, and an assignment to come up with a play in the next 24 hours. That's the gimmick for this 13-year-old competition in which troupes from Round House, Keegan, Flying V, and more pull all-nighters to deliver ten-minute performances testing the boundaries of creativity and deadlines. $15; bethesda.org.
11. American Craft Show
Baltimore Convention Center, February 24–26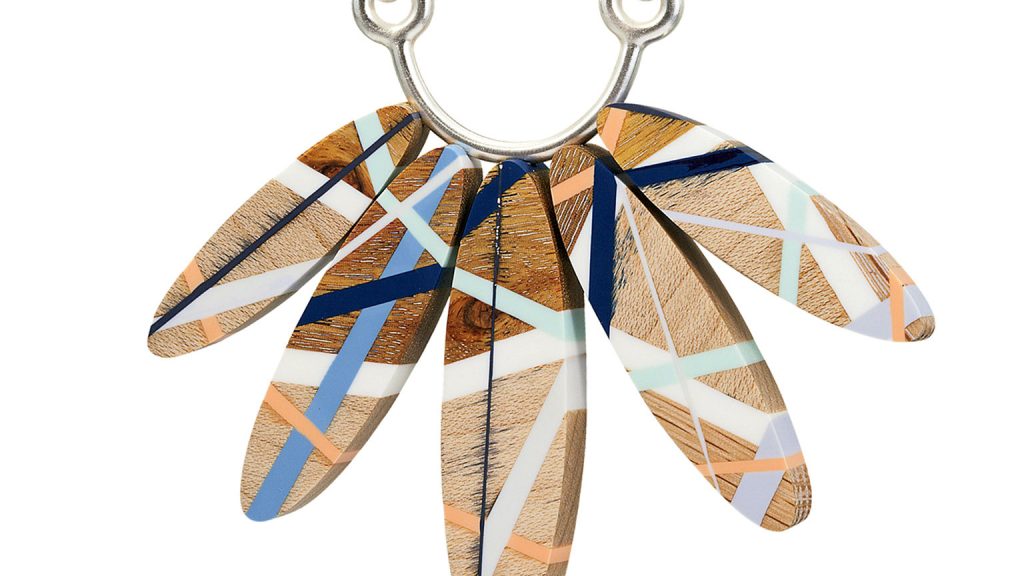 It's not always easy to shop small-scale artisans in the Washington area. Luckily, 650 independent jewelry, clothing, furniture, and home-decor makers take up residence in Baltimore at this three-day extravaganza. In addition to browsing the stalls, you can participate in the artistic process at interactive creation stations or hit Style Slam, where stylists demonstrate how to incorporate craft into a modern wardrobe. $14 to $36; craftcouncil.org.
12. Wynton Marsalis: All Rise
Strathmore, February 24 and 26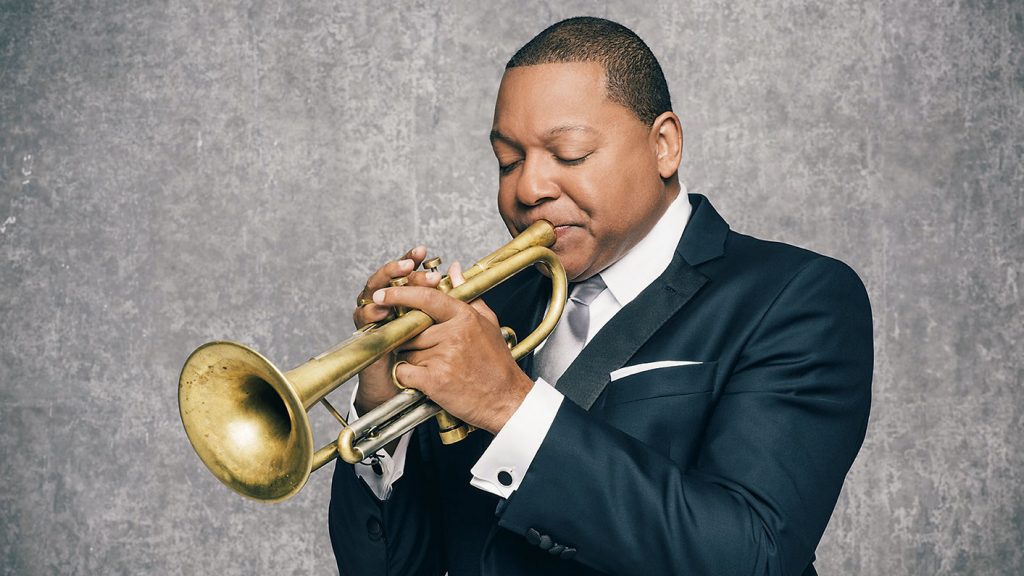 Wynton Marsalis, the National Philharmonic, and the Jazz at Lincoln Center Orchestra team up with a 150-person gospel choir for this magnum opus from the jazz trumpeter. It's the centerpiece of Strathmore's "Shades of Blues" season, which focuses on the blues. Marsalis's 12-movement symphony wends through a history of American music—from spirituals to big band, classical to jazz—in search of the hope that can rise from tragedy. $65 to $175; strathmore.org.
13. "Yayoi Kusama: Infinity Mirrors"
Hirshhorn Museum, February 23–May 14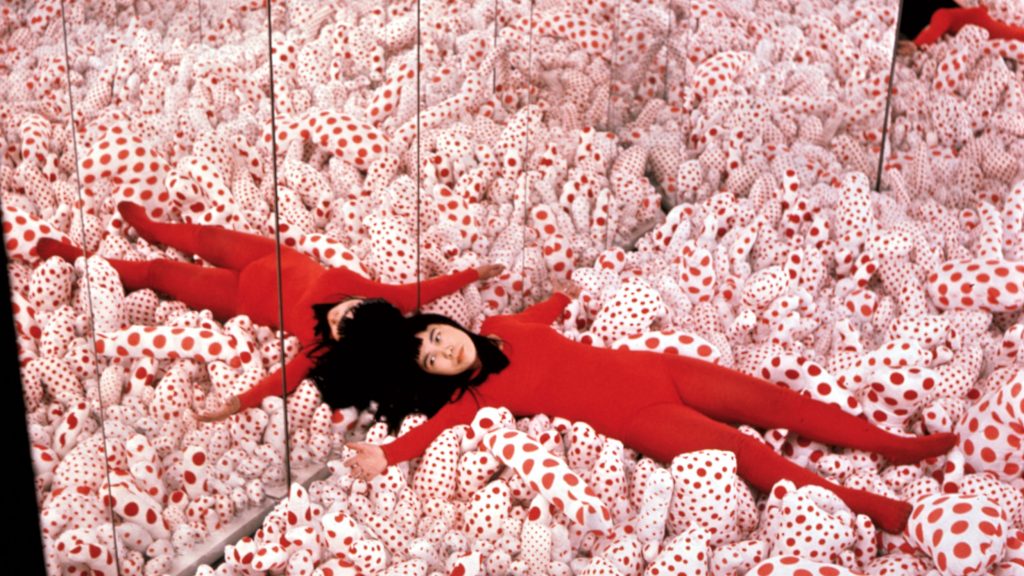 When one of Yayoi Kusama's mirror-strewn "infinity rooms" came to New York in 2013, there were six-hour waits to get in and snap what was called "the trendiest selfie in town." Her new tour, debuting at the Hirshhorn (hirshhorn.si.edu), has six rooms, including one speckled with LED lights, which New York's the Cut dubbed "the Instagram you're going to see everywhere." Social-media participation is "part of the experience," says curator Mika Yoshitake. "It's in line with her vision of communal engagement." We consulted a few Instagrammers on how to capture the perfect pic in Kusama's spaces.
Get the Right Tools
Snapseed and VSCO are must-have apps, according to Gary Williams (@masterwilliams) of Creative Theory, a content-marketing firm. Use Snapseed to fine-tune photos with filters that play with the exhibit's sparkly lights; VSCO can adjust exposure to help capture the darkened rooms. "If you're shooting with an iPhone, look into more sophisticated camera apps, like Cortex Camera," says Holly Garner, founder of Instagram DC (@igdc), a local photography community. "It helps with low light."
Snap the Best Selfie
"Embrace that it is a mirror," says Morgan West, founder of A Creative DC (@acreativedc), a group of social-media curators encouraging the city's artsier side. "It's the ultimate selfie opportunity." Whether that's the classic mirror shot or a more personal close-up is up to you—and which room you're in. The sparkliest ones will be those with the lowest light, so avoid using flash. "I'm not a fan of flash for selfies—it washes out everything behind you," says Garner. "Lighter clothing will also help."
Embrace the Crowd
If you're waiting for the perfect shot devoid of bystanders, it might be a while. Instead, use the throng to your advantage—Kusama's creations make heavy use of mirrors and reflections, and groups of people can help reproduce the optical illusions in your image. "Maybe you can take a photo of other people there in a unique way," says Creative Theory's Tamon George (@tamon_), who recommends using reflections to confuse the viewer and amplify the elements in the room.
14. Intelligence
Arena Stage, February 24–April 2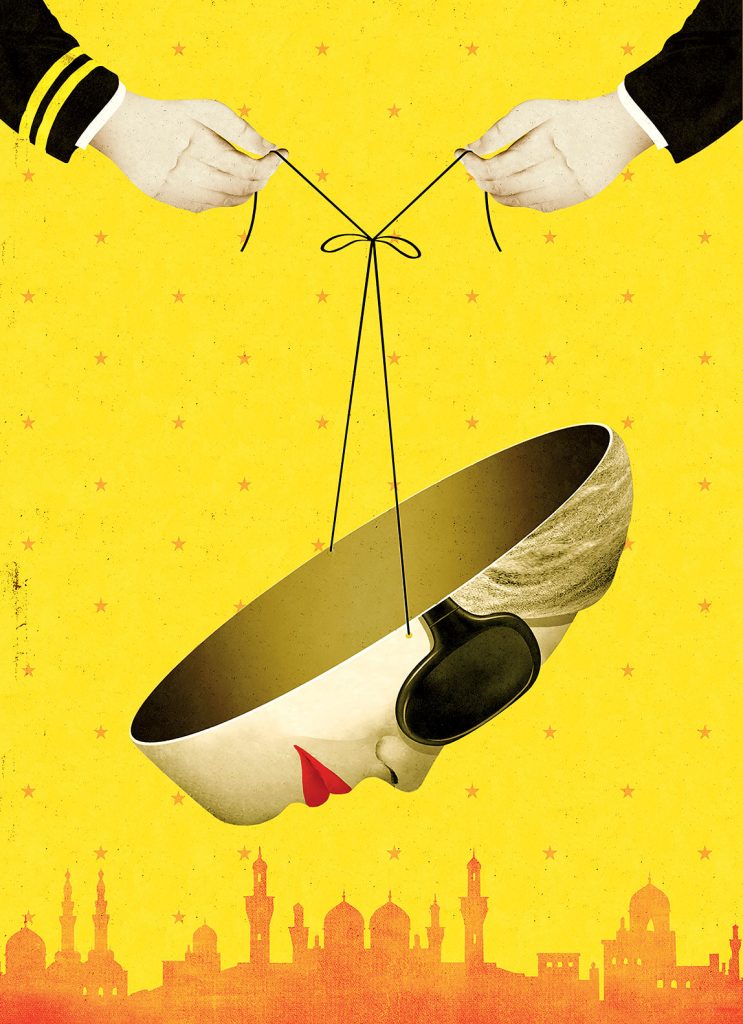 Espionage, leaks, and deception in the build-up to war—the Valerie Plame affair had all the makings of a political thriller. So it's no surprise this episode from the George W. Bush era would make it to the stage. The drama follows Plame's race to find WMDs, getting her cover blown, and navigating the perils of speaking truth to power. Intelligence is the third in Arena's Power Plays series—25 original productions focused on American stories of politics and power. $40 to $90; arenastage.org.
15. Ron K. Brown/Evidence
Dance Place, February 25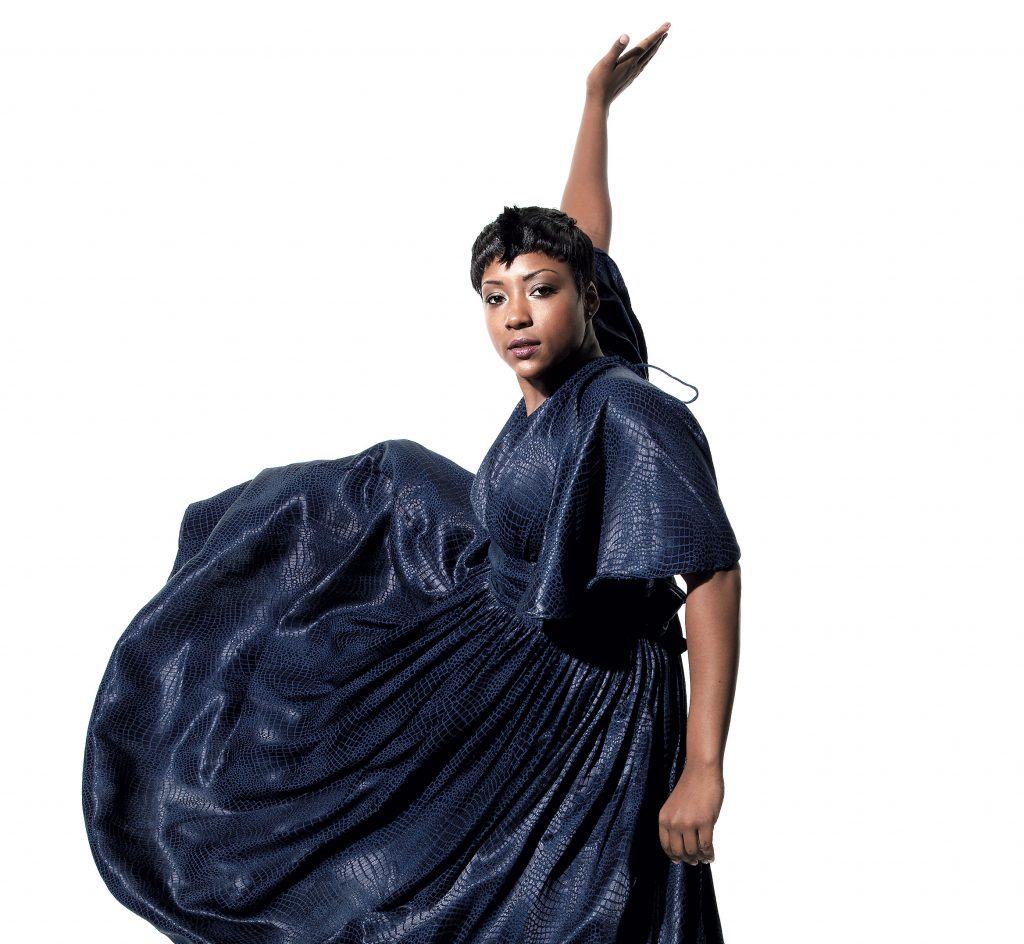 Brown, founder of this Brooklyn dance company, says the choreography in Walking Out the Dark was inspired by a rite of passage in Burkina Faso in which young men are buried overnight. Structured as a danced conversation between two couples, the work examines that and other cultural rituals and their ability to heal, with music by the DC-born a cappella ensemble Sweet Honey in the Rock. $25 to $30; danceplace.org.
This article originally appeared in the February 2017 issue of Washingtonian.