Restaurants seem to have a program for everything these days: cocktails, desserts, and even water. When Baba opens in Clarendon, the Balkan cafe/cocktail bar will offer a new kind of curated service: an "oatmeal program," according to owner Ivan Iricanin.
Why oatmeal? Iricanin also operates Ambar in the space above Baba, as well as the flagship Balkan restaurant on Capitol Hill. With Baba, he wants to create a "neighborhood hub" that serves morning through late-night, with a homey feel throughout. (The name translates to "grandmother.") Daytime patrons will find La Colombe coffee drinks—to-go and stay—and a brunch-style menu that includes two kinds of fancy oatmeal (both $8). One is a "perfect bowl" with caramelized bananas, pineapple, almonds, peanut butter, and strawberry syrup. Another tiramisu-inspired option combines espresso-mascarpone, almond butter, prunes, and dark chocolate granola.
After 11 am, the kitchen will whip up savory grain bowls ($9) such as French green lentils, brown rice, cauliflower, Brussels sprouts, organic bacon, and kimchi-yogurt. Iricanin also plans to offer oatmeal packages for takeout with various milks (dairy, nut), sweeteners, and toppings.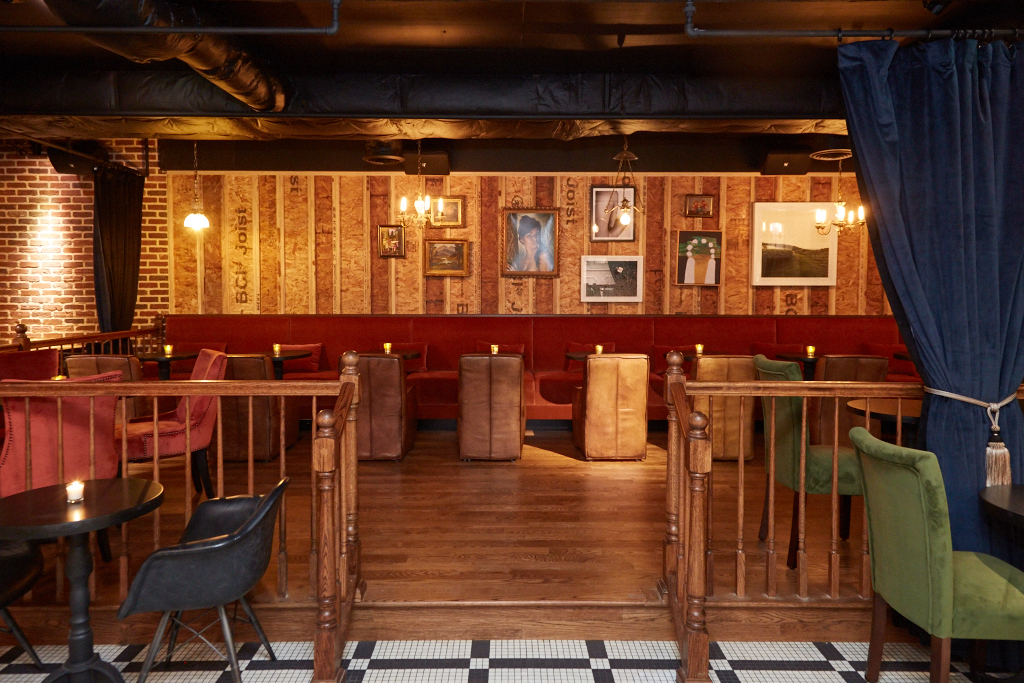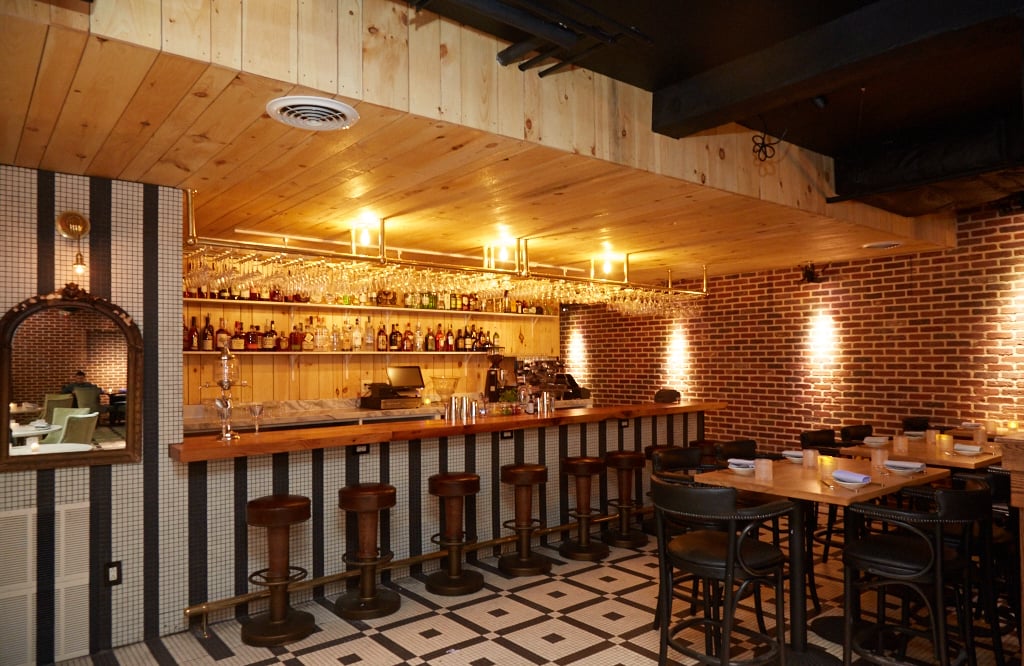 Of course, there's plenty to eat besides haute-meal. The daytime cafe menu is rounded out with open-face sandwiches, salads, and paninis (all $10 and under).
Iricanin teamed up with wife Nya Gill to create a comfy-chic design that works for day and night. Each dining place is outfitted with USB outlets so customers can sink into a leather chair and take advantage of free wi-fi. When the cocktail bar menu takes over around 4 pm, patrons can find a candlelit table. A DJ will spin starting at 10 pm, Wednesday through Saturday.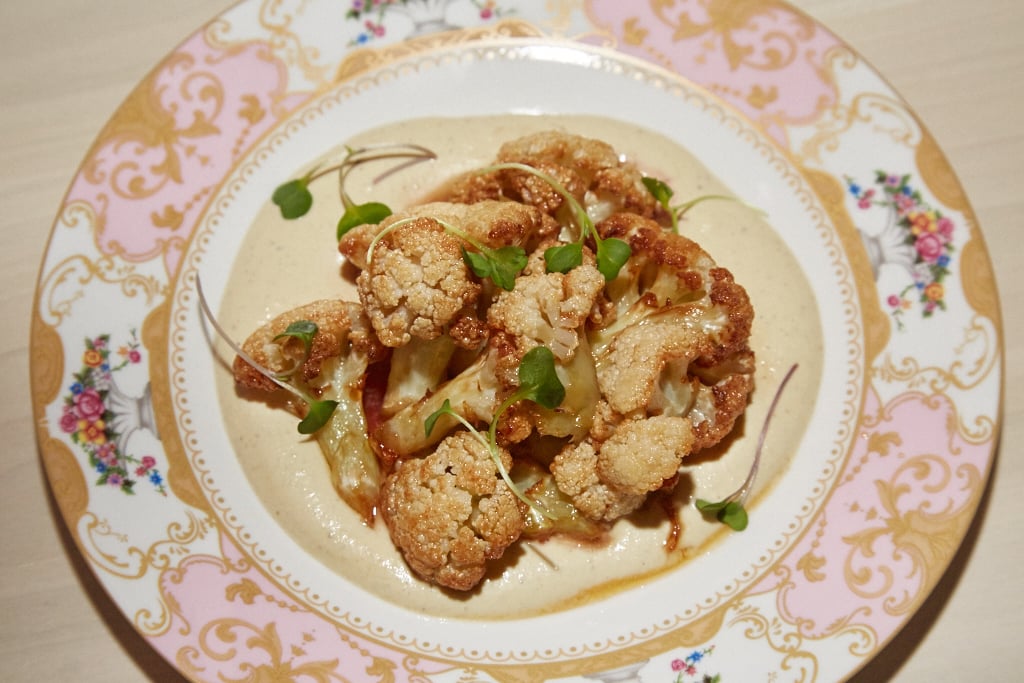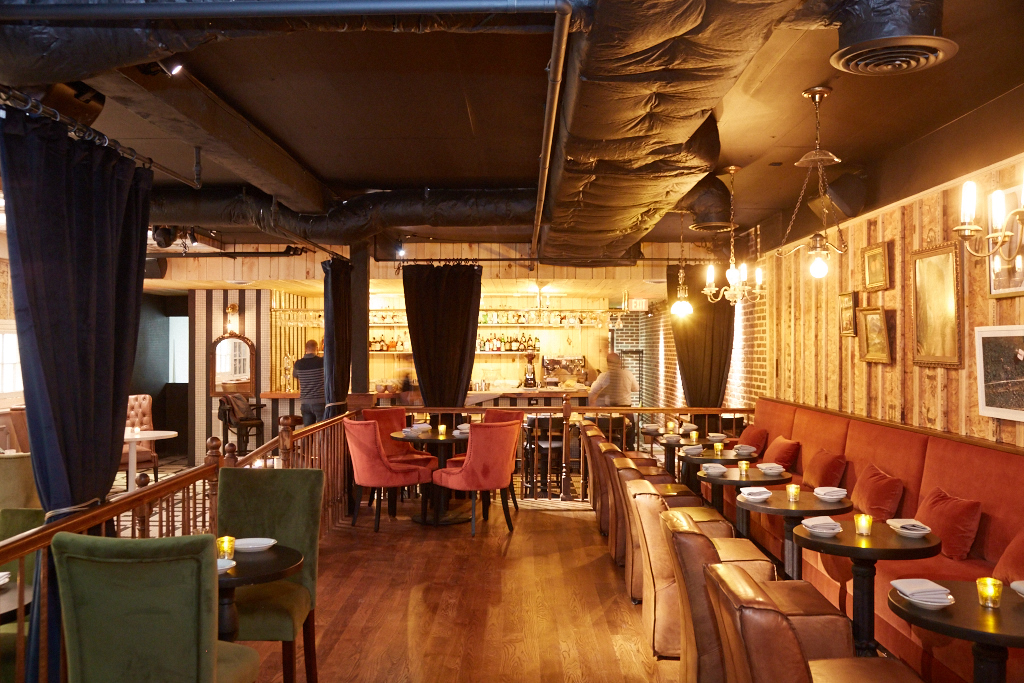 Iricanin partnered with New York-based cocktail consultant Esteban Ordonez for Baba's drinks; the barman made a name at NYC mixology haunts like Apothéke. Libations take cues from the Balkans—try a Serbian Sombrero with pink peppercorn tequila and rose water—and incorporate unusual ingredients such as chamomile-infused rakia and blue plum brandy. All are half-off during happy hour (Monday through Friday, 4 to 7 pm). 
Shareable plates are portioned more like snacks to complement drinks. Savories lean modern European, such as cured meat boards, creamy ham croquettes, and salmon-beetroot tartare. For something more substantial, head to Ambar above, or just hold out until morning for more of that oatmeal. 
Baba is slated to open in mid-February.
Baba. 2901 Wilson Blvd., Arlington (two blocks from Clarendon Metro); 703-312-7978. Daily breakfast, lunch/brunch, 7 am to 4 pm; cocktails and snacks, 4 pm to midnight.