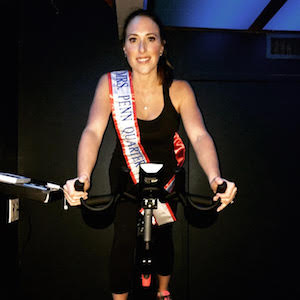 If you think it's impossible to feed yourself well while working a busy schedule, it's time you met Julie Cangialosi. Not only is she a nursing mother of two, she also works at a pharmaceutical company and teaches barre and Pilates Reformer classes at Vida Fitness on the side. On top of that, she's Mrs. Penn Quarter 2017, getting ready to go for the crown of Mrs. DC America 2017 in March.
Despite her many pursuits, Cangialosi works to keep to a healthy diet—at least 80 percent of the time.
"A dietitian by trade, I live by the 80/20 rule—80 percent of the time clean nutritious food and 20 percent indulgent," says Cangialosi.
Below, Cangialosi shows how she lives by the 80/20 rule on a typical Monday.
Breakfast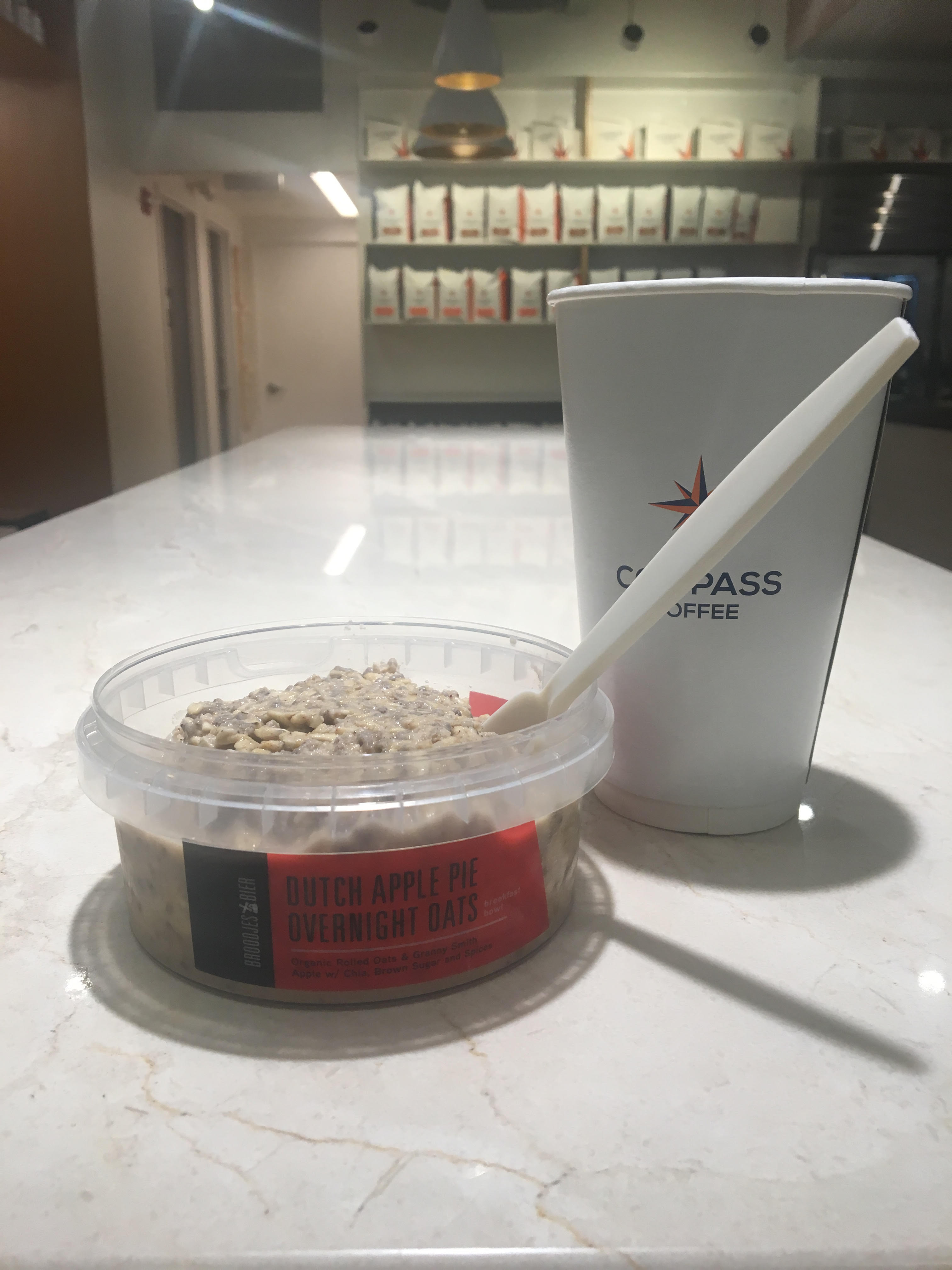 "Monday morning starts nice and early teaching a 6:30 AM cycle class. I generally don't eat before I teach just starting my morning with hot lemon water to help aid in digestion as well as get a dose of vitamin C!" says Cangialosi. "After heart-pumping class I am ready for something filling and nutritious and of course my first dose of caffeine.  I usually run across the street from Vida and pick up my large black coffee and new favorite flavor of overnight oats: Dutch apple pie with chia seeds. I love that there are already chia seeds in the oats. I started using chia seeds after the birth of my daughter nine months ago because of the health benefits. High fiber, protein, and Omega 3s make chia seeds an easy add on for me!"
Mid-morning Snack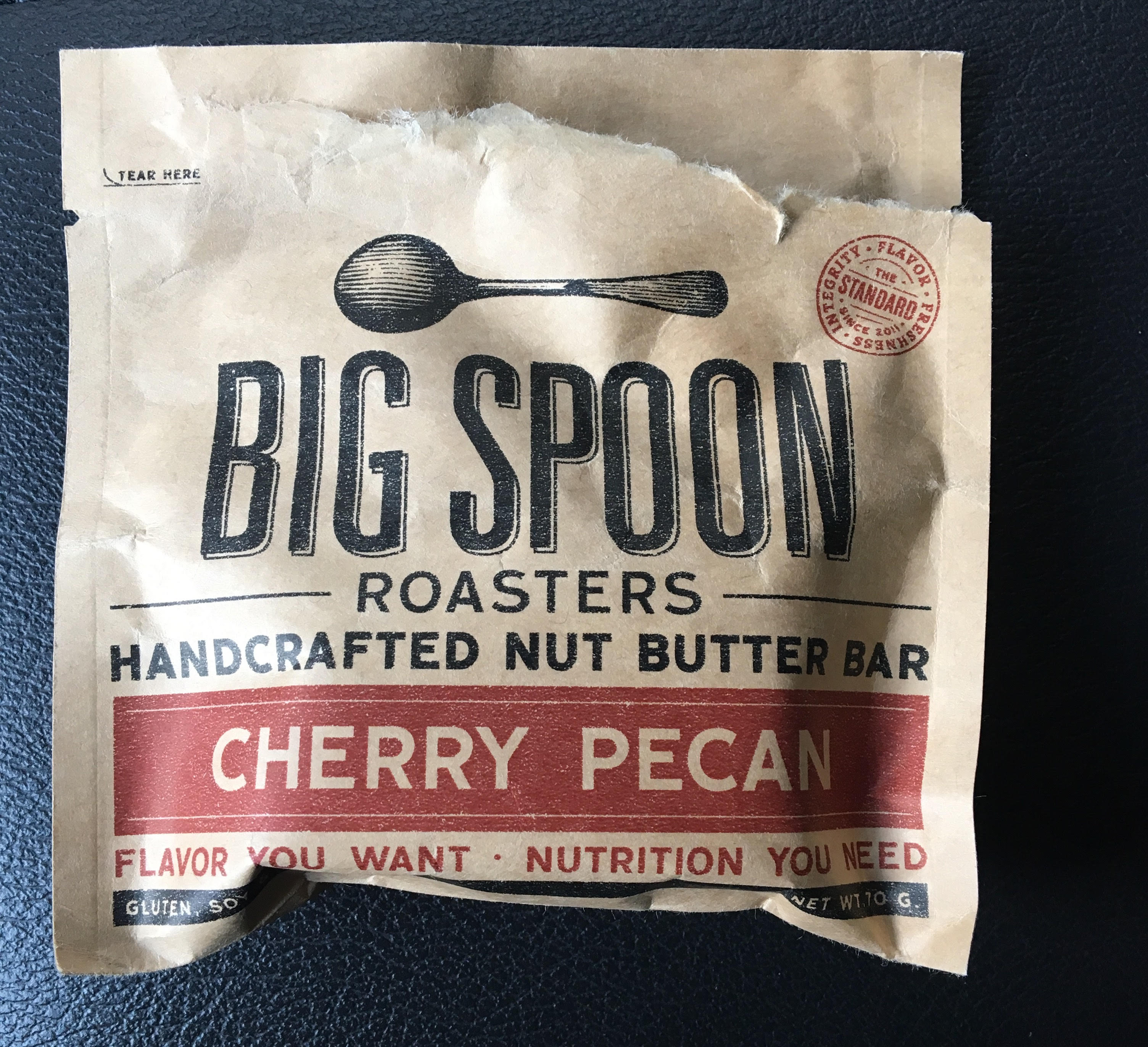 Since I work for a Pharmaceutical company by day, my snacks are usually consumed in the car! I am always looking for new snacks that are not only tasty but that are healthy! Big Spoon Roasters nut butter bars are the perfect mid morning and afternoon snacks for me," says Cangialosi. "They are filling so I usually eat half mid morning and the other half in the afternoon before my workout. These gluten and soy-free treats are all handcrafted and you can taste all the whole natural ingredients they use!"
Lunch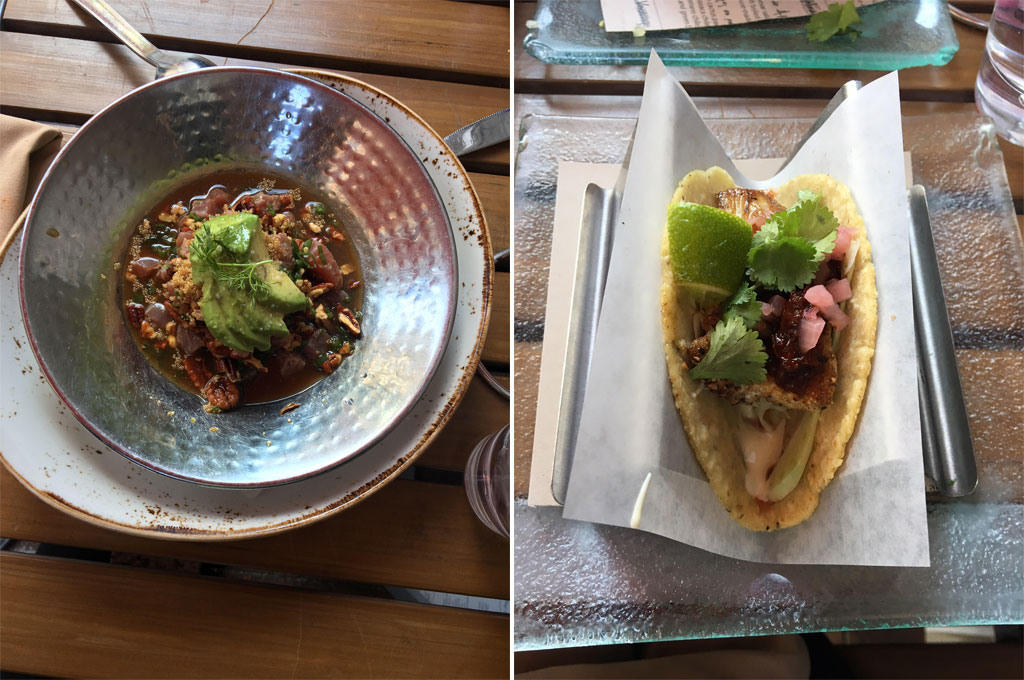 "For lunch I generally gravitate to a hearty salad or seafood," says Cangialosi. "Today I opted for one of my favorite restaurants in the city: Oyamel. The tuna ceviche is just out of the this world! The surprise crunch. with the pecans and the amaranth makes it my absolute favorite one on the menu right now. I was super hungry today so I also ordered the fish taco."
Afternoon Snack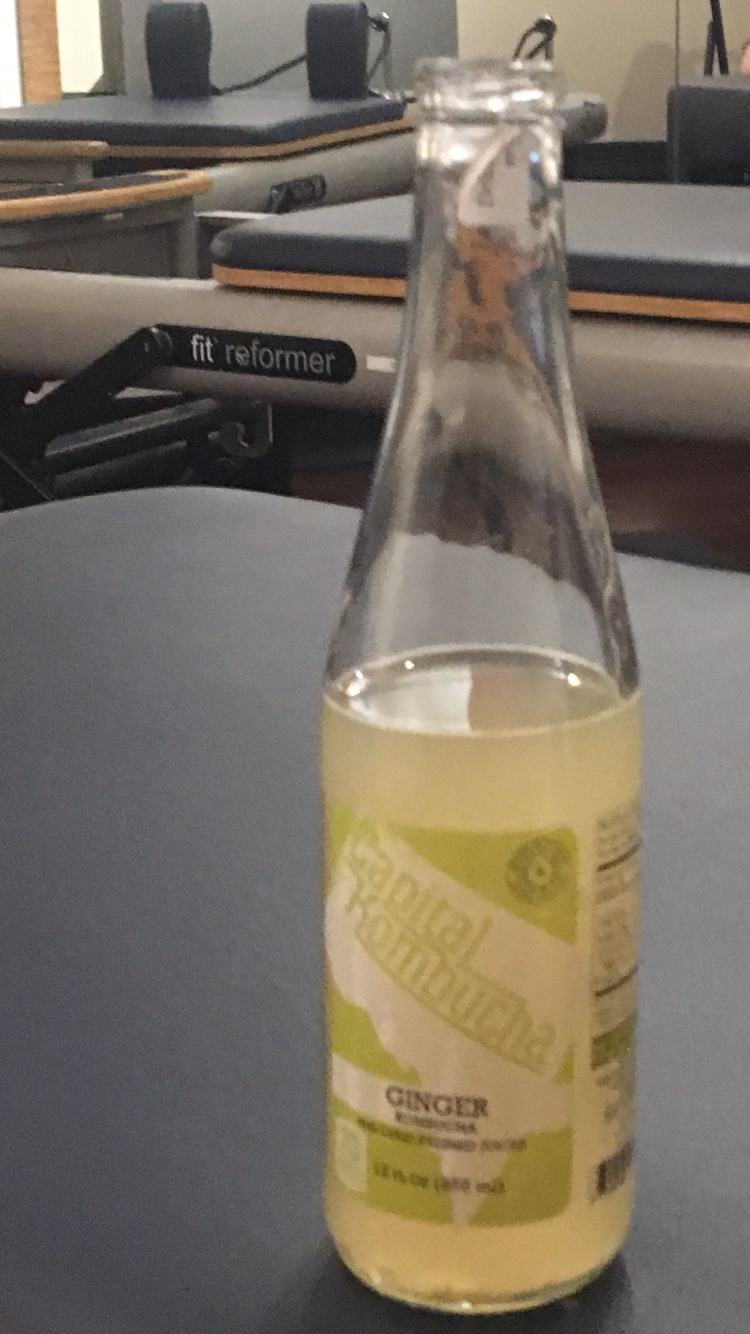 "After my grueling workout first with my trainer and then bonus cardio for the day to get me competition ready, I am ready for the other half of my big spoon roasters nut butter bar and I wash it down with the refreshing capital kombucha ginger drink," says Cangialosi. "I am usually rushing to have my snack before teach my two Pilates Reformer classes in the evening."
Dinner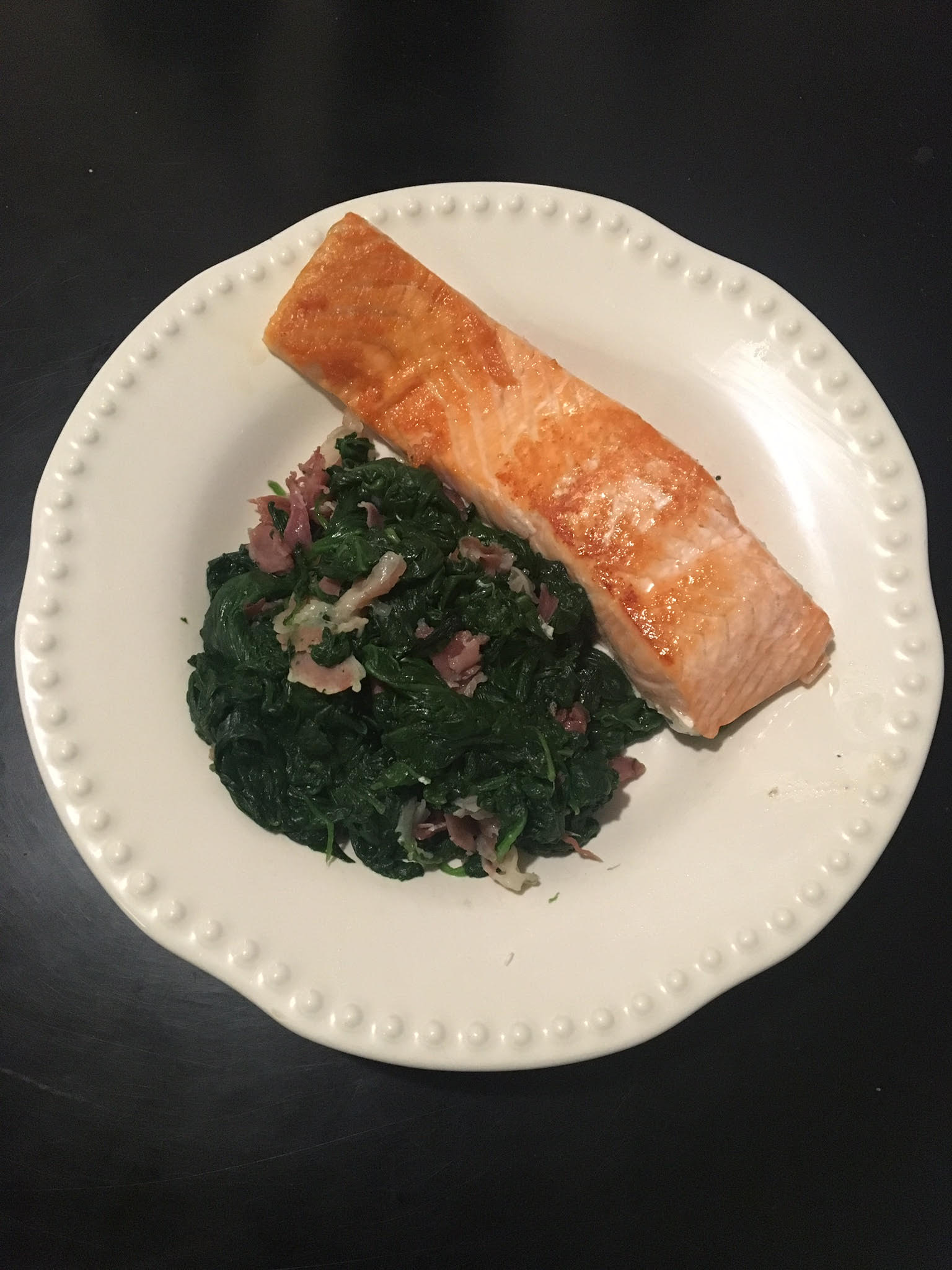 "I love to cook and try new recipes on the weekends but during the week I usually make delicious foods that the whole family including my two-year-old enjoys," says Cangialosi. "Tonight was all about salmon and spinach. It's my time saver go-to, [as] I am able to broil the salmon as I sauté the spinach with garlic and pancetta."
Late Night
"When kids are in bed my husband and I enjoy a nice glass of wine, and catch up from the day!"
Have a Food Diary you'd like to share? Email ccunningham@washingtonian.com.
Consult with your doctor before beginning a new diet. Washingtonian does not endorse any diet without the supervision of a medical professional.