Celebrate the blossoms in style at the National Cherry Blossom Festival's signature Pink Tie Party fundraiser presented by ANA on Thursday, March 16 from 7 – 11 PM hosted by Trade Center Management Associates at the Ronald Reagan Building and International Trade Center (1300 Pennsylvania Avenue, NW). The event kicks off springtime and the 2017 season of the blossoms.
Attendees will enjoy spring-inspired cuisine and cocktails from top local restaurants including: Rooster & Owl, Pow Pow, Colada Shop, Charlie Palmer Steak, Conosci, Ocean Prime, Odyssey Cruises & Elite Private Yachts, Degrees – The Ritz-Carlton Georgetown, Westend Bistro – The Ritz-Carlton Washington DC, Fogo de Chao Brazilian Steakhouse, Agora Restaurant, Bantam King, Woodward Table, Bistro Bis, The Tavern at Ivy City Smokehouse, Garrett Popcorn Shops, Sprinkles Cupcakes, The Grilled Oyster Company, and Farmers & Distillers.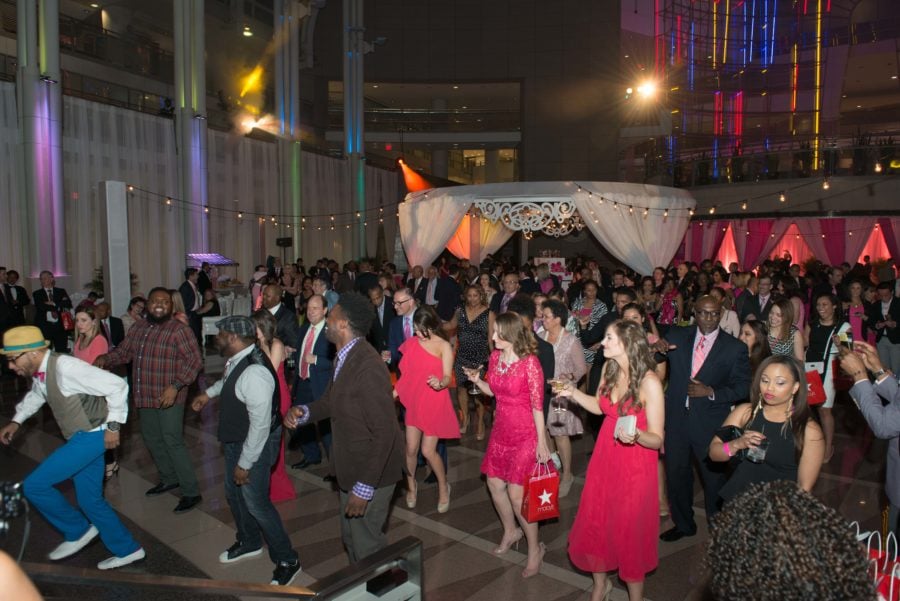 The evening will also feature custom creations by local designer Mindy Lam, including unique cherry blossom jewelry and a full length gown made entirely with Lam's signature metal lace and over 100,000 Swarvoski crystals. Attendees will have the first chance to take home components of the showpiece through the silent auction.
Guests will have the chance to see and feel what a trans-pacific flight is like at the ANA Business Class Cabin Experience, get picture-ready with a makeup touch-up by GLAMSQUAD, make their own chocolate bark with Chouquette Chocolates and Confections, take a breathtaking video in a 360 degree video booth, and much more.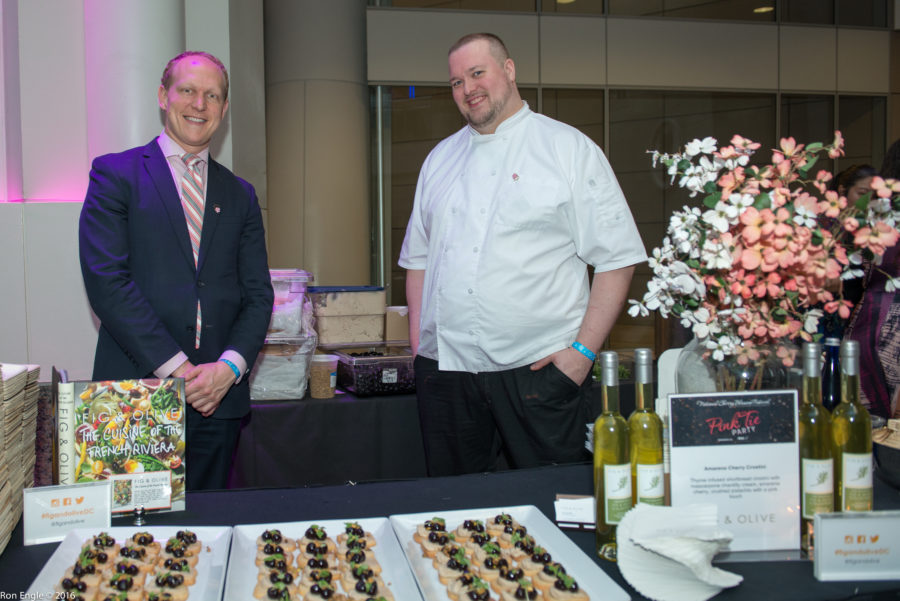 A not-to-be-missed ramen tasting with the Taste of Japan's award-winning chefs of The Daikaya Group (Daikaya, Haikan, Bantam King) will be offered exclusively to Enhanced Experience guests from 6-7 p.m. The pre-party reception will also feature specialty beverages, a raffle, and a fashionable give-away provided by Pandora Jewelry.
The spectacular silent auction contributes to fundraising efforts, including a pair of tickets on ANA, an exclusive tour of the Tesla Factory, as well as unique dining, concert, sporting, and theater experiences. Proceeds benefit the National Cherry Blossom Festival, Inc., a 501(c)(3) not-for-profit organization, and help keep programming primarily free and open to the public.