The highly anticipated Mean Girls musical will debut in October at the National Theatre. Film fans and musical fans alike will be able to enjoy the millennial classic onstage with a book by Tina Fey, who wrote the script for the 2006 film, and music and lyrics by her husband, 30 Rock and Unbreakable Kimmy Schmidt composer Jeff Richmond. Saturday Night Live creator Lorne Michaels and Broadway mainstay Stuart Thompson are attached to the show as producers.
The musical was announced last October 3, a date which fans of the movie celebrate as "Mean Girls Day." (October 3 is when Aaron Samuels finally asked Cady Heron what day it was.) The show itself will actually open a few weeks later, on October 31.
Though the musical's cast has yet to be selected, the show's initial announcement last year prompted some fans to come up with fantasy casting including the likes of Lin-Manuel Miranda, Aaron Tviet, and Lea Michele. The limit of our excitement does not exist.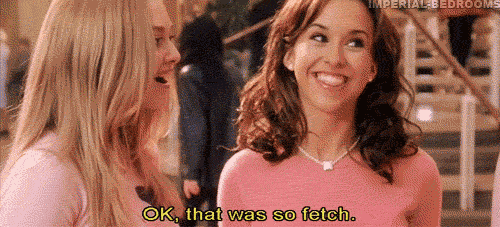 Single ticket prices are not yet available, although group packages and season passes are on sale at the National Theatre's website.