"Herbalist and Cocktail Specialist" Lukas Smith is behind the recipes for Cotton & Reed's white and dry-spiced rums, but the distiller's soon-to-be-released allspice dram is his "favorite child."
So, what the heck is allspice dram anyway?
"Traditionally, it's rum sweetened with molasses and spiked with allspice and clove," says Smith. "And for the most part, I feel like they're pretty one dimensional."
His version of the liqueur, however, is a little less sweet and a little more bitter than other brands. He's also cut back on the clove, which can create a numbing sensation, and tried to add complexity with long peppercorn, gentian (a flowering plant), dry-fermented limes, and other botanicals.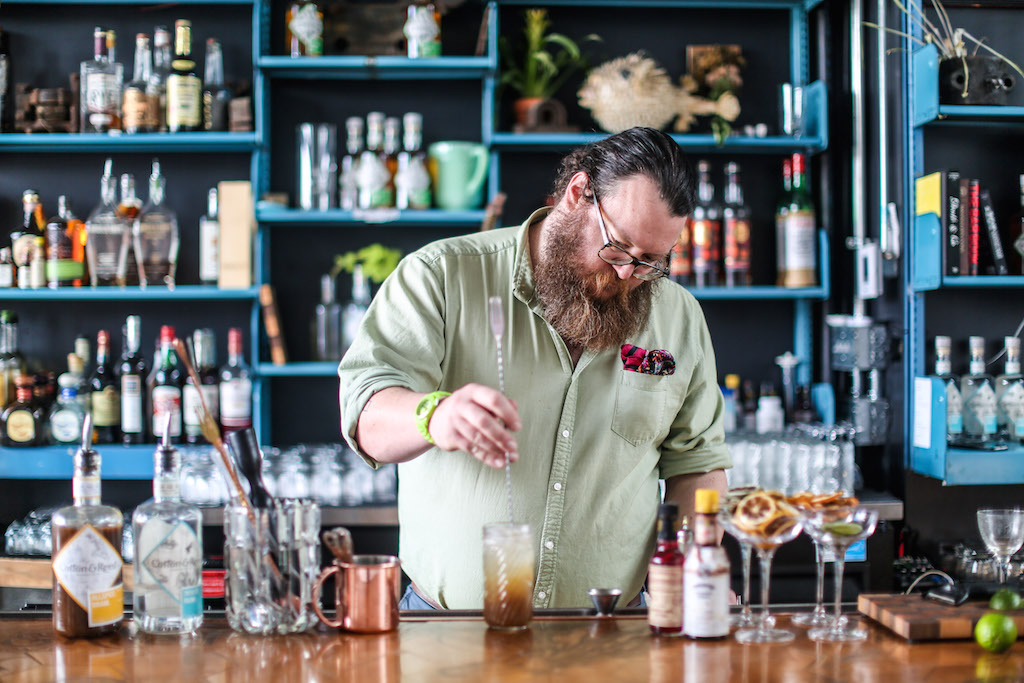 The spirit is ideal for tiki cocktails, and Smith already has a couple recipes planned for Cotton & Reed's bar. One is a take on DC's official cocktail, the Rickey, but with the allspice dram instead of gin.
Cotton & Reed—founded by former NASA consultants Reed Walker and Jordan Cotton—will hold a release event for the product at their Union Market-area distillery on April 9 from noon to midnight. Bottles will be available retail for $35.