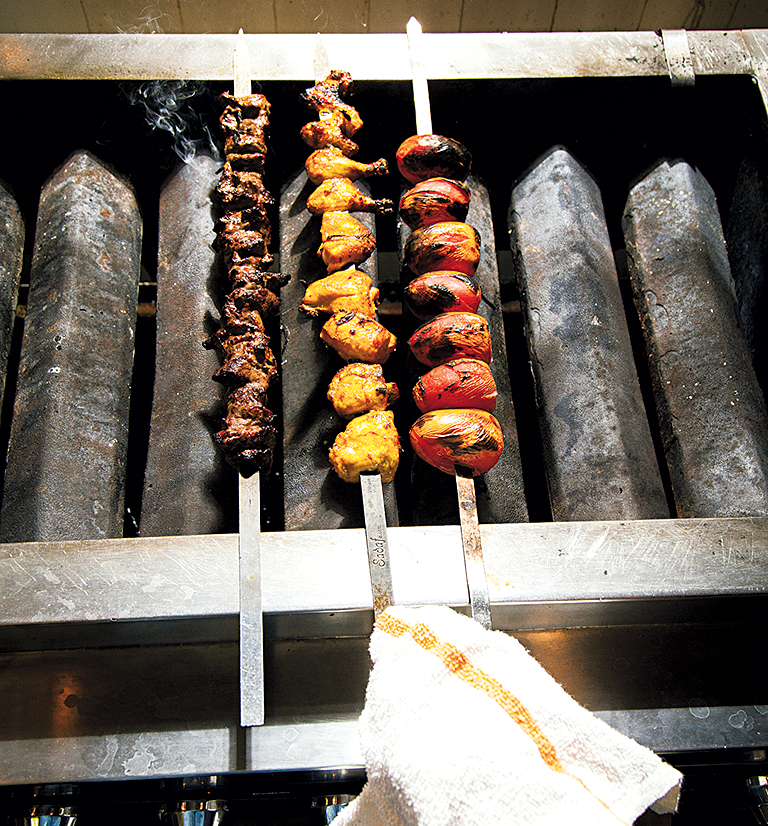 Local establishments serving food of countries on the travel-ban list, ranked by number of restaurants:
1. Iranian
Thanks to 20 locations of Moby Dick House of Kabob, you likely won't have to travel far to get a kubideh fix. Plus there are pockets of Persian markets and kebab houses in Vienna and McLean.
2. Yemeni
Three Northern Virginia restaurants—Saba in Fairfax, Marib in Springfield, and House of Mandi in Arlington—showcase Yemen's elaborate rice dishes and deeply flavored stews.
3. Syrian
There's Layalina, a Syrian/Lebanese restaurant in Arlington, but newer on the scene is Foodhini, a DC service that delivers family-style dinners cooked by refugees, including a Syrian family who recently relocated to Hyattsville.
4. Sudanese
Your best bet is to hit Adams Morgan's Khartoum Grocery—which sells fragrant green cumin and other spices, halal meats, and cans of foul, a fava-bean stew—and then cook at home.
5. Libyan and Somali
We've yet to find local restaurants that represent these cuisines.
This article appears in the April 2017 issue of Washingtonian.