Around here, developers don't just build buildings—they build entire neighborhoods.
Tysons – Greg Riegle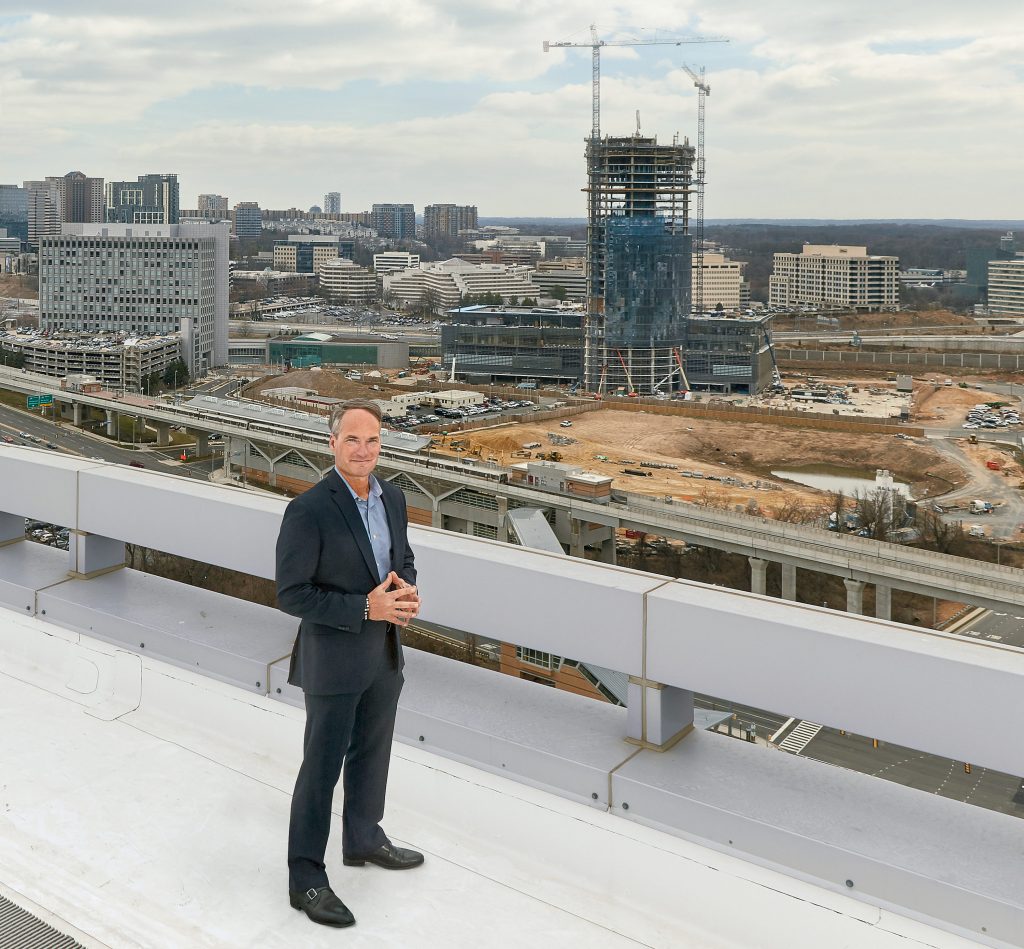 Greg Riegle, chairman of the Tysons Partnership, has worked in Tysons as a real-estate lawyer for 25 years—but he lives in Arlington. "My wife and I live a very Metro-centric existence," he says. "Most weekends, you'll find us walking places."
In other words, he's precisely the type of person the Partnership has in mind as it coordinates the largest redevelopment project in the country. Ask him where he lives in a few years, Riegle says, and maybe—hopefully—he'll say Tysons.
He and the Partnership's incoming president, David Diaz, oversee 100-plus developers, landowners, employers, and other Tysons stakeholders, to ensure they're working harmoniously as they transform four square miles into a dense, mixed-use city. Tysons has long been a place where people like Riegle work. But the idea is that it will become a neighborhood of up to 100,000 residents by 2050. Ten new buildings have opened so far. Another 2 million square feet is under construction. Forty million more is approved and waiting to get built.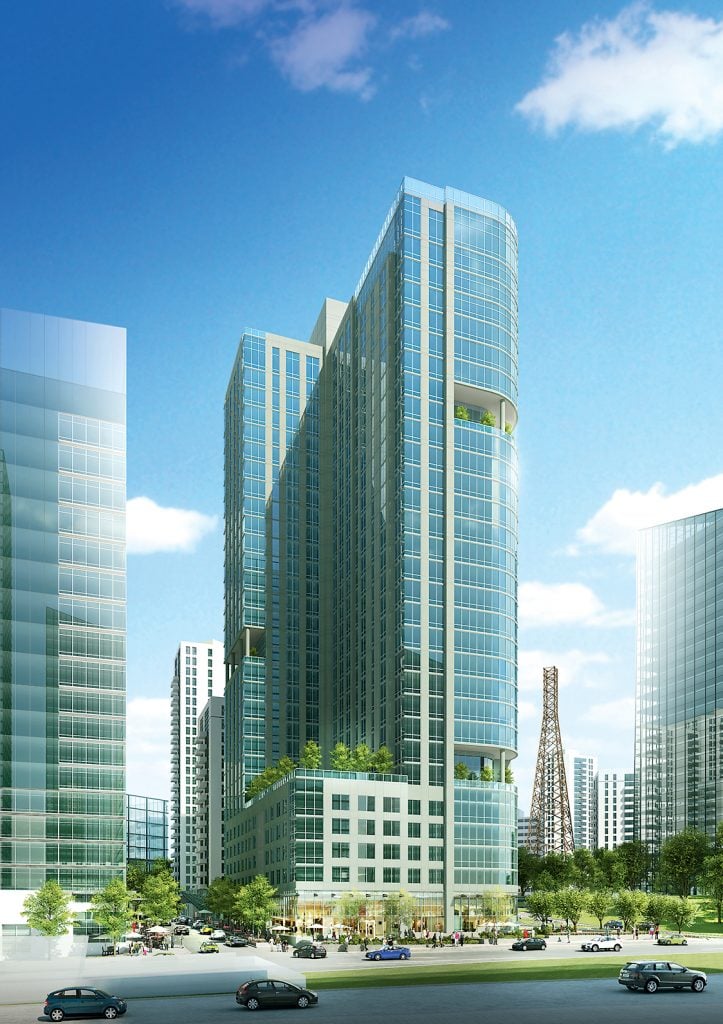 Just over five years into its existence, the Tysons Partnership was ready for new leadership. It has left the "garage band" stage of getting the initial buildings out of the ground, says Riegle, who took over as chair in January. Now it's time to focus on creating a vibrant place to live, and branding it as such.
Diaz, who starts his new job at the end of March, has spent the last decade leading the revitalization of downtown Raleigh, North Carolina, as CEO of the Raleigh Alliance. In Tysons, Diaz says, "the potential seems limitless."
Downtown Columbia – John DeWolf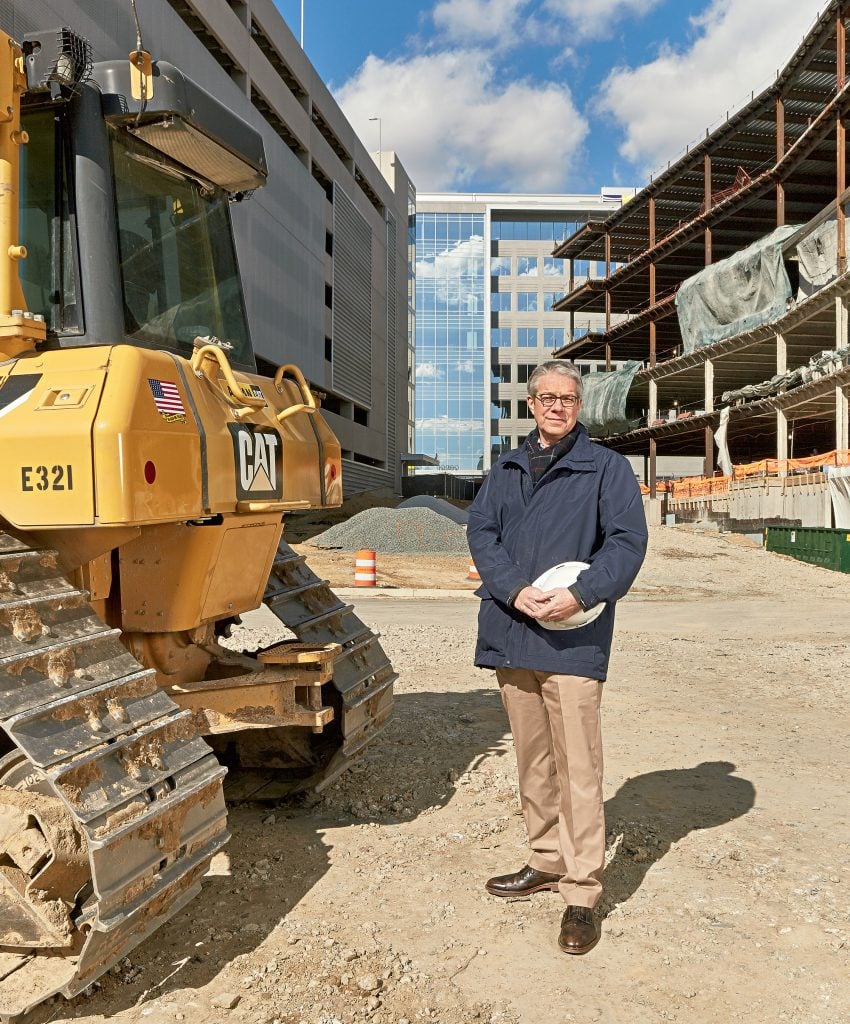 When James Rouse designed the city of Columbia in the 1960s, he placed a shopping mall at its core. Today's smart-growthers would have laughed. But back then, Rouse was among the most progressive planners in the country. His intention was arguably urban-minded—he wanted malls to serve as town centers for otherwise sprawling suburbs.
Of course, it didn't quite work out that way. Columbia's downtown now shows its age. "This place went to sleep in the '90s," says developer John DeWolf, executive vice president at the Howard Hughes Corporation and a Rouse admirer. "What excites me most is having the chance to pick up where he left off."
After a career mostly in retail development, DeWolf joined Howard Hughes in 2011 to manage the 391-acre plan for a new downtown Columbia. Merriweather Post Pavilion already attracts a lot of visitors there, but the mission is to create a bustling, walkable city that could turn some into residents. "Everywhere you see a parking lot, there's going to be a building," says DeWolf.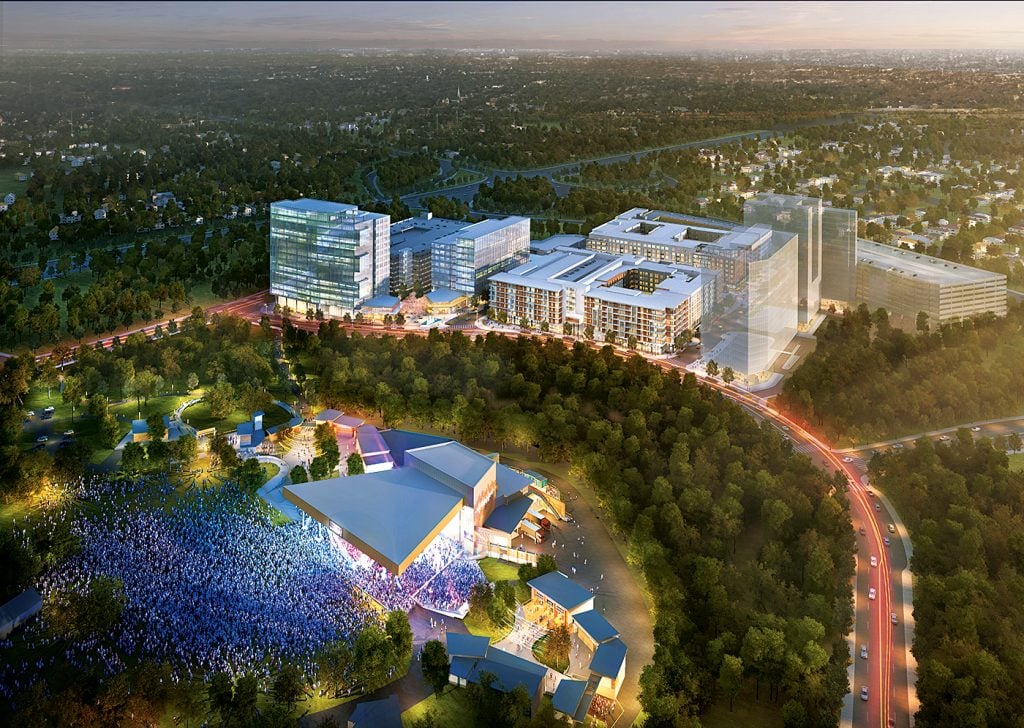 The entire project could take three decades. So far, Howard Hughes has erected Columbia's first mixed-use building, with 380 apartments, a park, restaurants, and shops. Whole Foods arrived in 2014, and One Merriweather, the headquarters of MedStar Health, opened in January.
The mall still stands. Howard Hughes doesn't own it, but DeWolf hopes that changes: "We need to get at the mall, deconstruct and rebuild it, to realize the full potential."
Capitol Crossing – Robert Braunohler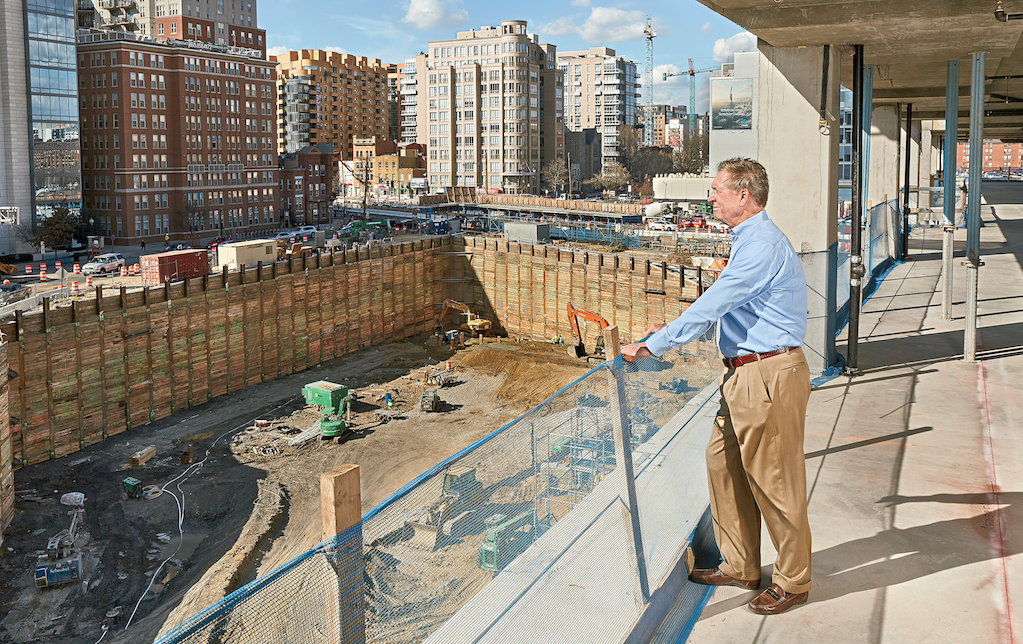 Between Capitol Hill and Chinatown, Robert Braunohler is overseeing the construction of seven acres of brand-new city. The $1.35-billion project, called Capitol Crossing, will mend the divide through downtown created by I-395, with three platforms built over the freeway. Offices, retail, and apartments will rise atop them.
Braunohler arrived in Washington in 1973, just a few years after 395 did. He and his wife raised three kids in Colonial Village, in upper Northwest DC, where they still live. Along the way, Braunohler helped develop a number of notable projects. As a partner at JBG, he oversaw construction of two World Bank buildings. At his current company, now called Property Group Partners, he developed the Securities and Exchange Commission's headquarters.
The gash from 395 was always meant to be healed. "The highway was built about 26 feet below grade for the very purpose of [covering it]," says Braunohler.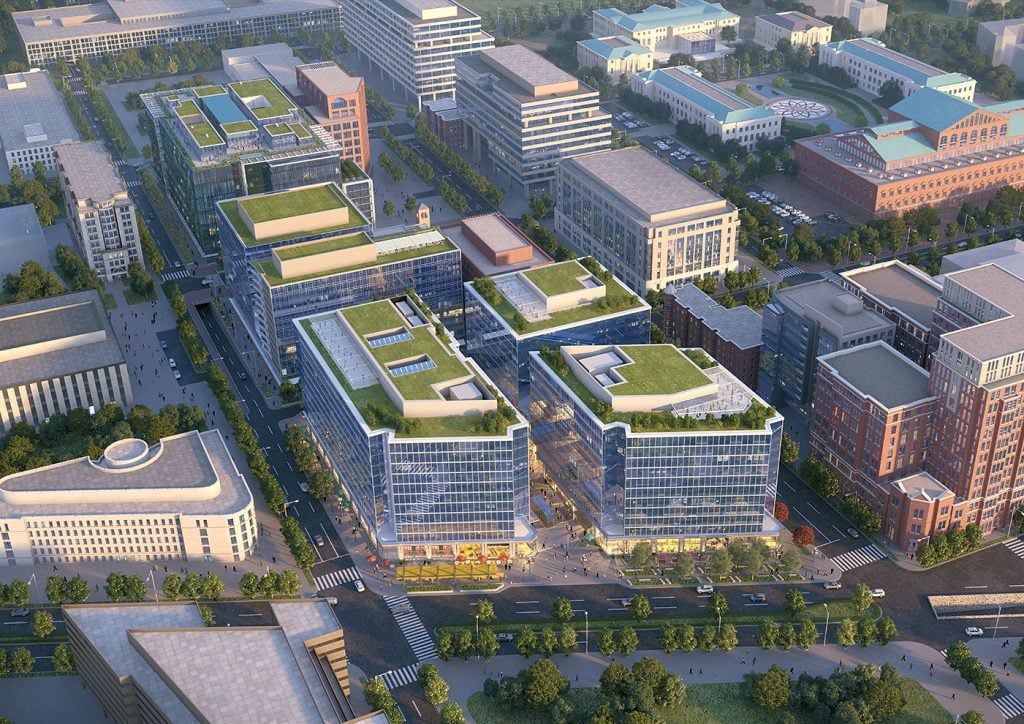 When he was mayor, Marion Barry awarded the rights above 395 to a developer friend, who held them until 2000, when the city demanded them back. Unsurprisingly, litigation ensued. Property Group Partners entered the fray in 2005 and ultimately won out, agreeing to settle the lawsuit for both parties and take over the building rights. Construction started in 2015.
The first of five buildings—an office/retail tower at 200 Massachusetts Avenue, Northwest—will finish next year. All of Capitol Crossing is slated to open in 2022. It will be DC's first "eco-district" thanks to features such as water cisterns to recycle storm runoff and "eco-chimneys" for filtering car exhaust.
For commuters, the most impressive part will likely be something simpler: When Capitol Crossing is done, F Street will flow uninterrupted from Union Station to the Treasury Department.
The Wharf – Monty Hoffman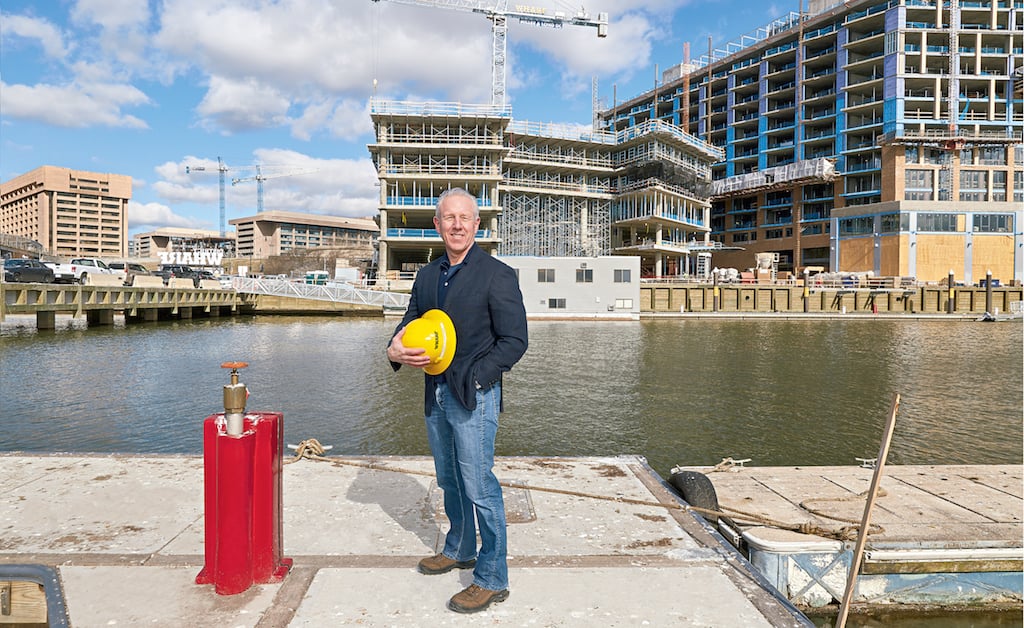 Monty Hoffman was born a builder.
The CEO of PN Hoffman grew up on a farm in Pennsylvania coal country, where his general-contractor father taught him how to lay brick, frame a house, and do the plumbing and electric, by the time he graduated from high school.
"We worked hard. We worked long hours," says Hoffman, who paid his way through engineering school with summer jobs, including in a mine three miles underground.
A relentless work ethic comes in handy these days, as Hoffmann is redeveloping an entire DC neighborhood. The Wharf—his glitzy, $2-billion project of residences, retail, offices, and entertainment on the Southwest waterfront—has been so complicated to construct that it has required three acts of Congress.
Hoffman won the rights to reimagine the mile-long stretch in 2006 and has since brought in a partner on the project, developer Madison Marquette. The first phase is on track to open by October. It includes four residential buildings, three office towers, three hotels, a 6,000-seat concert hall, 22 restaurants, a water-taxi system, and four piers. Planning is under way for the second phase, to include an additional 1.2 million square feet, designed by 11 architecture firms. It's expected to finish by 2021.
Perhaps surprisingly for someone who has spent his career building up DC neighborhoods, Hoffman has been a longtime resident of Potomac. But not for long—he bought a penthouse at the Vio, one of the Wharf's luxe condo buildings.
This article appears in the April 2017 issue of Washingtonian.