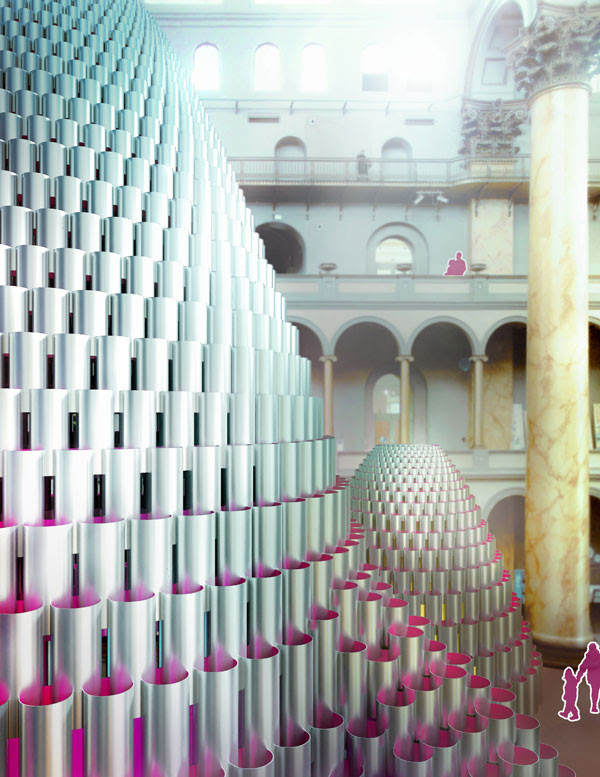 Every summer, the National Building Museum turns its Great Hall into a large, splashy art installation. Last year, it was the soaring ICEBERGS. In 2015, it was "The Beach," a wading pool filled with 1 million translucent polyethelene balls (a.k.a. a ball-pit for adults).
This year, the museum is bringing us "Hive." Designed by the Studio Gang, an architecture and urban design practice based in Chicago and New York, the installation will be constructed of more than 2,700 wound paper tubes that spiral up three interconnecting domes, the tallest reaching 60 feet. Instead of a beehive, though, its silver and magenta hue makes it look more like a futuristic spaceship.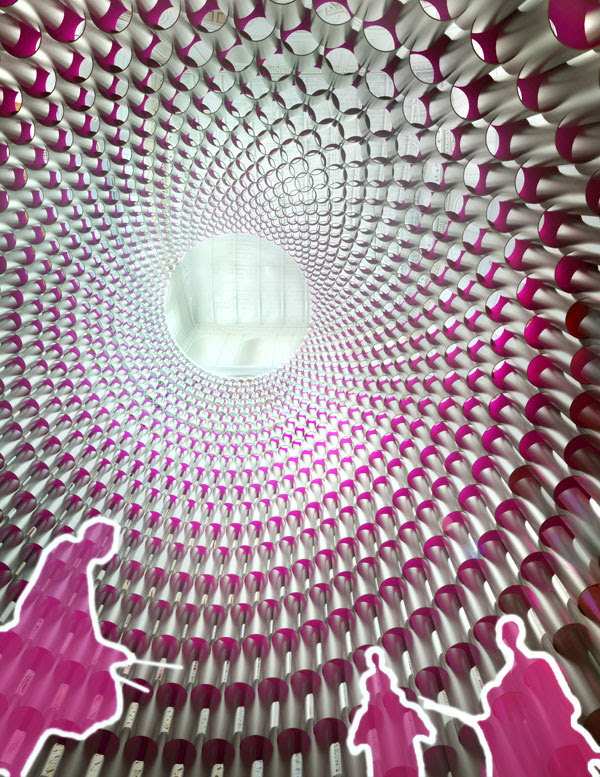 Besides being able to go into "Hive" and stare at its mesmerizing height, you'll also be encouraged to play with its unique acoustics. The three structures all reflect sound differently: the smallest is made for intimate conversation, while the largest has tubular instruments ranging from drums to chimes. It's clear that the designers have thought just as much about the visual qualities as its auditory ones.
"Hive" will be open to the public July 4 to September 4. Stay tuned for more photos once the installation is finished.
Admission is first come, first served (no timed entry). Free passes will be available online for members on June 13; general admission will be available for advance purchase starting June 20.