It's cherry-blossom season, baseball season—and also stray season.
Most local animal groups don't have large-enough shelters—or any shelter at all—so they depend on a network of private foster homes to take in abandoned pets until adopters are found. At no point is the demand higher than right now. Most kittens are born in spring, and as the weather gets nicer, more people find lost or stray animals and bring them to rescues.
Jane Hamann and Jason Dean, a couple in Alexandria, have temporarily cared for 77 cats and nine dogs in the past two years, most through Homeward Trails Animal Rescue. One cat, while isolated overnight in a bathroom, managed to turn on a faucet for a slow-draining sink and to flood the entire upstairs, causing $15,000 worth of damage. Even that didn't deter the couple, both retired military. They say they foster because they find deep satisfaction in showing previously unloved animals that people can be nurturing and trustworthy.
Somehow, their house is spotless, even though it's set up for the animal kingdom: Craftsman-style wooden gates keep their two resident Pomeranians out of some areas. There are cat trees in the family room, scratching posts and a water fountain in the kitchen, and an entire basement of crates, litter boxes, more climbing devices, and a rainbow of toys.
Hamann and Dean have had more than one "foster fail." Riley, a white-and-gray cat, was their second. With long fangs and malformed paws that look strangely like Chinese bound feet, he's not exactly a Fancy Feast model. Still, as potential owners inspected him at an adoption event, Dean realized how attached to the animal he'd become: "I started getting more and more anxious." When, after two hours, no adoption came about, he breathed a sigh of relief and brought Riley home for good.
You might assume this happens all the time. But for the most part, fosters know that permanently keeping too many animals undermines their mission of saving room for as many adoptable pets as they can. Suzy Brown constantly reminds herself of this—otherwise, she says, "I could become a serious hoarder."
The 54-year-old lives in Bethesda and works as a meeting planner at a research group. But at Arlington's Lucky Dog Animal Rescue, she's known as the "puppy lady." In seven years of fostering, she has taken in about 350 puppies—cleaning up after, deworming, and occasionally bottle-feeding them until they find families.
When we first talk, she has four puppies—no big deal for someone who once cared for 11 tiny Labradors at once. Says Brown: "When I have a litter, I will sleep on the couch [nearby] for the first couple of nights, so I can hear if somebody is coughing or throwing up."
Brown started fostering when her three kids clamored for a dog of their own. She thought temporarily caring for one would be a way to teach them about responsibility. Instead, she learned she loved having puppies around. Her children, now grown, are also interested in animal rescue; her daughter walks and plays with dogs as a volunteer at a local shelter.
Back at the Hamann-Dean household, Woogie, the 17-pound resident alpha cat, wrestles with one of the Pomeranians while a second cat lolls on top of a crate. A third dashes through the room.
Says Hamann: "I never thought of myself as a cat person."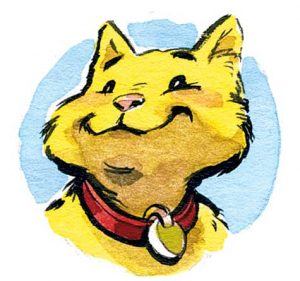 Fostering 101
1. The commitment can be minimal. Sometimes animals need a place to stay for only a day or two. Many groups are looking for this kind of short-term help, says Jodi Sirotnak of City Dogs & City Kitties Rescue.
2. Everyone in a household needs to be onboard, just as for an adoption.
3. Check with your landlord or homeowners' association to make sure you're allowed to foster.
4. Set up a safe place for foster animals, away from resident pets and from normal household traffic and noise, until they adjust.
5. Find ways to "sell" the pet. Sirotnak dresses her fosters in outfits or bow ties for photos. Seeing stressed-out animals in cages can make it hard for potential adopters to imagine them as pets.
6. There's always a need for "hospice fosters." Though it can be heartbreaking, giving a loving home to a sick or elderly animal in her final days can be particularly rewarding.
This article appears in the April 2017 issue of Washingtonian.