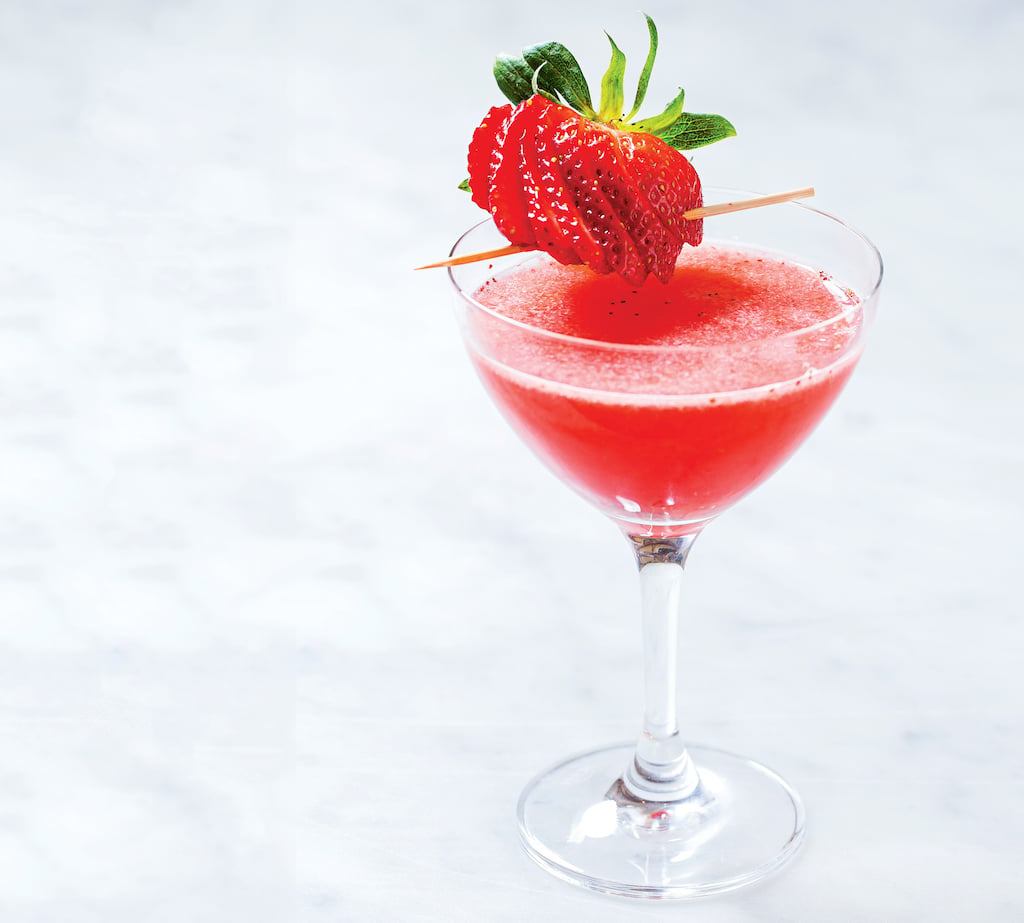 Vermouth isn't just for Manhattans and martinis. Capitoline Vermouth—DC's first commercially produced fortified, aromatized wine—is also perfect for a spring cocktail. Etto manager and beverage director Kat Hamidi and co-owner Peter Pastan make three varieties—rosé, white, and dry—in partnership with Green Hat Gin producer New Columbia Distillers. Their citrusy, semisweet white version highlights Meyer lemon and saffron. Hamidi says it's ideal for the warm-weather drinks she features at Etto (1541 14th St., NW), particularly this strawberry-accented refresher. "It's a crowd pleaser, but it's also interesting," she says. "It's not like, 'Oh, it's a mimosa.' It has different dynamic flavors."
(Serves 1)
1 ounce Capitoline white vermouth
½ ounce Green Hat Spring/Summer gin (or another citrusy gin)
1 ounce strawberry purée (see instructions)
Sparkling wine, as needed (Hamidi likes a Northern Italian rosé called Lambrusco di Sorbara, but any Cava or Prosecco will work)
Lemon wheels or strawberry slices for garnish
Make the strawberry purée: In a blender, purée ½ pound strawberries and 1½ teaspoons Meyer-lemon juice, then strain in a sieve. Makes enough for 6 to 8 drinks.
Combine vermouth, gin, and 1 ounce strawberry purée in a shaker with ice. Strain into a coupe or wineglass and fill with sparkling wine. Garnish with strawberry slices or a lemon wheel. Ingredients can also be multiplied to your desired volume and mixed in a punch bowl up to a day before, then topped with sparkling wine.
This article appears in the May 2017 issue of Washingtonian.