I owe the single best bite of food I've had this year to Nancy Reagan.
Let's backtrack a bit. In the '80s, when she was throwing dinners at the White House, Mrs. Reagan thought there was no better way to start a meal than with consommé. Never had consommé? I wouldn't be surprised. The rich broth, which requires meticulous clarifying and straining, is an art that many chefs these days just aren't bothering with. Except for Frank Ruta. He made countless consommés for Mrs. Reagan when he was a chef at the White House. Nearly 40 years later, he's still making them at his new restaurant, Mirabelle, which sits just a few blocks away from the Resolute desk.
Ruta's oxtail-and-capon broth, fragrant with star anise and coriander, is pretty perfect on its own. Slivers of radish and blossoms of chrysanthemum add a subtle crunch. But he doesn't stop there. The soup is poured around a centerpiece of custardy poached foie gras.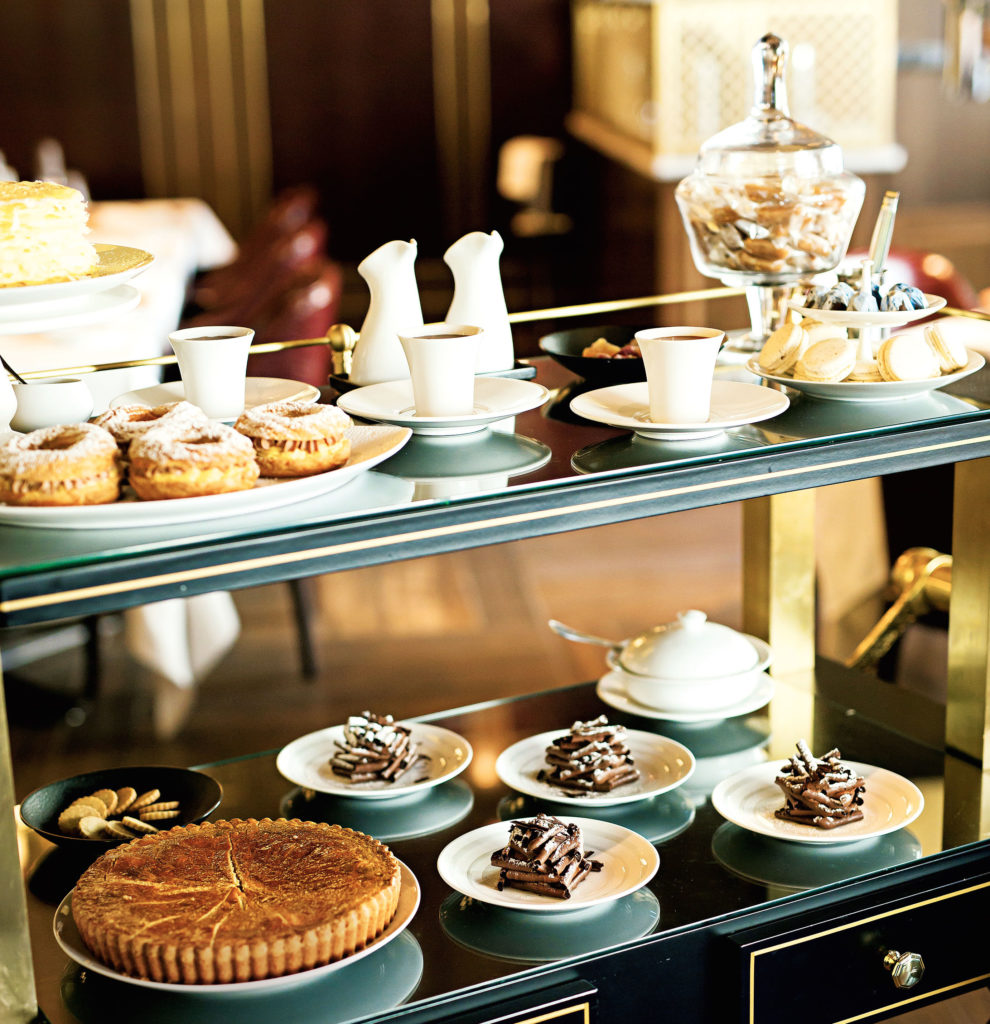 The dish, like the (reclaimed-wood-free!) dining room, is unabashedly luxe. If you ever went to Ruta's previous restaurant, Palena, you might remember that it wasn't much to look at. Here, the walls are shiny with alligator-embossed leather the color of Châteauneuf-du-Pape. A brass Mondrian-inspired grid separates the dining room from the bar. There's a gold-rimmed, handmade dessert cart—and another cart for Armagnac and eau de vie.
There are prices to match. At lunch, the ham-and-butter sandwich will run you $26—Ruta's kitchen makes the baguette but also the butter, and the shavings of ham are cured in-house from Berkshire pigs raised at a Charlottesville winery. The Belleburger, topped with red-wine sauce and onion-soup broth, is a cool $28. These are the dishes that have become social-media darlings, and they're fine—but they're not the ones I'd come back for.
Instead, explore the piscine side of the menu: A lovely appetizer of cured Tasmanian sea trout set off with pickled blood orange, creamy fennel panna cotta, and a scattering of almonds. A filet of turbot rubbed with coffee and cardamom, roasted, and served with threads of pickled rhubarb and a cloud of coffee-scented froth. Or a stunner of a bouillabaisse, with an intensely rich broth made from razor clams and bouchot mussels.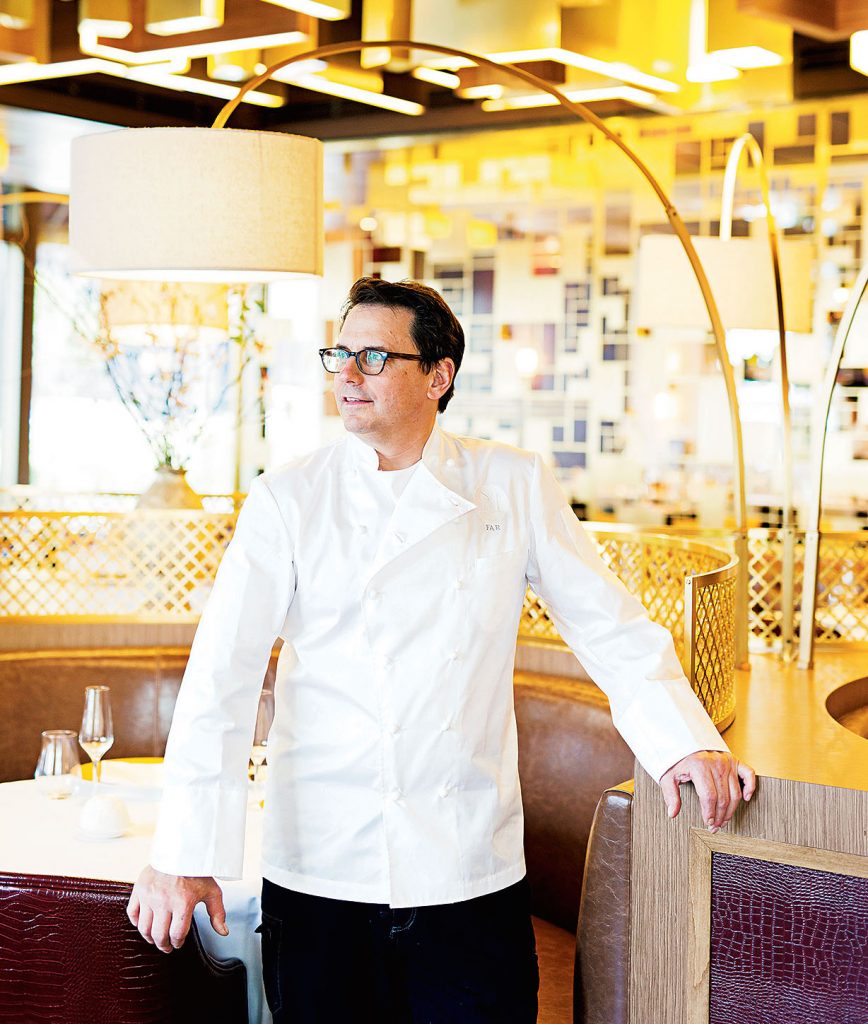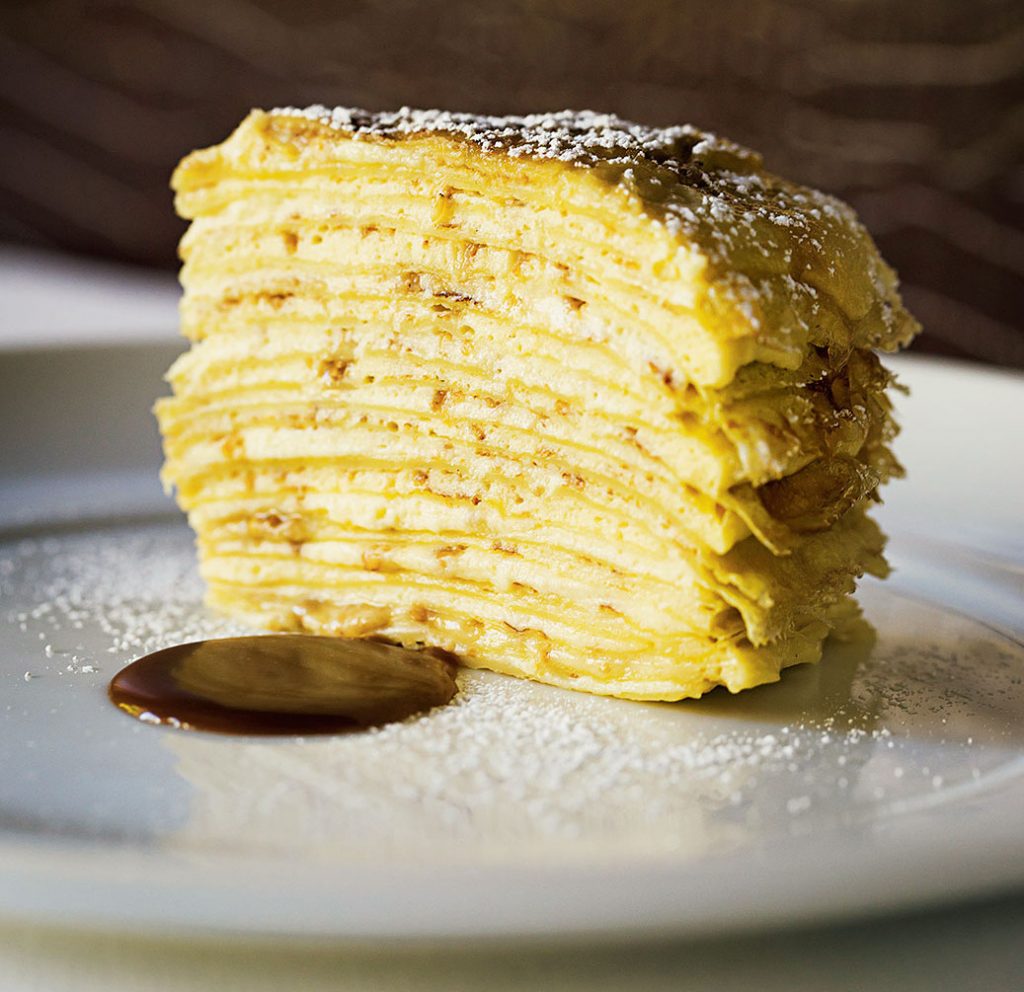 Don't overlook the pâtés and sausages. There's no better boudin blanc in the city than the fat, chicken-and-foie-gras sausage here, garnished with poached raisins and crisp lardons. And there's no close contender to Ruta's pâté campagne, an unapologetically fatty spread featuring duck that's been marinating for days in Armagnac, port, and white wine.
Ruta became known for his roast chicken at Palena, which came with a 30-minute wait. At Mirabelle, he went for poussin, a young chicken that has tenderer meat and takes less time to roast. It's far better than the similarly homey red-wine-braised tri-tip, which tastes like dry, shreddy short rib and is done no favors by a flat vegetable stew and oversalted chickpea-flour croquettes. That and a listless, yet bitter, soup of spring vegetables were rare duds.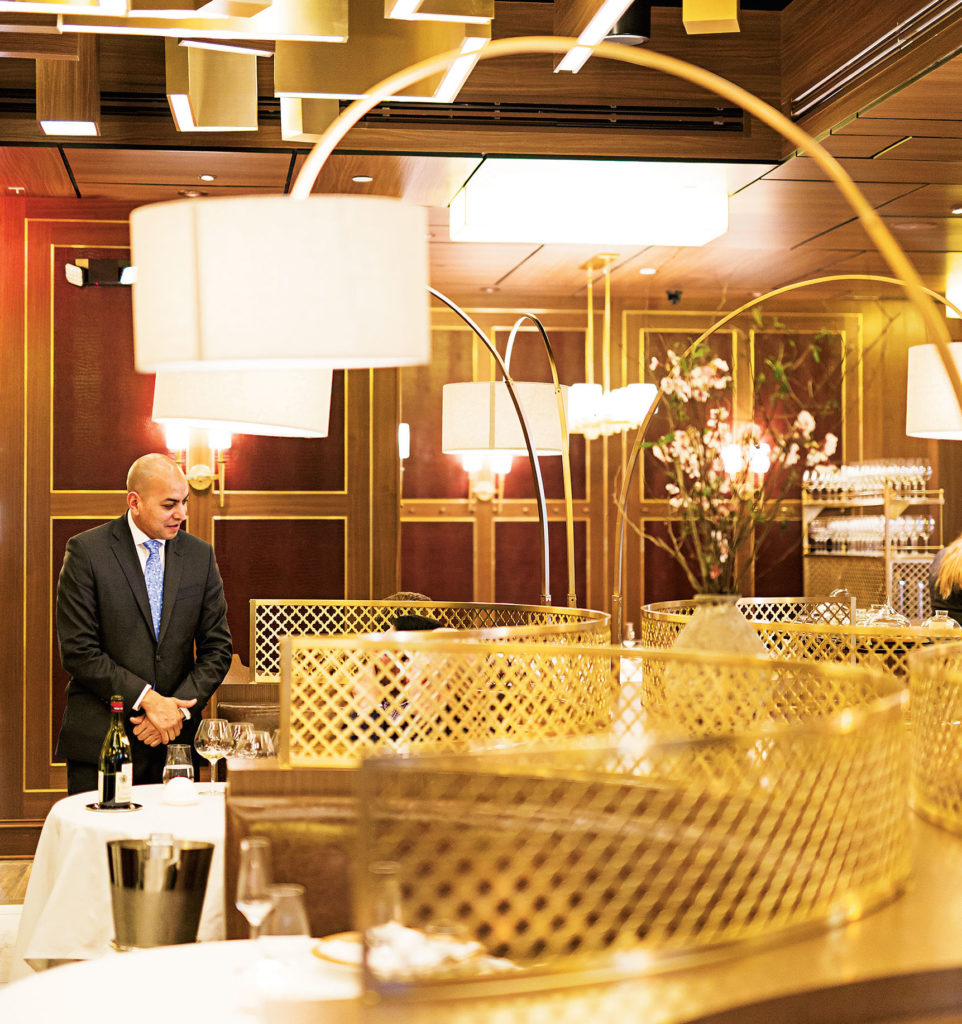 Pastry chef Aggie Chin has been with Ruta since his Palena days, and her desserts are just as strong as what precedes them. At lunch, it's hard not to order one of everything on the dessert cart (which morphs into a cheese trolley at dinner). During the day, the stars are a salty butterscotch custard and a many-layered crepe cake laden with yuzu cream. In the evening, it's a citrus pavlova—a beret-size meringue filled with Meyer-lemon cream and sided with bracing grapefruit-tarragon sorbet.
Mirabelle is Ruta's most ambitious restaurant to date, and it's exciting to see a chef embrace—and thrill with—canonical French cooking. But as every Yelp ranter knows, food is just part of the equation.
There were times when I felt wonderfully taken care of—when everyone's dishes showed up at the same time with a well-choreographed upsweep of the cloche and servers rode the tricky line between being caring and unobtrusive. Then there was the night when it took a server a good ten minutes to apologize to tables for a shrieking fire alarm and strobe light. (The couple next to us got up and left.) What's more, a 45-minute lag between courses might be fine if you're lingering on a date, but it sure isn't charming during a Monday lunch.
I expect these early hiccups will straighten out as the staff gets more experience with such a formal style of service, a rarity in this town. And really, I could have eaten that consommé out of a Styrofoam cup and been happy.
Mirabelle ★★★
900 16th St., NW; 202-506-3833
Open Monday through Friday for lunch and dinner, Saturday for dinner.
Neighborhood: Downtown DC.
Dress: Jeans and the like feel wrong in this rarefied a setting.
Noise level: The music is soft and jaunty, and conversation is easy.
Best dishes:Consommé with foie gras; pâté campagne; cured sea trout; boudin blanc; bouillabaisse; roasted poussin; coffee-roasted turbot; crepe cake with yuzu; butterscotch custard; citrus pavlova.
Price range: Starters $17 to $23, entrées $35 to $45.
What the stars mean: ★★★★ exceptional; ★★★ excellent; ★★ very good; ★ good
This article appears in the June 2017 issue of Washingtonian.
---