1. "XYZT: Abstract Landscapes"
Artechouse, June 1–September 3
The new interactive digital-art gallery Artechouse opens this month in Southwest DC, blending technology and arts with large-scale, experiential creations. The debut exhibit takes its name from the four spatial dimensions—horizontal (X), vertical (Y), depth (Z), and time (T)—encouraging interaction with ten "digital landscapes" such as walls and floors that react to your movement. $15 to $25.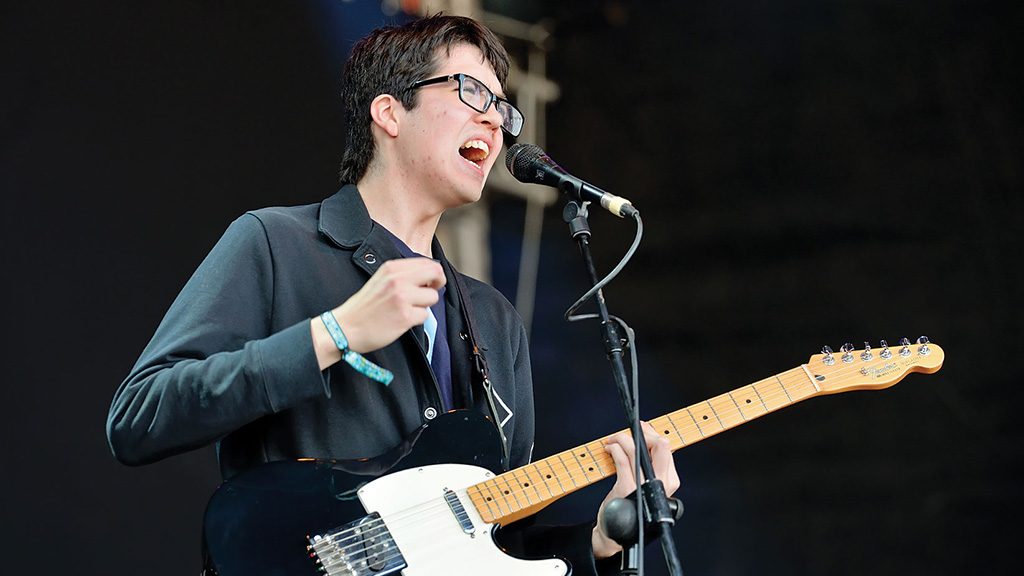 2. Car Seat Headrest
9:30 Club, June 1
After gaining a huge online following via 11 self-released albums on Bandcamp, Leesburg native Will Toledo hit mainstream success with his first major studio record, last year's Teens of Denial. His music alternates between quivering, quiet indie melodies and guitar-crunching slacker anthems and could make him Washington's most lauded local rock star since Dave Grohl. $20.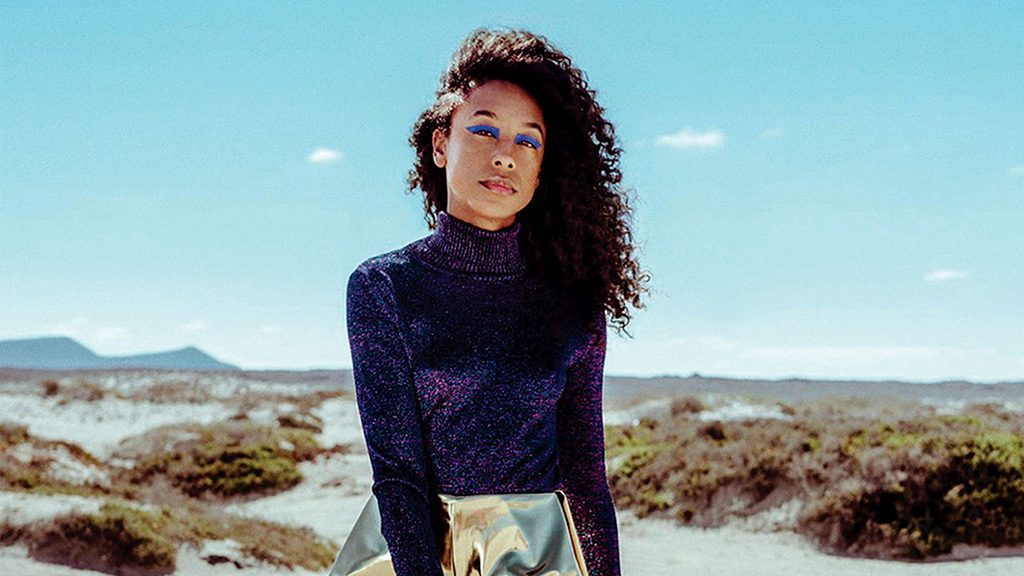 3. Capital Jazz Fest
Merriweather Post Pavilion, June 2–4
Corinne Bailey Rae (above), George Benson, and the Whispers are a few of nearly 30 acts at the 25th edition of this jazz festival. There will be a tribute to legend Al Jarreau, who died in February, and for those who'd rather shop than groove, more than 100 vendors will be selling creations such as metalware and digital art. $78.50 to $194.
Politics and Prose, June 6
Emanuel, an oncologist and bioethicist, advised President Trump on health care earlier this year, outraging right-wing news sites that discovered that the "Obamacare architect" was in a position to influence the new President's health-care-reform efforts. At this appearance, America's top health-policy wonk—elder brother of Chicago mayor Rahm Emanuel—shares innovative ideas from medical organizations that may have uncovered the secret to improving quality of care while lowering costs. Who knew health care could be so complicated? Free.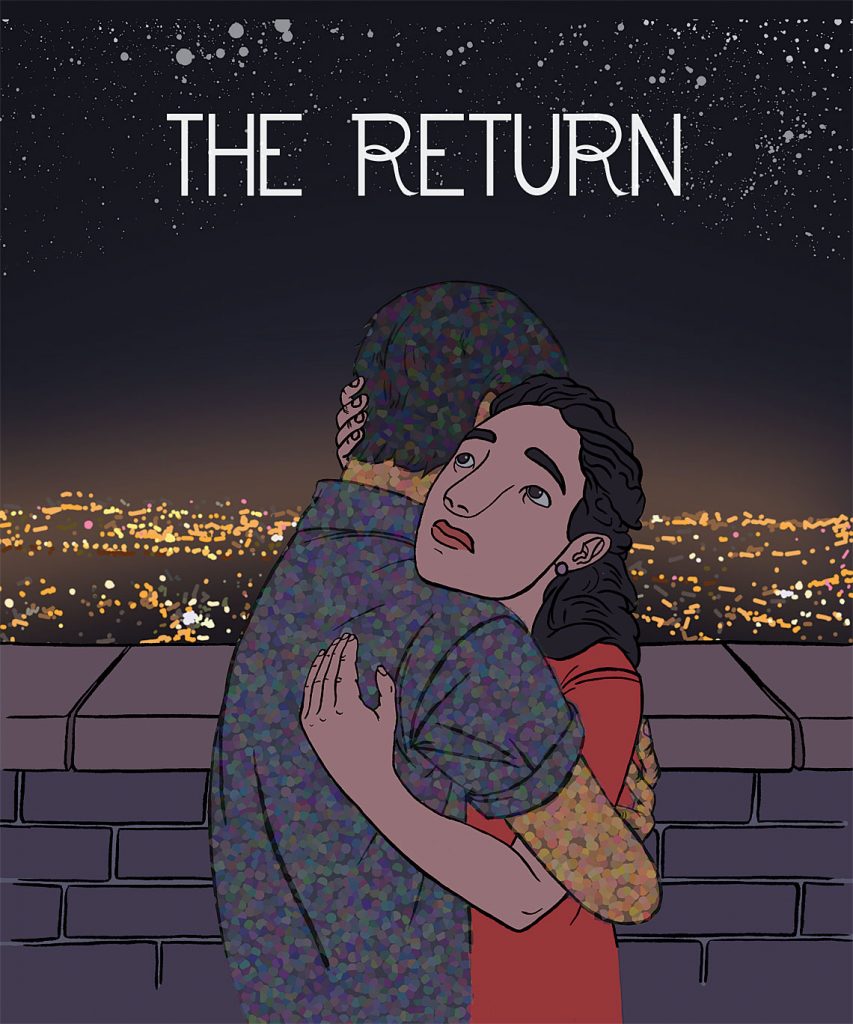 5. The Return
Mosaic Theater Company, June 7–July 2
A US premiere by Palestinian playwright Hanna Eady and Seattle writer Edward Mast, this mystery is set in the Israeli city of Herzliya, where a Palestinian mechanic encounters a Jewish woman from his past. But keeping watch on the pair is the play's "third character": the state surveillance apparatus, which hovers above this story of attraction and betrayal. $9 to $60.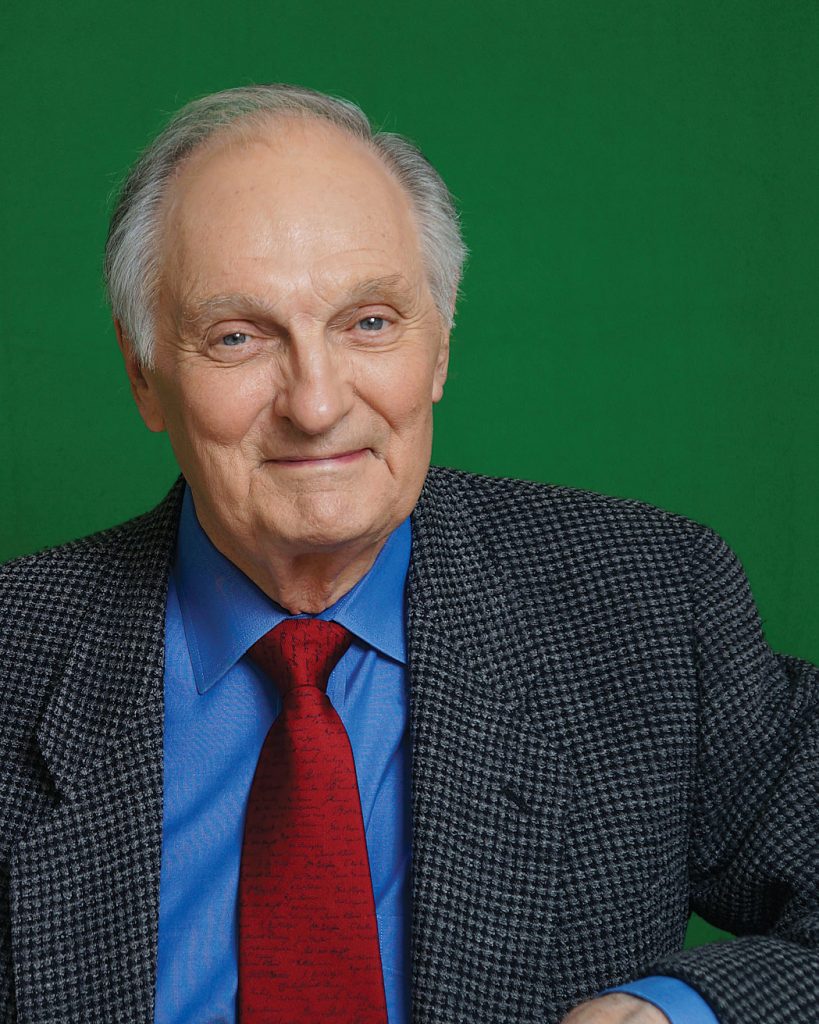 6. Alan Alda: The Science and Art of Communicating
Lisner Auditorium, June 8
Alan Alda may be a film and TV legend, but lately he's been thinking about science. In 2009, he founded the Alan Alda Center for Communicating Science, at Stony Brook University, which trains science professionals to talk to the public about their work with more clarity and ease. His new book, If I Understood You, Would I Have This Look on My Face?—which he discusses at this Smithsonian Associates event—explains how improved communication in every field can change our lives for the better. Alda spoke with Washingtonian about why he's passionate about the cause. $55.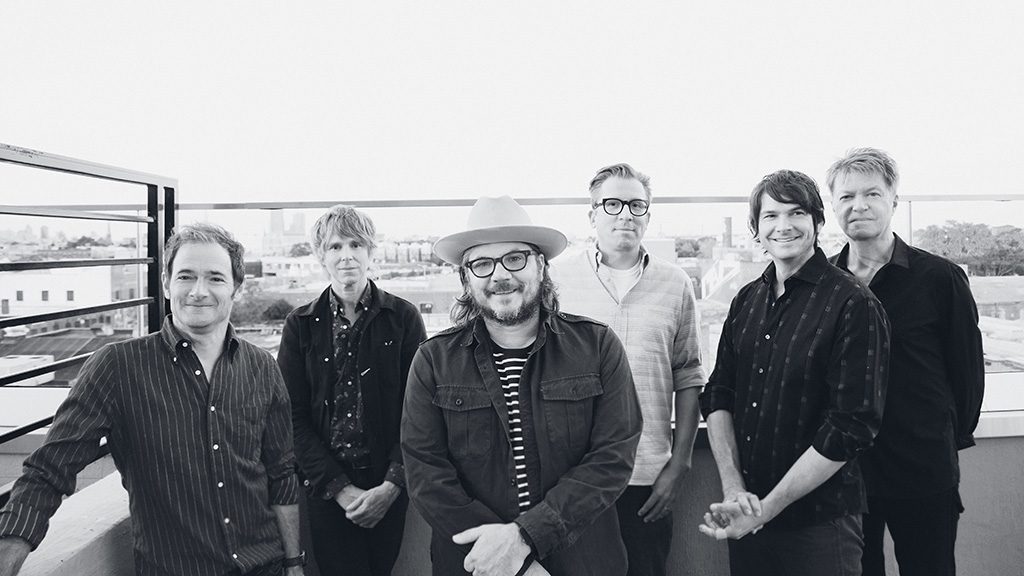 7. Wilco
Wolf Trap, June 9
After ten albums and two decades of touring, Wilco continues to push boundaries. Writers have dubbed the band "the American Radiohead" because of its expansive catalog, which draws inspiration across styles and eras. What better place to soak in the fuzzy experimentalism than at Wolf Trap's gorgeous Filene Center, in the heart of a woodsy national park? $38 to $75.
8. Annapolis Arts and Wine Festival
Navy–Marine Corps Memorial Stadium, June 10–11
At this celebration of culinary and fine art, you can taste samples from more than 20 local wineries, peruse an art market with 200-plus exhibitors, and enjoy 11 musical acts. You can also pitch in on a community mural or learn how to turn food into art from an expert chef—all with wineglass in hand. $12 to $45.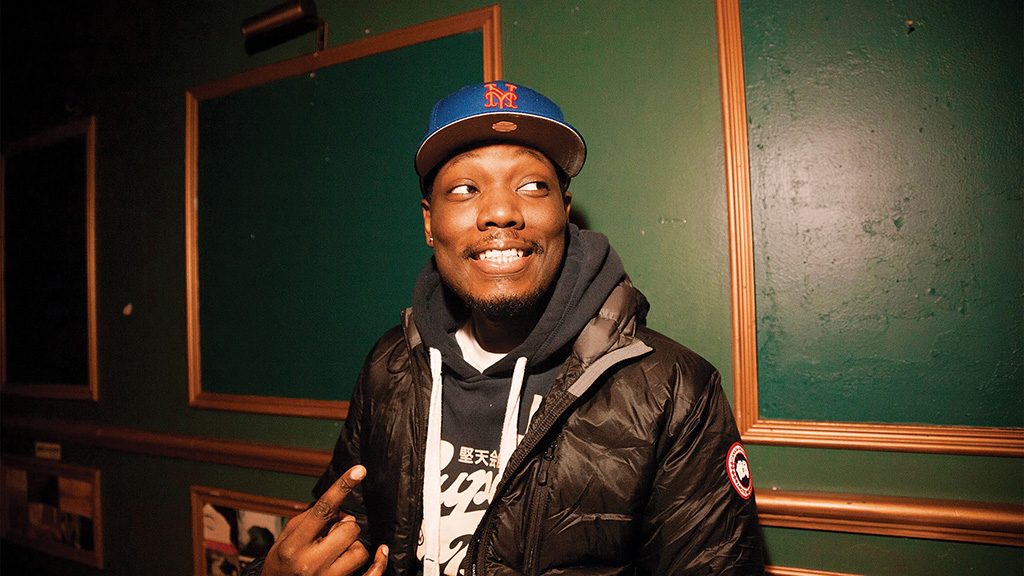 9. Michael Che
Howard Theatre, June 15
Working with Colin Jost, Che (right) finally hit his stride after three seasons hosting Saturday Night Live's "Weekend Update"—and suddenly he's killing it everywhere. The "Black Jeopardy" sketches he's written have been some of SNL's most politically resonant material in years, and Che's 2016 Netflix special was a thoughtful look at race in Trump's America—with jokes. $25 to $30.
10-11. Feminist Pathbreakers at the Portrait Gallery
June 6–May 20
Visitors to the National Portrait Gallery can explore the lives of two pioneering women through their photographs, letters, and more—Marlene Dietrich in "Dressed for the Image" (June 16 through April 15) and Sylvia Plath in "One Life" (June 30 through May 20). Here's a rundown of how Dietrich's and Plath's approaches to their art, fashion sense, and personal lives continue to inspire.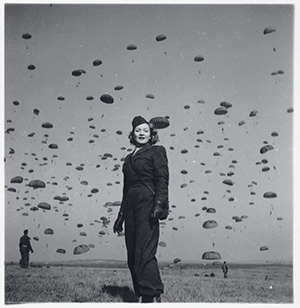 Marlene Dietrich
1901–92
Career: The German actress and singer worked in the nightclubs and silent films of 1920s Berlin until her breakout with The Blue Angel, in which she played a staunchly independent cabaret performer. Later that year, she scandalized moviegoers by wearing a man's suit and kissing a woman in Morocco.
Fashion: Dietrich brought androgyny to Hollywood, wearing trousers onscreen and off. Theater critic Kenneth Tynan wrote: "She has sex but no positive gender. Her masculinity appeals to women and her sexuality to men."
Personal life: She hated the Nazis and became a US citizen in 1939, refusing to make any more movies in Germany. During the war, she entertained American troops, earning a Medal of Freedom, and—some say—may have been a spy for the Allies.
Continuing influence: Diane Kruger's femme-fatale movie-star/spy character in Quentin Tarantino's Inglourious Basterds is largely based on Dietrich.
Sylvia Plath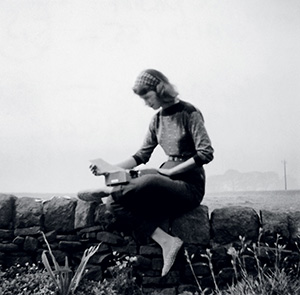 1932–63
Career: Although she won a posthumous Pulitzer Prize for her collected poems in 1982, Plath is best known for her semiautobiographical novel, The Bell Jar, published a month before the 30-year-old writer's suicide.
Fashion: As a child, she wanted to be a fashion designer, creating paper dolls and outfits for them (included in the exhibition). She liked to change her look completely from time to time, dying her hair an "adventuresome" platinum blond, then reverting to a more "serious" brown after college.
Personal life: Her letters reveal she had a casual relationship with sex while in college and liked men who valued "a strong potential powerful mate." She married English poet Ted Hughes, but they had a tumultuous, abusive relationship, which many feminists have blamed for her depression and suicide.
Continuing influence: Plath and Gloria Steinem both attended Smith College. When Steinem first published Ms. magazine in 1972, the preview issue featured Plath's 1962 radio play, Three Women.
12. The Fall of the House of Usher
Wolf Trap Opera, June 17
The opera's new "Untrapped" initiative brings classical performances to venues outside the grounds of Wolf Trap. To celebrate composer Philip Glass, the company performs this gothic chamber opera—based on Edgar Allan Poe's haunting short story about a recluse, his ill sister, and an old friend visiting their decaying home—at Union Market's warehouse venue, Dock 5. $40.
13. The Second City's Almost Accurate Guide to America: Divided We Stand
Kennedy Center, June 17–August 13
Divided We Stand is a sequel of sorts to the comedy troupe's politically charged show at the Kennedy Center last summer, and the reprise is sure to offer plenty to laugh (and also probably cry) about. Second City's previous run featured skits and improv taking on the presidential election. It definitely won't have trouble coming up with new material. $49 to $59.
14. Rent: 20th Anniversary Tour
National Theatre, June 20–25
This Tony–winning rock musical marks its 20th anniversary with a run of shows at the National, which hosted the first touring production. Inspired by Puccini's La Bohème, it follows seven struggling artists under the shadow of HIV in New York's East Village as they learn to live in hope and celebrate the "525,600 minutes" of each year with friendship and love. $48 to $98.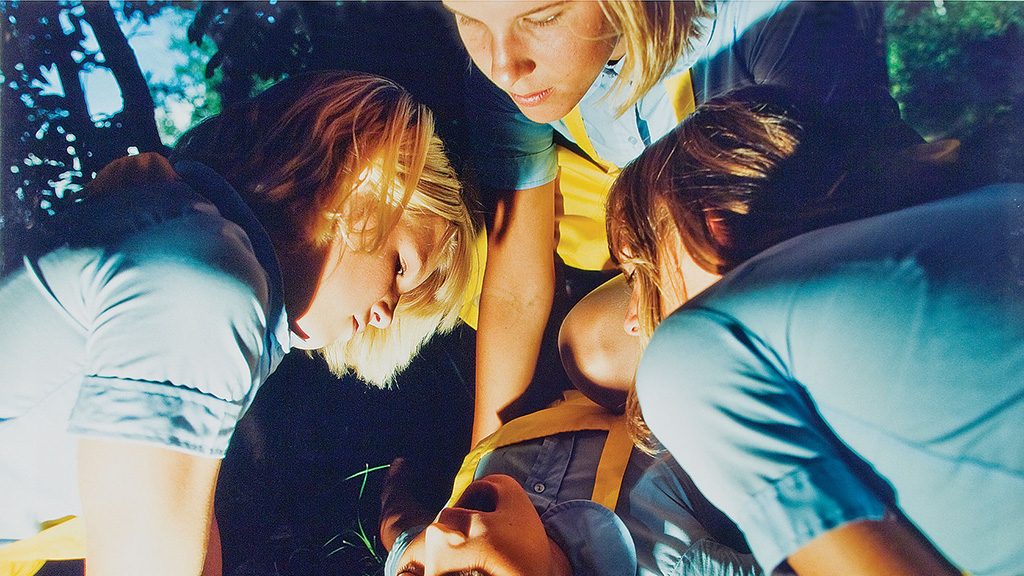 15. "Revival"
National Museum of Women in the Arts, June 23–September 10
The museum marks its 30th anniversary with a contemporary mixed-media exhibit of photography, sculpture, and video by 16 artists, with a focus on "intense" subject matter. Playing with concepts such as wayward children and the unconscious, large-scale installations use the impressive space to create tension within their vexing imagery. Above, Anna Gaskell's "Untitled #27 (Override)." $10.
16. Daryl Hall & John Oates and Tears For Fears
Verizon Center, June 26
"Private Eyes" and "Everybody Wants to Rule the World" were hits more than three decades ago, but their performers are still popular enough to merit a nostalgia tour. Or maybe it won't just be nostalgia—last year, Tears for Fears announced they were working on their first album since 2004. $35 to $129.50.
17. "American Democracy: A Great Leap of Faith"
National Museum of American History, Opening June 28
At this new permanent exhibit on the ideals of democracy, expect a "greatest hits" of Smithsonian artifacts, such as the desk where Thomas Jefferson wrote the Declaration of Independence and the women's-suffrage pin from 1915 shown here.
This article appears in the June 2017 issue of Washingtonian