The city's best bars and restaurants were all in one place last night: the AT&T Best of Washington Party. The beach-themed Washingtonian bash at the National Building Museum featured tostadas, sushi, cocktails, ice cream cones, and more from over 75 top eateries, including many from our 100 Very Best Restaurants list. We sampled it all (tough job!) to bring you some of our favorites.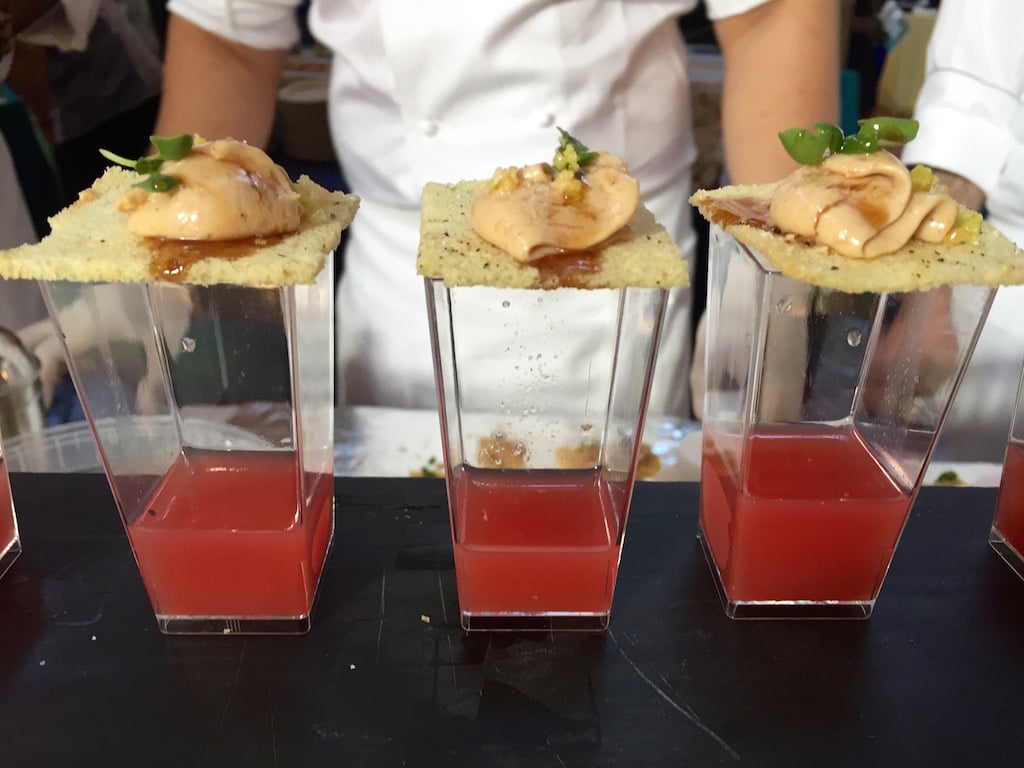 Most fun presentation: Crowds were swarming around Westend Bistro, where chefs infused watermelon juice with a smoke gun, then covered the glasses with foie-gras-mousse-topped crackers.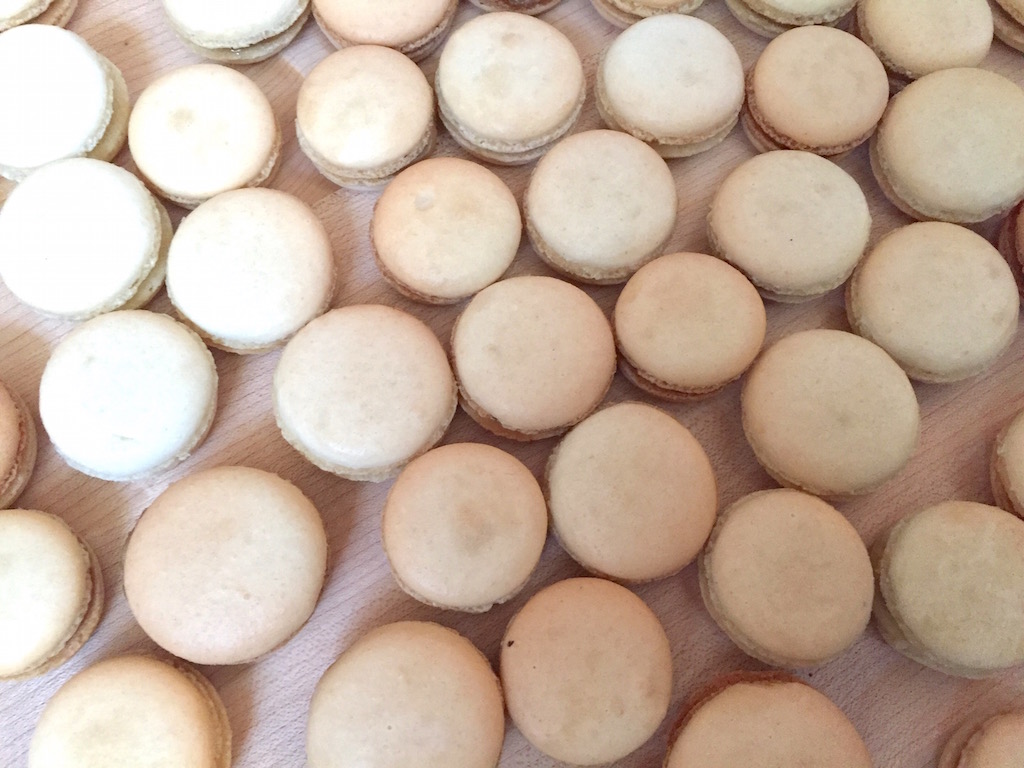 Best luxe treat: Le Diplomate served up a tray of foie-gras-filled macarons. Can they please add these to the menu?
Best summer dish: It looked like a slice of cake at first, but Bibiana's tomato terrine was actually comprised of layers of bright tomatoes, bread, and sheep's milk ricotta. Whipped pea air and pink peppercorns finished it off.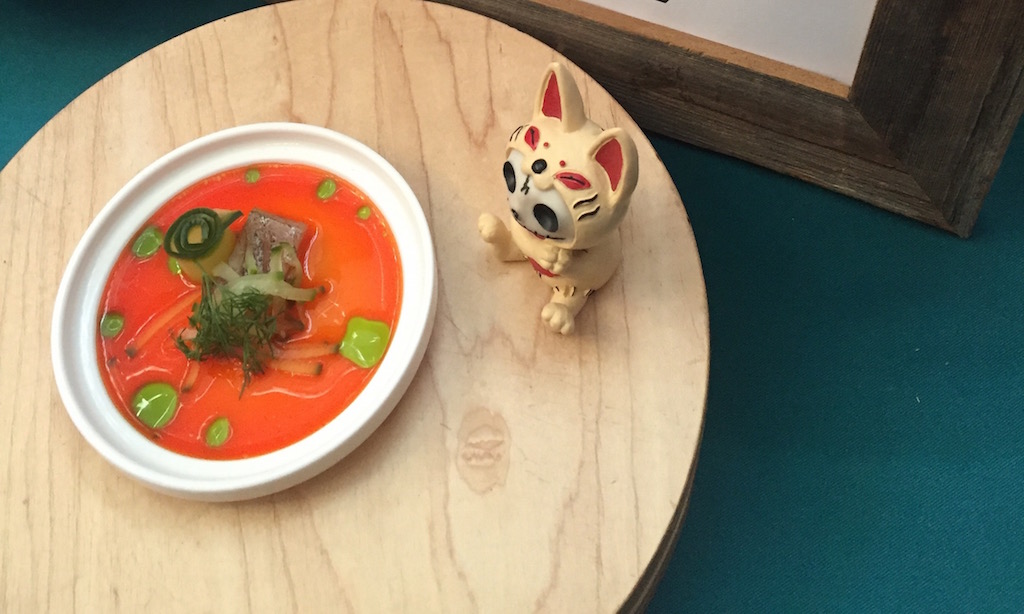 Best crudo: Restaurants love to serve crudos at big events, but we were particularly enamored with Maketto's visually stunning kaffir-lime-cured Spanish mackerel with cucumber, dill, and red pepper.
Best drink: Lots of restaurants brought their A game when it came to summery, easy-drinking cocktails. But the Immaculata from Sally's Middle Name was our favorite, with tequila, strawberry shrub, and Prosecco.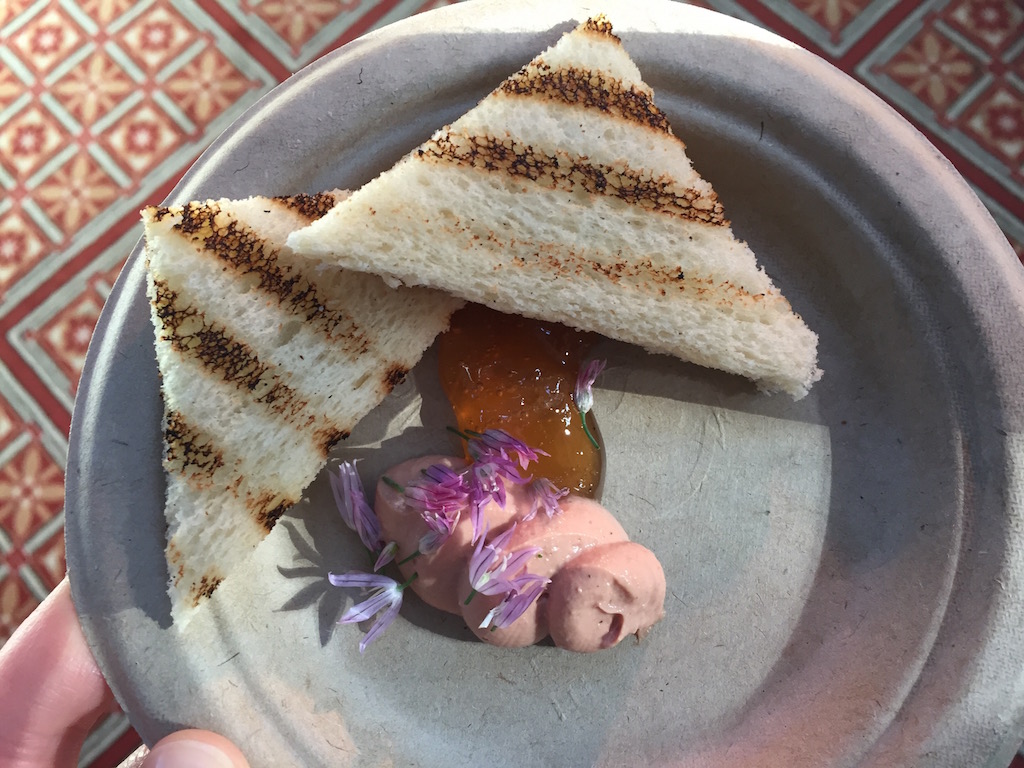 Best cocktail snack: Little toasts with chicken-liver mousse and kombucha jelly from Annapolis restaurant Preserve.
Best riff on a diner lunch: "Soup & sandwich," which in Central Michel Richard's hands translated to a grilled cheese laden with shrimp and a tangy yellow gazpacho.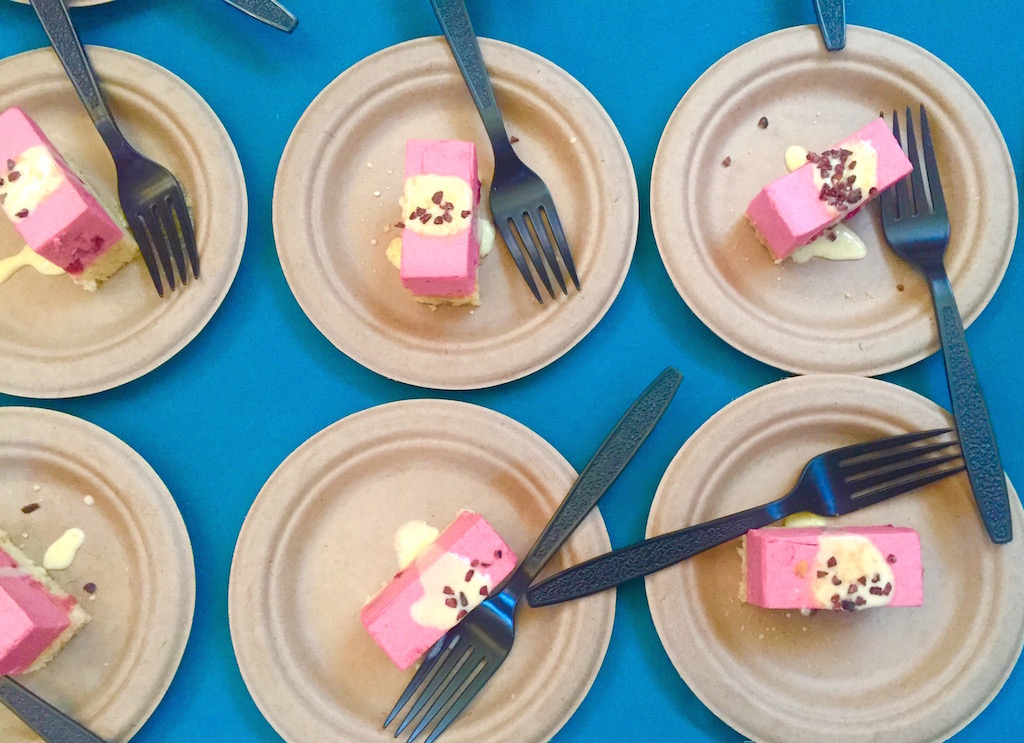 Best dessert: Convivial's strawberry shortcake wasn't your average strawberry shortcake. An aerated mousse dotted with fresh berries sat atop a thin layer of cake.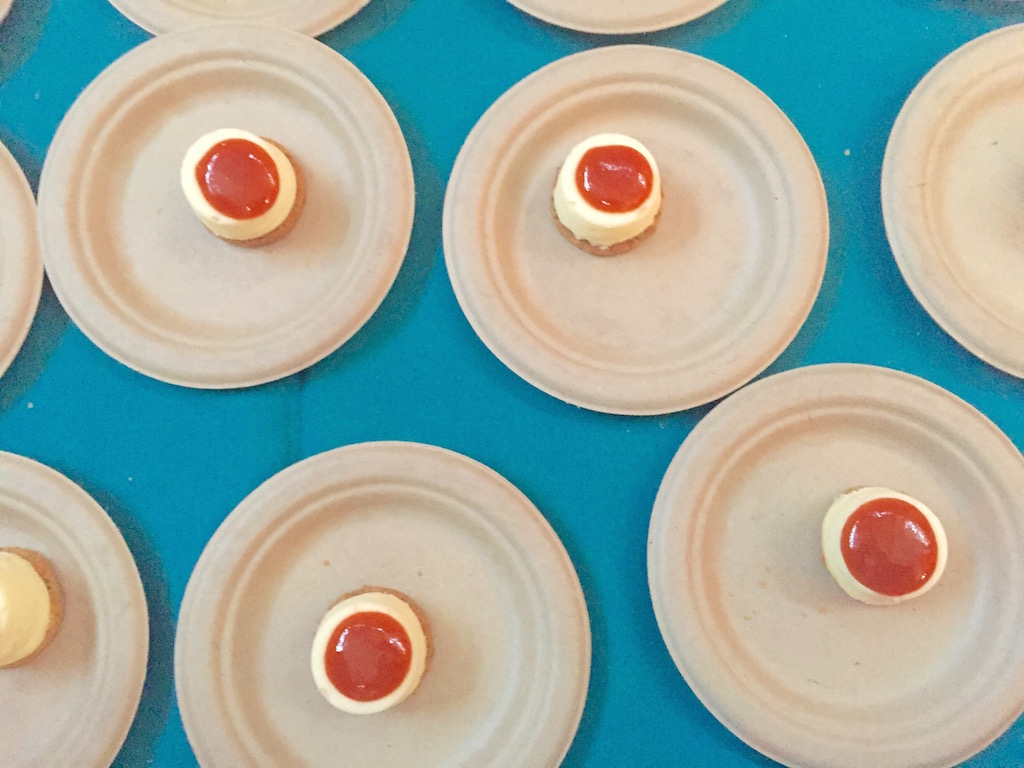 Best straight-off-the-restaurant-menu dessert: Estadio offered our favorite sweet from their dessert menu, the manchego cheesecake with quince paste. If it ain't broke…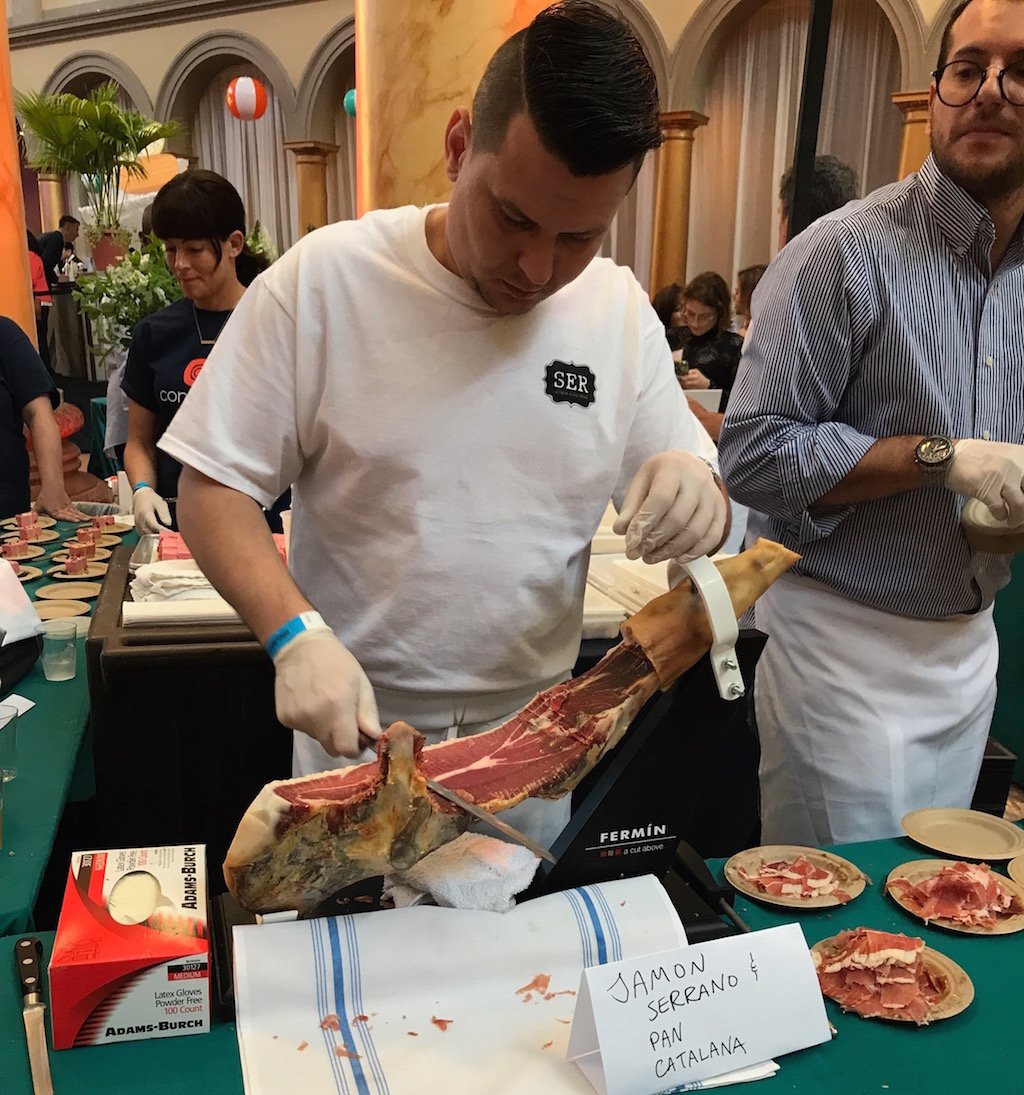 Best table accessory: SER brought a whole Serrano ham, which was sliced to order for tomato bread.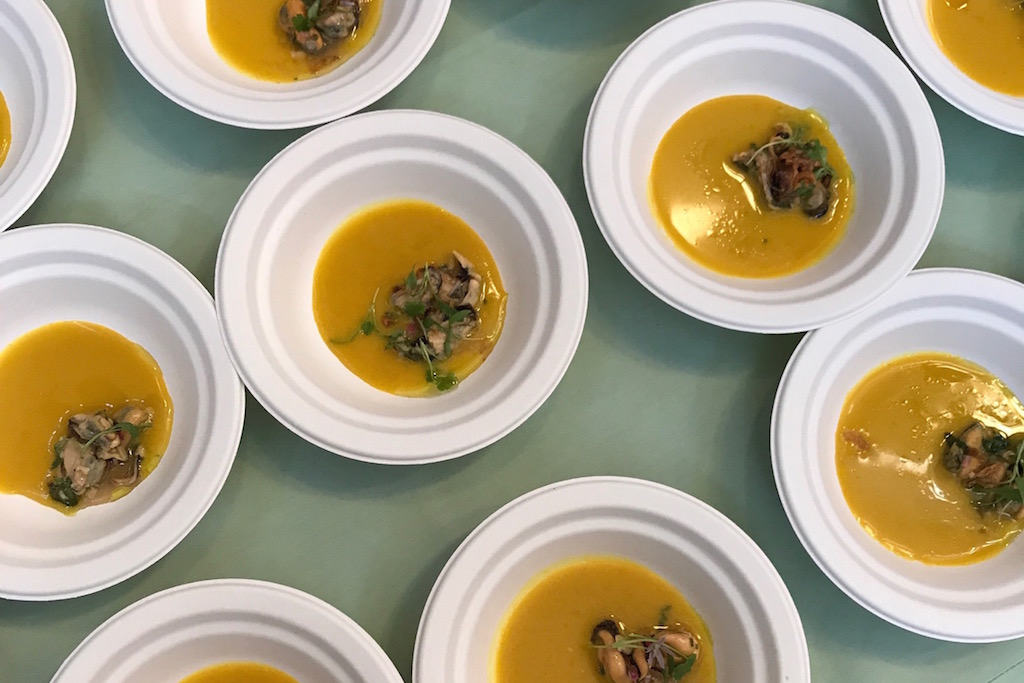 Best chilled soup: Hazel chef Rob Rubba served a vibrant yellow curry with marinated mussels.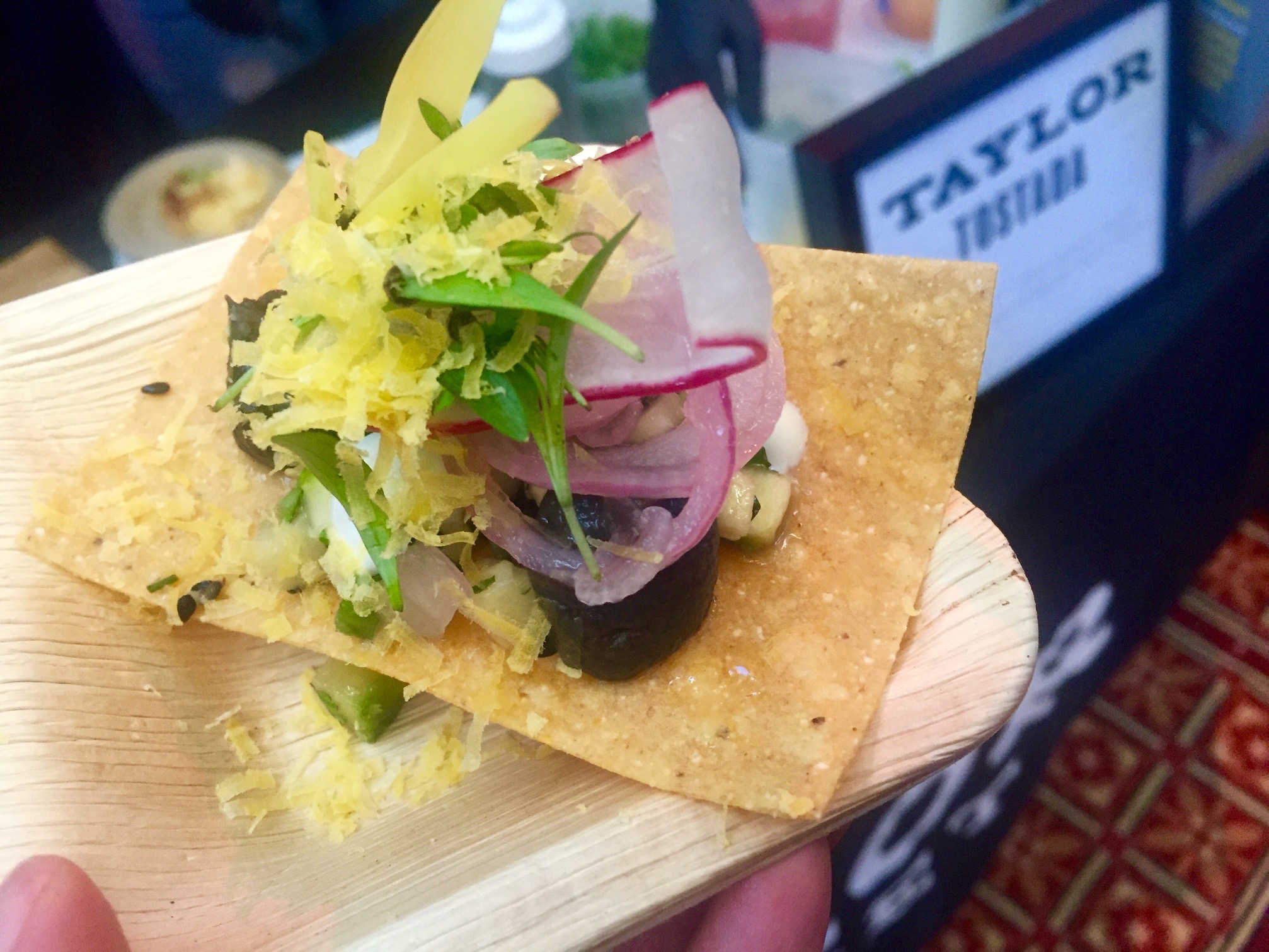 Most unexpected dish: When Taylor Gourmet shows up at your event, you expect to see hoagies. But the local chain's new culinary director Jacob Hunter upped his game with a tostada topped with burnt eggplant, "pico de zucchini," radish, pickled shallot, and cured egg yolk.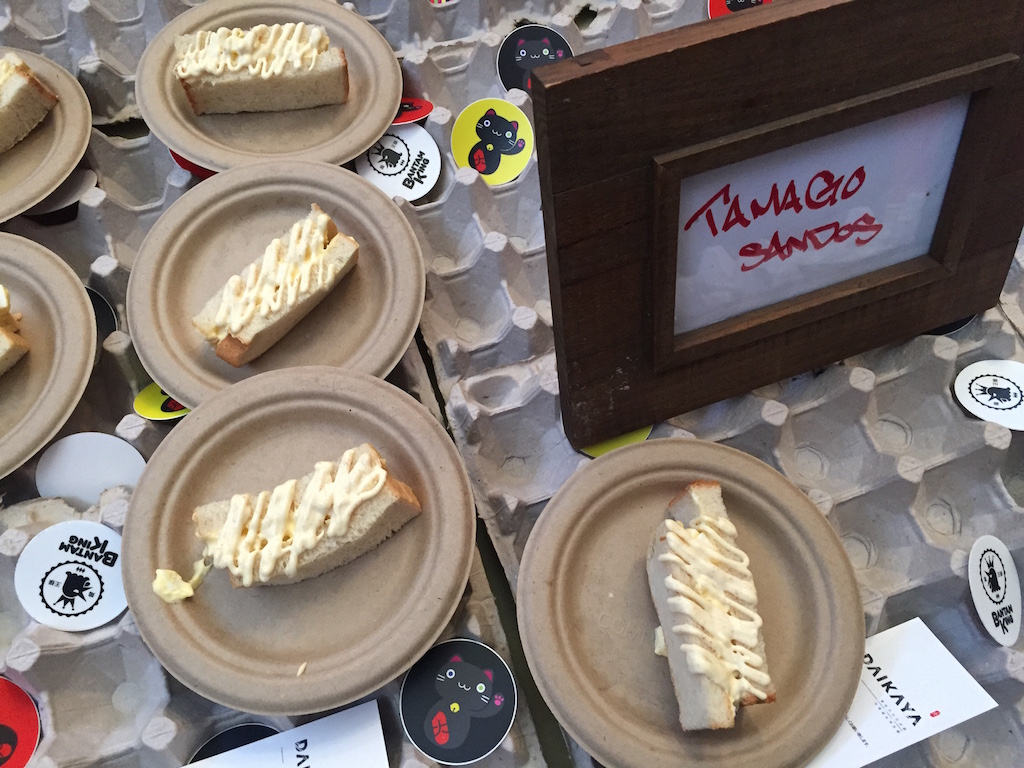 Thing we wanted ten more of at 2 AM: Bantam King's egg sandwiches were exactly the kind of thing we'd want to chow down after a late night. Chef Katsuya Fukushima donned a Totoro onesie while preparing the perfect omelet eggs, which were stuffed between slices of white bread with a slather of Japanese ketchup.