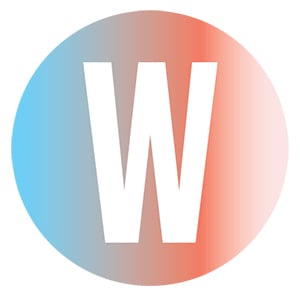 This comes from our annual Best of Washington list. To see more from the list, including the best things to do, places to eat, and places to shop, click here.
Until three years ago, it was illegal for musicians who played right outside Metro stations to accept money. That is, until a guitarist sued Metro in 2014. The court has ordered that performers be allowed to accept money until the case is settled. The result? Since then, street performers seem to have flourished, especially in and around some Metro stops. Here are a few who caught our ear.
Griffin Oehser, Guitarist
Often spotted at: Federal Triangle, L'Enfant Plaza, and Foggy Bottom stations, as well as Potbelly in Silver Spring and Rockville
Oehser, who plays a Flying V guitar, had been working at Whole Foods for five years, and "I'd think, 'What am I doing with my life?' " He wanted to be a musician but didn't know he could make a living—until Emma Ghaemmaghamy (see below) showed him how. Playing rock during rush hour, he's learned "what makes [people] stop for a moment to appreciate music." It's not technique but soul.
Brass Connection, Nine-piece brass band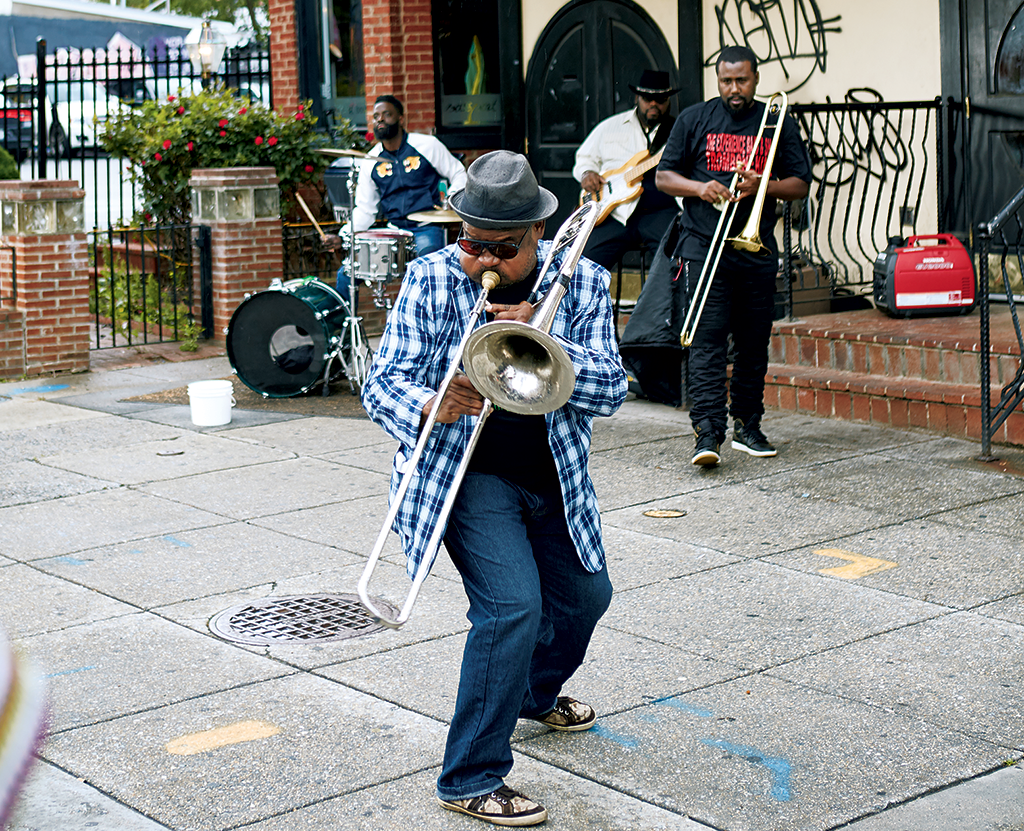 Often spotted at: Intersection of 14th and U streets, Northwest
The family group Brass Connection Band gained such acclaim busking that they got hired by the Washington Mystics, playing the halftime show for two seasons. Crowds at the games were bigger than those on the street, where they perform everything from soul to pop. But Bill Banks, the patriarch and manager, still cherishes busking for the opportunity to connect with passers-by: "People show the love and enjoy us being here."
Vasili Frankos, Violist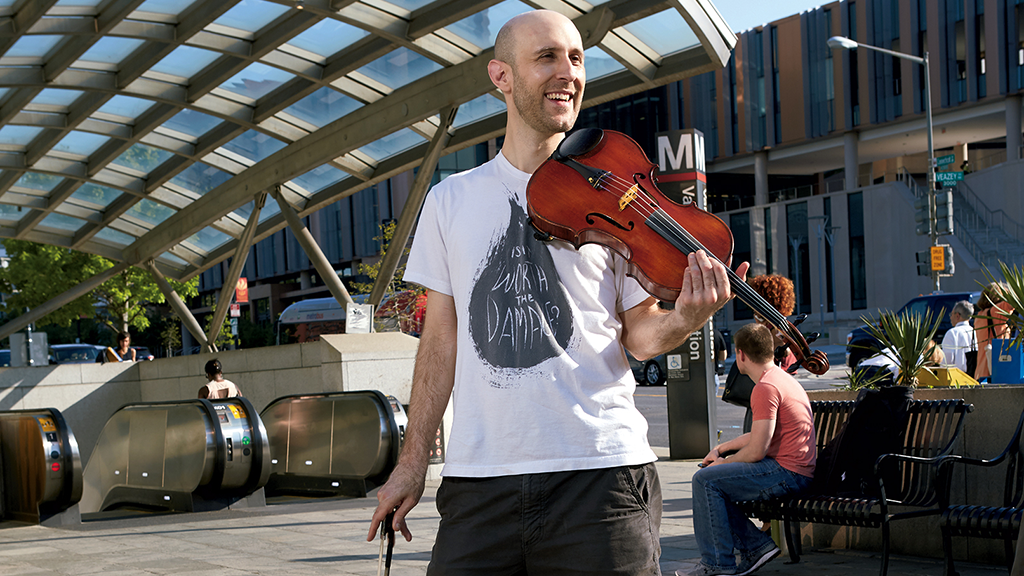 Occasionally spotted at: Van Ness and Bethesda Metro stations, as well as the Columbia waterfront
After studying viola from elementary school through college, Frankos found himself working at a co-op grocery with no time for music. Finally, he decided he "just wanted to play." He scraped by making about $20 an hour at first, and he once got arrested. But Frankos says the struggle is worth it: "It's the most important thing to my heart." Nowadays, he earns about $100 an hour.
Emma Ghaemmaghamy, Guitarist/singer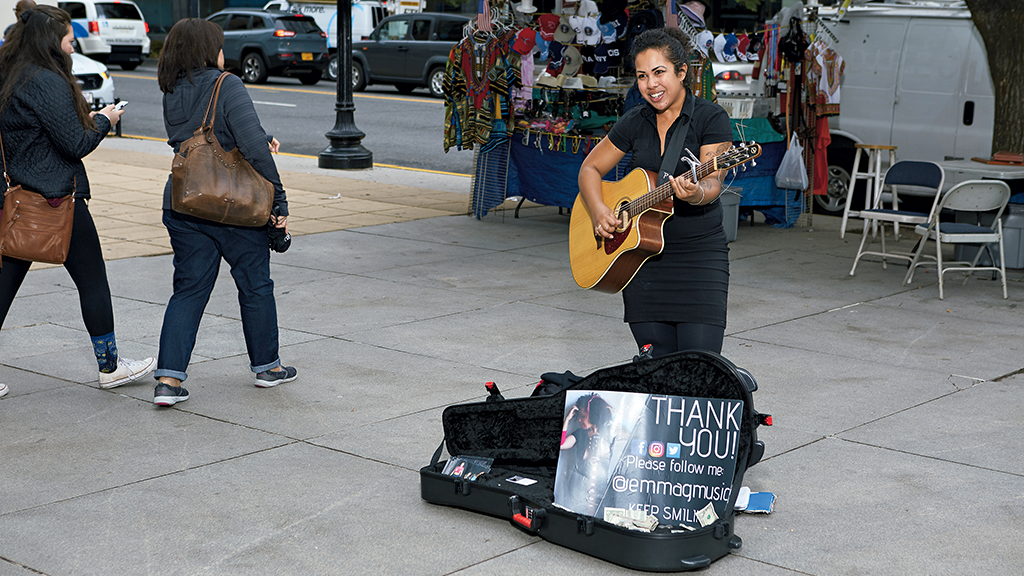 Often spotted at: Metro Center, Foggy Bottom, L' Enfant Plaza, and Farragut North stations
Originally from New Zealand, Emma G., as she calls herself, always has her business cards on hand—marketing savvy that has led to performances at the Kennedy Center's Millennium Stage and a congressman's party. Emma G.—whose grandmother was an opera singer—has performed pop and soul hits, plus songs she has written, around the world, but DC stands out: "I get hugs daily."