Sommelier Kate Chrisman knows how to shop for rosé. At Vinoteca wine bar, she's curated for a summer-long rosé garden with a rotating list of 16 pink wines by the glass, over 20 bottles, and a variety of rosé vermouths, sangrias, and cocktails. Chrisman kindly agreed to meet at Whole Foods' P Street location to finally solve the question: how do you pick the best bottles of rosé at the grocery store? 
Every Whole Foods wine section will look a little different, depending on location and region; P Street's rosé selection is robust, with a whole aisle devoted to hundreds of bottles. We asked Chrisman for general tips when rosé shopping, as well as a few specific Whole Foods recommendations—from splurges to boxed wine. Though she advocates for independent wine shops, where you might find more offbeat bottles and expert advice, there's good news for Whole Foods shoppers up front: "The selection is really nice and affordable," says Chrisman.
How do you know if a rosé is dry or fruity?
The majority of rosés at Whole Foods aren't sweet—no fruit wine or Gallo white zinfandel here!—though you'll find a range of flavors that swing from bone-dry to juicy. Though there are exceptions in every case, major rosé-producing regions boast some general characteristics. 
"Spanish rosés tend to be darker in color and more structured, but they'll still be dry. American rosés tend to be fruitier—we're looking to push that juicy fruit quality. French rosés are almost never fruity—more mineral-driven, dry, and acidic."
For those of us who gravitate towards drier wines, especially in the summer, Chrisman says a "proper Provençal" rosé is tough to beat: "It's light, very dry, super pale, minerally. It's awesomely refreshing, and they're lovely to sit and sip."
What does the color mean?
It's easy to believe that a ruby-red rosé will be richer and sweeter, while a pale bottle will be light and dry. Not so. "You cannot tell anything about how it's going to taste by looking at the color," says Chrisman.
A rosé's shade is determined by contact with grape skins—the longer the exposure, the deeper the color. In general, Chrisman says, darker rosés will have more body and structure since tannins are derived from the skin and seeds. But it doesn't mean one color will taste sweeter or dryer from another.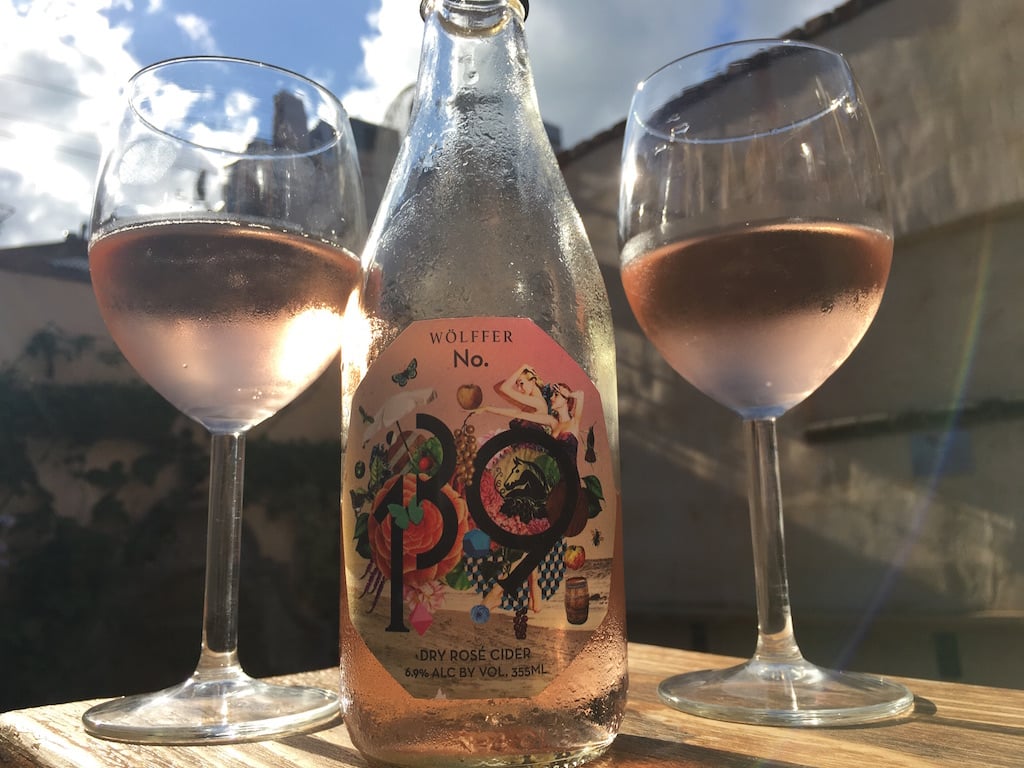 Where should you look for value?
Chrisman gravitates towards France given the country's long history of rosé production—centuries before it was the drink du jour. Though a classic Bandol bottle might run up your grocery tab, there are still French bargains to be found. A few places to look: 
– Bordeaux: "A lot of people don't think about Bordeaux and value, but they're just starting to produce more rosé since they see there's a market for it, so hooray for us!"
– The Languedoc (a.k.a. Languedoc-Roussillon): "They make awesome, very affordable and very delicious wines," says Chrisman of the coastal region west of Provence. "They use a lot of the Rhone grapes, but because they're just outside of that region, you're not going to pay those prices."
– Outside France, try Portugal: "It's a good place in general for up-and-coming wines," says Chrisman. "Their vinho verde rose is super drinkable, and you can get a really nice bottle for $10."
Should you seek out vintage rosé?
Even more good news: the best time to drink rosé is now. "For rosé, you generally want to be in the current vintage or one behind," says Chrisman. "There are some rosés that can take a bit of age—ones with more structure—but in general, get the current vintage."
A few bottles to look for: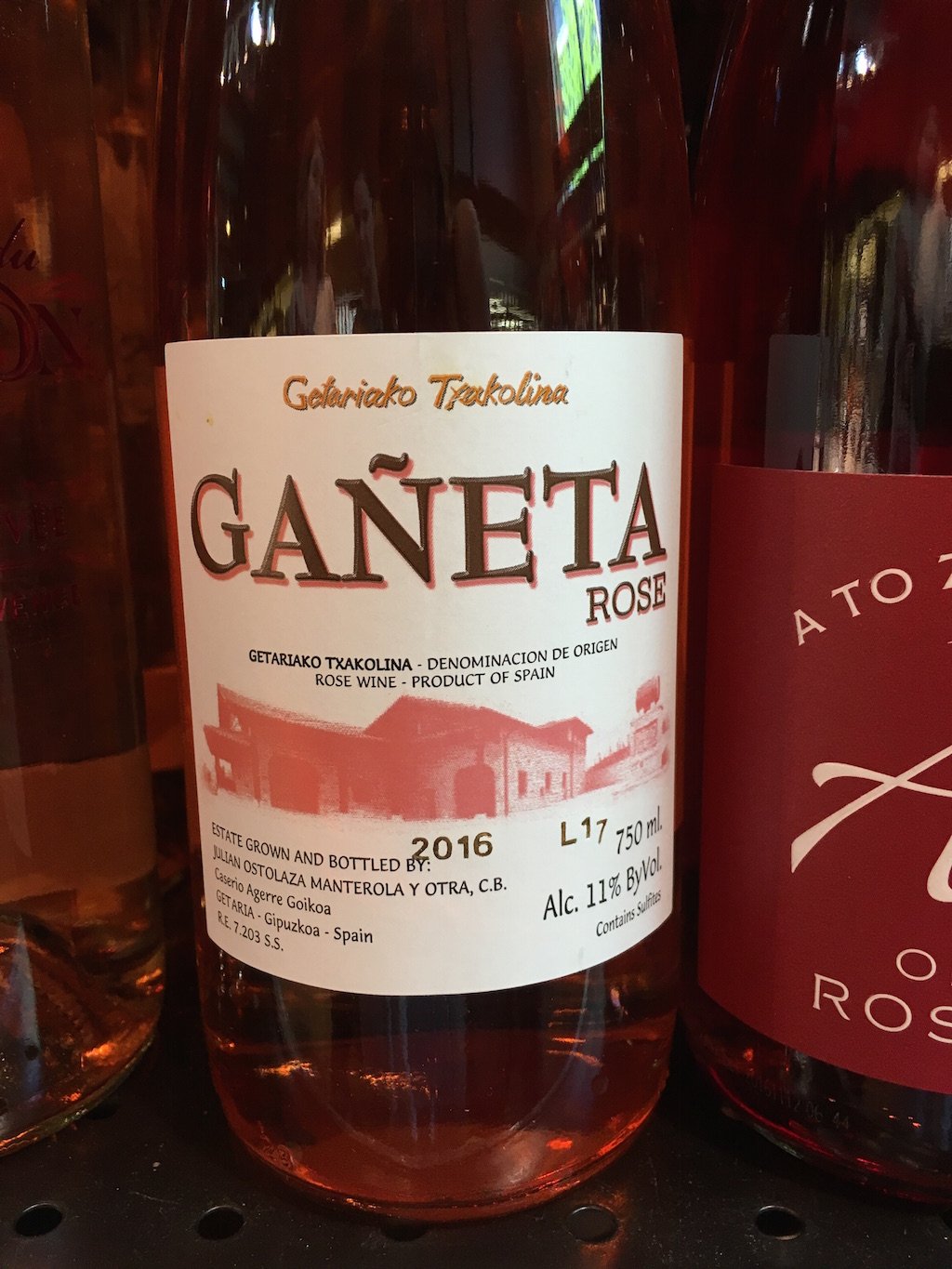 Ganeta Rose 2016 ($16.99)
"This is a rosé txakoli from the Basque Country in Northern Spain. It's bottled very young, so still has a bit of fizziness. It's very refreshing, and this one has awesome high-acid, so it's really good with food. If you have something richer, like salmon, it sort of scrubs the palate."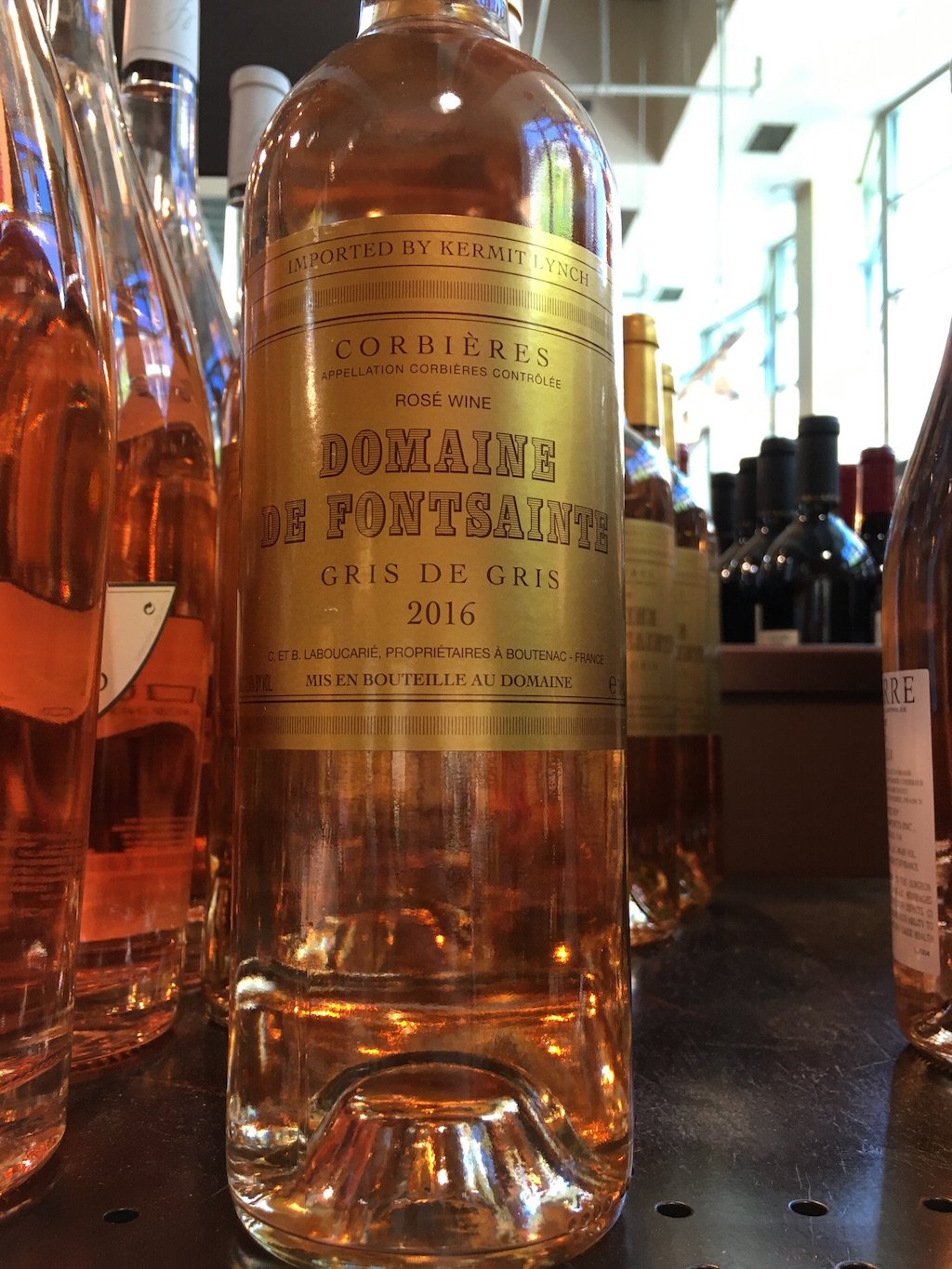 Corbieres Domaine de Fontsainte 2016 ($13.99)
"This is a great value bottle. It super duper over-delivers for the price. It's also this gorgeous, pale pink. I've worked with it for a long time and love it."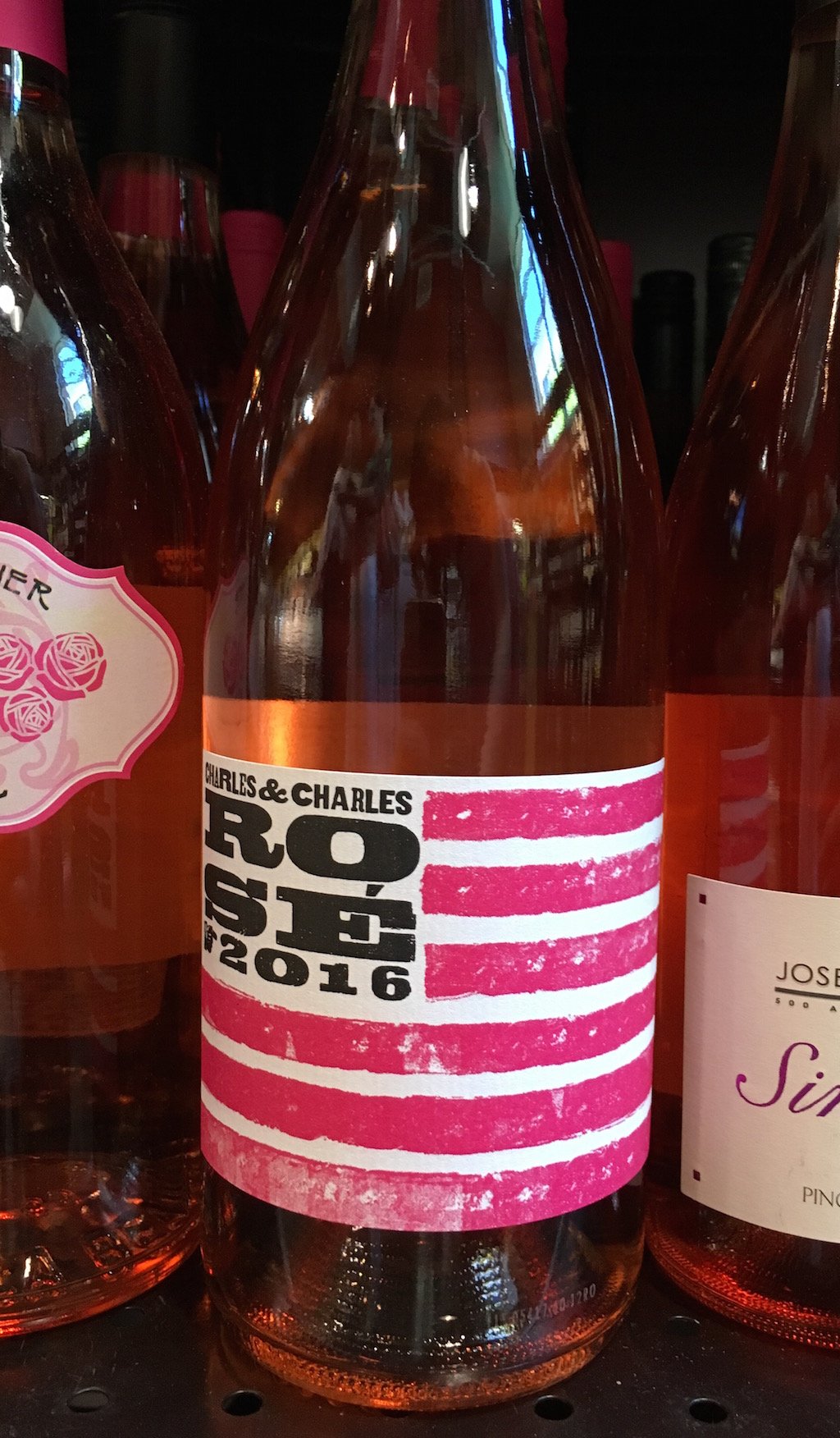 Charles & Charles Rosé 2016 ($12.99)
"Charles & Charles are always fun, they're from Washington State.  This is a porch pounder. Give me that with some chips and guac and a sunny afternoon—perfect."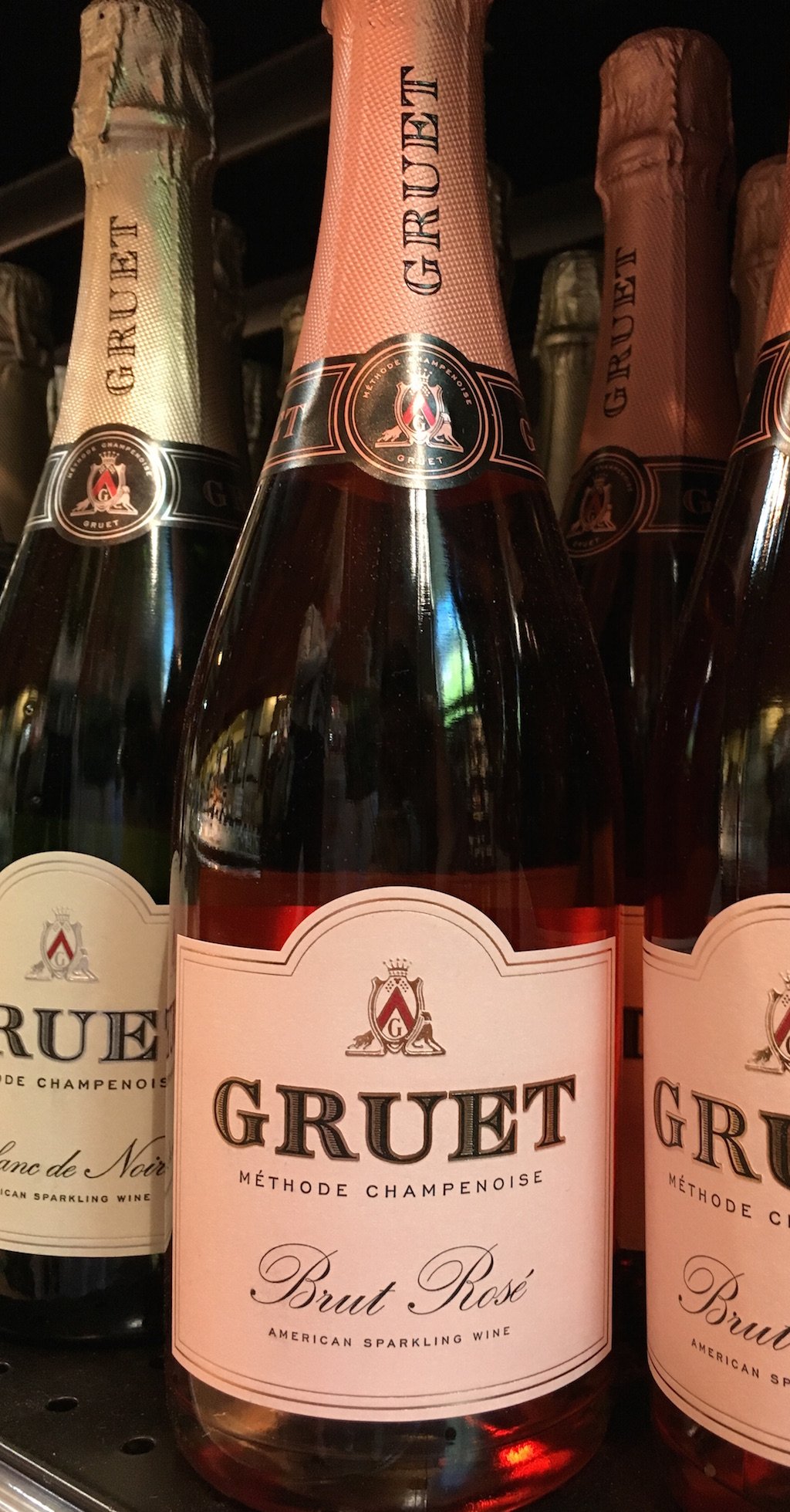 Gruet Brut Rosé ($18.99)
"I was in Albuquerque [New Mexico] a couple of weeks ago visiting their tasting room. I'm crazy about all of their wines, but who doesn't love pink bubbles? It's an aperitif style. It has really nice acidity, and gets your palate ready to start eating."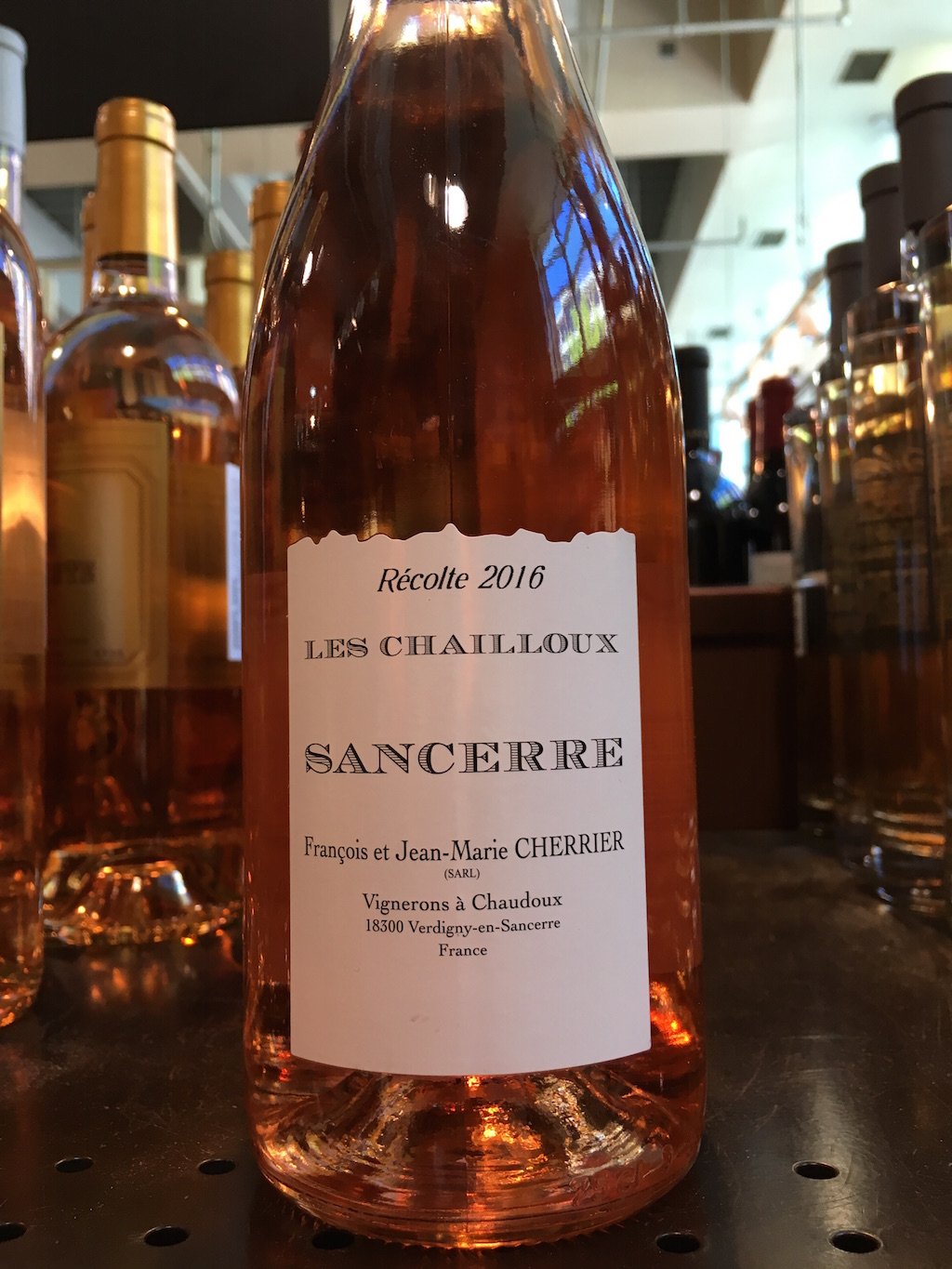 Cherrier Sancerre Rosé 2016 ($22.99)
"This stands out as a splurge. Sancerre's rosés are pinot noir-based, and there's very little pinot noir grown in Sancerre because their cash crop—for lack of a better word—is sauvignon blanc. But they are making some nice rosés, with an earthy minerality that's very pleasing and more complex."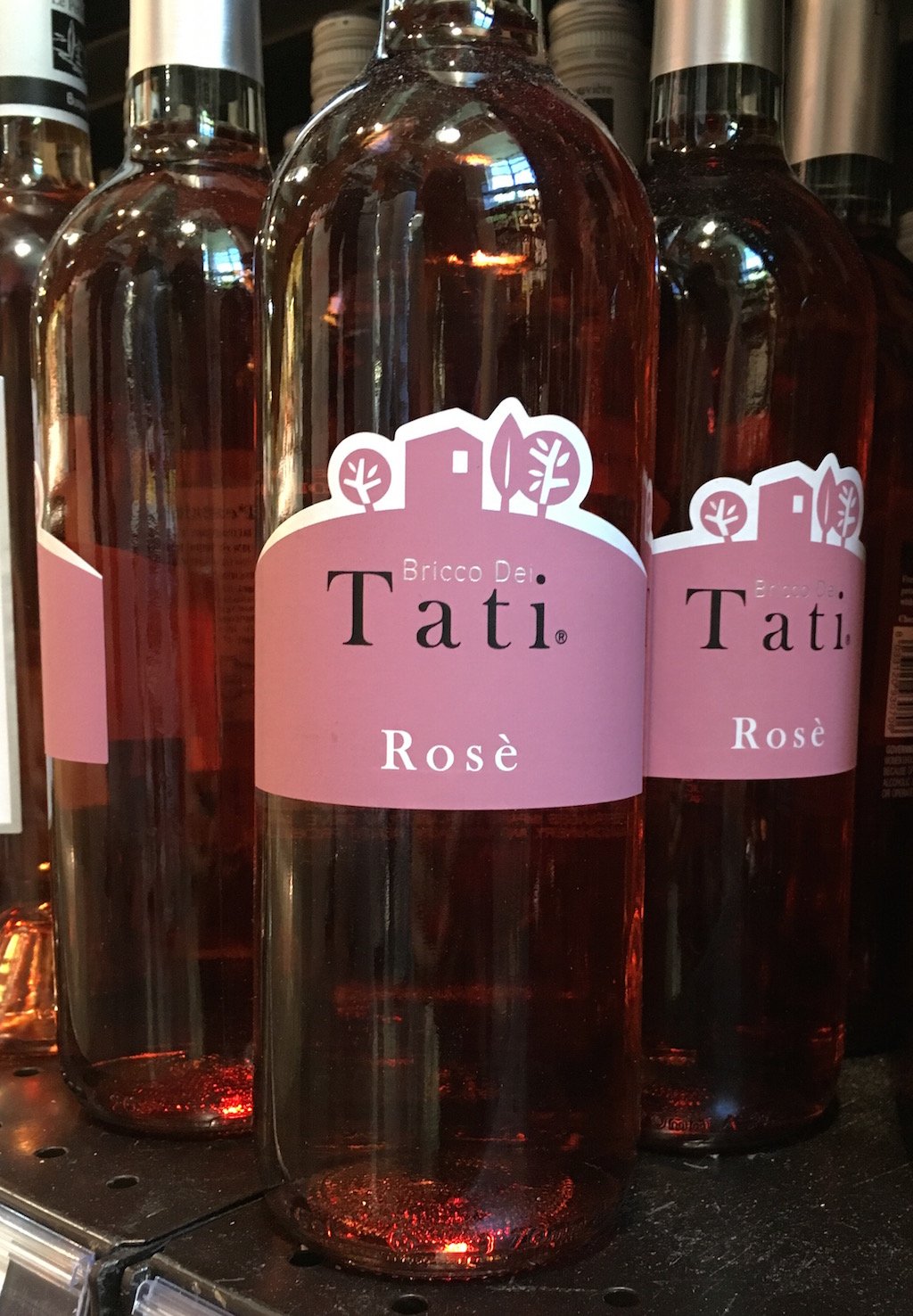 Bricco Dei Tati ($7.99)
"This would make a really nice rosé sangria. It's pretty juicy. We've poured it at Vinoteca on happy hour."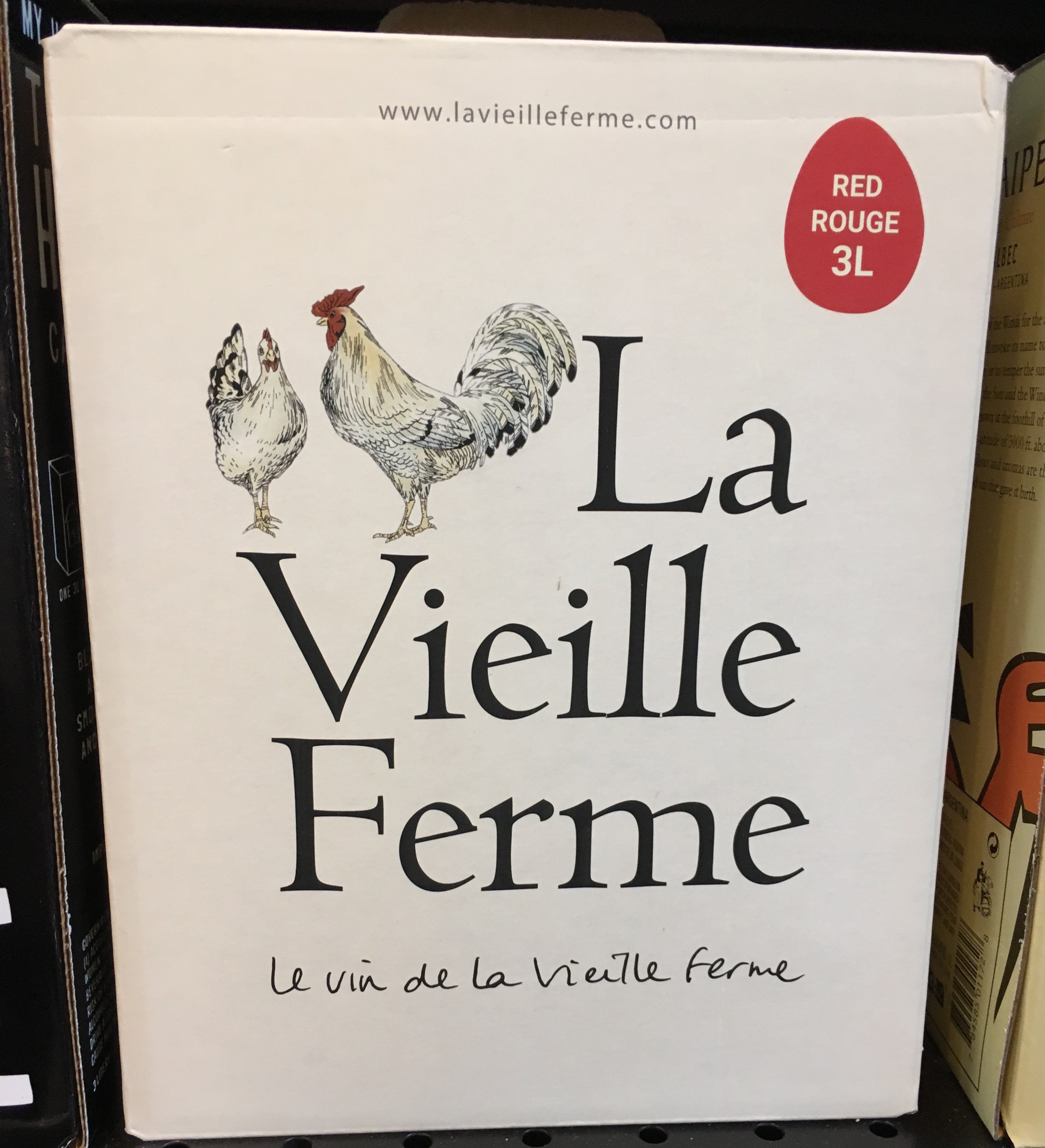 La Vielle Ferme boxed wine ($24.99 for 3 Liters)
"The Perrinn family are Rhone producers, and they're such awesome winemakers. La Vielle Ferme is their introductory, friendly-priced line.  I love a good box of wine, there's nothing wrong with it. Beaches, boats, picnics—yes please!"