A guide to the newest places to eat and drink.
The fast-casual trend has boomed in DC, but what about fast-fancy? That's a new style of service that the owners of Sushi Capitol and Sushi Ogawa will explore when their Shaw restaurant, Mirai, serves its first dinner on Sunday, July 9th.

Can Yurdagul, co-owner and son-in-law of chef Minoru Ogawa, says the restaurant will open with "quick-service omakase" on Sunday nights only to start. (The restaurant will expand its hours later in July.) The tasting—roughly 30 minutes—will feature a selection of nigiri and hand-rolls, served one piece at a time by sushi chefs behind an eight-seat counter. A quick beer, wine, or sake will also be available once Mirai receives its liquor license. 
"It's like a first date of restaurant eating," says Yurdagul. "You have a great time and move on with your day."
Speed-omakase—and labels like "speed-omakase"—is relatively new in the US, though the rapid pace is custom at many sushi bars in Japan. Sukiyabashi Jiro is famous for both Jiro Dreams of Sushi and a $300 omakase that typically lasts a scant half-hour. In New York, where the rapid-fire omakase trend is having a moment, Sushi by Bou chef David Bouhadana uses a digital timer to chart (and end) his guest's tasting.
"When I hit one of these spots up [in New York], it's really fun," says Yurdagul. "It gives me time to see friends and go other places. You don't have to short yourself for quality."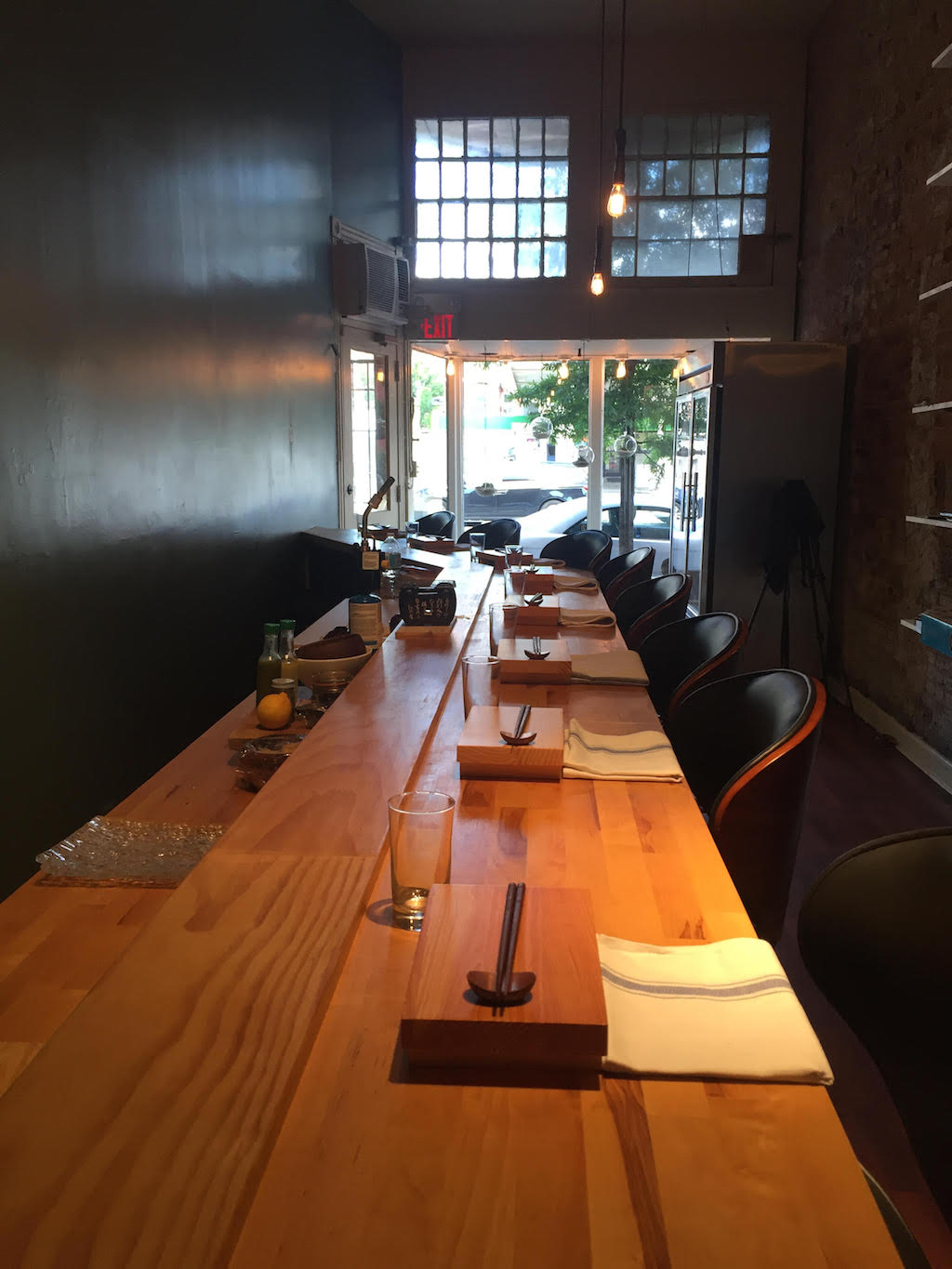 Yurdagul doesn't plan to have a stopwatch on the sushi bar, though Mirai will take reservations with roughly a 30-minute dining pace in mind. The quick timing, he says, is a natural fit for a meal of raw fish—meant to be served and consumed quickly for maximum freshness. At Sushi Capitol and Ogawa, which both specialize in omakase, he says guests often complete the sushi portion of the tasting—small cooked plates and additional requests aside—in about 40 minutes or less.
At Mirai, there will be fewer distractions. Guests may have an option of eight pieces of nigiri and a hand roll for $35, or 12 and a hand roll for $50 (the meal's size and price is still in the works). The chefs will present the seafood and create their tasting in the true nature of omakase—which loosely translates to "I trust the chef"—with leaner and seasonal cuts to begin, followed by fattier items like yellowtail or salmon belly, then sweeter bites (eel, egg omelette), and often a fatty toro hand roll to finish.
Eventually,Yurdagul and the team plan to offer an expanded omakase tasting multiple nights a week that will include cooked dishes (and more time). The space will also open as a Japanese market during the day by late July. Yurdagul has tapped several small local businesses to operate in rotation during lunch hours, including Onolicious Poke and a Korean taco purveyor.
In the meantime, look for Sunday omakase reservations from 5 to 9 PM to go live on July 1st. Then it's ready, set, eat.
 Mirai. 1314 1/2 Ninth Street, NW