Visitors looking for the National Building Museum's newest installation won't have to ask where to find it. "Hive," the series of silver and magenta domes, takes up most of the atrium and looks something like a pipe organ constructed by honeybees.
Designed by Chicago's Studio Gang, the structure is the tallest ever to be installed in the National Building Museum, with the oculus of its highest dome topping out at 60 feet when completed.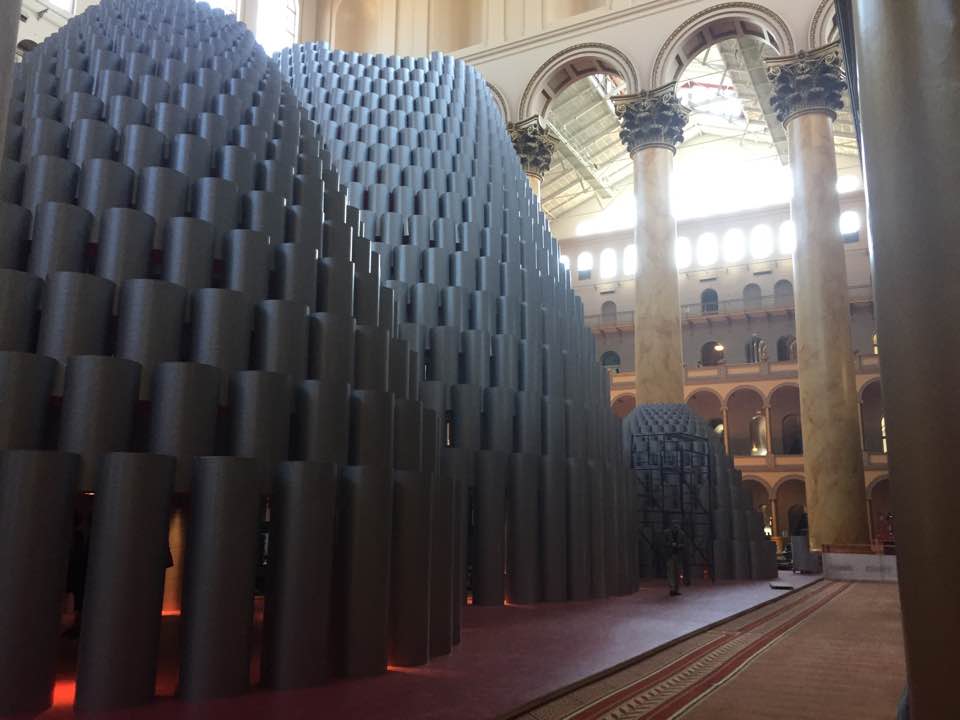 "When you see the finished piece…it only took two weeks to construct, but the design time before that is probably six months of design work," the exhibit's designer, Jeanne Gang, says. "It hadn't really been done before to use the tubes in this way structurally or with the slotted connection. So we literally had to go through the crushing tests to make sure it would work."
Those who enter Hive will find different experiences under each dome. The two smaller domes offer acoustic experiences, with a series of chimes made from household and building materials in one and a tubulum—a percussion instrument made from tubes—in the other. The center dome will act as a gathering place that Gang hopes encourages people to speak to one another and establish a spontaneous, if temporary, community in the museum's sprawling exhibition hall.
'The thing that we noticed is it's very hard to hear each other, Gang says. "It feels like you're out in the middle of a big field, an expansive space, because there's nothing for the sound to reflect off of. We wanted to create spaces that would encourage people to interact within the atrium where the acoustic properties would be noticeably different."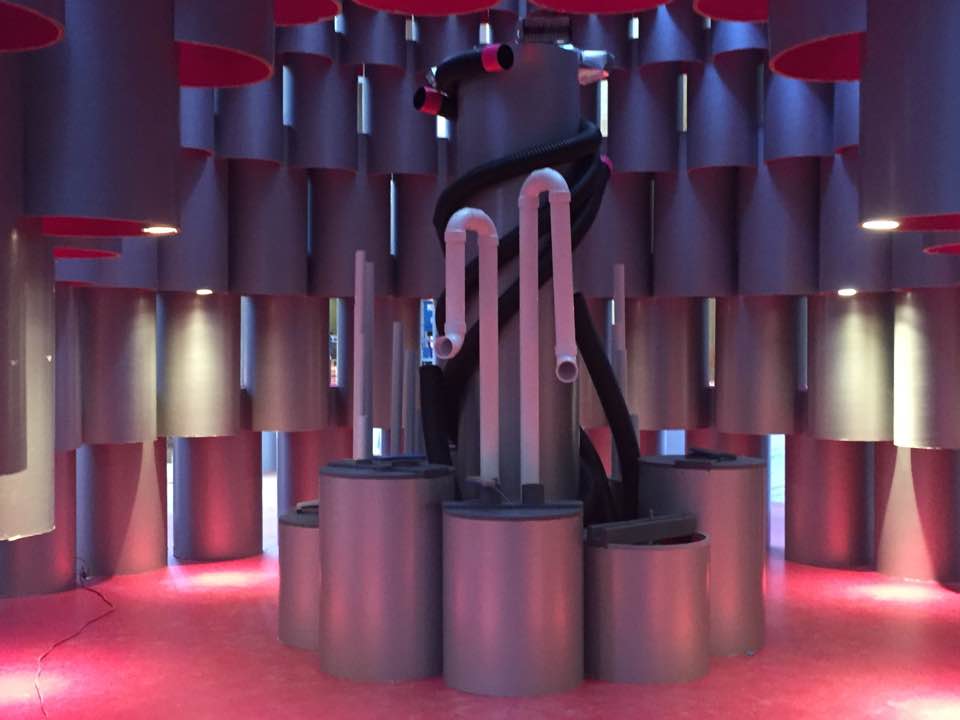 "Hive" is 2017's addition to the National Building Museum's Summer Block Party series, which blends museum installations with community events and educational programming throughout the summer. The exhibit will feature concerts, lectures, drum circles, yoga classes, and dance parties through early September. Its evening and weekend events will also feature food and drinks from a Hill Country Barbecue Market pop-up.
Hive at the National Building Museum, July 4-Sept. 4, $10-16, nbm.org