Remember Discovery Zone, the now-shuttered chain of indoor playgrounds? Think of the recently opened Badlands in Rockville as its much cooler, totally badass cousin.
The epic 30,000-square-foot outdoors-inspired space accommodates approximately 500 visitors simultaneously and features pretty much everything your little one could ever want. There's a mixture of active play options and more focused activities to cater to a broad spectrum of energy levels and interests.
A gigantic mountain juts up from the center of the room, featuring slides, multiple climbing slopes, and a pair of tunnels, all  complemented by a smaller AstroTurf-covered hillock with a short slide. An abstract birch forest boasting a waterless, stone-filled (yes, your kids can pick them up and play with them!) creek meandering through it is the unofficial toddler play area, though older kids will also enjoying creating structures and machines out of the wooden Rigamajig building kits.
The workshop allows kids to play with Lego, engineer flying devices for the wind tunnels, check in on the chameleon, use magnetic chutes to create marble slides, build miniature wooden robots, or simply drill screws into a wooden board (don't worry, an adult oversees the latter activity).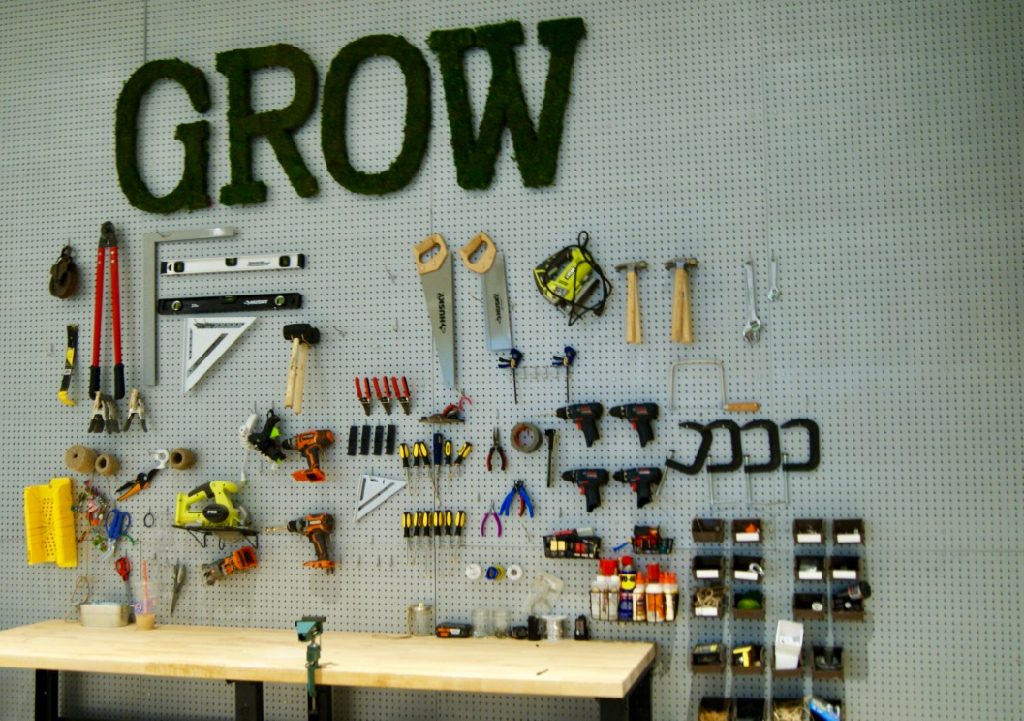 There's a rotating exhibit space, which is currently packed with plants and a few butterflies; a new shipment of the winged wonders is due soon. A screening room outfitted with high-back bean bag chairs presents entertaining, yet educating fare, such as episodes of Wild Kratts and nature documentary. And a quartet of private pavilions evoking chic log cabins are available for party rentals and separate programming.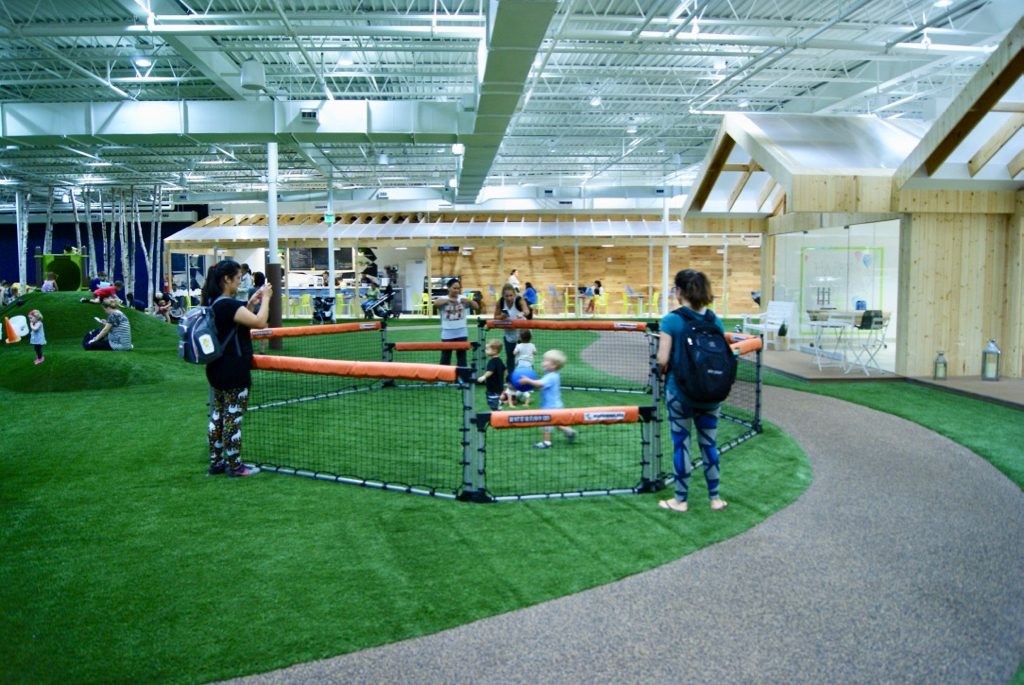 Running alongside one side of the room, a forest vibed café offers paninis, wraps, salads, pastries, coffee and kid-friendly fare – plus beer and wine for adults who need to unwind.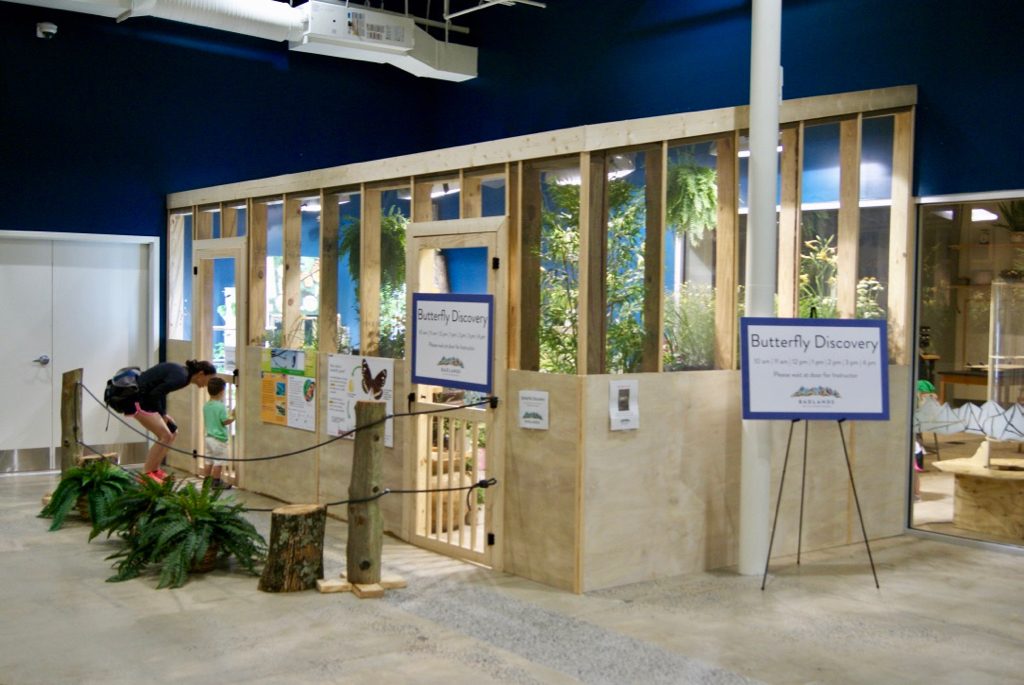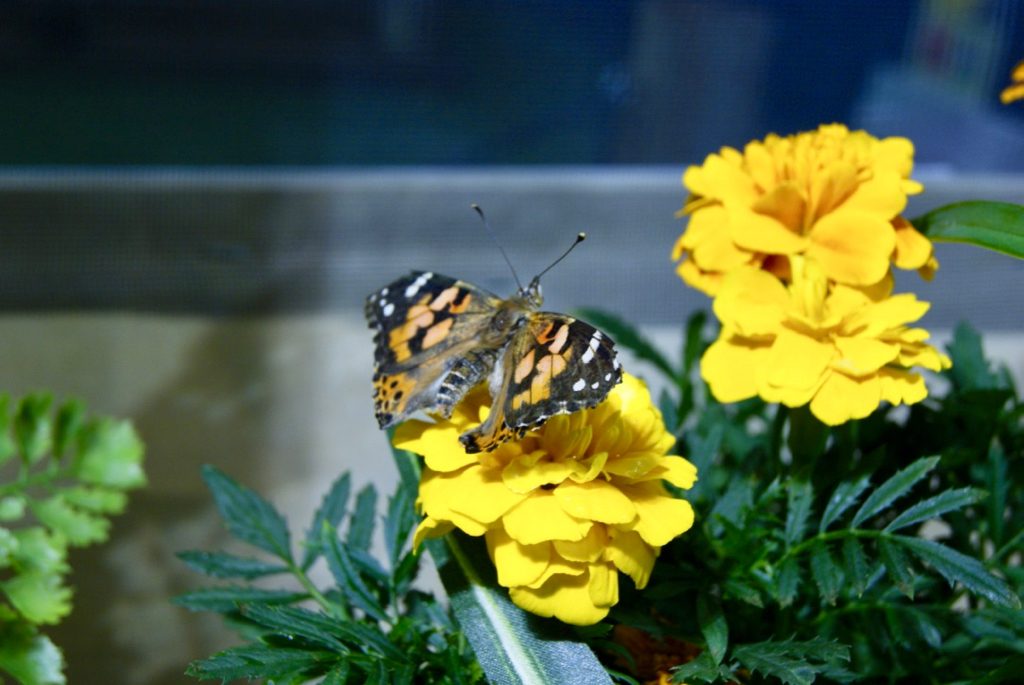 The modernist amusement park is the brainchild of mother-turned-founder-and-CEO Mikel Blair of Potomac. She and her husband have six kids between 5 and 20 years old (three of the older children work at Badlands) who were the inspiration for the enterprise. "We were always looking for new creative ways to spend time with our children," she says. "We are in awe of the museums that DC has, and we are experts at the zoos, and yet we'd leave and the kids would still have a ton of energy. They needed to run, jump, climb and move."
After thinking about the idea for nearly five years, Blair began to seriously pursue the venture early in 2016. She studied playground science, as well as how her own children and their friends used the playgrounds they visited, and worked with Streetsense to execute the design.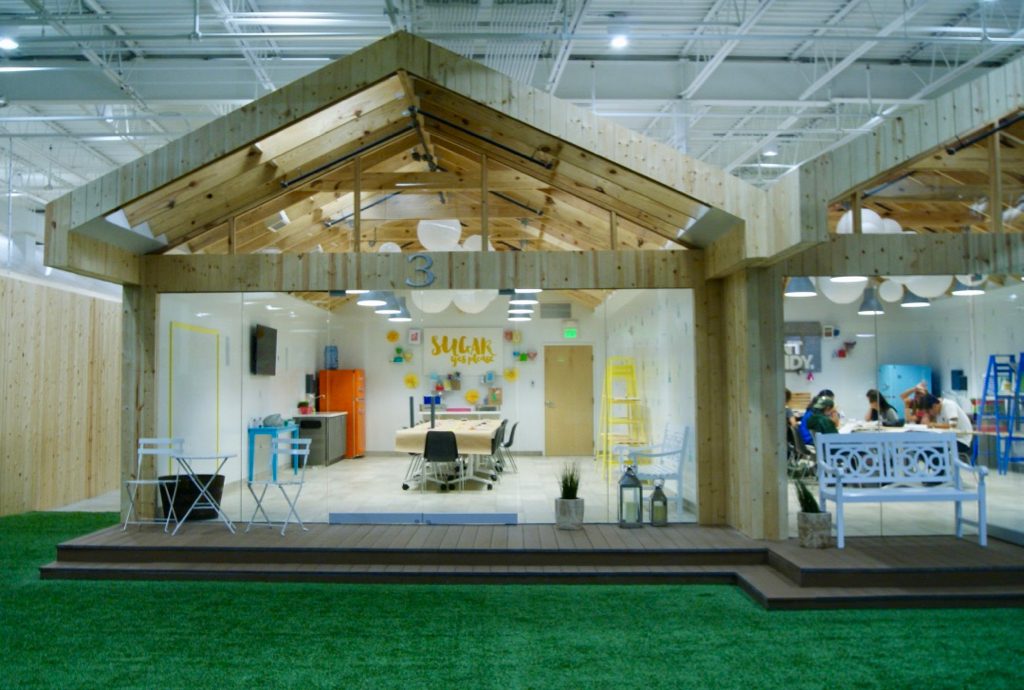 The name refers to harsh, unforgiving territory. "When explorers discovered the badlands, they said it was difficult terrain in many ways to navigate," says Blair. "I liked that as a metaphor for life and parenthood."
For a three-hour experience, children ages 3 and up are $22.50; those under the age of 3 are $12.50. Open 9 AM-6 PM Tuesday through Sunday.
Badlands, 5200 Randolph Road, Rockville; 301-605-1318.