Looking to move to DC? Check your savings account first. The personal-finance company SmartAsset released a study Tuesday that concludes the average person needs to make $103,543 a year to comfortably afford a two-bedroom apartment in Washington.
What does "comfortable" mean, though? According to SmartAsset, it means spending no more than 28 percent of one's income on rent. (That's a tougher benchmark than the Department of Housing and Urban Development's definition that household spending that's more than 30 percent on rent is "cost-burdened.") So in a city where the average two-bedroom apartment is $2,416 a month, you need to make a six-figure salary to be comfortable.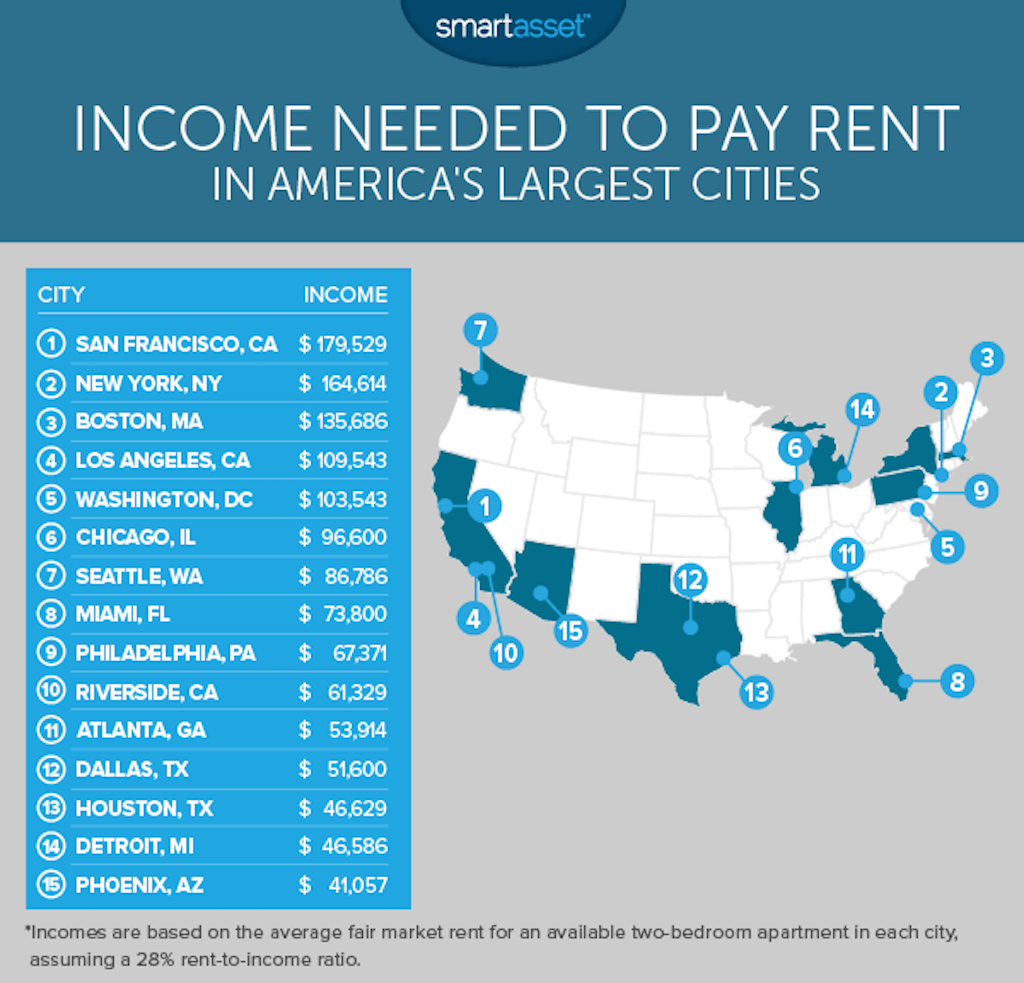 It could be worse, even if a survey last year claimed you needed to make "only" $83,104 to be comfortable. Of the five cities where you need to clear $100,000 to live up to SmartAsset's standards, Washington is the least expensive, after San Francisco, New York, Boston, and Los Angeles. And if you can deal with the 'burbs, a two-bedroom unit in Alexandria requires a mere $76,000 a year.
"This list shows that there are some big cities where the prices are surprisingly smaller than those at the top of our list," says SmartAsset's AJ Smith, who oversaw the research. She hopes the study encourages people to think more carefully about their financial future. So instead of DC, Smith suggests other major cities that are significantly cheaper. "Sometimes people are only thinking about their monthly costs, and monthly budget," she says. "It's good to think about it yearly, and make sure that where your money's going aligns with your financial goals and priorities."
Atlanta only requires $53,914.