The 14th Street corridor just got a whole lot brighter.
Some may have already noticed the paint going up around the Whitman-Walker Clinic at Elizabeth Taylor Medical Center, but Saturday marks the official unveiling of the 30,000-square-foot mural.
The interconnected murals are the creations of Peter Chang and Brandon Hill of No King's Collective. A block party Saturday at "The Lot at The Liz" will both open a summer-long art installation and series of events and celebrate the designers' 8th year in DC.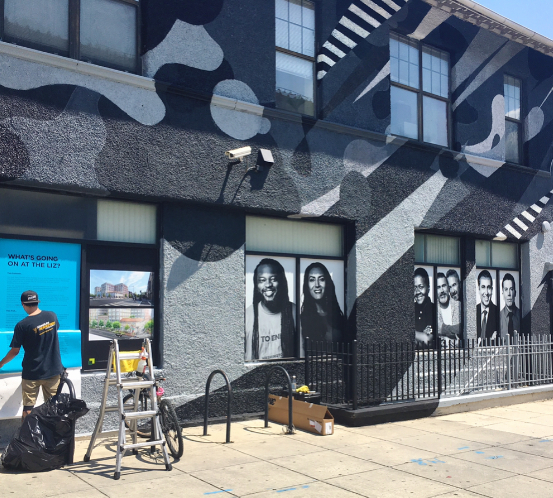 Chang and Hill met Daniel Kaplan of Fivesquares Development at an event earlier this year, where he told them he was interested in a mural to bring visibility to the Whitman-Walker Clinic ahead of its redevelopment this November. The new paint jobs are the results of the partnership between Fivesquares, Whitman-Walker and No Kings.
"[Kaplan] said he wanted a mural," Chang says. "We took it a step further and said we wanted to paint the whole building."
The clinic now features building-height letters spelling "Work It, Gurl" (a nod to NYC ball culture documentary Paris is Burning), bright swatches of blue and pink to represent the trans flag and a wall showcasing portraits of "members of the Whitman-Walker family."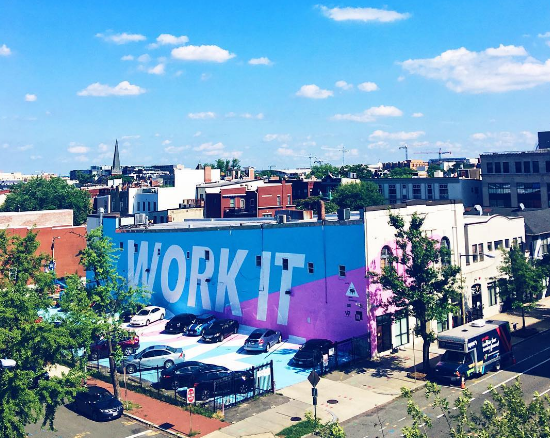 "Any time we work with a client, we tie in their history, the neighborhood, and any quirky facts or elements," Chang says. His and Hill's goal was to celebrate the clinic's history of work in the LGBTQ community in a more "subtle" way, without featuring the rainbow flaw or obvious symbols.
The murals will stay up at The Lot at The Liz throughout the summer, and the space will play host to events and "inclusive space happenings" including a jazz festival, fundraisers for local non-profits and Saturday's Block Party, among others. Visitors to the The Liz on Saturday will find more than a prime spot for their next Insta post. There will be music from DJ Fleg, Jerome Baker III and Brass Connection as well as a No Kings Collective pop-up shop featuring live-screened, limited-edition "Work It, Gurl" and "Hustle" posters and T-shirts.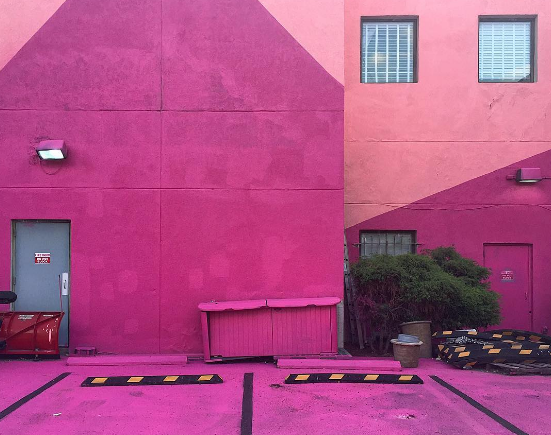 Chang says working with Fivesquares and Whitman-Walker has created an opportunity for everyone involved to benefit. The artists got complete creative control, the organizations got a free mural and the community got a new, if temporary, space to gather and enjoy summertime events.
"It's this rare situation where everybody wins," Chang says. "It's uncommon."
For those wondering exactly what went into those massive murals, the answer is about 250 gallons of paint according to Whitman-Walker Health. As for what fueled the artists themselves? "I think we ate about 200 Chipotle burritos during this process," Chang says. "We were keeping track."
No Kings Collective 8 Year Block Party, The Lot at The Liz (1701 14th Street, NW), July 15, 5-10 p.m., Free, lizlot.com