We've seen beer and yoga. We've seen Star Wars and yoga. We've seen goats and yoga.
And now, dear Internet, we have bonsais and yoga.
On four summer Saturdays in July and August, the National Bonsai Foundation is hosting a class at the National Bonsai & Penjing Museum. Located inside the U.S. National Arboretum, the National Bonsai & Penjing Museum is home to 150 of the petite plants. The class—an hour-long vinyasa session led by Yoga Alliance-registered instructor Alexa Tovsen—is followed by a tour of the bonsai museum, because we all know you want to see those babies up close.
While there may not be beer (or baby goats) involved in bonsai yoga, the setting of the class looks pretty blissful to us.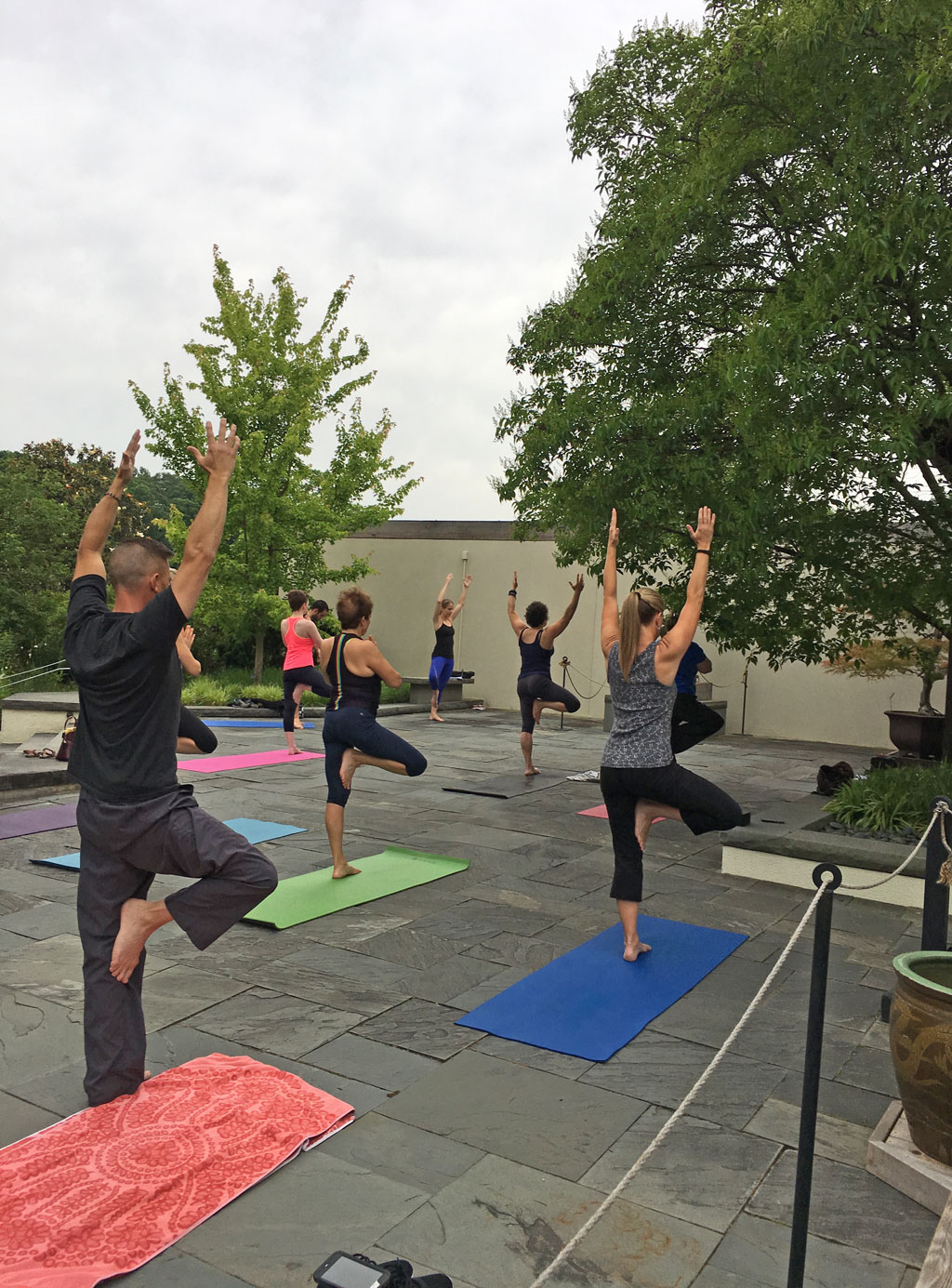 "Between work, school, families and social schedules, we often forget how therapeutic it is to spend time in nature," said Tovsen, in a press release. "These classes are a perfect opportunity to restore mental health."
The classes will be held at 8 AM on July 15 and 29 and August 12 and 26. The classes are $15, but $10 for those who have subscribed to the museum's email newsletter. Alternatively, a $50 class gets you into all four sessions. To purchase tickets, visit Eventbrite.