This comes from our 2017 Cheap Eats list, our guide to inexpensive ethnic dining in the region.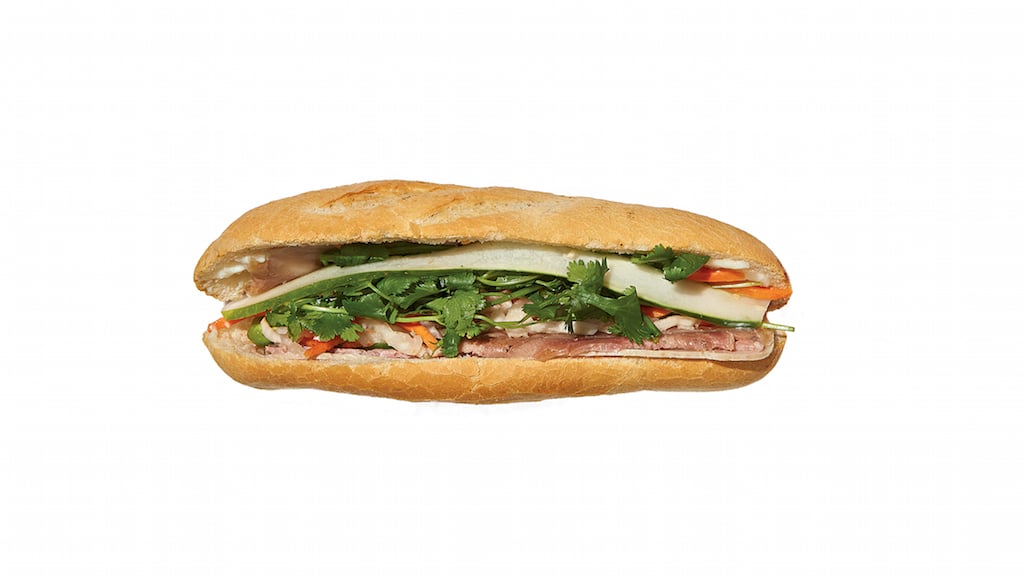 This sub comes loaded with salty slices of pork, slatherings of pâté and mayo, sweet pickled carrot and daikon, cucumber, jalapeños, and cilantro. But the crackly-yet-soft baguette steals the show. 3103 Graham Rd., Falls Church; 703-205-9300.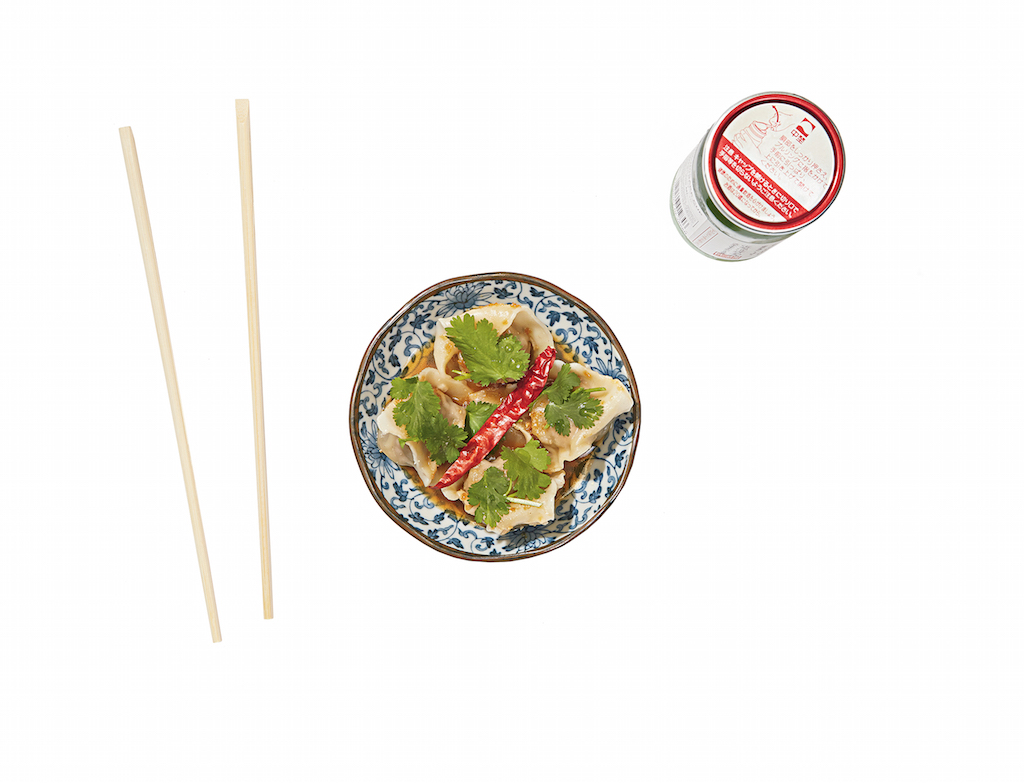 The fried chicken gets all the Instagram love at this poultry-obsessed ramen shop. Even better are these boiled dumplings filled with chicken thighs and hearts doused in butter, soy, and Szechuan pepper. 501 G St., NW; 202-733-2612.
What happens when you have a Bangkok native who worked in the kitchen of an Italian restaurant on a Disney cruise? You get this spaghetti with fermented sausage, shrimp paste, and chili paste mixed into the Bolognese. 20413 Exchange St., Ashburn; 703-858-1980.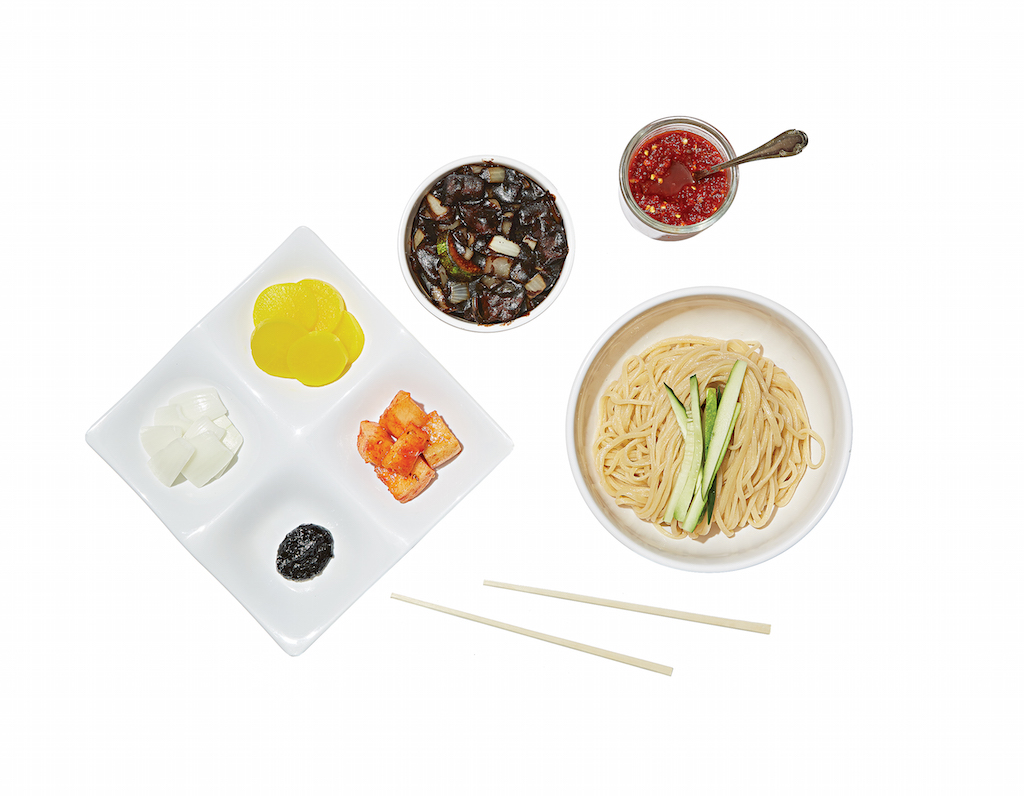 What's that loud thump, thump, thump coming from the kitchen? Just the beating of dough for these noodles, accompanied by dark-as-ink black-bean sauce with pork and onions. 5013 Garrett Ave., Beltsville; 301-931-7878.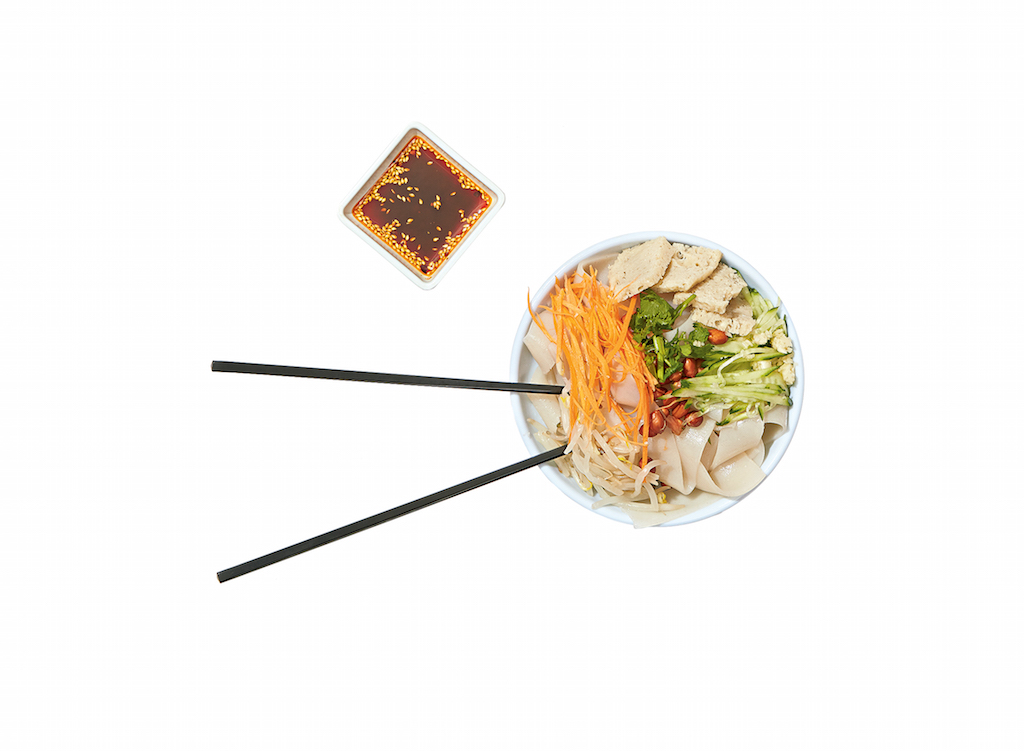 Rarely is a noodle bowl so refreshing as this chilled tangle of house-made liangpi—wide, chewy strands—tossed with cucumbers, peanuts, sprouts, and garlic-laced chili oil. 7313 Baltimore Ave., College Park; 240-714-4473.
6. Bint Al-Sahn at Saba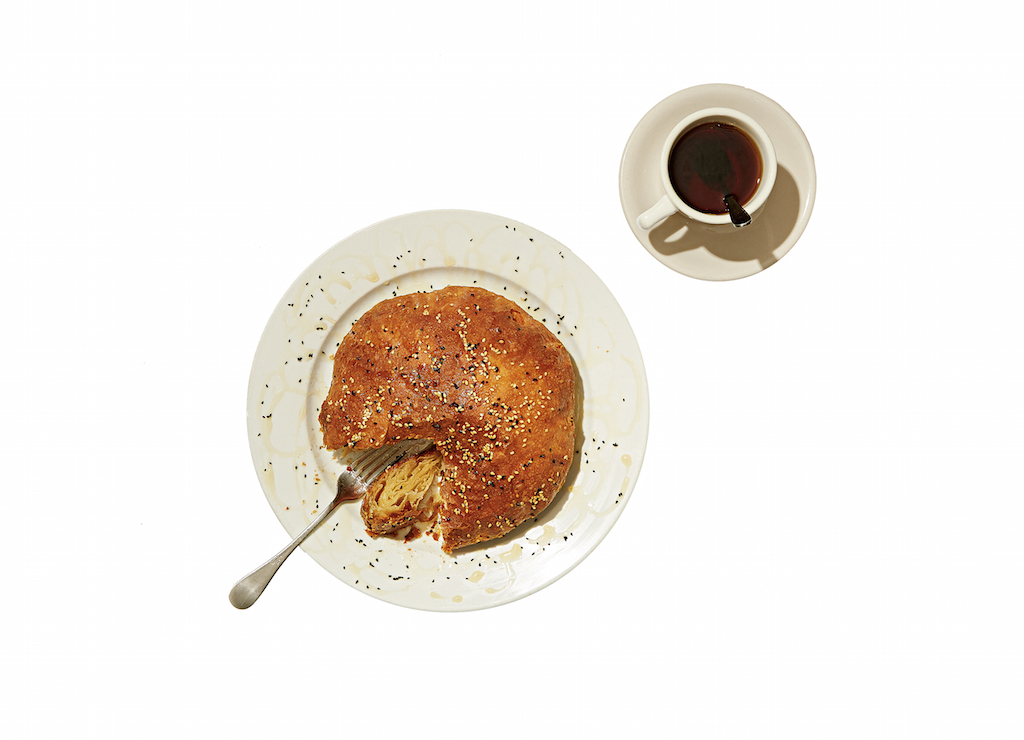 Soft layers of dough form this round Yemeni pastry, drizzled with honey and topped with nigella and sesame seeds. It can be supersized to feed as many as 20. 3900 Pickett Rd., Fairfax; 703-425-1130.
7. Naan Pizza at Spice 6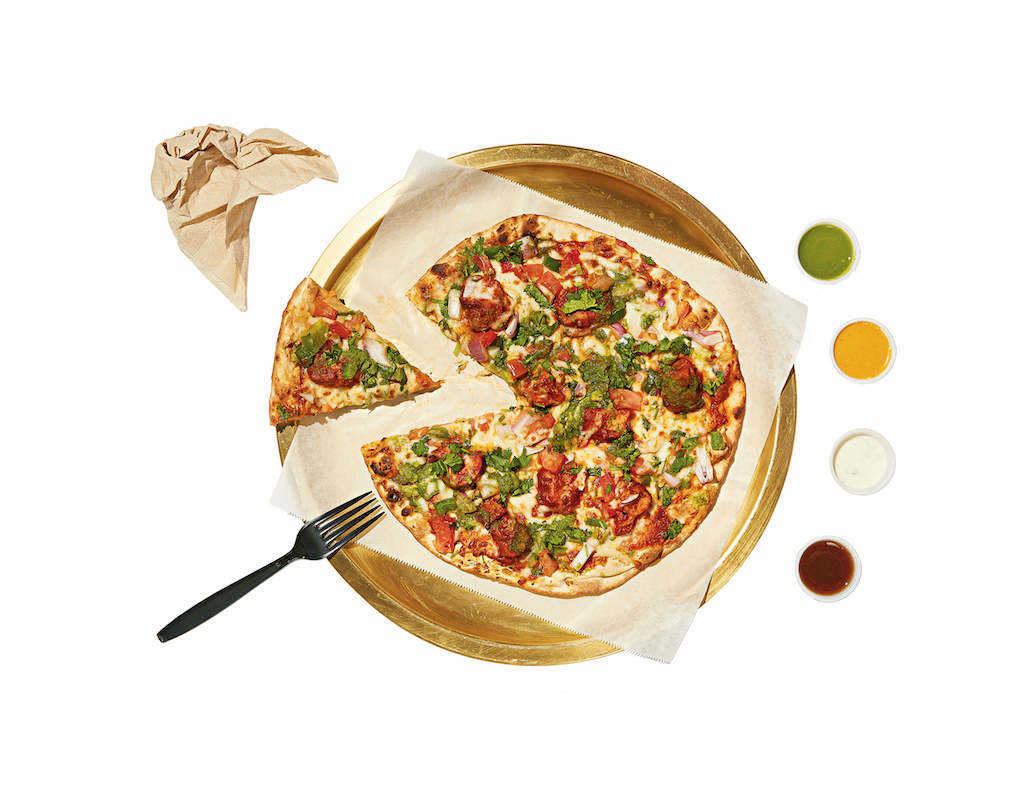 The star at this DIY Indian joint is garlic flatbread swathed in tikka masala sauce, then topped with spiced chicken, onions, peppers, tomatoes, cilantro, herb chutney, and melty cheese. 5501 Baltimore Ave., Hyattsville; 301-209-0080.
8. Shrimp spris at Enjera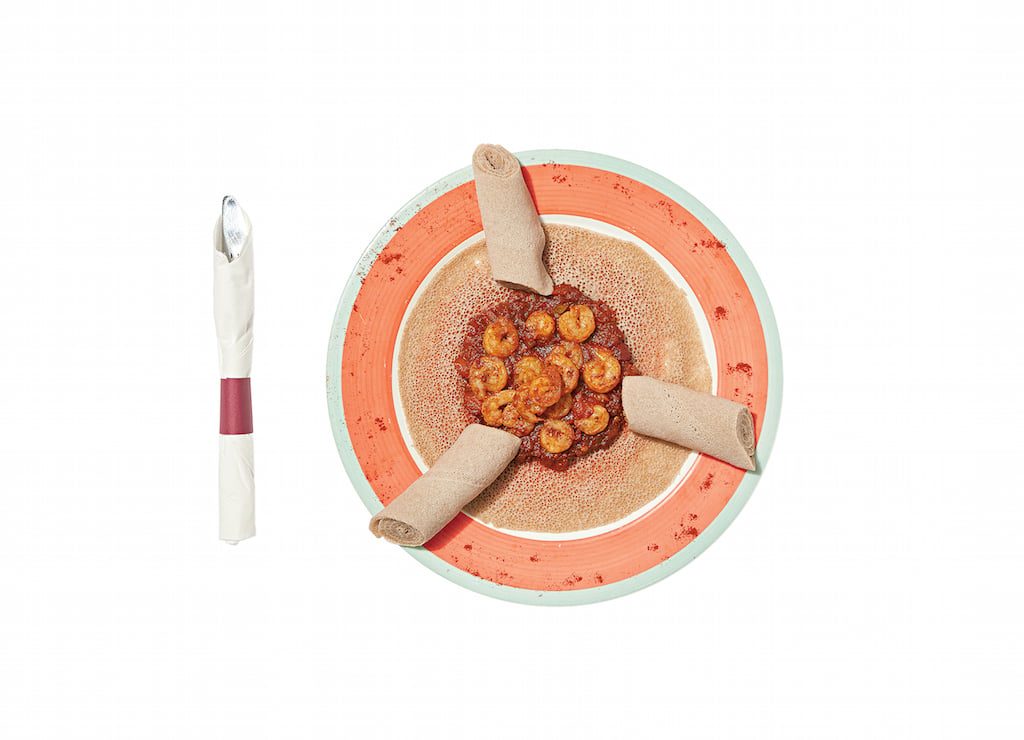 Little-seen dishes fill the menu of this Ethio-Eritrean restaurant. Case in point: this entrée of sweet shrimp in tomato sauce with awaze, jalapeños, and onions. 549 23rd St., Arlington; 703-271-6040.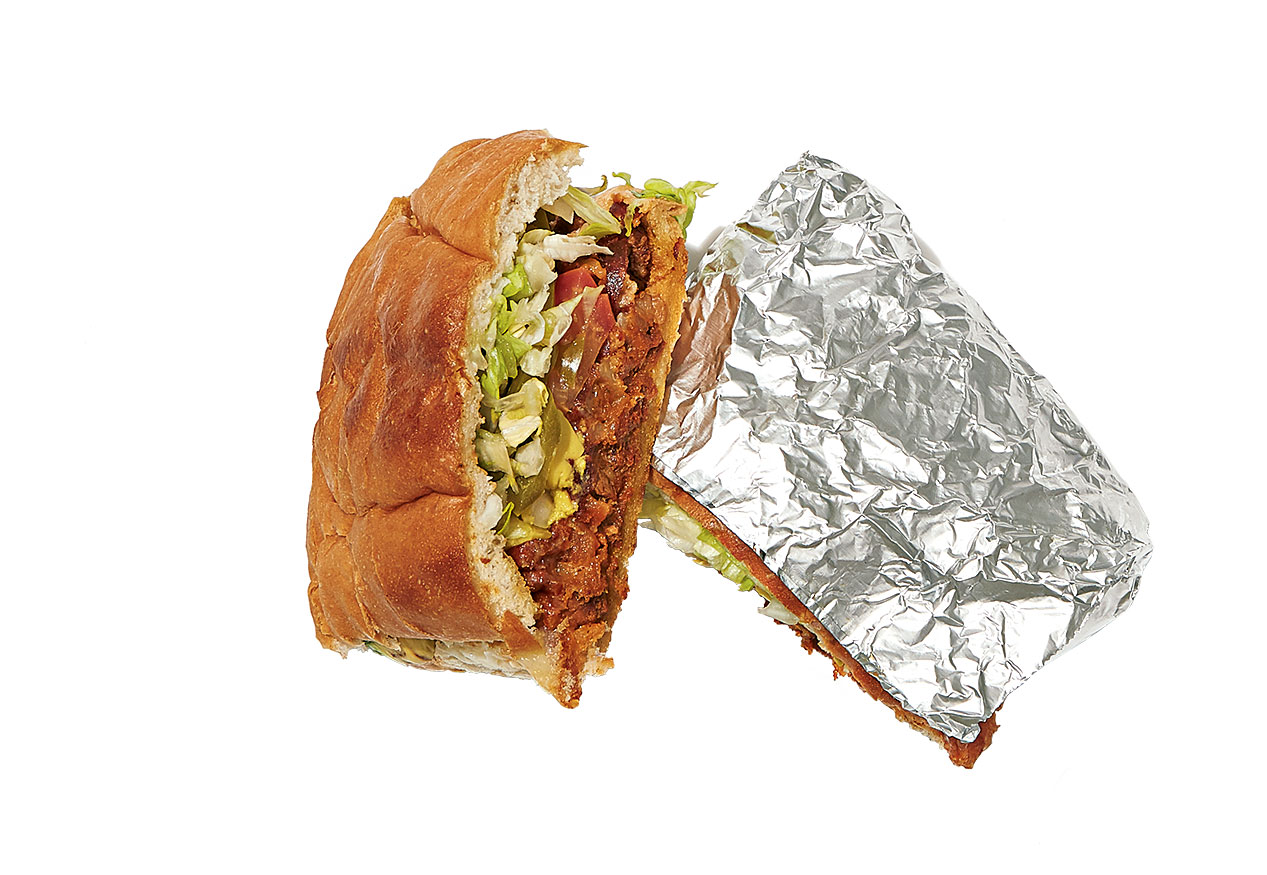 Hunks of spit-roasted pork arrive in many vehicles here (tacos, sopes). Take advantage of the adjoining bakery and opt for a fresh-baked roll heaped with black beans, cheese, crunchy lettuce, and marinated meat. 85 N. Glebe Rd., Arlington; 703-528-2789.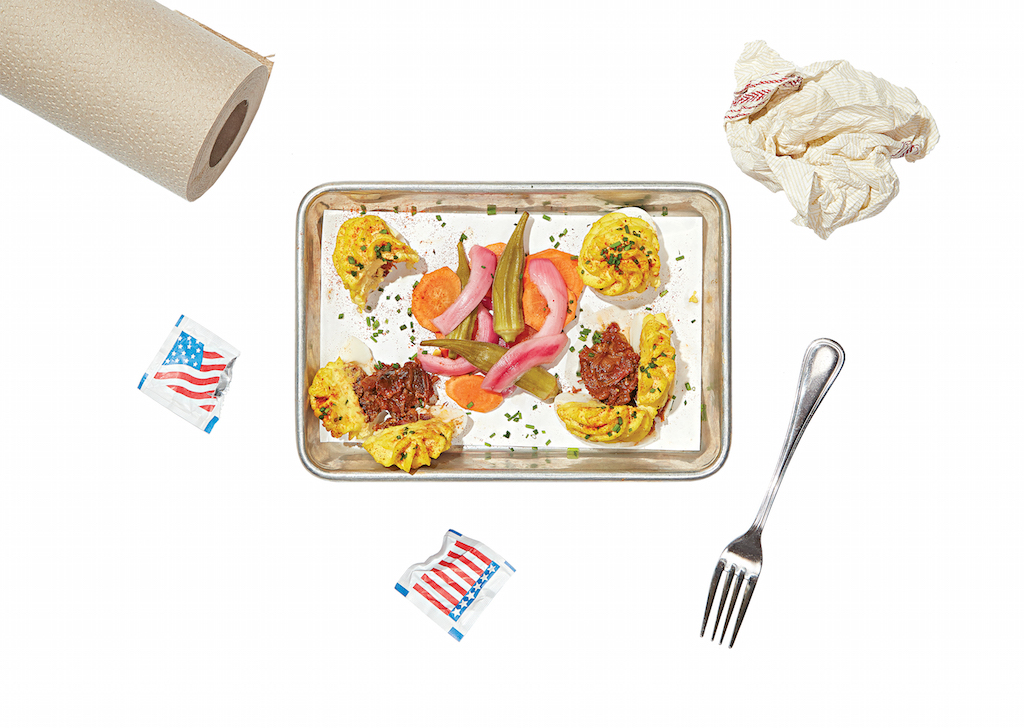 These creamy, spiced eggs would be a hit on their own, but inside is a little surprise: tangy shreds of pulled rib meat. 220 N. Lee St., Alexandria; 703-535-3340.
This article appears in the July 2017 issue of Washingtonian.