During the summertime in DC, you don't have to exercise to break a sweat—just step outside. But for those who hate DC's hot, humid weather, there are a few pool and water workouts that can help keep you cool. Below, find classes where you can burn some calories, splash around, and work on your tan—what more could you want?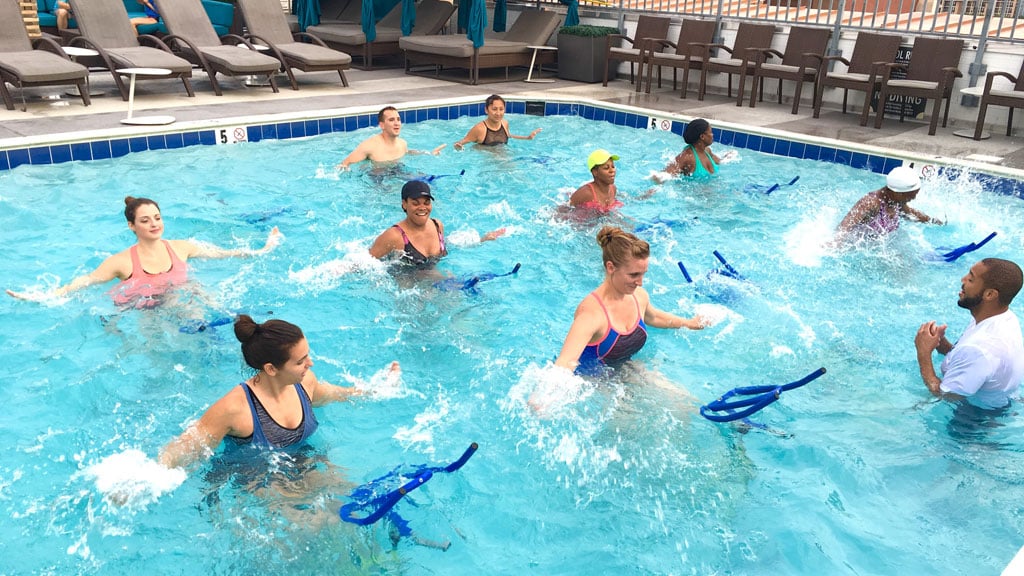 Hosted on the rooftop pool at the Embassy Row Hotel, this 45-minute underwater cycling class just added weekend classes so you aren't restricted to after-work hours. The stationary bikes use the water for resistance, so the pool will not only keep you cool, but it'll rev up your legs as well. Classes are $25 for non hotel guests, and can be registered for here.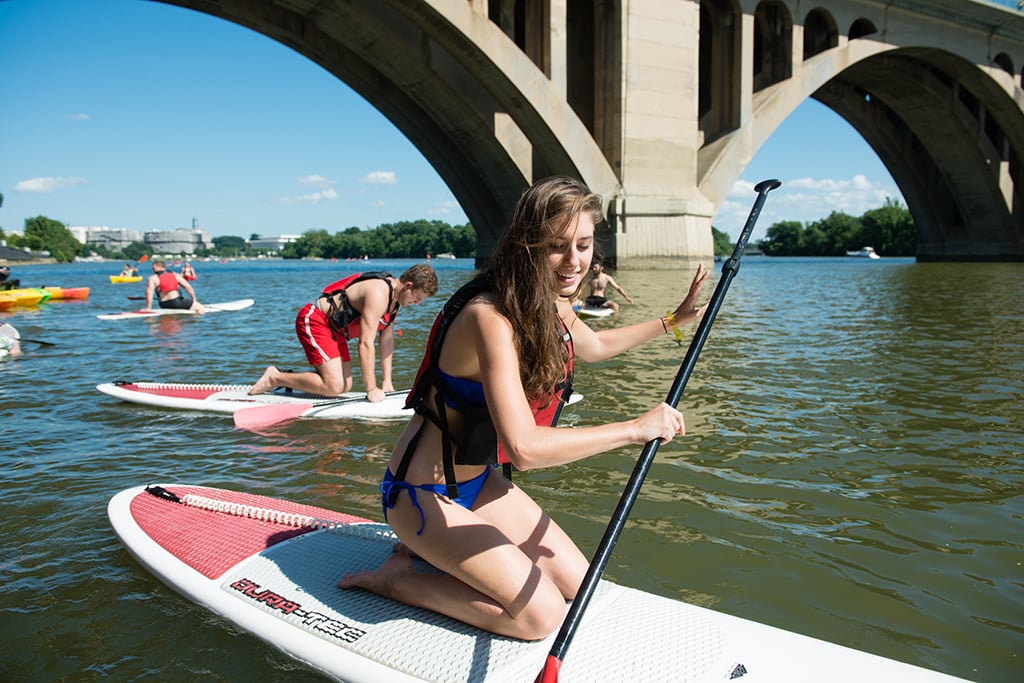 Once you've mastered the art of the stand-up paddleboard, you're ready to try this 75-minute fitness class at Key Bridge Boathouse, which incorporates bodyweight exercises and paddleboard sprints. The entire class takes place on the water, so you're within arms reach of the Potomac should you start to overheat. The $35 price includes a life jacket, board, and paddle rental for the class, which can be registered for here. Never tried a paddbleboard before? Sign up for an intro class here.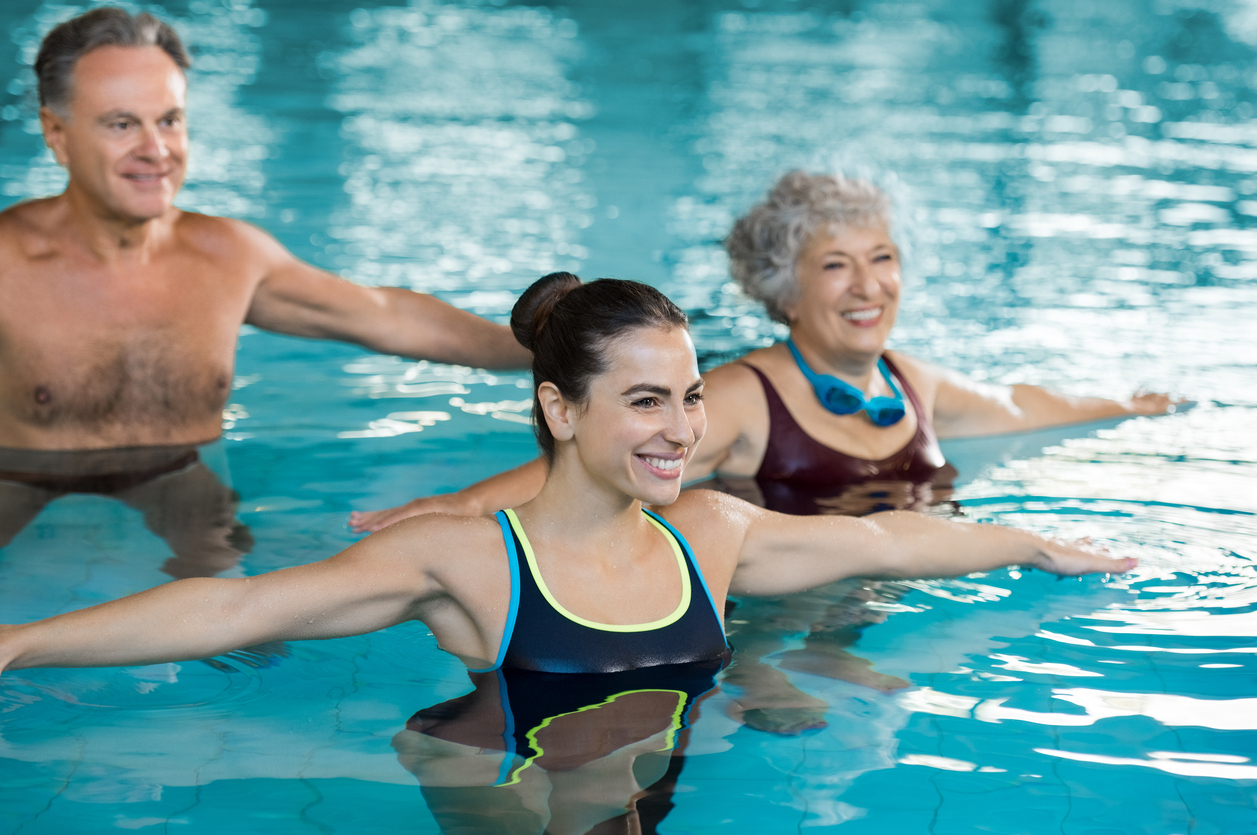 Hosted at DC's Department of Parks and Recreation pools around the city, these 45-minute to hour-long classes for "active adults" are $25 for residents, $50 for non-residents. The high-energy session will focus on your large muscle groups as it takes Zumba's dancing work out to the water. To find upcoming classes and locations, go to the Department of Parks and Recreation website.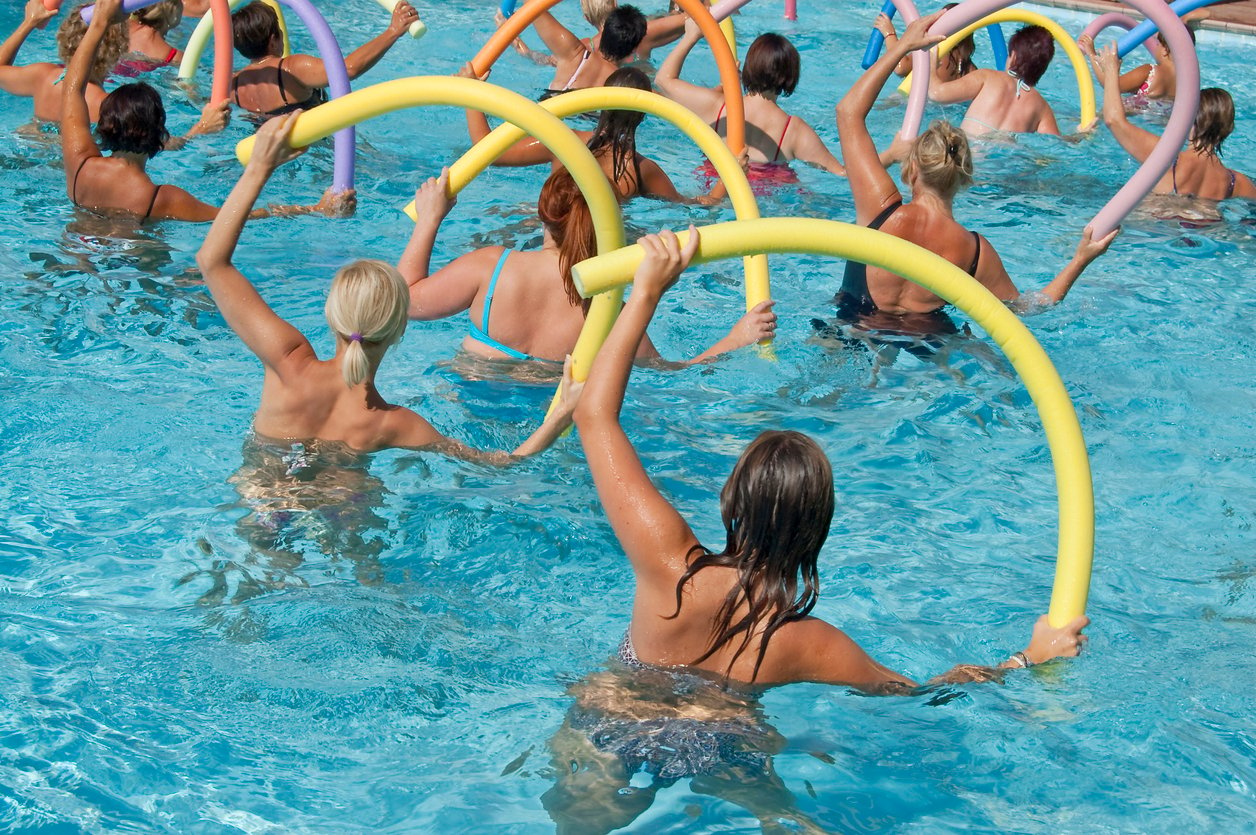 For a more classic take on water aerobics, head to Alexandria's YMCA for deep and shallow water aerobics. The classes are free for members (alternatively, you can register for a free three-day guest pass here) and use the water resistance to tone muscles and build endurance. To check out the schedule of upcoming classes, visit the YMCA website.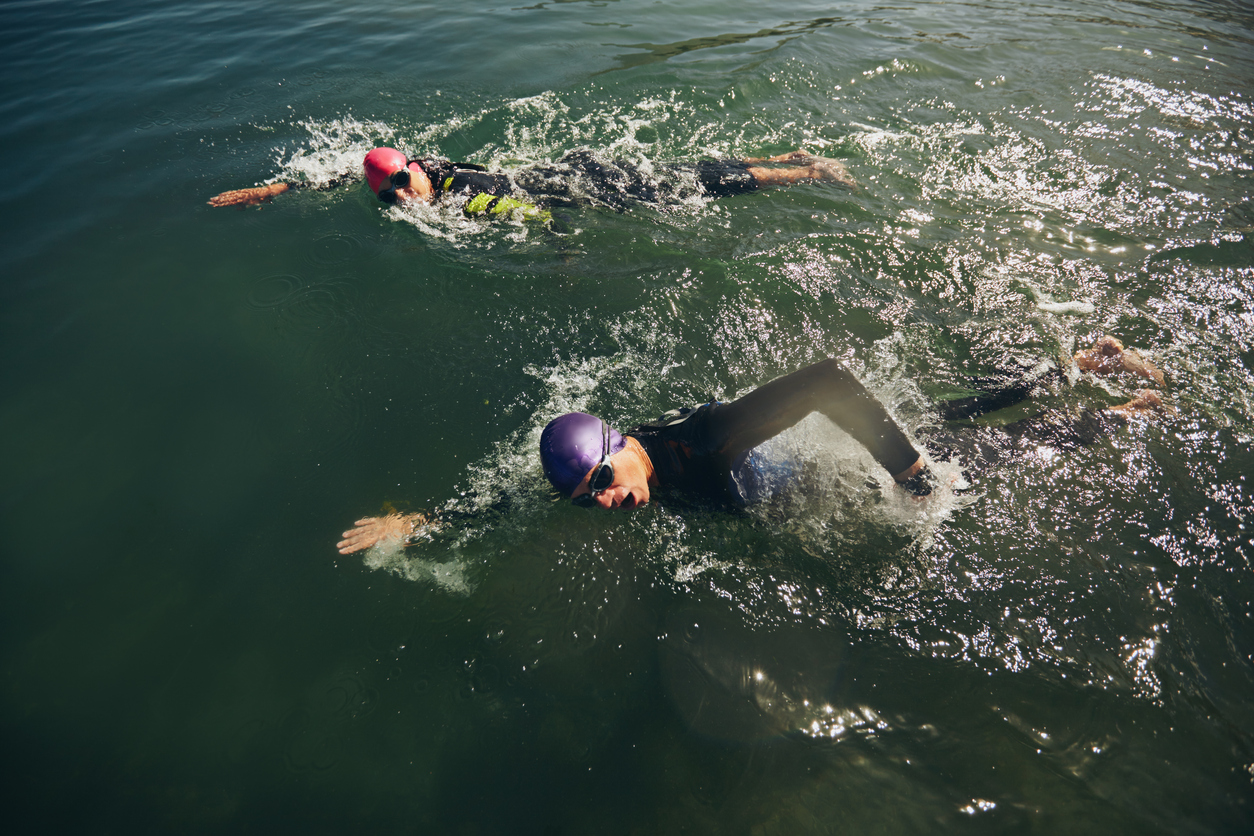 Training for a triathlon? Want a workout that's more interesting than swimming laps? Head to National Harbor for open water swimming at sunset on Wednesdays and sunrise on Sundays with WaveOne Swimming. The one-hour swim takes off from the pier in front of McLoone's Pier House, and it follows a 300 to 400-meter course. The class isn't for swimming beginners, though—attendees should be comfortable swimming 500 meters on their own before registering. The swims are $25 for those who register in advance and $30 for on-site registration. To sign up, head to WaveOne's website.