You guys, it is so hot outside. Just a short walk down the block can leave you feeling like you've jumped in a pool—only that pool is made up of your own sweat.
If working up a sweat intentionally through exercise is the last thing on your to-do list, don't worry: a underwater cycling workout is here to save the day. Hosted in the rooftop pool at The Embassy Row Hotel, Splash Cycle's "aquacycling" classes were launched in May with the plan for classes on Monday and Tuesday evenings from May through September. But if weeknights don't fit your schedule, you now have a change to try the 45-minute classes—which feature a stationary bike submerged in a pool, using the water for resistance—on weekends.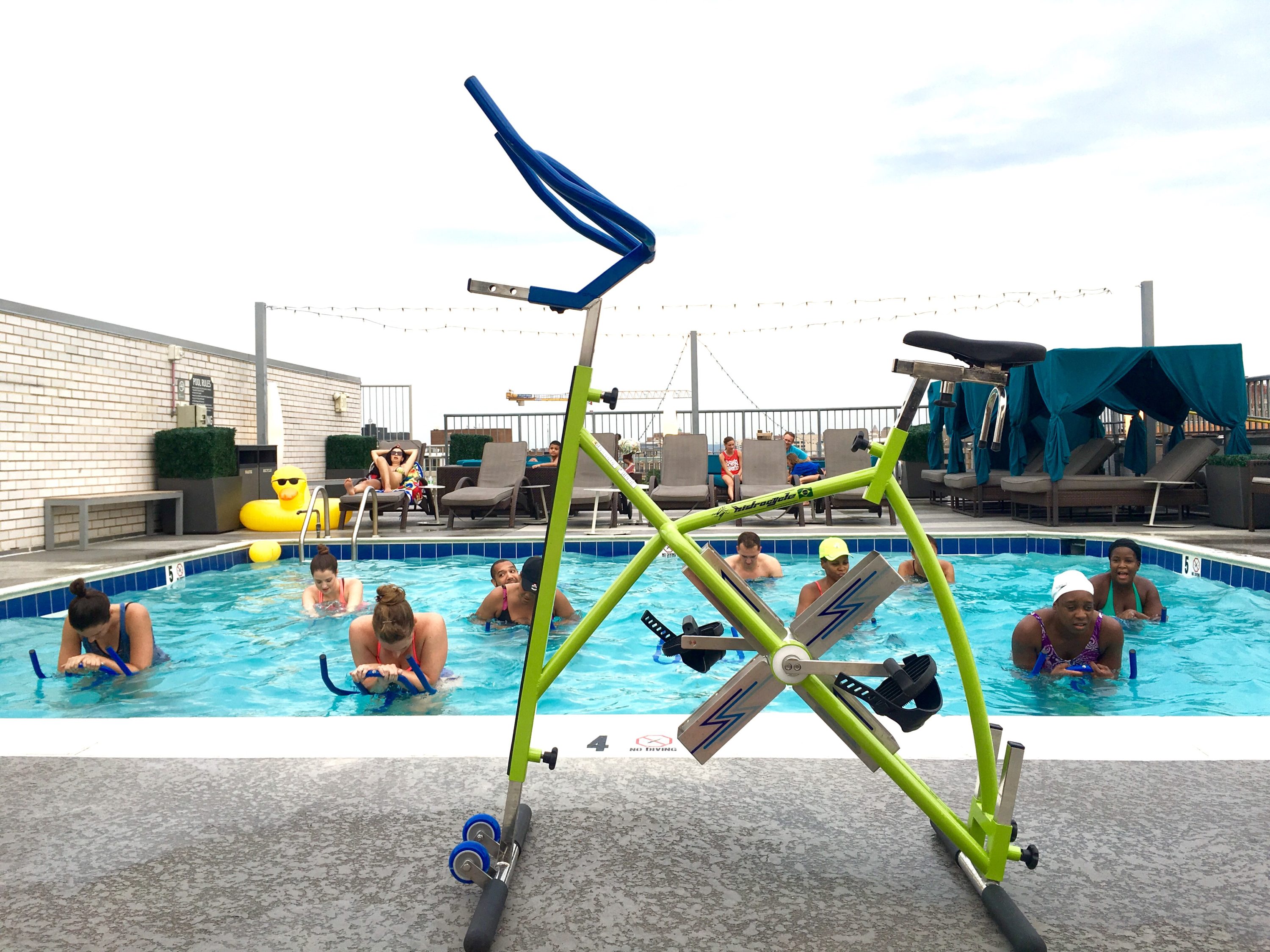 While the weeknight classes were $25 per class for non-hotel guests, the weekend classes are $30 each. The schedule for booking weekend classes on Saturdays and Sundays for the 9:30 and 10:30 AM slots are now live on Splash Cycle's website.
The hotel has also added yoga and meditation classes through Epic Yoga and Recharj, so you can start your Saturday and Sunday mornings with an 8 AM relaxing session before hopping into the pool to spin. To see a schedule of weekend wellness events at The Embassy Row Hotel, visit their website, then head to Epic Yoga and Recharj's websites to book your spot.