Washington's most prolific gin maker, New Columbia Distillers, has two new releases this summer: Aronia Gin and Old Tom Gin.
The first release is a take on a sloe gin—a popular British cordial made with sloe berries—that swaps in local aronia berries. Co-founder John Uselton says they've been thinking of doing a sloe gin riff for a while and had previously considered using paw-paws, but the fruits are too sweet. Fortunately, Distillery Lane Ciderworks in Maryland grows tart, antioxidant-rich aronia berries, which are cousins to the sloe berries.
The end result, infused with New Columbia's spring/summer gin, is not as sweet as most sloe gins. Uselton recommends it in a fizz with soda water, lemon juice, and a touch of lemon simple syrup. "I drank a bunch of them when I was on vacation," he says.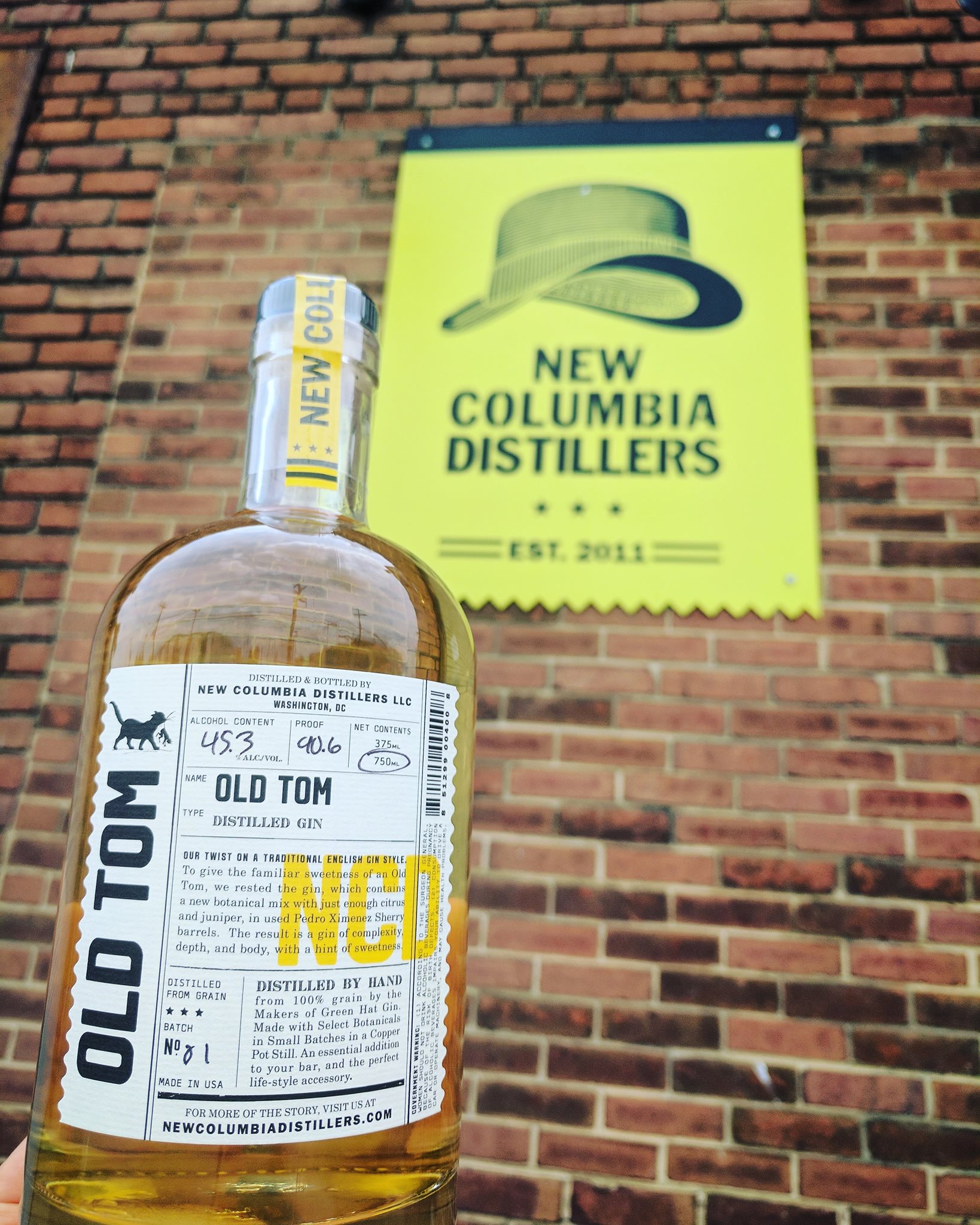 On Aug. 5, the distillery will release its Old Tom Gin, a traditional English style of gin. The botanical mix includes fennel seed, juniper, coriander, ginger, clover flower, lemon, orange, and grapefruit—plus rosemary and sage for some herbal character. Uselton says most distillers barrel-age or add sugar to sweeten their Old Tom gins, but New Columbia's golden-hued version is a middle ground. They age the gin in Pedro Ximenez dessert sherry casks, which adds some sweetness and wood barrel flavor.
Both spirits are bottled under New Columbia's small-batch, experimental label, but Uselton says he'd be shocked if they don't make them again. You'll be able to find the Aronia Gin ($25 for a half-bottle) and Old Tom Gin ($40 for 750 mL bottles) at DC retailers only and at the Ivy City distillery.