The Italian sub, laden with provolone, cold cuts such as Genoa salami and mortadella, shredded lettuce, tomato, hot peppers, and vinaigrette, is a wonderful thing—if you live in New York City or Providence or any other city with a thriving Italian-American community. In Washington, you have to work a little harder to find one. If you do, it might contain trespassers like mayo or roasted red peppers. I'll routinely drive a half hour to get my fix at the Italian Store in Arlington. It's good, but not north-of-the–Jersey Turnpike good.
With the opening of Capo Delicatessen, Italian-sub fans have an even better option. The snug takeout, a few blocks from the 9:30 Club and Howard University, nails the sandwich (which, depending on where you're from, you might call a hoagie or a grinder).
The secret isn't the Boar's Head meats—you can find those in many a grocery store or deli—but the way they're sliced, or more accurately, shaved, to order. It takes time, but these paper-thin helpings of zesty cold cuts add up to a luscious and cohesive creation. The ingredients don't slide out when you take a bite. There's no funny business when it comes to toppings, either.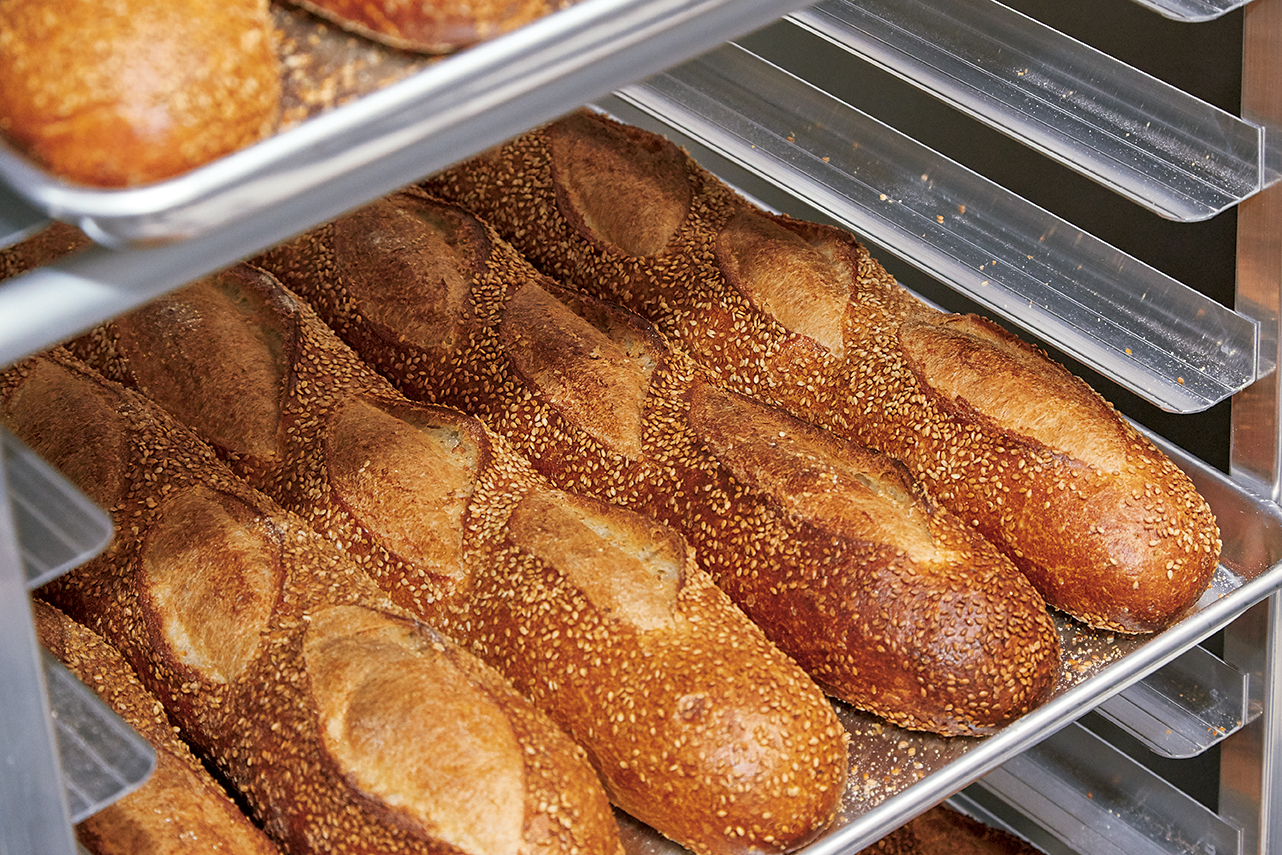 Capo—a Mafia-inspired name that might bug some Italian-Americans but that co-owner Brian Vasile says is an homage to his Southern Italian grandparents ("It's grown over the years to mean 'boss' ")—gives you a few versions of the sub to choose from. There's the simple Genoa-and-provolone ($8.95 small, $11.95 large), the Italian combo, which adds capicola ($8.95 and $11.95) and best of all, the Special, which marries soft, silky mortadella with chewier, spicier soppresatta ($8.95 and $11.95). They come on a choice of bread, but the Lyon Bakery hard roll dotted with sesame seeds is the standout.
That crusty roll is a must for the warmer sandwiches, including excellent chicken ($9.95 and $11.95) and eggplant ($8.95 and $11.95) Parms—each heavy on garlic and oregano—and a terrific sausage-and-peppers ($9.95 and $11.95). Order those on a soft roll and you'll watch it quickly disintegrate.
You can play sandwich maker yourself ($8.95 and $11.95) with all manner of meats and cheeses, but none of my own creations—whether simple ham and American or spicy chicken breast with cheddar, iceberg, and mayo—were quite as memorable as Capo's.
Glass cases are filled with decent pasta salads ($9.99 to $11.99), a salad of enormous marinated olives ($10.99 a pound), and hot cherry peppers stuffed with herbed bread crumbs ( $10.99 a pound). For dessert: slim, filled-to-order cannoli ($2 to $3) with tasty shells. But really, the reason to come is to order the kind of sando Tony Soprano would.
A sign by the counter warns: you can't hurry love & you can't hurry a great sandwich. Fifteen minutes in a cramped deli? An easy price to pay for Italian-sub greatness.
---
Capo Delicatessen
715 Florida Ave., NW; 202-827-8012
Open daily for lunch and dinner (Friday and Saturday to 4 am).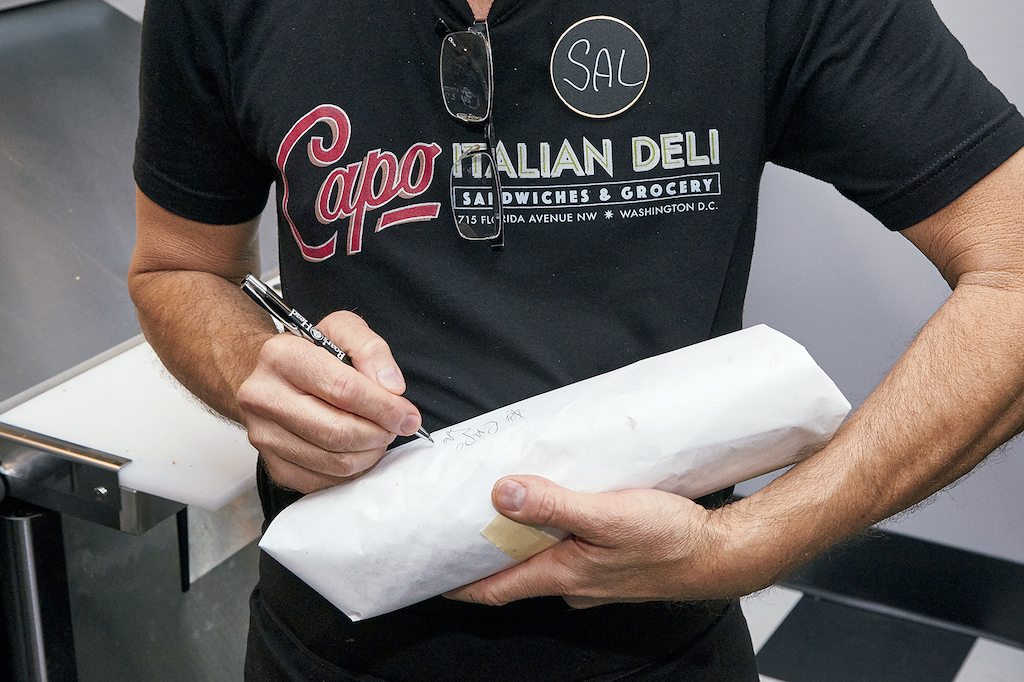 This article appears in the August 2017 issue of Washingtonian.