Money to burn? The area's newest casino is also the glitziest. But the table-game minimums on weekends are unconscionably high, sometimes $100 a roll. The parking garage is hard to maneuver in, and some patrons complain that the casino floor—with 3,139 slot machines and 165 table games—is cramped. A big disappointment: There's no easy way to walk from the casino to the rest of National Harbor. Still, it's the best place to people-watch. A recent visit found a crowd gathered around a $100-minimum roulette table—watching former NBA star Allen Iverson play. More brightly lit than Live Casino & Hotel, it also has a great selection of restaurants along the perimeter, including Fish by José Andrés and Voltaggio Brothers Steak House. 101 MGM National Ave., Oxon Hill; 301-971-5000.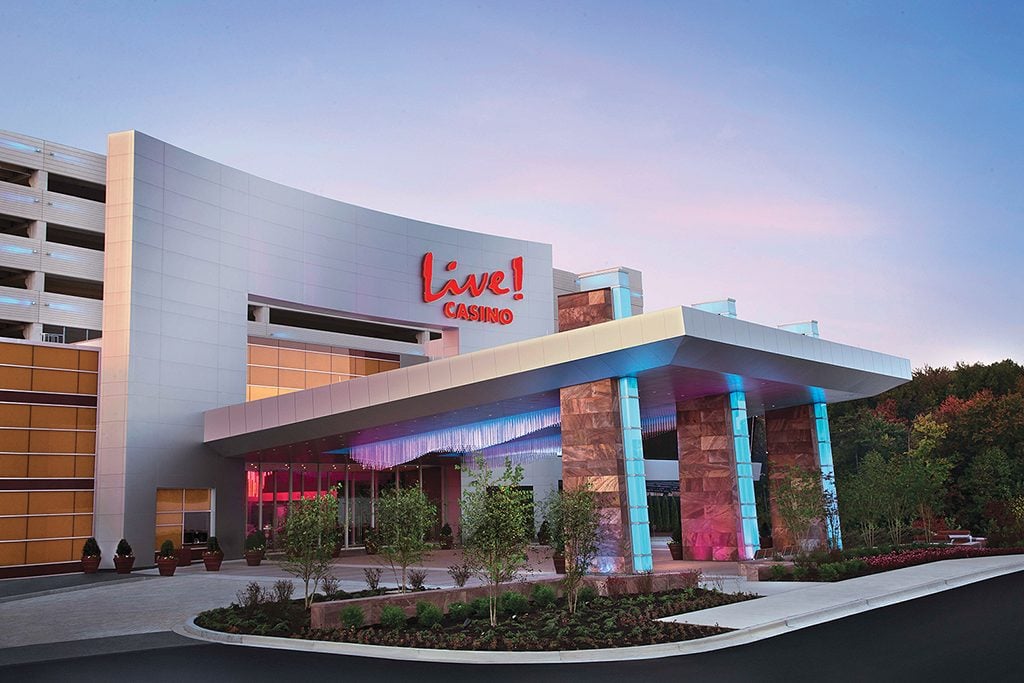 If the MGM is all Fifth Avenue, Live Casino & Hotel is more outlet mall. Literally—it's next to sprawling Arundel Mills. So if your self-image, bankroll, and confidence aren't ready for MGM, you might come here. Sometimes late at night, owner David Cordish roams around giving away $100 bills. Live has more slot ma-chines than MGM, and its poker room is almost twice as big. Its biggest running game is a loud baccarat table that always seems to be packed with players and spectators. While MGM features fancy steak and fish places, the busiest restaurant at Live is the Cheesecake Factory. I also like the terrific noodle bar, Luk Fu, and Morty's Delicatessen. 7002 Arundel Mills Cir., Hanover; 443-842-7000.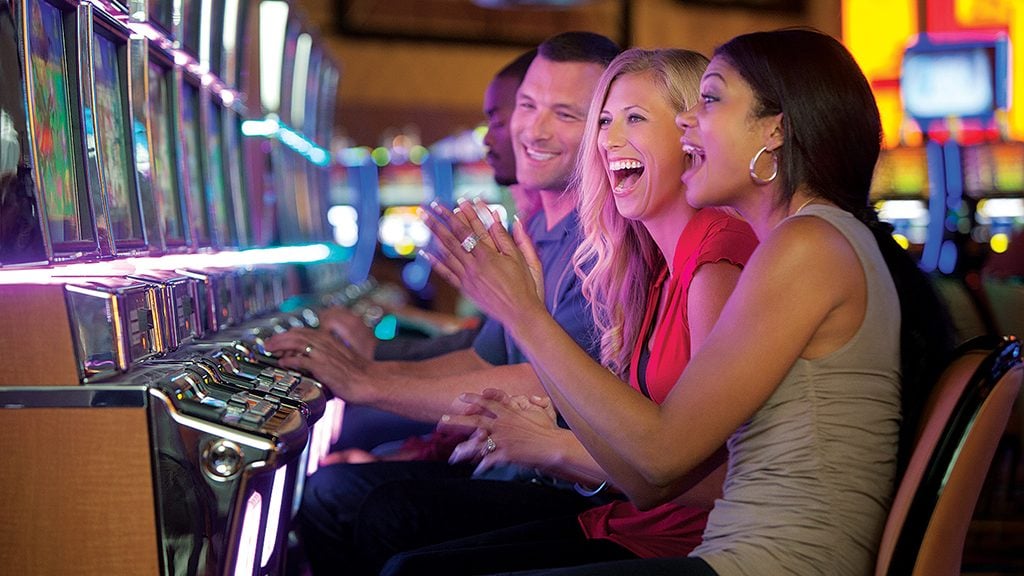 Mostly a live racetrack several evenings each week, Hollywood has one main distinction: You can smoke there. Depending on your tolerance for tobacco, this is either your place or not. Charles Town is a scenic hour-and-a-half drive from DC, if timed right. (On weekend nights, US 340 can back up at the two-lane bridge just past Brunswick.) Table games have lower minimums than at the casino's Maryland counterparts. The slot machines seem a generation behind, and lately Hollywood has cut back on its 2,500-machine gambling floor and been rebranding itself as an event center, with such acts as Pat Benatar and Three Dog Night coming this fall. There's not really a great place to eat, and the crab-leg buffet is a steep $44.99 on Friday nights. 580 E. Fifth Ave., Ranson, W. Va.; 800-795-7001.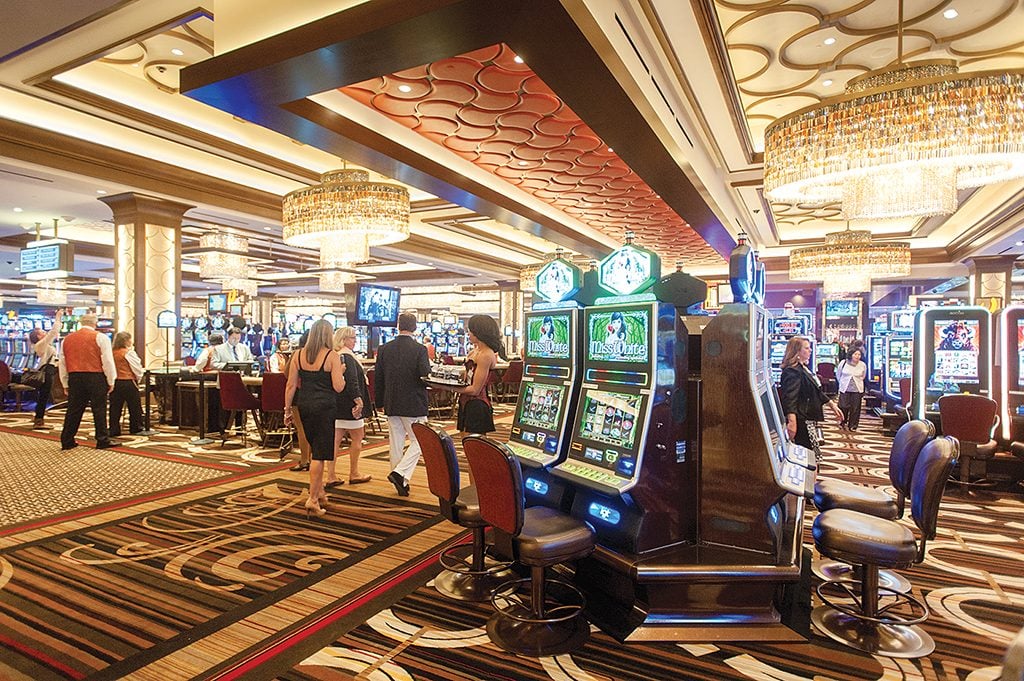 Just south of the Ravens football stadium, Horseshoe has the smallest and worst-run of the area's poker rooms—and fewer slots than MGM or Live Casino & Hotel. Horseshoe has one distinguishing feature: You can bet on horse races around the country. Had Horseshoe been closer to the Inner Harbor, it might have been a more appealing destination. Instead, it's situated between busy highways and dilapidated convenience stores. Parking is free, except on nights when the Orioles or Ravens are playing—then it's $40. (Those with player cards can get parking fully or partially paid if they gamble a certain amount.) Two restaurants run by Food Network chef Guy Fieri offer such choices as crab fondue, crab soup, and Old Bay wings. 1525 Russell St., Baltimore; 844-777-7463.
Five Other Casinos Worth the Drive:
193 miles from downtown DC
Although the Atlantic City boardwalk is suffering, MGM's Borgata—in the town's Marina District—is still the best and most exciting casino on the East Coast. It features friendly table-game minimums, a terrific poker room, spectacular buffets, and first-class entertainment. 1 Borgata Way, Atlantic City, N.J.; 609-317-1000.
104 miles from downtown DC
This casino is extremely friendly, with blackjack and craps minimums that are reasonable and one of the prettiest racetracks on the East Coast. The prime rib in its Legends restaurant is top-notch, too. 777 Delaware Park Blvd., Wilmington, Del.; 302-994-2521.
94 miles from downtown DC
A Delaware casino worth a stop for travelers on their way to the beaches or for car-racing enthusiasts visiting nearby Dover International Speedway. 1131 N. Dupont Hwy., Dover, Del.; 302-674-4600.
78 miles from downtown DC
Between Baltimore and Wilmington, Delaware, this casino has only 20 live-dealer games of blackjack, craps, and poker—so while the place claims to be open 24-7, it may not be fully staffed. Still, it's well kept and not a bad stop for a free soda and a quick chance to win gas money on the way north. Live entertainment on weekends. 1201 Chesapeake Overlook Pkwy., Perryville, Md.; 410-378-8500.
130 miles from downtown DC
This resort is known more for its golf, canoeing, and spa, and the casino is among the smallest in Maryland, with just 662 machines, but the drive is scenic. 16701 Lakeview Rd., NE, Flintstone, Md.; 301-784-8400.
This article appears in the August 2017 issue of Washingtonian.