Columbia, Maryland, was built to be an ideal community. Its situation away from downtown DC and Baltimore but close to both offered a blend of city and country life, and its planned community was designed to enhance the lives of those who moved in.
Now 50 years old, Columbia has slowed down a little. It's a nice place, but not the hub of activity that James W. Rouse had in mind when he hatched the plan for the new city. In celebration of Columbia's gold anniversary, a new festival is arriving to usher in a new era of focus on arts and culture.
OPUS 1 will be an interactive, all-ages festival located in Merriweather Park at Symphony Woods on October 7. It's the first of three festivals created to "honor the past, celebrate the present, and imagine the future of Columbia." The festival organizers say it will blend music, art, food, and technology through immersive "activation areas" that encourage interaction with the festival's installations.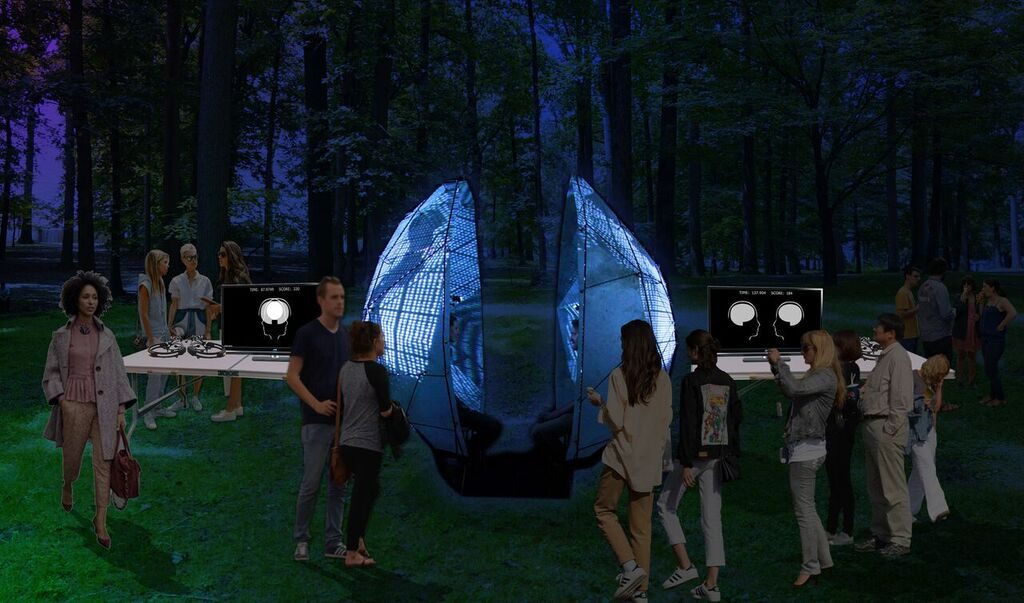 "This is something that is not only intimate, but it's approachable and a smart way of looking at art and technology in this setting that we have," says Vanessa Rodriguez, director of marketing at the Howard Hughes Corporation, which is working on OPUS 1 and the redevelopment of Downtown Columbia.
Performances and installations already confirmed include an inflatable air pavilion dubbed "The Lightning Cloud" to be used for projection art, a hallucination-inducing sculpture called The Dream Machine, a sculpture workshop with outsider artist Lonnie Holley, and a tribute to EDM and pop music from the George Mason University Pep Band.
Festivalgoers of all ages can also attempt to sync their brainwaves, create art, enjoy musical performances in the park's UFO-esque amphitheater, experience virtual reality, and sample local food and drink.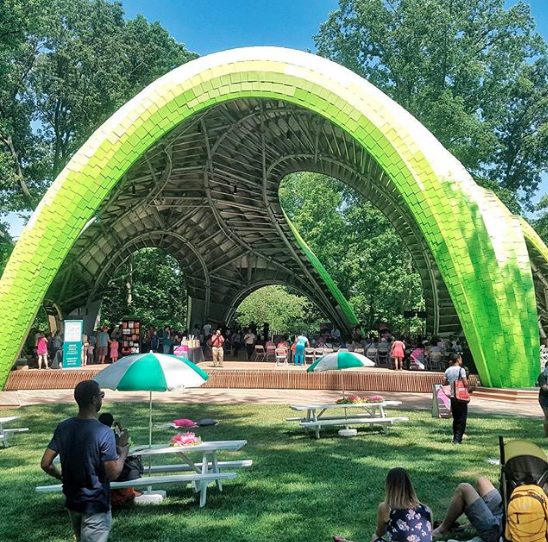 Ken Farmer, the creative director of Wild Dogs International, is spearheading the creative side of the fest. He says that he's aiming for experiences that can appeal to a wide age range and become a part of the idea of Merriweather Park, not just pieces of a one-off event.
"There's sort of a kid in everyone, and that ties back to the kind of wonder, enchantment, magic type of situation," Farmer says. "Kids have so much capacity for imagination and creation and all of that. So we're looking at how, through the overall immersion that is created through the OPUS 1 environment, the layering of the different installations, you can sort of pull that spirit out of everyone."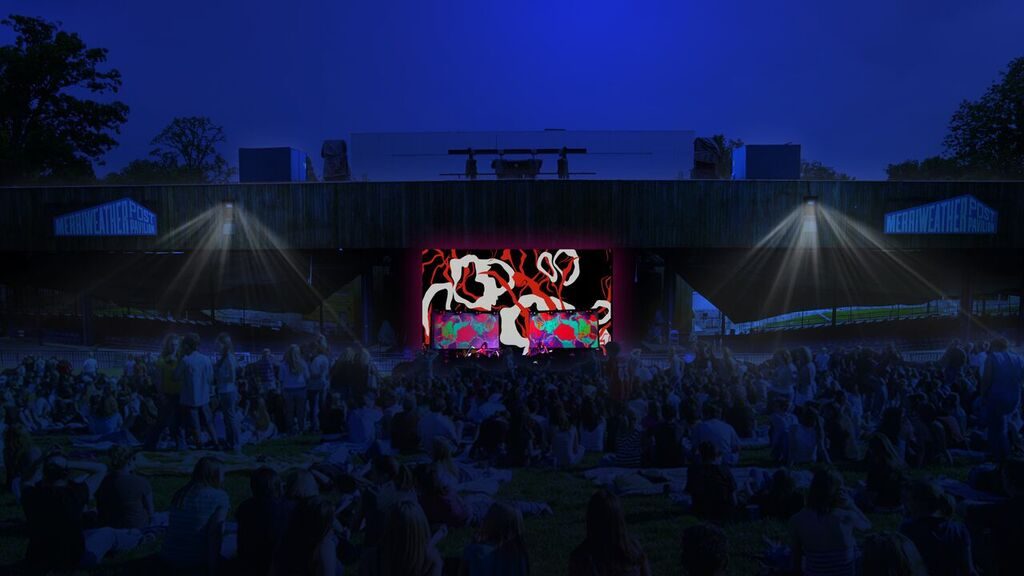 In fact, OPUS 1 is part of a three-year commitment by the Howard Hughes Corporation. John DeWolf, executive vice president of development at Howard Hughes, hopes that the festival can ring in Columbia's next 50 years.
"We're trying to bring new employers to town, we're trying to impress upon people that Columbia is a great place to live," he says. "This is like the finishing touch … We've got a three-year commitment to this, so as good as I hope this will be, we want to build on that."
You can reserve your free ticket to the fest starting Tuesday at opusmerriweather.com.