1. Cher
MGM National Harbor, August 31, September 2, 3, 7, 9, and 10
Cher hasn't released an album since 2013, but seriously, who goes to a Cher concert to hear new material? This six-night series is part of a "Classic Cher" mini-residency, meaning you're likely to hear any number of songs from the Goddess of Pop's 50-plus years of hits, from "Gypsies, Tramps & Thieves" to "Believe." $109 to $895.
2. The Arsonists
Woolly Mammoth Theatre Company, September 5–October 8
In Max Frisch's 1953 drama, townspeople invite door-to-door salesmen into their homes, only to be met with fiery destruction. One man is so trusting of these hawkers that he unsuspectingly aids them in their evil plot. The play is a metaphor for fascism and Nazism that's somehow still all too relevant. $20 to $41.
3. "Making a Scene: Jefferson Place"
American University Museum at the Katzen Arts Center, September 5–October 22
Jefferson Place was founded in 1957 as a cooperative gallery that showed the work of local talent and supported the Washington Color School (whose members included Gene Davis and Morris Louis, among others). Jasper Johns, Toko Shinoda, and Robert Rauschenberg also exhibited there. The space closed in 1974, but AU is bringing together the work of 11 founding members of Jefferson Place—including George Bayliss and Shelby Shackelford­—to honor the 60th anniversary of its opening. In a city more accustomed to celebrating artists from elsewhere, this show offers an important argument for Washington's own cultural history. Free.
4. Atul Gawande
Sixth & I, September 6
Gawande's 2009 New Yorker article about health care in Texas deeply influenced President Obama's thinking about the Affordable Care Act. Now with the US still wrestling over the future of Obamacare, the surgeon, professor, and author of the bestselling Being Mortal discusses the end of life with health-policy journalist Sarah Kliff. Don't be surprised if, among the research and real-life stories from Gawande's book, a discussion of how we manage care for people at other times in their lives breaks out. $25.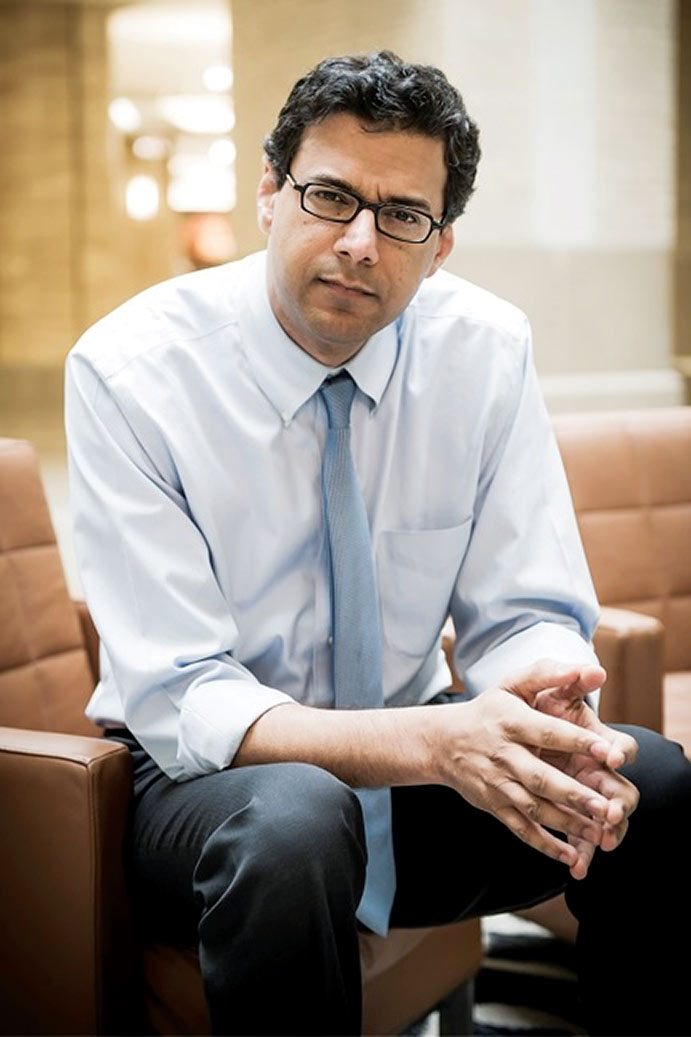 5. Zoo Uncorked
National Zoo, September 7
Even though the zoo inexplicably changed the name of this event from Grapes With the Apes, it's still a swinging good time. Not only can you sample local wines and meet exotic animals, but proceeds from your night out contribute to wildlife conservation. A VIP ticket gives access to an exclusive winetasting and small plates from local restaurants—either way, you'll have the chance to buy handcrafted goods from Washington-area artists. $55 to $115.
6. Don Juan Tenorio, The Infamous Seducer of All Times
Gala Hispanic Theatre, September 7–October 1
Don Juan. You know who he is, but have you ever actually heard his story? Spanish playwright Nando López's new adaptation brings the poetry and moral exploration of the legend into a modern setting. The play is performed in Spanish, but don't worry if you're not fluent—English surtitles guarantee you won't miss a word. $25 to $95.
7. Steven Martin and Martin Short: "An Evening You Will Forget For the Rest of Your Lives"
Wolf Trap, September 14–15
Steve Martin hasn't done straight standup in nearly 40 years, so this reunion with his Three Amigos costar offers something close for the Wild and Crazy Guy–era audiences who originally fell in love with him. Martin and the manic Short (far left) will offer their best stories for 90 minutes, and no worries if the act lives up to its title—if you forget the first night, you can always see the second. $45 to $125.
8. Ted Leo & The Pharmacists
Black Cat, September 15–16
Except for a 2014 collaboration with Aimee Mann, it's been seven years since singer/songwriter Ted Leo has put out an album. In a dramatic interview this summer, he explained why: He's been dealing with childhood trauma, his wife's near-fatal illness, and things going south with his record company. Leo crowd-funded his new album, The Hanged Man, his first not to feature the backing band he formed when he lived in DC. Early cuts such as "You're Like Me" indicate that Leo's long hiatus didn't diminish his knack for introspective lyrics and trashy power-pop hooks. $20.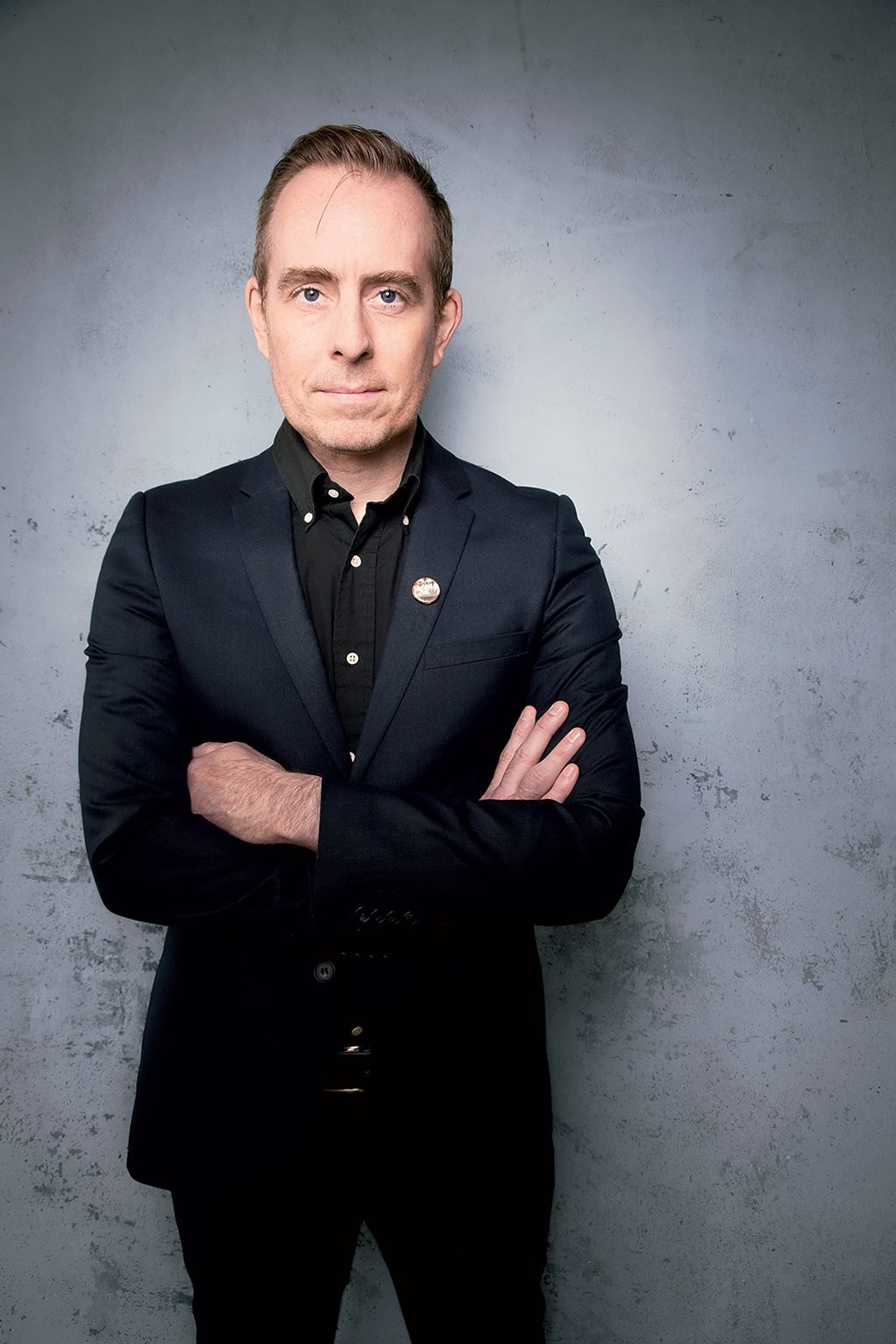 9. Arcade Fire
Verizon Center, September 16
The Canadian indie rock group has been playing arena shows for a few years, and its six members have learned to command a big stage. They might come out in anything from jumpsuits to sequin-embellished blazers as they burn through high-energy anthems and instrumentals, whipping out mandolins and accordions as necessary. Not for nothing is their new album called Everything Now. $26 to $275.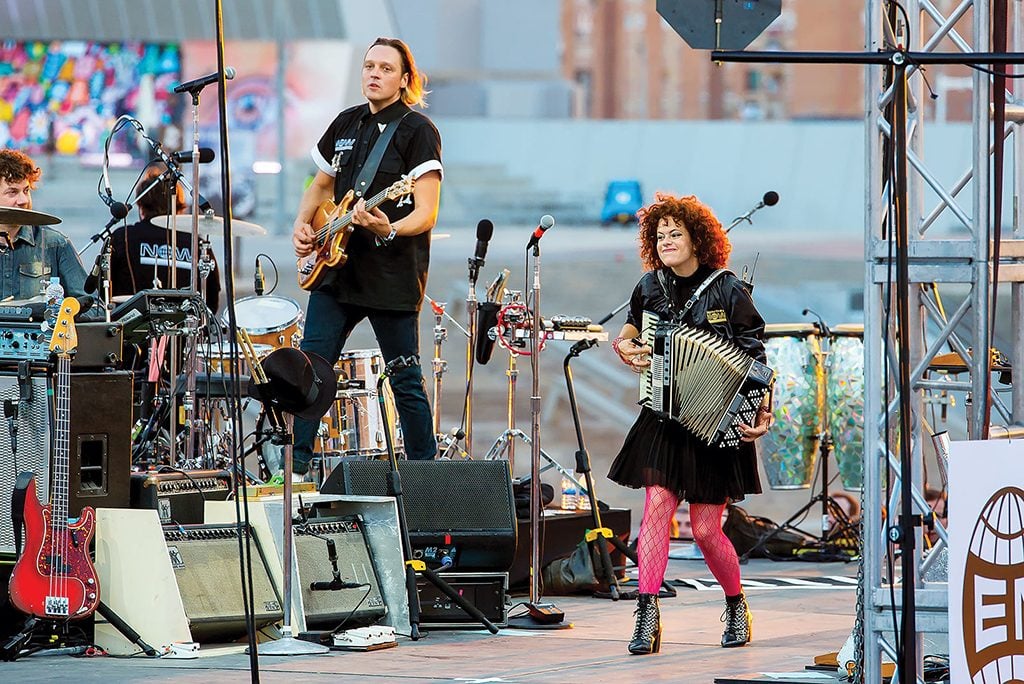 10. Dream Discs: The Rolling Stones' Sticky Fingers and Tom Petty & The Hearbreakers' Damn the Torpedoes
The Hamilton, September 16
Ronnie Newmyer went from delivering telegrams wearing a gorilla suit at age 15 to touring the world as bassist for Nils Lofgren and sharing stages with Bruce Springsteen, Ringo Starr, and Chuck Berry. Now 63, Newmyer has made a second career of paying tribute to artists and others who have inspired him. On September 16 at the Hamilton, he and 20 to 25 other area musicians perform Tom Petty & the Heartbreakers' Damn the Torpedoes and the Rolling Stones' Sticky Fingers in their entirety ($18 to $40). Here's a conversation with Newmyer.
How do you do an authentic tribute concert?
Tribute concerts sometimes get a bad name. I'm not much of a fan of the wig-and-costume kind or the pretending-to-be-somebody-else. I'm much more a fan of people doing very artistic interpretations. We try and take great care with it, and we love the music deeply.
How do you distinguish your performance from the original?
We never tell a singer to try and sound like somebody else. I don't really want to see anyone imitate Bruce Springsteen. Within being themselves, they can cap­ture something really great in a song or something in Bruce Springsteen's music, or whoever's music we're performing.
How did you choose the music for this show?
This is the fifth edition of "Dream Discs," where I pay tribute to two albums by different artists that have something in common. All of these shows come together pretty much with one rehearsal for each song that lasts about 20 to 25 minutes. I'm continually astounded at how successful everything sounds considering there's so little time.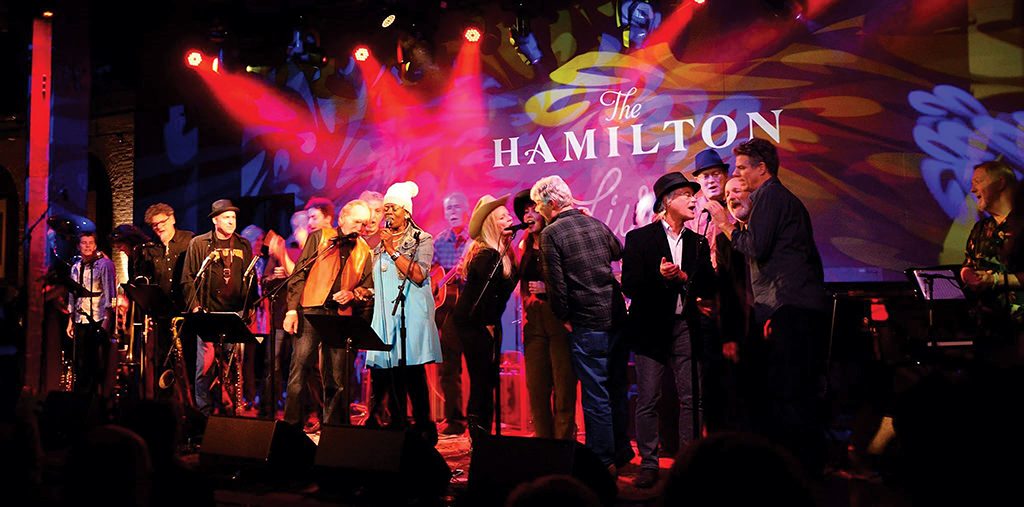 11. The Princess Bride: An Inconceivable Evening With Cary Elwes
Strathmore, September 16
As the farmhand Westley, chiseled English actor Cary Elwes stole the heart of Princess Buttercup and millions of other teen girls 30 years ago. The Princess Bride star later wrote a behind-the-scenes book about the 1987 film and still makes occasional public appearances. After a screening of the film, he'll share stories about how it was made. For a higher price, you can buy VIP tickets and meet him in person. Inconceivable? As you wish. $25 to $125.
12. Digable Planets
Howard Theatre, September 21
The Grammy Award that Digable Planets won for their cool, jazzy hip-hop in the early '90s actually helped split the group up: Afterward, making music "started to be more economic, more material, and that disillusioned us," MC Butterfly said. The group hasn't commented on whether its recent reunion shows signal a permanent reconciliation, but you don't have to worry about the future when the group plays what's virtually a hometown show—two of Digable Planets' MCs attended Howard University. $37.50 to $77.50.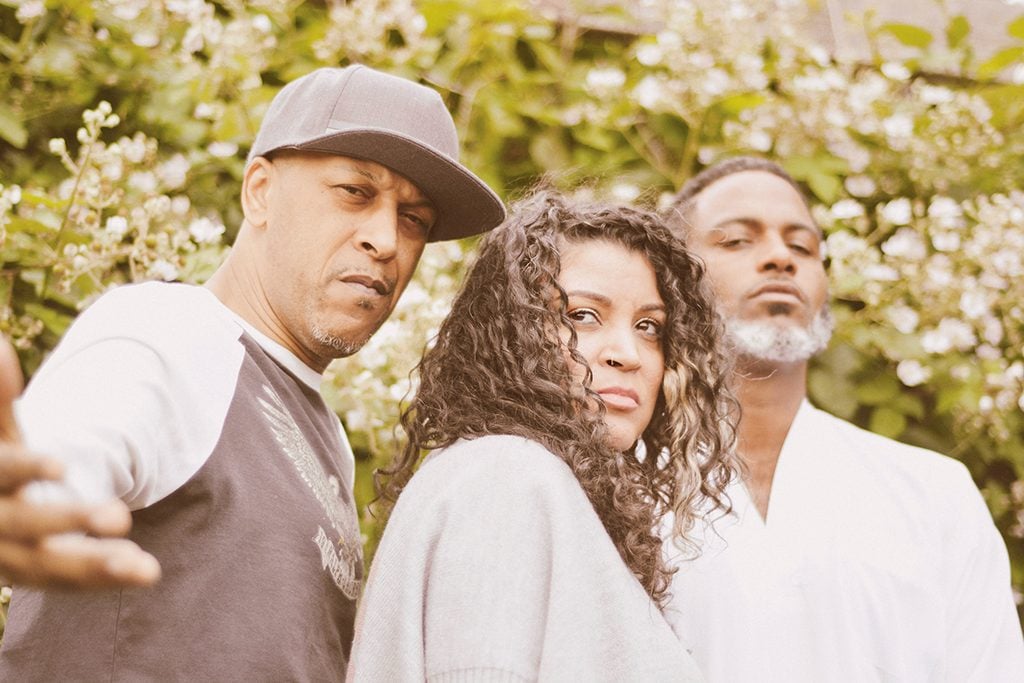 13. Unbelievable: My Front Row Seat to the Craziest Campaign in American History by Katy Tur
Politics and Prose, September 22
It was June 2015 when Katy Tur got the call from her editor: Donald Trump had just made his infamous descent down the escalator of Trump Tower to announce his presidential bid, and NBC needed someone to cover his campaign. Tur was a foreign correspondent in London, but her editor assured her she'd be needed for six weeks, max. Two years later, Trump is President and Tur is one of the most prominent political reporters in the US. Her tough questions on the trail drew the ire of the mogul and his supporters, who taunted her as "little Katy." At one rally, she had to have Secret Service escort her out, her safety in question. In advance of her Politics and Prose appearance, we talked to Tur about what it was like covering one of the most tumultuous campaigns in American history. Free.
Why did you decide that a book chronicling your experience on the trail might be worthwhile?
I didn't think I would write a book until Marie Claire approached me for a first-person account of life on the road. I ended up submitting 3,000 words, but I had some­-thing like 67,000 in my head. The sheer absurdity of living out of a suitcase and eating doughnuts for dinner while trying to make sense of Trump couldn't be con­fined to a couple of magazine pages.
Who's your intended audience?
Anyone who still wakes up won­dering if this is real life. How could Trump defy all the rules of political engagement—in many cases, the rules of common decency—and win? I want to answer those questions. To tell you what it was like to be there as it was happening. To tell you why his supporters can't be dismissed. I want you to see what it's like to be a journalist.
How did you balance the time needed for your book with your moment-to-moment duties?
I gave my life away to the campaign trail. Once I decided I wasn't going to have a life, it wasn't hard to work from the moment I woke up till the moment I went to sleep.
In writing, did you learn anything about yourself? Was there anything you wish you'd done differently on the trail?
I learned too much and I saw too much. You'll know what I mean when you read it.
What's your advice for aspiring political reporters?
Access is seductive, but access alone won't get you to the truth. Don't compromise journalism to get a nugget that everyone else will end up getting anyway. News isn't supposed to make you comfortable. If it makes you comfortable, you're doing it wrong.
14-17. Museum Day Live
Various venues, September 23
This all-day event sponsored by Smithso­nian magazine offers free access to some of the country's best museums, which might seem of little use to Washingtonians­—after all, we're not exactly accustomed to paying to get into museums. But the following four places that do charge admission are not only wonderful destinations; you'll also save some cash if you hit them all.
After finding the Frida Kahlo at the world's only major museum devot­ed to women's art, go to the fourth floor to see archival photographs, sketches, and magazines repping powerful women in the library's temporary "Wonder Women!" exhibit. Usually $10.
Even if you missed the installation "Hive" this summer, you'll still find a lot of exhibits worth checking out here. "Architecture of an Asylum" tells the story of St. Elizabeths hospital, while "Investigating Where We Live" features artwork and photography by local teens. Usually $16.
This little-known museum is geared toward science and environment nerds. Play with the interactive exhibits to learn about climate change and infectious diseases. And don't miss the sealed glass sphere that contains an entire ecosystem. Usually $5.
Dumbarton House was built in 1799, as the nation's capital was moving from Philadelphia to Washington. A prime example of Federal-style architecture, it has more than 1,000 pieces of antique furniture, paintings, and ceramics. Usually $10.
18. "Creating Camelot: The Kennedy Photography of Jacques Lowe"
Newseum, September 29–January 7
Jacques Lowe was at Hyannis Port the night John F. Kennedy became President. The photographer's access produced some of the most famous images of the Kennedys ever printed, but the 9/11 attacks destroyed his negatives, which had been stored in a vault in the World Trade Center. Using contact sheets provided by Lowe's estate, the Newseum has restored a lost archive, including never-before-seen pictures of Jacqueline Kennedy. $15 to $25.
This article appears in the September 2017 issue of Washingtonian.
Correction: An earlier version of this piece misidentified Jack Tworkov and Robert Goodnough as founding members of Jefferson Place. Tworkov and Goodnough were not members but artists from New York who exhibited at the gallery.