Hotel restaurants from big-name chefs and restaurateurs often skew finer-dining, but there's a new breed of more wallet-friendly ventures. (Think the Hilton brother's Crimson Diner and rooftop bar at Pod DC, or Casolare, Michael Schlow's neighborhood Italian inside the Kimpton Glover Park Hotel.) Joining these ranks: Lil' B, a Southern cafe from Bayou Bakery chef David Guas. The sunny space opens opens soon at the Darcy, just off Scott Circle [Update: after delays, the restaurant is officially open.]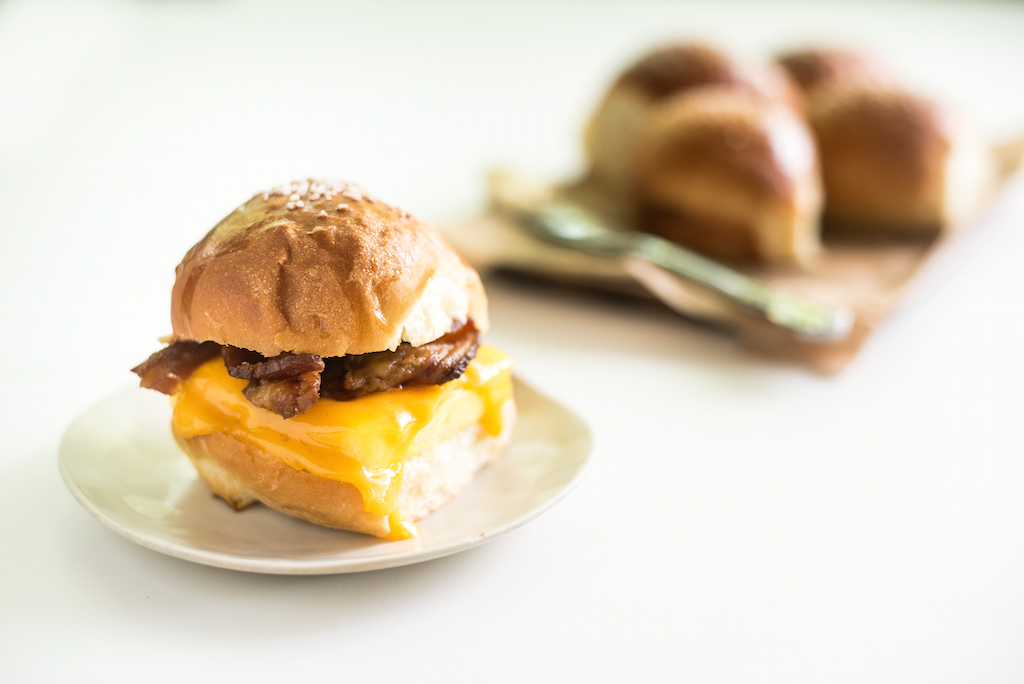 Patrons will find a few of Guas's signatures from Bayou Bakery, including sugar-dusted beignets and muffuletta sandwiches, but much of the native Louisianan's fare is new. The 19-seat cafe will open daily for early-risers at 6:30 AM and serve a lineup of coffee drinks and breakfast sandwiches on a choice of homemade buttermilk biscuits or Parker House rolls. Guas also created a few playful croissants, including one that riffs on baklava with pistachios and honey, and a warm "everything" croissant filled with chive cream cheese.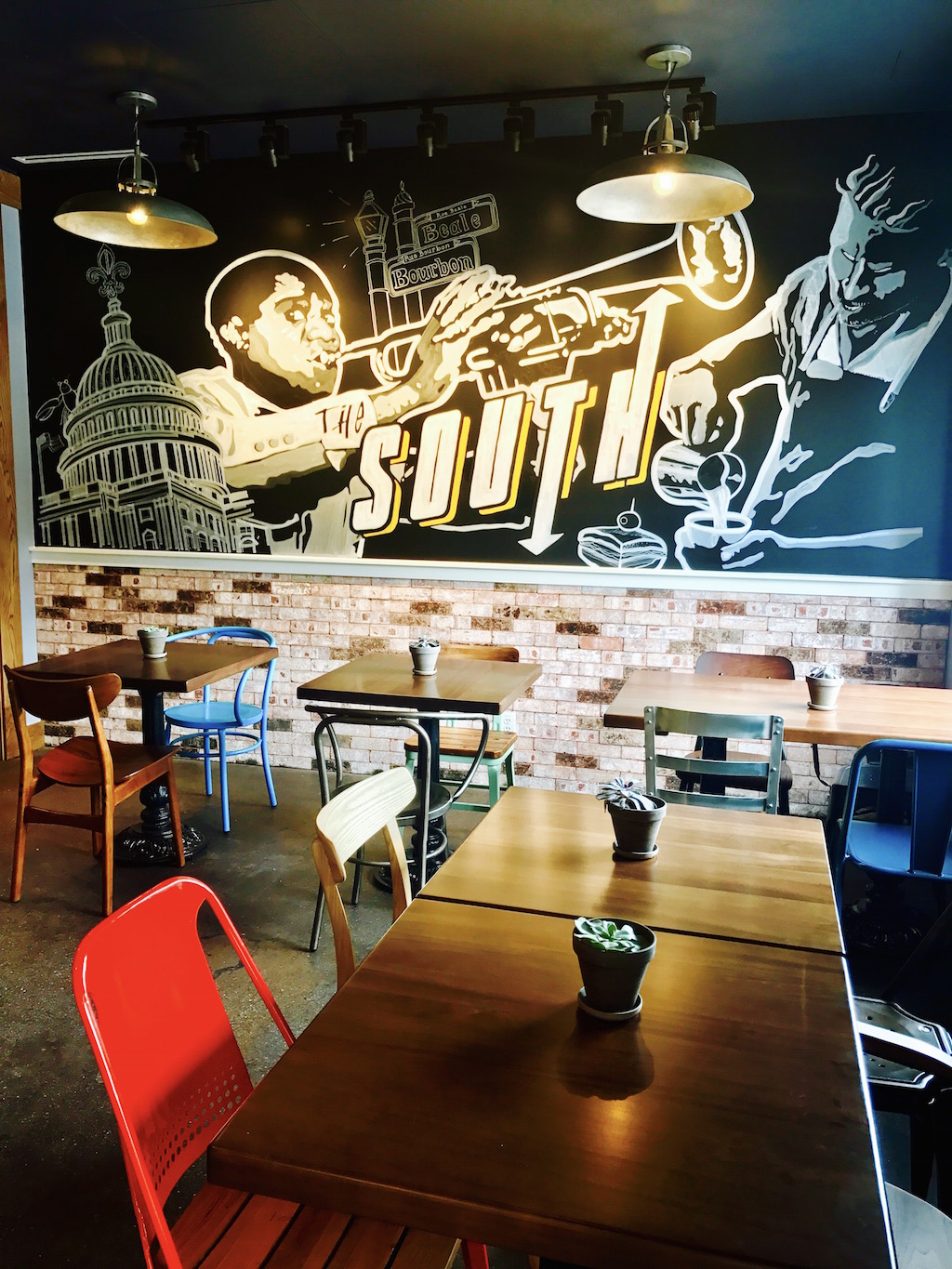 Pastries and breakfast sandwiches may be the draw for commuters, but it's worth pausing to check out the grits—served plain or dressed up with bacon, cheddar, and green onion. Guas started sourcing his cornmeal from Mount Vernon's 18th-century gristmill after discovering the grains a few years ago during a cooking competition at George Washington's estate.
"I literally pestered two of the event coordinators once a month for a year, and they finally let me come out there myself," says Guas, who works with master miller Steve Bashore to produce a special blend of white and yellow cornmeal from the water-powered operation. "It's a nice, coarse texture from being ground with stones that are over 1,500 pounds each. There's something very unique about wood and leather versus metal machinery."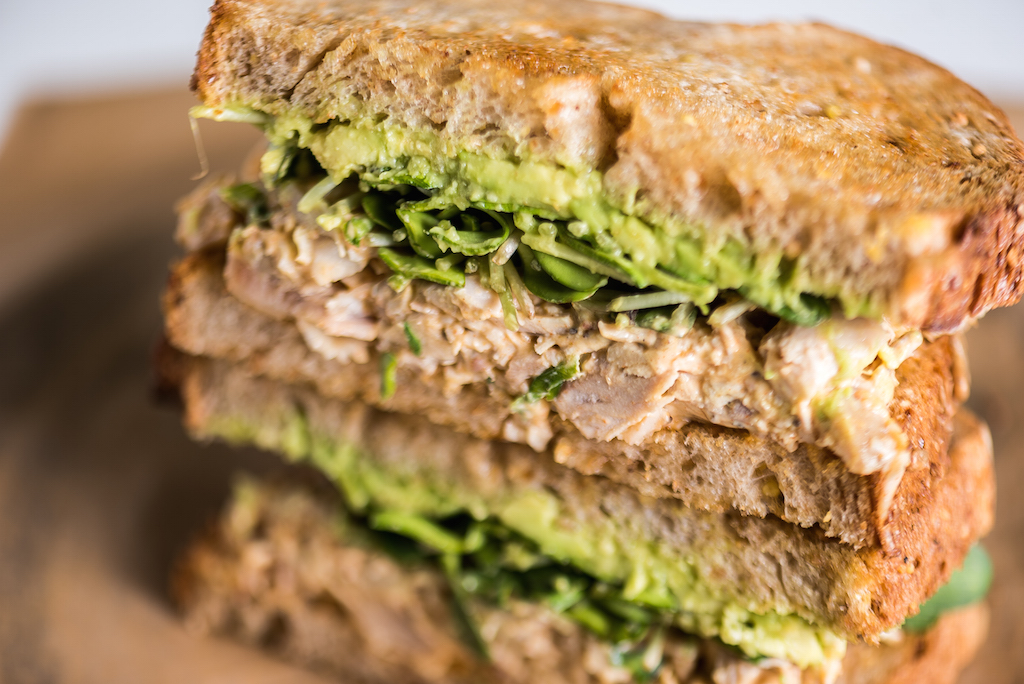 Guas takes a similar from-scratch approach with the all-day menu (served through early evening), which will roll out in phases over the coming weeks. Look for seafood and vegetarian gumbos, salads, and sandwiches like roasted and pulled chicken dressed with vinaigrette and avocado, or spiced shrimp salad on a buttery roll.  A cold case will be filled with grab-and-go meals and snacks like Duke's egg salad and pimento cheese. In nice weather, linger with an Abita or mason jar cocktail in "the playpen," a 32-seat garden patio.
Lil' B. 1515 Rhode Island Ave., NW. Open daily, 6:30 AM to 7 PM. Check for limited hours to start.