Jinya Ramen Bar, the Los Angeles-based franchise known for its Japanese noodle soups, is opening a massive location on 14th Street next Monday—the first in DC following an East Coast flagship in Fairfax's Mosaic District, which debuted last year. With it comes a menu far more extensive than what a ramen shop might call to mind: 13 signature bowls featuring four different kinds of broths and noodles, plus over 20 toppings for customizing. Beyond ramen, there's Japanese small plates like pork buns and tempura Brussels sprouts, entrees such as Japanese curries and poke bowls, and a selection of Asian desserts.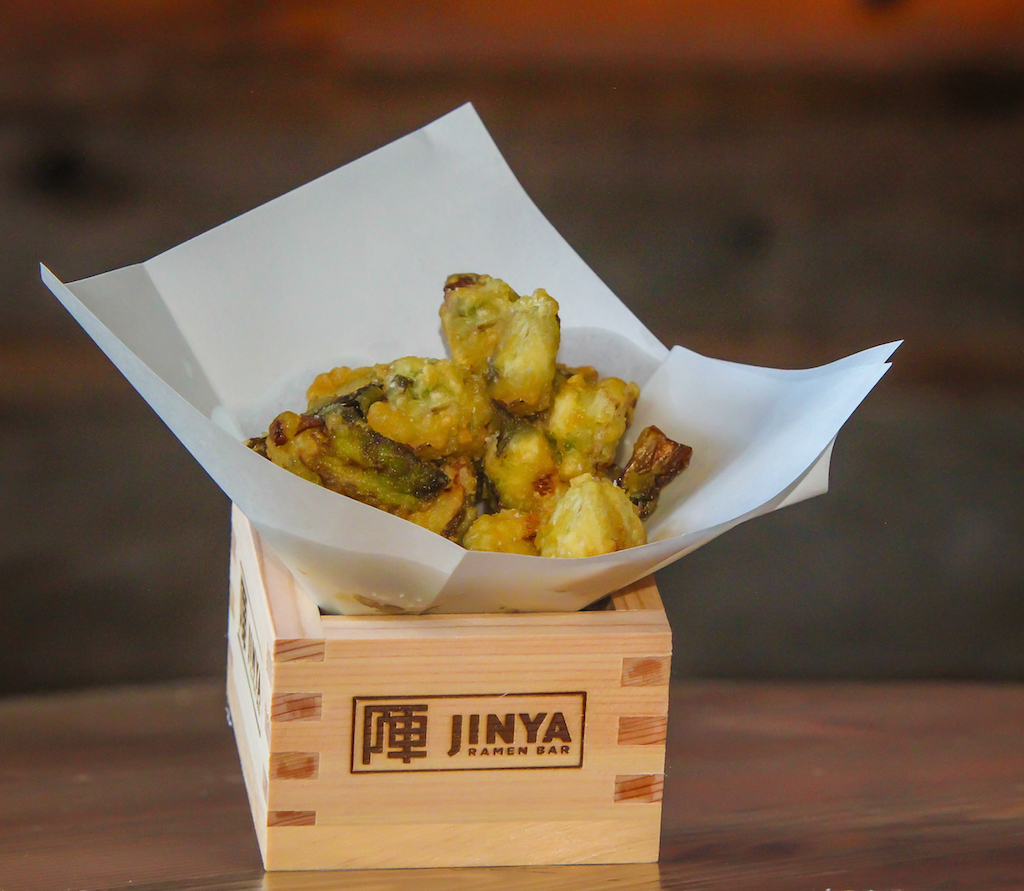 Expansive menu aside, ramen is still considered the kitchen's speciality. That's mostly the result of Jinya's broths, simmered for 10-plus hours with whole chicken and pork bones and varying amounts of shio (salt), shoyu (soy), and herbs. Although the rich pork tonkotsu is the restaurant's specialty—hence that pig design on the wall—the chicken broth holds its own. General manager Hoang Nguyen explains the cooking process: "After simmering the whole chicken, we crush the bones in the broth and then strain it, so it's left with a creamy, thick texture and rich flavor that's different from what you might expect. It's not your clear Swanson chicken broth."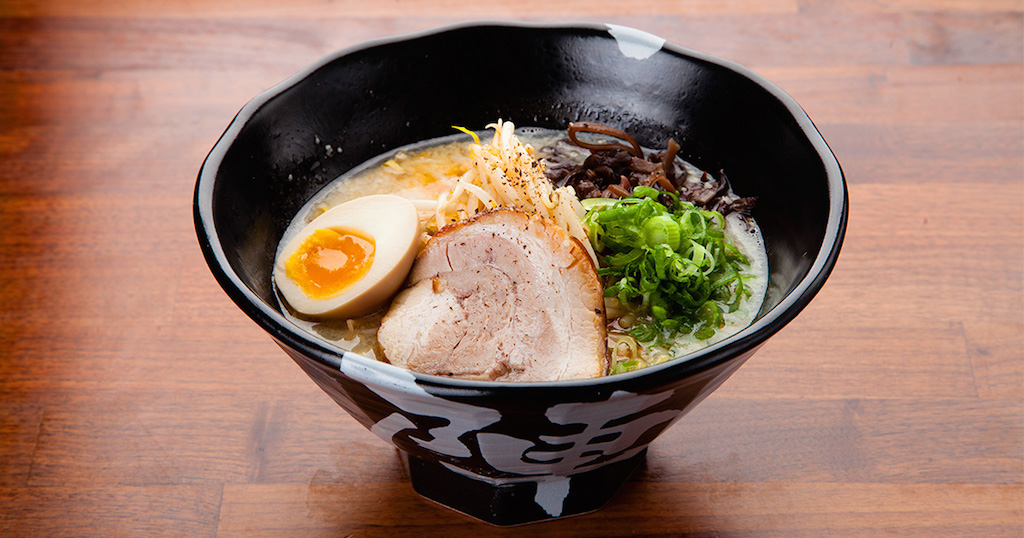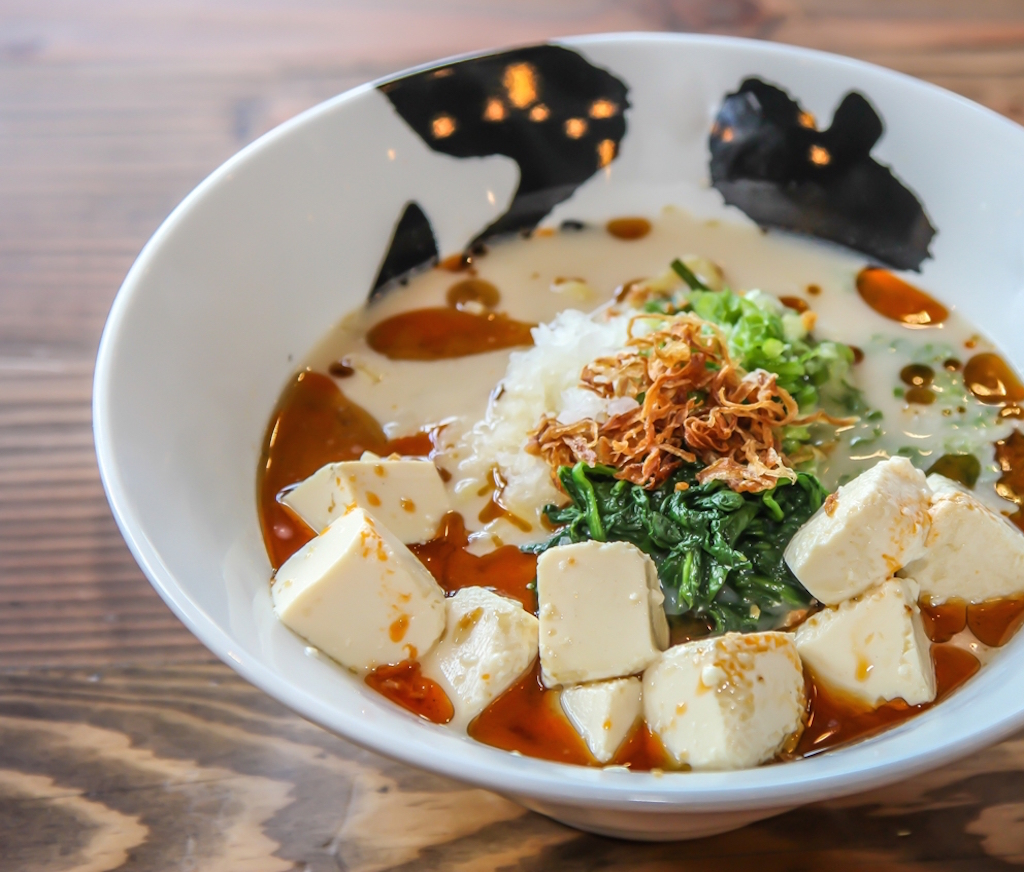 Jinya's noodles aren't typical, either. They come in four varieties: thin, medium, extra-thick, and spinach (all made with wheat). Signature ramen dishes come prepared with the noodle variety that best matches the flavor and consistency of the broth. So the robust, garlicky pork soup of the "Cha Cha Cha" ramen is served with extra-thick noodles, as is the spicy cauliflower-based broth of the creamy vegan. But in the end, it's almost all customizable, from the type of noodles to the toppings, which range from poached eggs to fried onions and bok choy.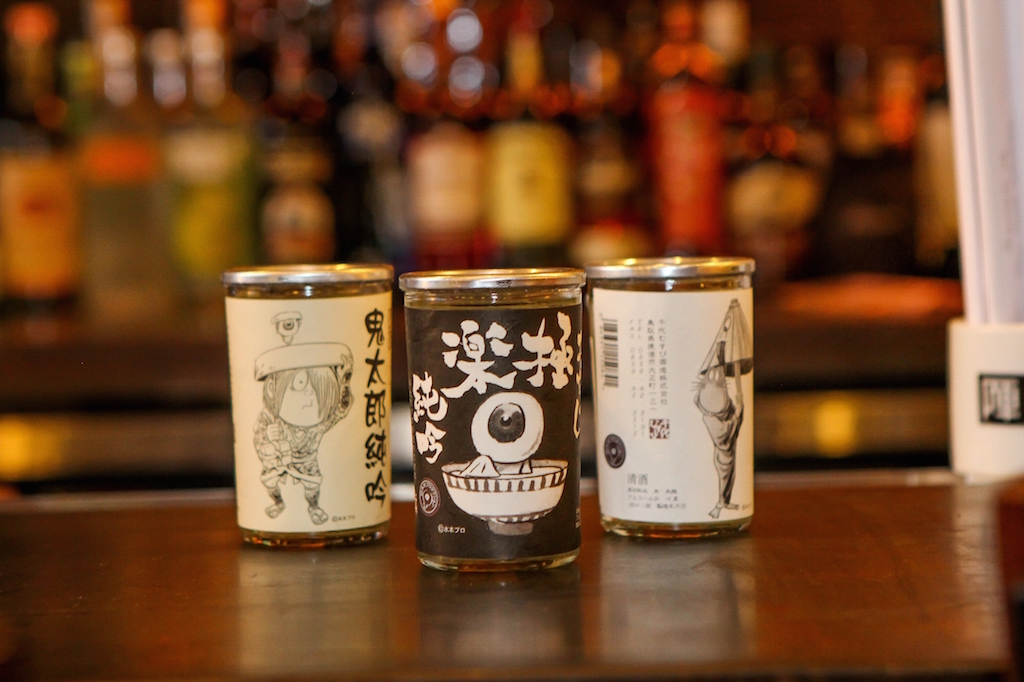 Pairing those dishes with wines, beers, cocktails, and sake is the job of bar manager and sommelier William Johnson, who joins the Jinya team from Fiola Mare. Although ramen isn't something you might normally think to match with booze—it's traditionally fast food in Japan—the cocktail and happy hour menus are extensive. Nguyen hopes that people will feel just as inclined to stop by for a lycheetini and a snack as they might be for a sit-down meal.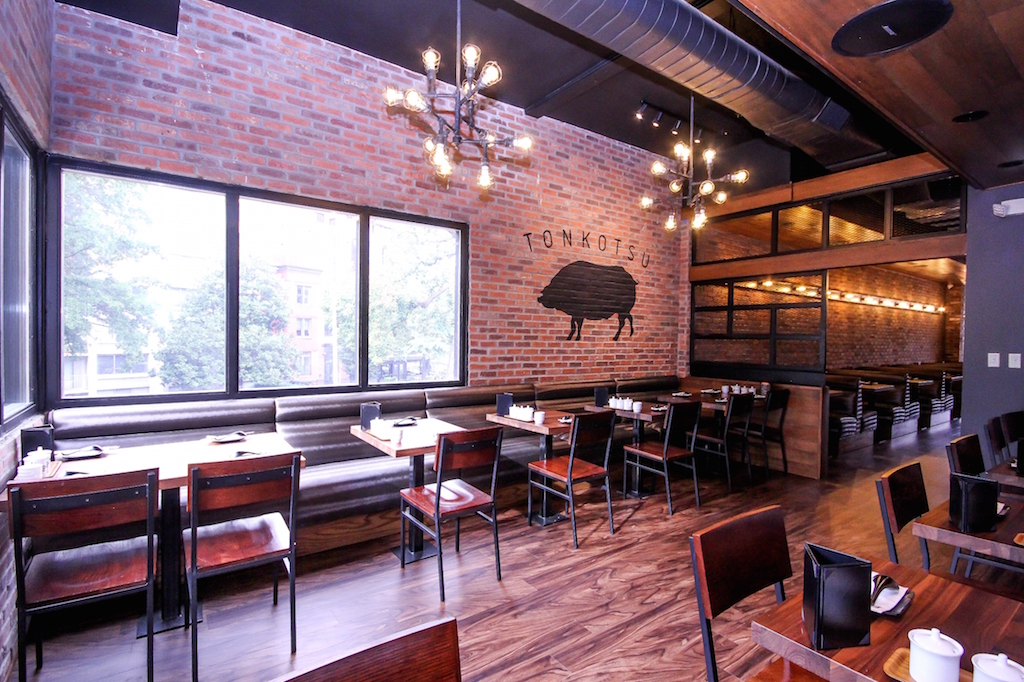 The space seats 120 diners, and boasts a downstairs and upstairs bar, which opens to a small outdoor terrace. Nguyen hopes that elements like Jinya's inviting design and extensive bar menu will combat the stigma of a franchise with over 25 locations nationwide and in Canada.
"People hear franchise and they turn the other way," says Nguyen. "But I think with our location and our menu, too, we really can offer other DC ramen spots a bit of competition."
As of now, there are also plans to open a Jinya location at the Pike & Rose development in North Bethesda, and several other DC-area branches are in the works.
Jinya Ramen Bar. 1336 14th St., NW; 202-588-8560. Open Sundays through Thursdays 11 AM to 11 PM, and Fridays and Saturdays 11 AM to 2 AM.