Not all beers are created equal, and an event at The Sovereign in Georgetown this Saturday is a testament to just that. Zwanze Day is like the Super Bowl for craft beer aficionados—an annual opportunity to gather with other fanatics and taste one of the rarest beers in the world.
The Sovereign is a repeat host for Zwanze Day, which celebrates a special blend of lambic beer released each fall in limited quantities by famed Belgian brewery Cantillon. Zwanze, the name of the beer, loosely means a somewhat sarcastic sense of humor in Brussels slang.
"We're the only ones in the mid-Atlantic region that get to do the Zwanze celebration each year," says Greg Engert, beer director for Neighborhood Restaurant Group. "It's a day to celebrate traditional Belgian lambics, which is something that we like to celebrate year-round and specifically at The Sovereign."
This year, the Zwanze brew on tap is a blend of one- and two-year-old spontaneously fermented beers that were barrel-aged then steeped on a "really cool" semi-fermented blue tea from a merchant in Brussels. Cantillon describes the final product as "delicate and round with notes of fruit and slight bitterness." Lambics are known for being sour and are often described as having a "funky" taste.
There will be five other Cantillon lambics on draft as well, all of which Engert recommends. "It's one of our most favorite breweries in the entire world," says Engert. "They're really leaders as far as traditional lambics go."
Less than 70 locations globally receive one keg each for Zwanze Day—the next closest bar in the US participating is in Philadelphia. They all tap the kegs at the same time, 3 PM locally, creating a global toast.
The artwork for the Zwanze brew this fall echoes Game of Thrones, as the person it was created for—the brewer's youngest son, Sylvain—is an avid fan of the fantasy series.
Engert says there has always been enough to go around in past years despite the hype the event brings.
"We'll probably have about 150 people for the toast. It never gets too crazy, but we encourage everyone to show up early."
That means don't expect to arrive at 2:45 and get a taste—there is only one keg, after all. The doors open at 11 AM, and people will start lining up far before that to guarantee scoring a ticket needed to obtain a 5 oz. glass at 3 PM. Each beer is priced individually, and the price for Zwanze will not be released in advance.
If you miss the opportunity to try the 2017 Zwanze, don't worry: there are over 50 other drafts at the Sovereign. Or you can check out Snallygaster at Yard's Park, where over 400 beers, including some rarities, will be available.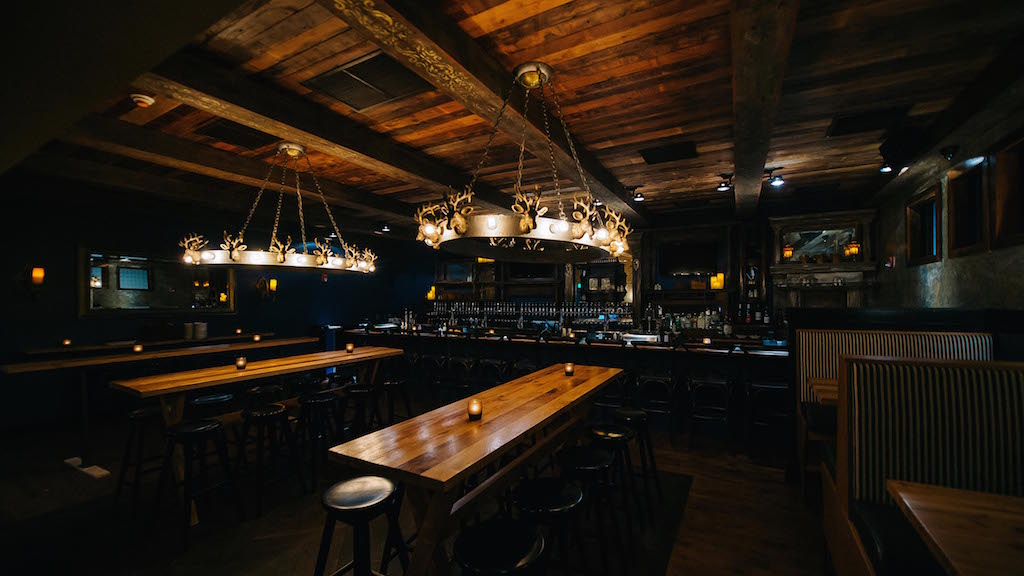 The Sovereign. 1206 Wisconsin Ave., NW; 202-774-5875. Open Sun. through Thurs. 5 PM to 1 AM; Fri. and Sat. 5 PM to 2 AM.