Fall weather is on the horizon, so the team at El Techo isn't wasting any time starting brunch at their so-called "adult treehouse" in Shaw. The rooftop bar/restaurant is designed to feel like a tropical hideaway with abundant flowers, palms, and potted herbs for mint mojitos and spicy margaritas. Patrons can climb up on Saturday and Sunday for some sunshine and a taste of chef Daniel Diaz's new menu, which follows an escapist theme with dishes from Mexico, Spain, and the Caribbean.
Diaz says he's keeping things simple for the first brunch with a few items that riff on the classics. Instead of waffles, fried chicken is matched with churros—crispy Spanish dough dusted in cinnamon and sugar. Patrons can also order eggs Benedict with chorizo and a white country-style gravy as well as huevos rancheros. Barman Bryan Tate designed a few daytime libations, including a bright bloody Mary mixed with fresh pico de gallo tomato juice.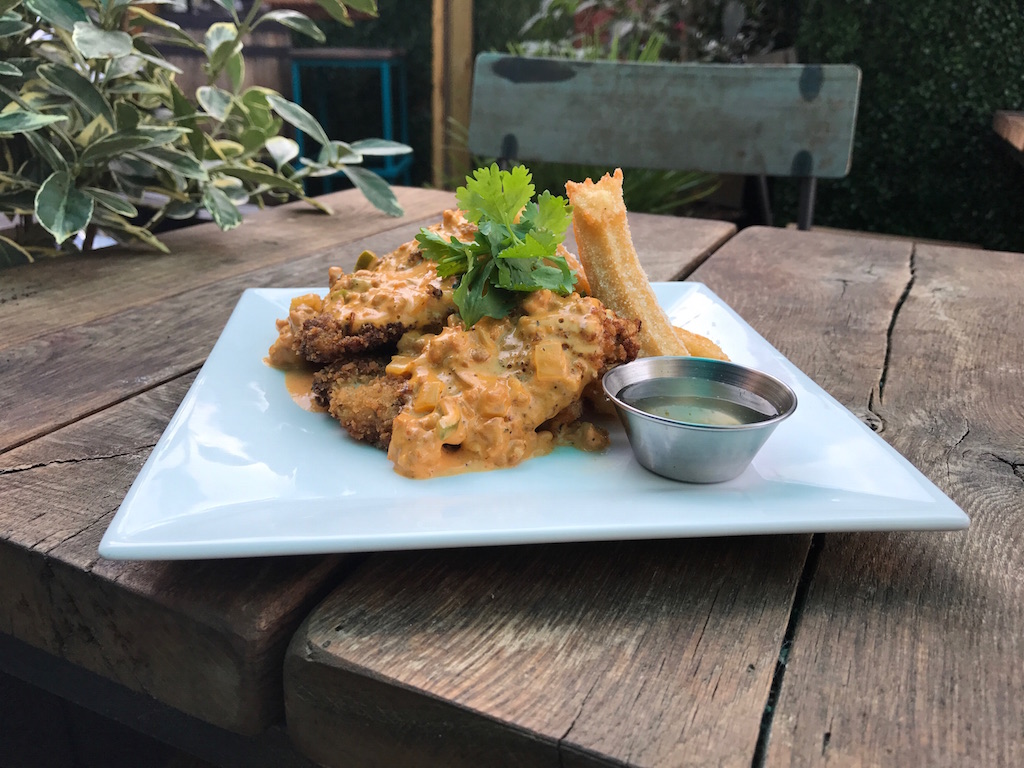 Dishes from the evening menu will also be available—fried avocado tacos are tasty any time of day—as well as burritos and bowls from first-floor sister restaurant, Rito Loco. Morning versions are also on offer, such as tacos filled with "scramby eggs," cheesy pasta shells, pico de gallo, slaw, and a choice of meats (Diaz likes carne asada).
The team plans to dish up rooftop brunch as long as the weather permits, possibly into the cooler months with the right equipment.
"All we need is heaters and a die-hard following," says Diaz. "I see people drinking beer in their sweaters at Dacha. If they can do it, we can do it."
El Techo. 606 Florida Ave. NW. Open for brunch Saturday and Sunday, 11 AM to 3 PM.