Jeni Britton Bauer started making artisanal ice cream with all-natural dairy and uber-creative ingredients before small-batch creameries were a thing. 
Almost 22 years ago (half her life ago this Friday), Britton Bauer was an aspiring perfumer and art school student. Her fragrances never took off, but she got the idea to make aromatic ice creams using butterfat, which carries scent well. Her first flavor was rose-petal: a huge hit at a dinner party, prompting her to go into business as a self-described "ice cream artist…making whatever creative flavors came to mind."
Her inaugural business, called Scream Ice Cream, flopped pretty quickly. Britton Bauer pushed the flavor boundaries a bit too much for the average palate, and changed her menus so frequently that customers couldn't re-order ice creams they favored.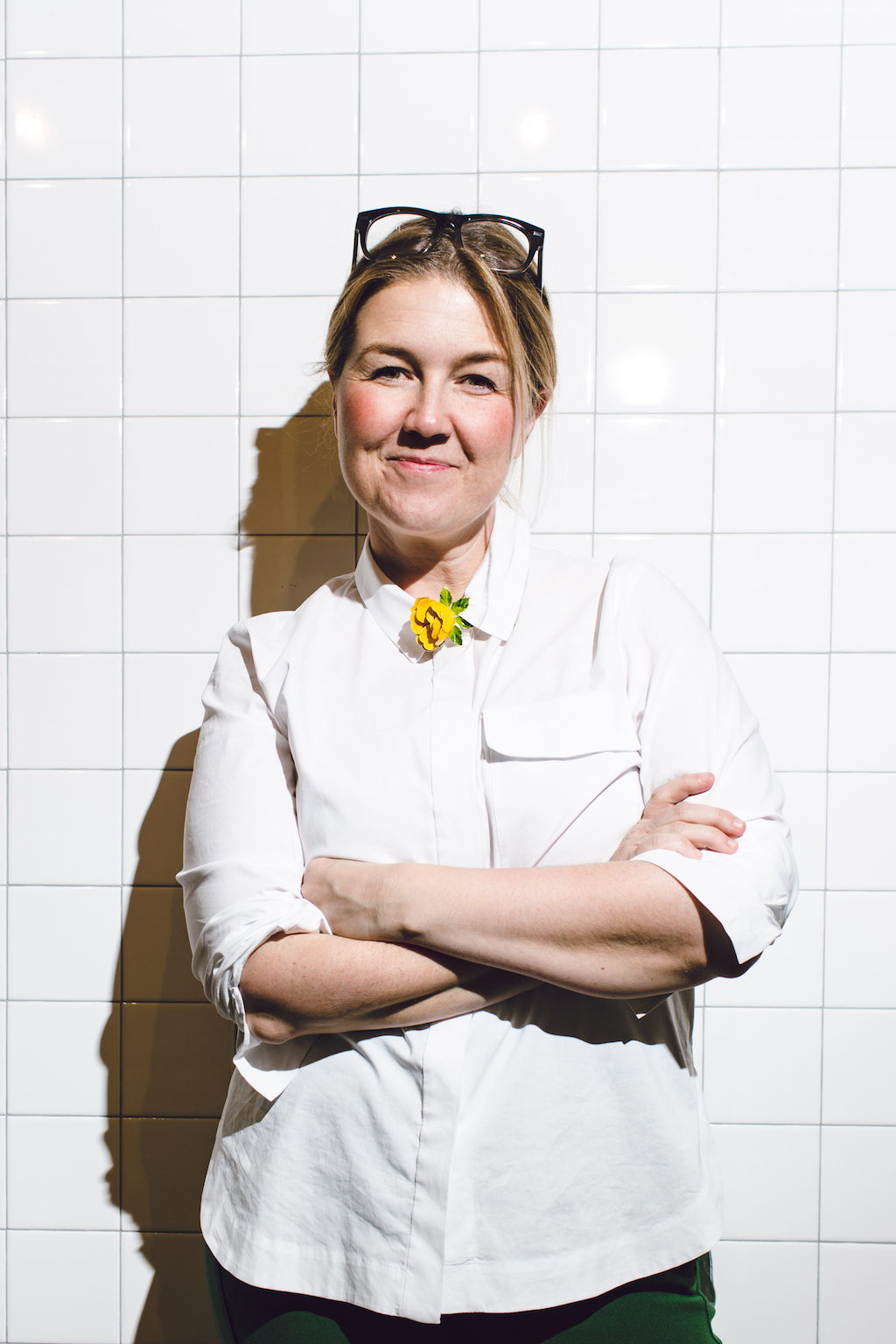 Still, Scream gave Britton Bauer the experience and business chops she needed to get Jeni's Splendid Ice Creams off the ground in 2002 with a brick-and-mortar shop in Columbus, Ohio. Fifteen years later, Jeni's is making its East Coast debut in DC, the company's 32nd location nationwide. The decision for the new scoop shop was a no-brainer, as DC was second only to New York in the number of online orders filled among cities without a Jeni's storefront. 
The 3,000-square-foot space is designed by Gensler—the same firm behind the Washington Post's fancy new headquarters—and is filled with natural light from floor-to-ceiling windows. White brick walls are punctuated by black chalkboard menus and playful wall art. The 14th Street location is the first two-story shop for the company, featuring a colorful upstairs loft designed to feel like an outdoor patio with plants and deck-like floor paneling. 
Insta-worthy decor aside, Jeni's ice cream has attracted a loyal following for its rich creaminess and unusual flavors. On texture, Bauer credits milk from grass-fed cows sourced from moderately-sized dairy farms with 100 to 300 animals. Fun flavors include Pumpkin 5-Spice made with kabocha squash and buttercup pumpkins, and Intelligentsia Black Cat Espresso fashioned from ground espresso beans from the Chicago-based company.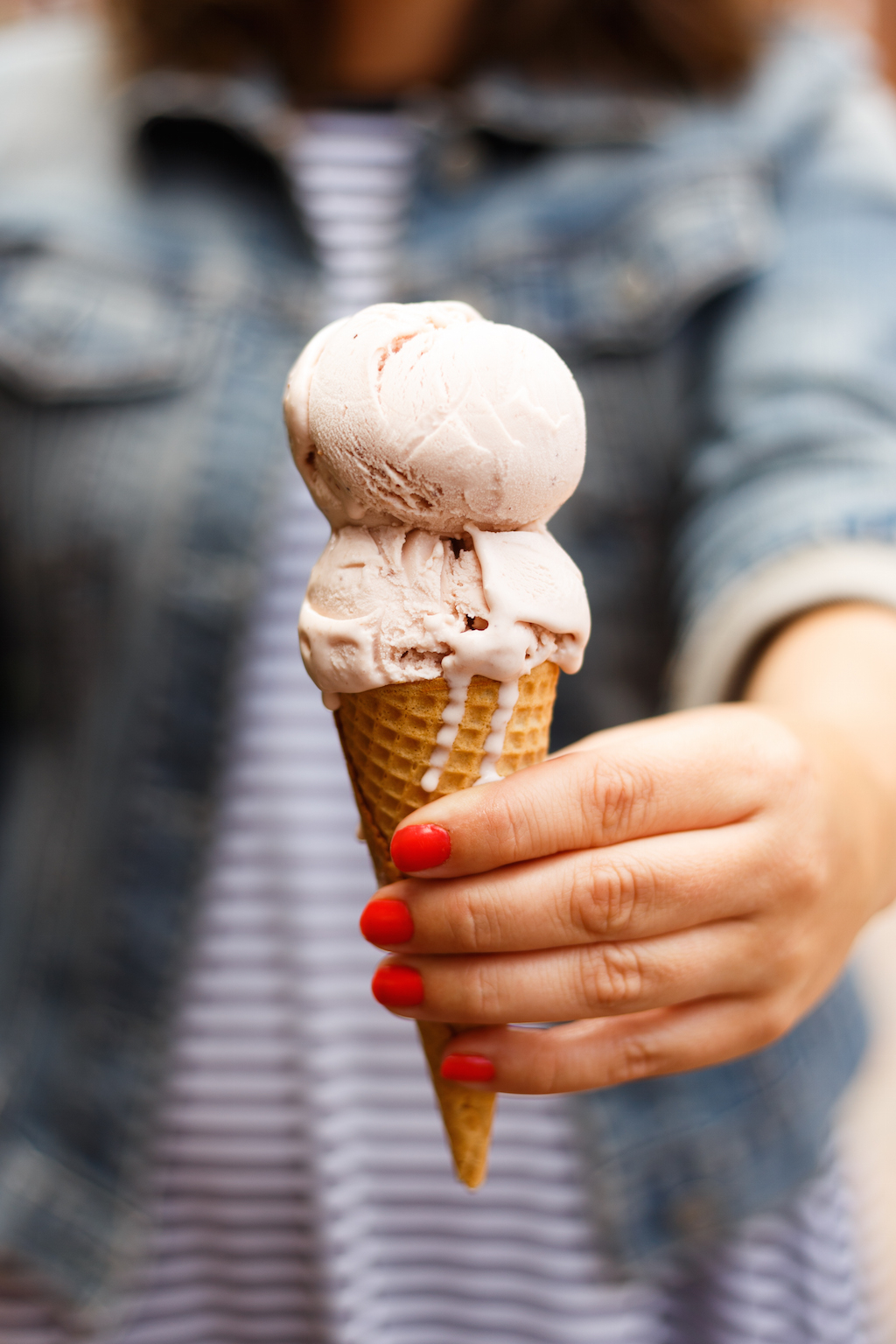 Back when Britton Bauer was getting her start, the idea of all-natural ice cream (without stabilizers, emulsifiers, or dyes) and farm-sourced flavors was relatively unheard-of. But since then, small-batch ice cream shops have popped up all over—places like Ice Cream Jubilee, whose Logan Circle location is just around the corner from the new Jeni's.  
DC-made Ice Cream Jubilee has garnered a devoted following since opening in 2014 for its adventurous flavors (i.e. chocolate barley beer) and local sourcing (dairy comes from South Mountain Creamery, just 50 miles away). Still, owner Victoria Lai admits that "having a national chain across the street will surely change the sales dynamic." She adds, "They have a really expensive piece of property that is very flashy. It's beautiful—like a Starbucks."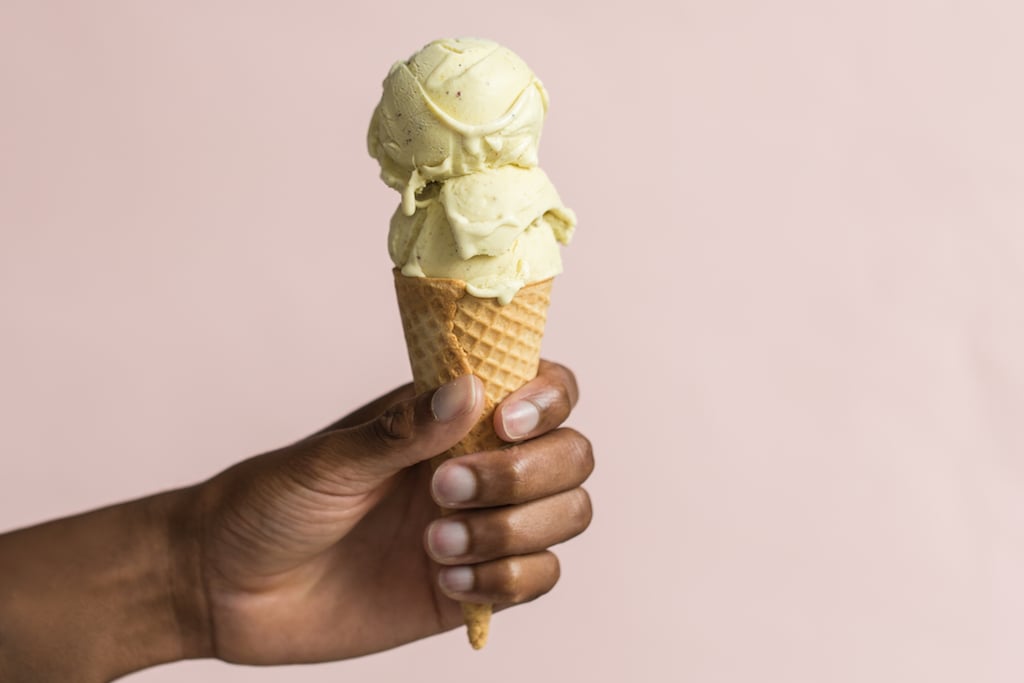 On Thursday, October 5th, Jeni's fans can meet Britton Bauer at a grand opening party and get a free scoop of ice cream, including the popular Sweet Potato with Torched Marshmallows, which is currently sold-out online. It starts at 7 PM and goes until the line ends—it's true, they won't be turning anyone away.
Jeni's Splendid Ice Creams. 1925 14th St., NW; 202-621-8625. Open everyday 11 AM to 11 PM.