The first days of fall this year felt like mid-summer scorchers, and lovers of sweater weather have yet to have their perfect day. But "Spirit of Autumn," a new interactive art installation that opens October 1 at Artechouse, will help you experience fall regardless of the weather forecast.   
Motion and sound sensors allow visitors to interact with the virtual world around them. Clap and a rain cloud will build, followed by thunder. Stand before a pile of leaves and watch them rise up to mirror your form. The "Autumn Dance" room gives you the ability to manipulate fluid, oil-slick-colored light as you dance and gesture around the space. And the third interactive room, "Through the Leaves," mimics the movements of a school of fish, with foliage projections on the floor gravitating toward your feet as you walk.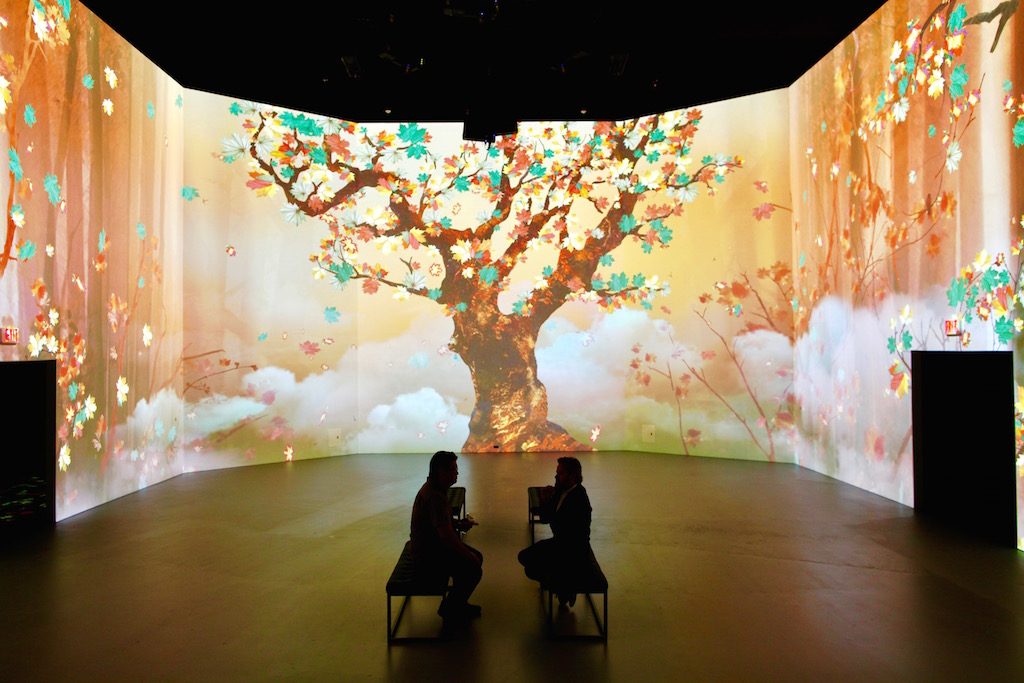 At the back of the exhibit, there is an area where visitors can draw on paper leaves and insert them into a dropbox. Moments later, their leaves are uploaded to the installation. They'll stay there for a day or more.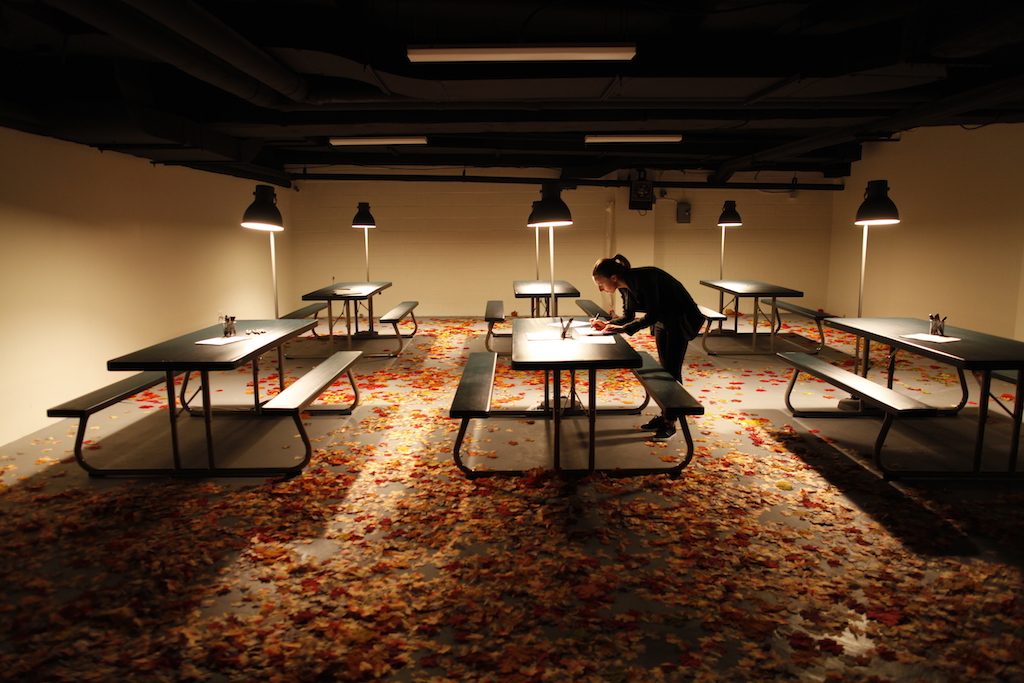 Sandro Kereselidze is the founder and artistic director of Artechouse and wants visitors to walk away with their own interpretations, but also hopes they leave feeling peaceful and connected to nature. "Time doesn't exist here," Kereselidze says. "I wanted it to be a place where you can escape from reality and immerse yourself in a creative, up-to-date environment."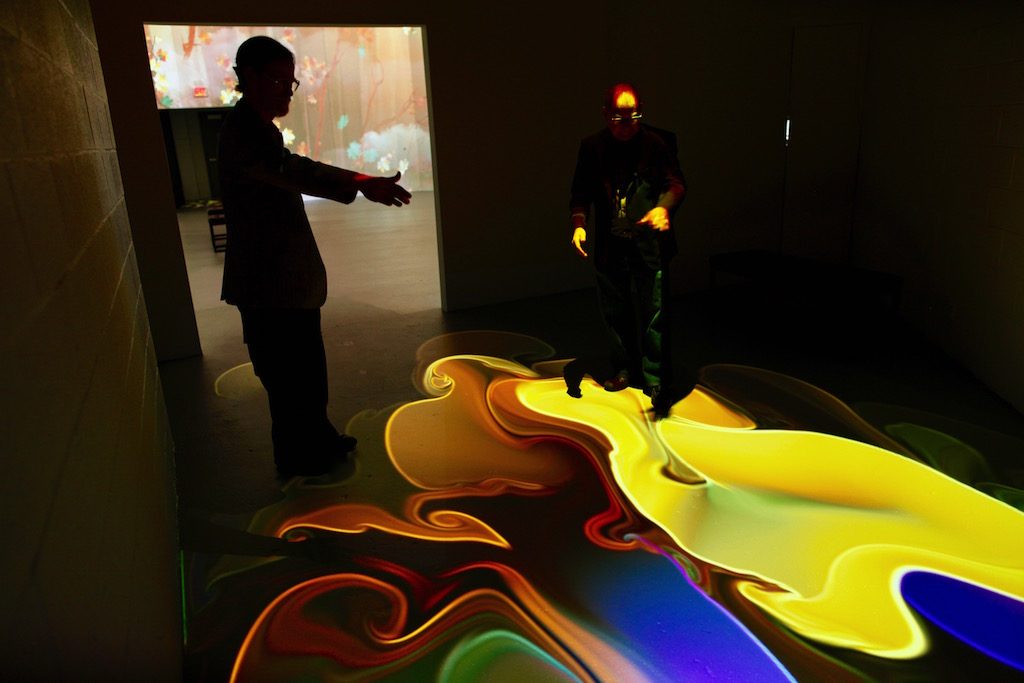 "Spirit of Autumn" is Artechouse's second exhibition but will mark a first for the art center, as it will be debuting the Artechouse augmented reality app that brings 2-D images to life.
New capabilities will be added to the app in the future, but for now, it can be used on the "Spirit of Autumn" signature cocktail. Point your phone camera at the edible wafer placed on the drink's surface and watch as the leafy designs rise up and dance around your glass. The cocktail itself tastes like fall and consists of chacha, lemongrass, hibiscus, lime, and aquafaba.
During the day, all ages are welcome to view and play. At night, the bar opens, and only visitors who are 21 or older may enter.
You can visit the exhibit from October 1 until November 5. Tickets are $8-12.