Meet the Crayola's cool cousins. The crayons are forged from soy, beeswax, and natural pigments and are available in a plethora of playable shapes–from birds and dinosaurs to popsicles and eggs.
The environmentally conscious crayons are handmade in small batches by Katie Gill-Harvey, a former art teacher in Baltimore with more than a decade of experience. When her second daughter was born–she now has three children–Gill-Harvey decided to stay home. "Very quickly, I found I needed something to do," she says. "I wasn't particularly good at being home. I needed a rhythm to my day."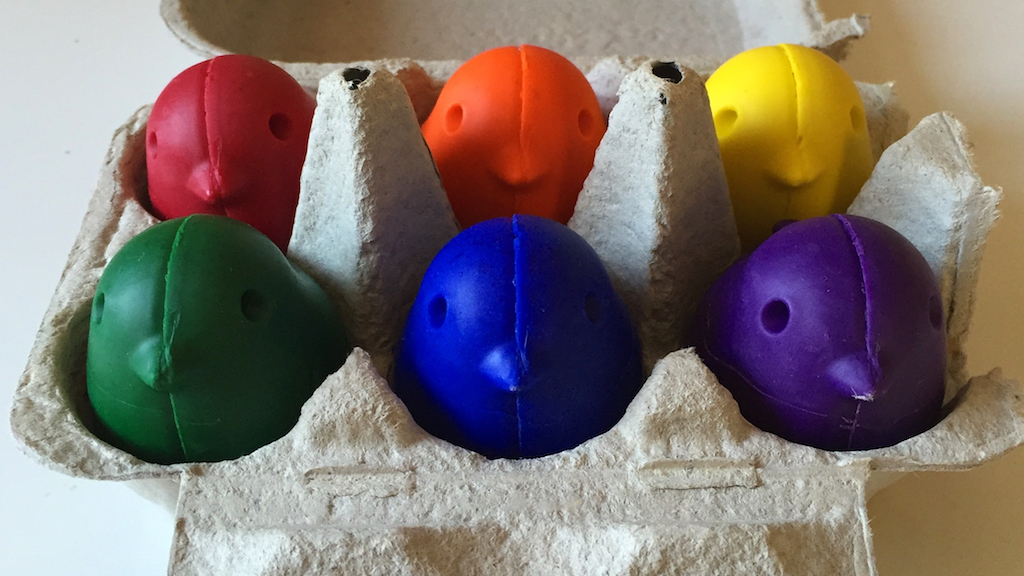 She started writing a blog about motherhood, A Childhood List, where she documents projects she does with her children. After stumbling across a recipe for beeswax crayons, she decided to give it a try. Unfortunately, they turned out "rocky and pebbly." That failed experiment was an inspiration.
"For some reason, I got obsessed," she says. "I spent the next six months perfecting this crayon recipe, not having any intention of doing anything with it."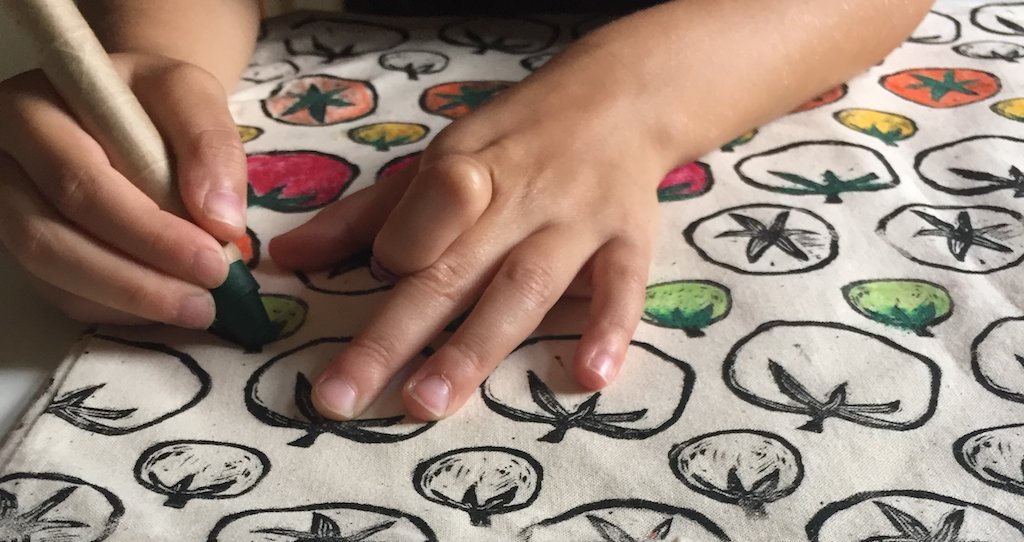 After creating a winning recipe, her husband urged her to sell her creations, so she listed small square homemade crayons on Etsy in 2012. To her surprise, they began selling swiftly, and so A Childhood Store was born (her products are also available in DC at Steadfast Supply). In the intervening years, she has expanded her offerings to include colorable tote bag kits and crayons in a multitude of shapes. "Having my own kids, I could see the appeal, because they could color with them and play with them," she says. "As an art teacher, I could see how they were helpful for fine motor skills."
For Gill-Harvey, the best part about her work is seeing where her crayons end up. "I always get excited on Christmas and Easter," she says. "Just knowing you're a part of someone's morning is exciting. I love when people tag me and I get to see photos of kids using the crayons. That makes me so happy."