Bunny Crayons by A Childhood List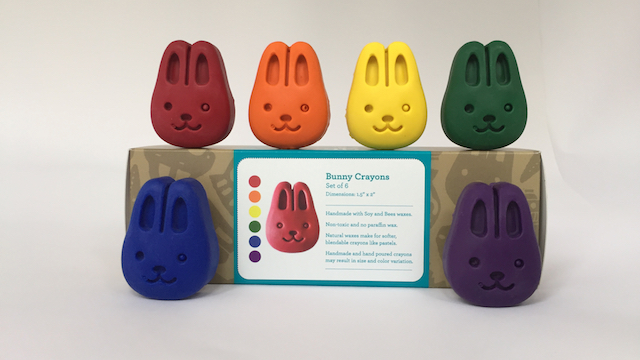 Your little cottontail is going to hop up and down with joy when she sees these eco-conscious Crayola alternatives. Forged from soy and beeswax, the bunny-shaped crayons are designed for little hands. $12.
Chocolate Eggs by Fleurir Chocolates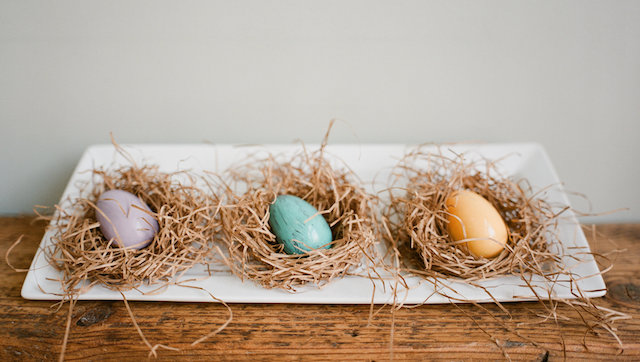 Master chocolatier Robert Ludlow has outdone himself this season with a quixotic array of pastel treats. These praline-filled chocolate eggs are almost too pretty to eat. 6 for $19.95.
Button Packs by the Neighborgoods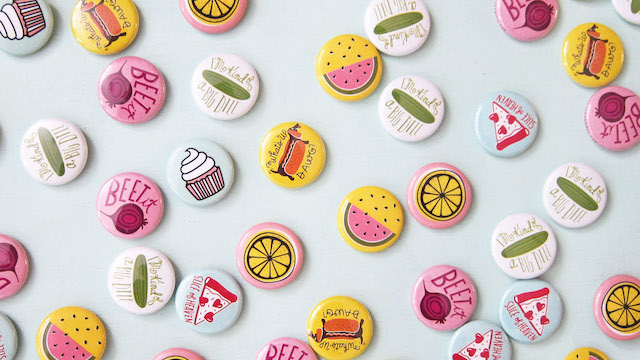 Perfect for mini bon vivants, these cute mini buttons sport cupcakes, lemon wheels, and charming food puns, such as "I'm kind of a big dill." $6 for 4 buttons.
Chocolate Covered Oreo Cookies by Capital Candy Jar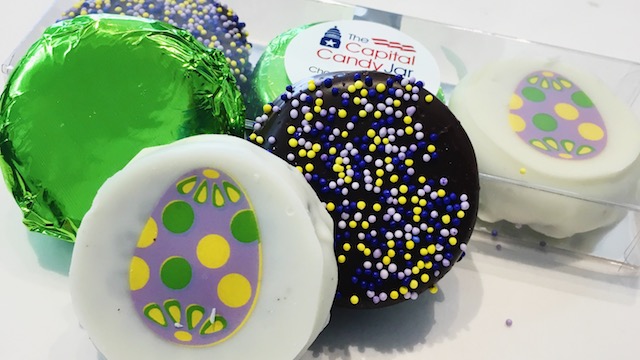 Whether you prefer white, milk, or dark chocolate, this trio of enrobed Oreos is for you. They go down best with an ice cold glass of milk—dunking encouraged. $6.
Wooden Car by Christina Boy Design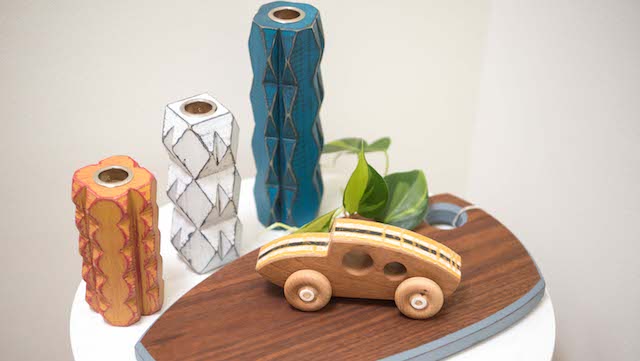 Forget Matchbox and Hot Wheels—this handmade wooden race car is more durable and handsome. Available at Steadfast Supply, 300 Tingey St., SE, #140. $46.
Edible Cookie Dough by the Cookie Jar DC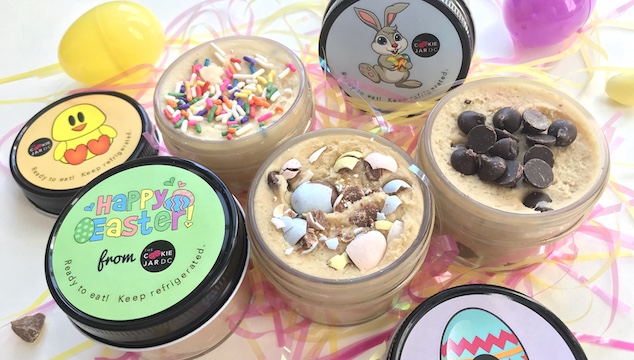 The Easter pack features four ready-to-eat doughs: chocolate chip, sugar cookie, Cadbury egg, and a flavor of your choice, which will last a month in your fridge or can be frozen for up to six months. $25.
Bonbons by Chocotenango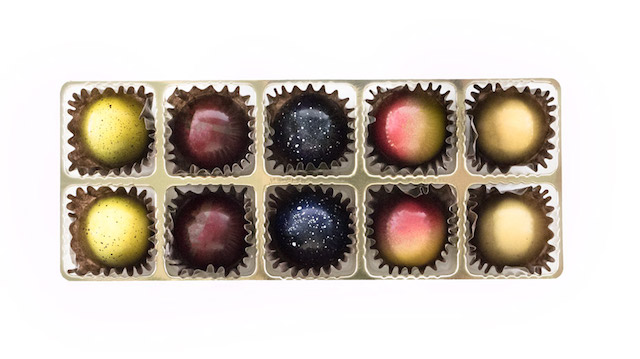 If Russell Stover doesn't cut it with your kid, try these sophisticated sweets instead. They're packed with elevated flavor combinations, such as coffee caramel and passion fruit-mango. 10 bonbons for $22.50.
 Spark Bites by Warren Brown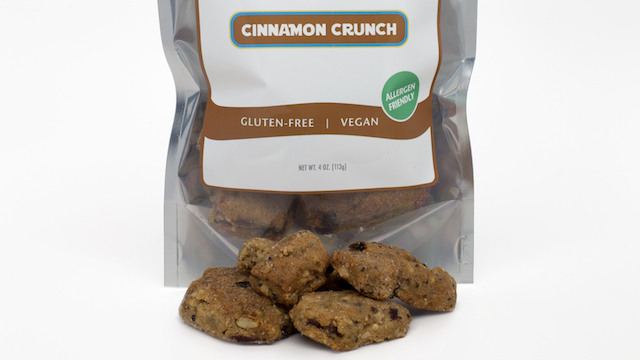 Not every treat has to be bad for you. These flavorful energy snacks are packed with chia, flax, and oats, and accented with cinnamon and cayenne for a kick. $3.99.