Andrew Whitehead has amassed so many vintage glasses, shakers, and punch bowls that he had to build an extra pantry just to house them all. But the cocktail enthusiast, who documents his finds as Liquorary on Instagram, has since transformed his overstuffed shelves into a side hustle, selling coupes and tumblers.
Whitehead, who works for the Department of Defense, got into cocktails after returning from six dry months in Iraq in 2011. "My wife treated me to every good restaurant in the city," he says. "That was right when the DC cocktail renaissance was really kicking off."
His wife, Nole Garey, runs a design blog called Oh So Beautiful Paper, so she encouraged Whitehead to contribute posts about cocktails as a creative outlet. At the time, though, they didn't have a lot of nice glassware, so he started looking for pieces at thrift stores and antique shops. The collection has since snowballed to a few hundred glasses.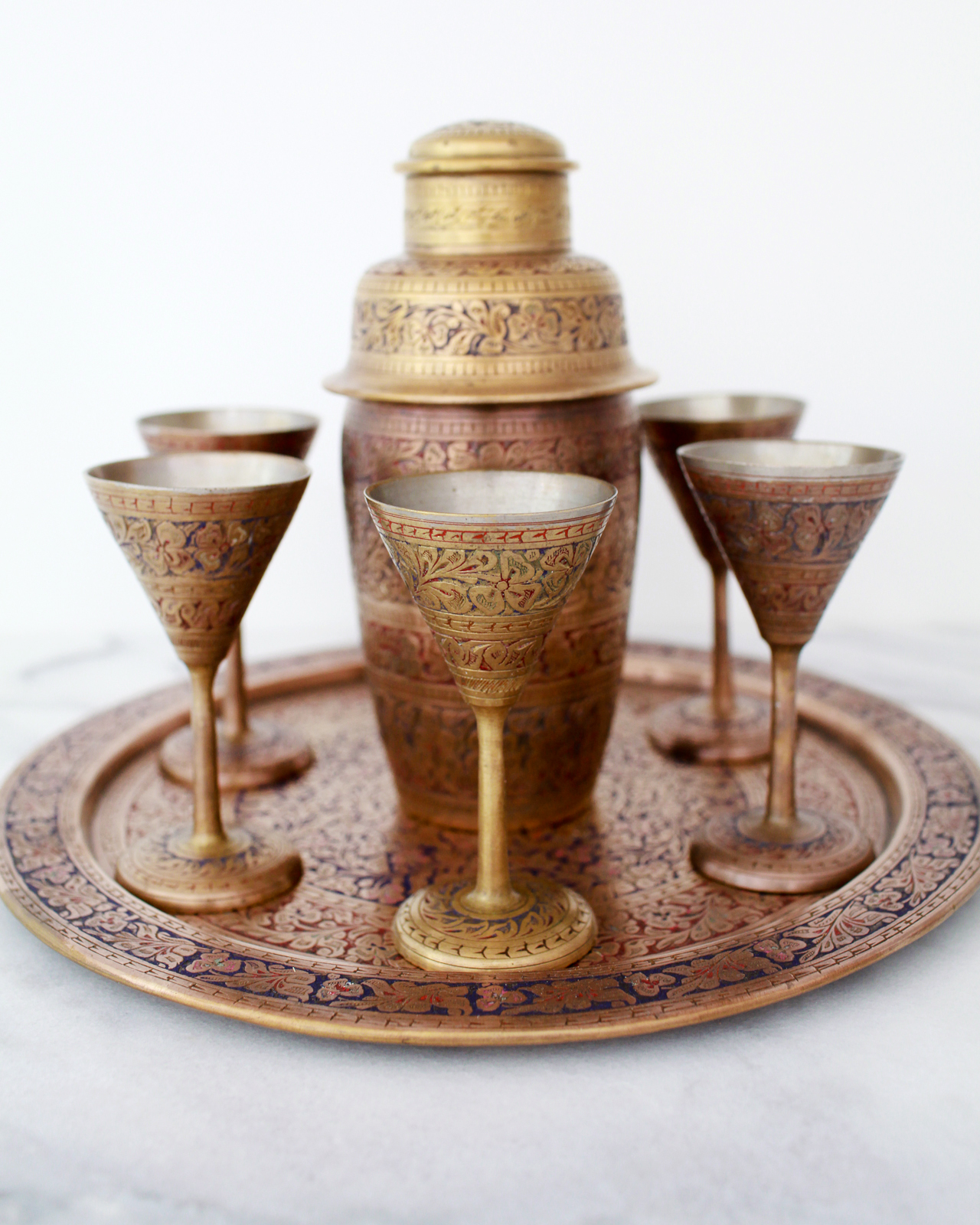 "At various points, it has been everywhere—in every cabinet, on every counter," Whitehead says. "Those are the times when I say, 'This is madness. I can't live like this.' If nothing else because it's under constant threat of being destroyed by a casual bump into a counter."
To help clear some space, Whitehead set up an Etsy shop. But no matter how carefully he packaged the items, a lot of them still ended up broken. Instead, he started looking for ways to sell locally. He hosted his first pop-up stand at rum distillery Cotton & Reed earlier this year. He's also sold his wares at One Eight Distilling.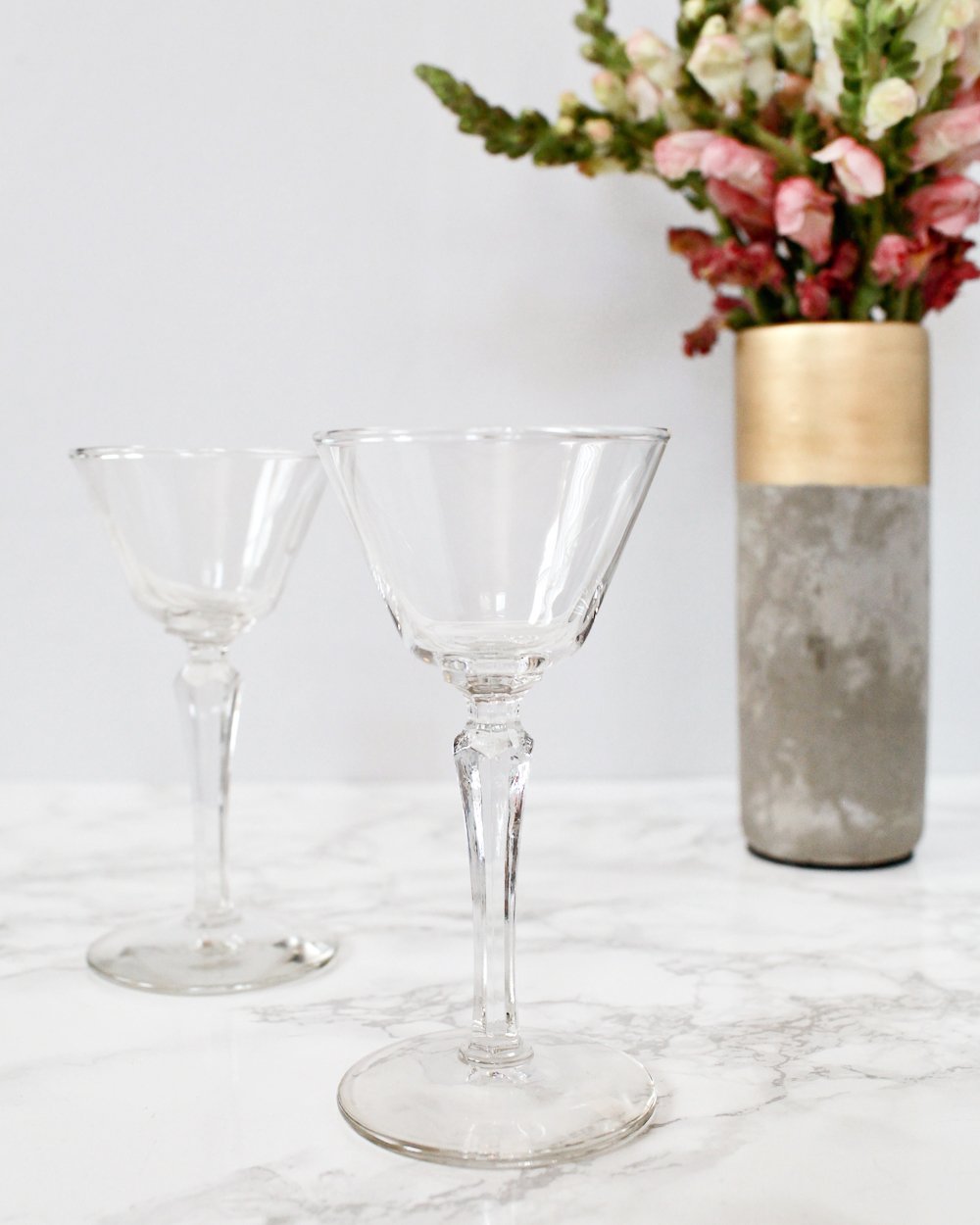 Whitehead appreciates the way older glasses were made just the right size for cocktails and the detail in design. He's particularly drawn to mid-century vessels. "Before stuff was really mass market the way it is today, people actually poured a lot of thought and care and love into the things that they made," he says. "It just reflects how important cocktails and drinking culture was to the people making those glasses and using those glasses."
For those looking to build their own collections, Whitehead says head to thrift shops and antique stores in the suburbs—or further. West Virginia used to be a big manufacturer of glassware, and he's found some gems out there. He's also gotten lucky at the DC Big Flea, an antique market held a few times per year at the Dulles Expo Center.
Another option: hold out until the next Liquorary pop-up. Glassware sets typically range range from $30 to $100 (and occasionally more), depending on the quality and rarity. Whitehead says he's planning to do another pop-up for the holiday season, so stay tuned for details. Meanwhile, his wife recently opened a photo studio and artist workspace called Common Room Studio in Alexandria, where he's planning to sell glassware and host cocktail classes. Also look for workshops on food styling, calligraphy, and more.
Going forward, Whitehead says he's looking into selling directly to bars. He'd also love to someday work with a glass manufacturer to bring back some bygone designs.
"That's the dream," he says. "Somewhere in Brooklyn, there's a hipster waiting for me to call him up and put in an order."