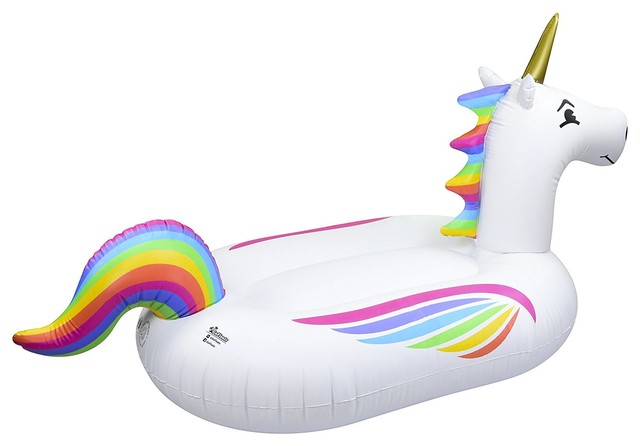 Your kids will be the coolest children in the water when they get astride this Instagrammable inflatable. It's big enough to hold three or four little ones–or a couple of adults who should know better. One note: make sure you bring an electric inflator to save your lungs a serious workout.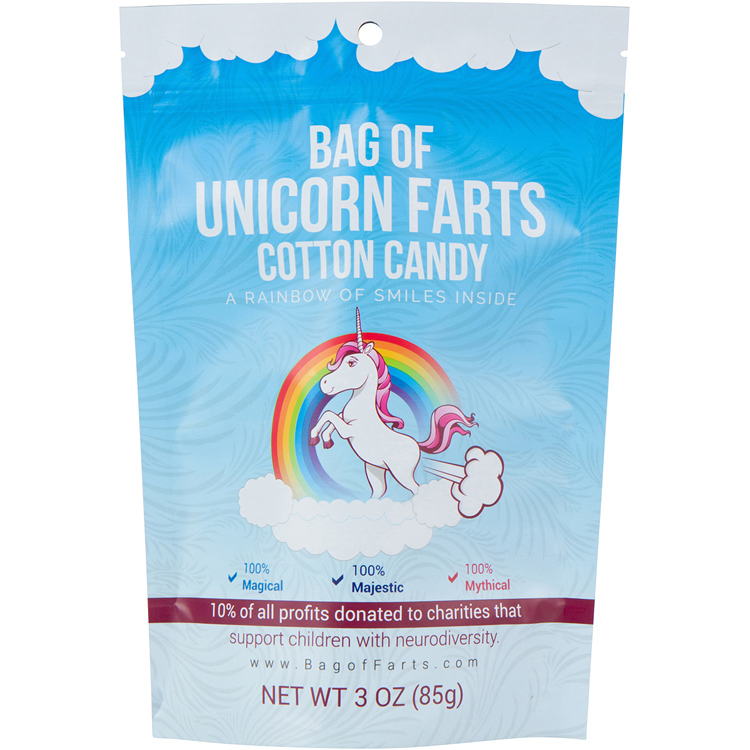 Don't judge. Unicorn farts are funny, especially when they turn out to be tasty strawberry cotton candy. We can't promise your kid won't rip fake farts after eating this spun sugar treat, but consider that part of the fun.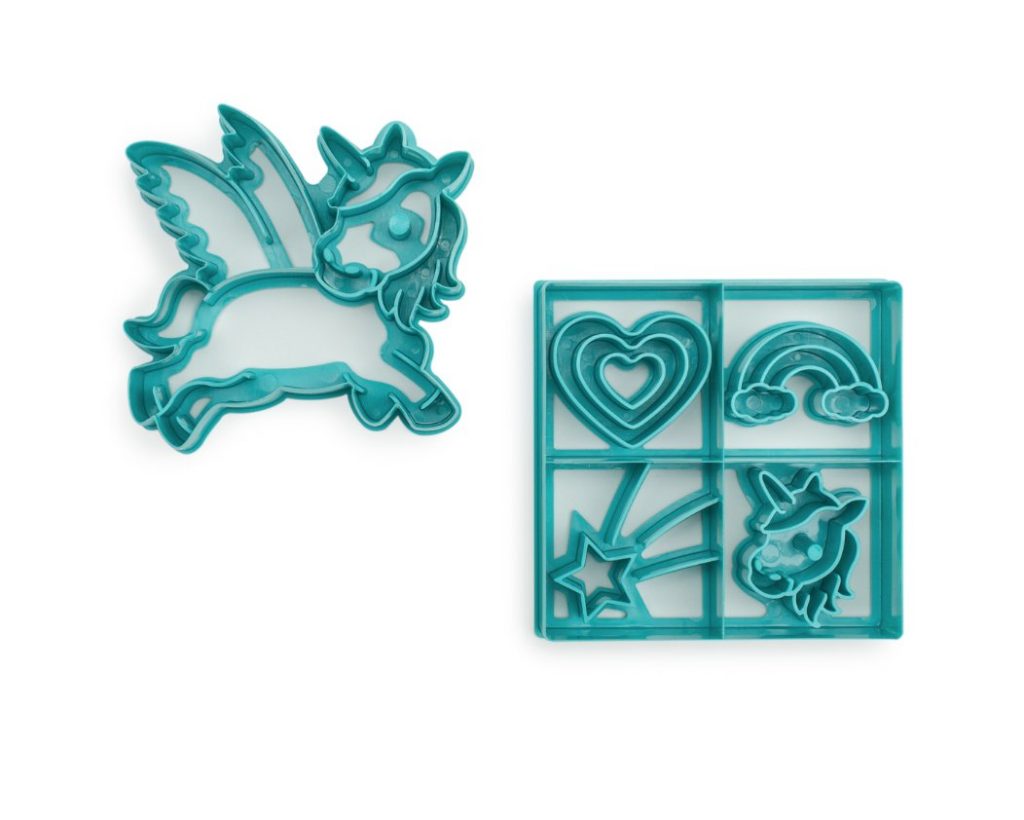 An ordinary PB&J becomes a delightful unicorn. The set also includes small stamps to imprint a rainbow or shooting star onto the bread. These spellbinding sandwiches will undoubtedly be the talk of the cafeteria.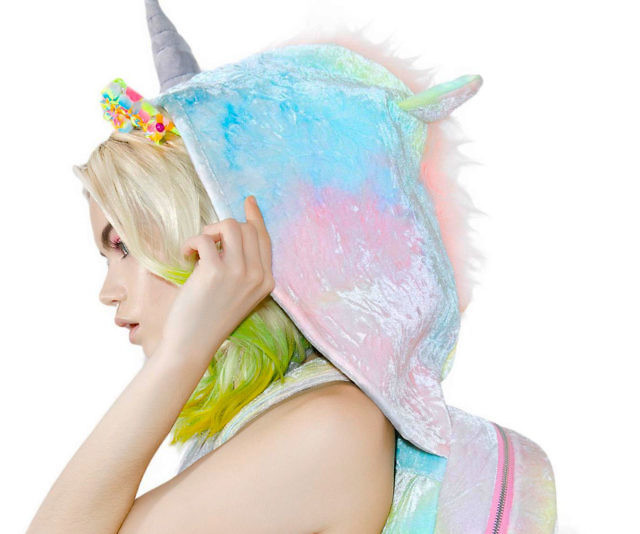 The rainbow plush pack with pink fur accents hides a hoodie that transforms its owner into a unicorn. There's even a little pink fur tail dangling off the back. Wear it to school or Coachella–it works in either setting.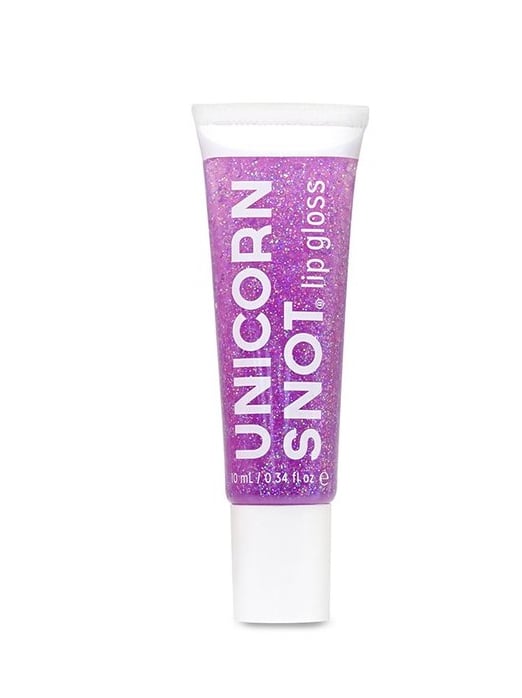 Don't let the name "Unicorn Snot" gross you out. This cotton candy scented gloss adds sparkle and shine to your tyke's smile. Best of all, no unicorns were harmed in the making of it: it's cruelty-free and vegan.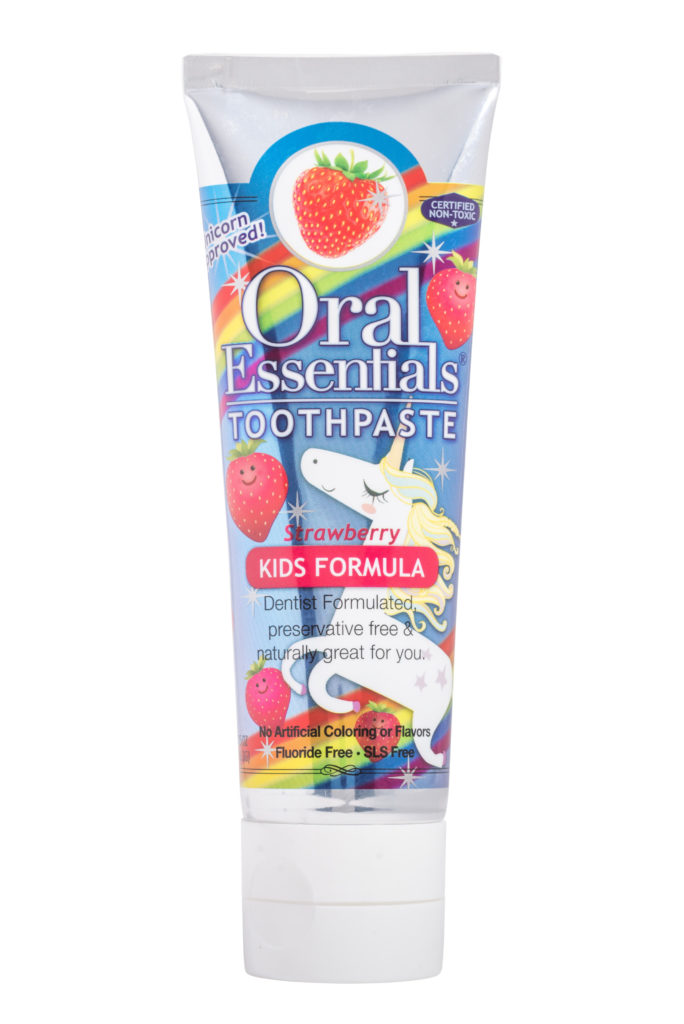 Having a hard time with your little one when it comes time for oral hygiene? "Unicorn approved" toothpaste just might get them brushing. The strawberry-flavored cleaner will earn approval from parents as well, since it's free of fluoride, preservatives, gluten, dye, and chemicals.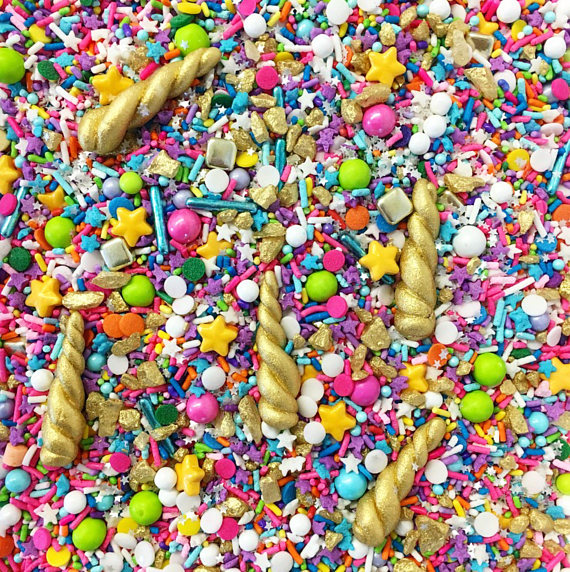 Transform the most ordinary vanilla frosted vanilla cupcakes into the most magical treats ever. The kaleidoscopic sprinkle mix includes a colorful array of sprinkles and stars, plus five edible golden unicorn horns. Guaranteed to elicit oohs, aahs, and OMGs.