When chef Nathan Beauchamp and business partner Greg Algie were envisioning their new Shaw venture, they didn't picture a traditional bar or restaurant.
"My whole perspective is that we're throwing a dinner party a day," says Beauchamp. "We want to be like that guy in your neighborhood who's a great cook and is always having people over, but you never know what you're doing to get."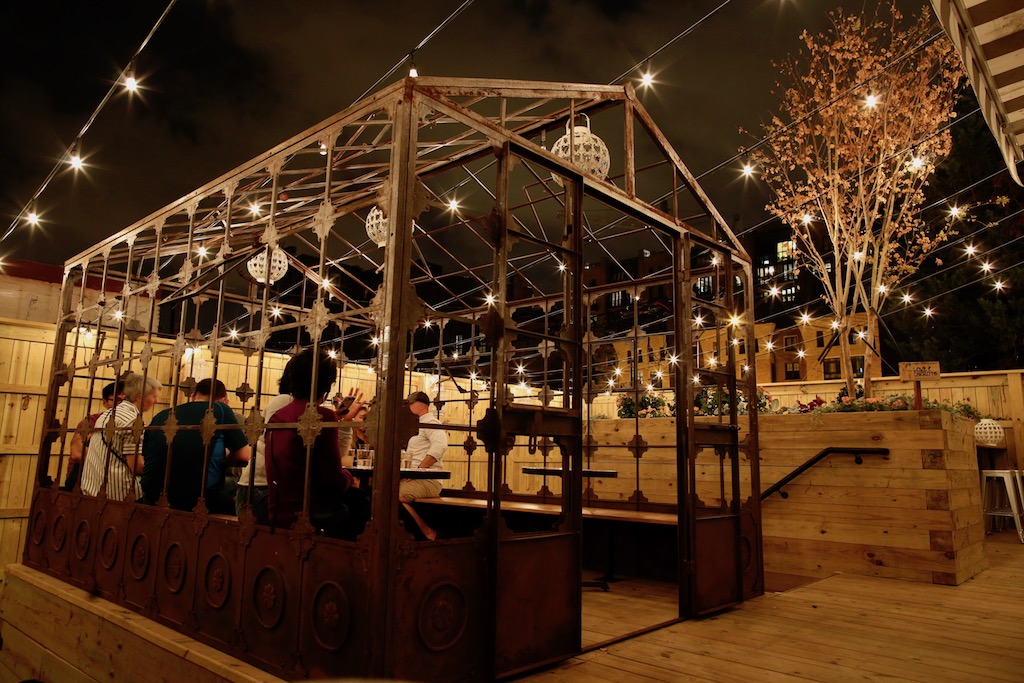 The result of their thinking is Calico, an atmospheric "urban garden" tucked in a corner of Blagden Alley just steps from sister restaurant Tiger Fork (the duo also own Fainting Goat). Just like an (awesome) house, there's a big backyard with a grill, herb garden, and glowing lanterns and string lights. There's also space for 60 indoors for hanging out when the weather turns sour—though Beauchamp and Algie plan to use the al fresco area as much as possible, setting out heat lamps, blankets, mugs of soup, and crockpot cocktails when the weather turns chilly.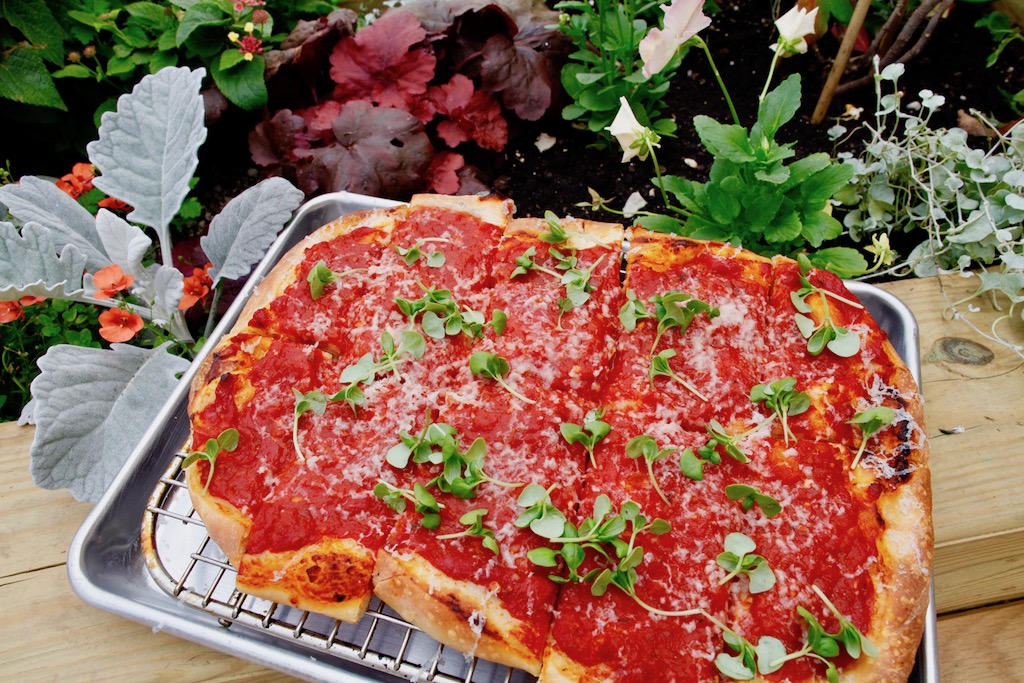 Beauchamp comes from a fine dining background—he helmed the kitchens at Bistro Bis and 1789—but Calico's food is meant to be relaxed. Dishes are inspired by cookouts along the Eastern seaboard, particularly from the owners' home areas: the Chesapeake Bay (Beauchamp) and New Jersey (Algie).* Patrons can dig into crab feasts and lobster boils in season. The grill will turn out a rotating mix of items like local oysters, sausages and peppers, and veggie burgers. Groups can settle around picnic tables and dig into Philly-style tomato pies, bags of Utz chips served with homemade onion dip, and wedge salad skewers with charred cherry tomatoes, mozzarella, pancetta, and "French-ish" dressing (i.e. tomato-spiked ranch).
"It's like a state fair," says Beauchamp, who visited the Minnesota fair while working in Minneapolis. "You can get anything on a stick—even salad."
Drinks are designed to be equally fun and easy-going. As an alternative to ready-made cocktails on tap, the bar serves boozy "juice boxes" in three flavors. The Capri Sun-style pouches go for $10, filled with mixes like the Blagden Rose with local Lone Wolf vodka, passion fruit liquor, pineapple, and cranberry. Draft wines and bubbly are available by the glass or shareable carafe, and there's also a handful of local beers.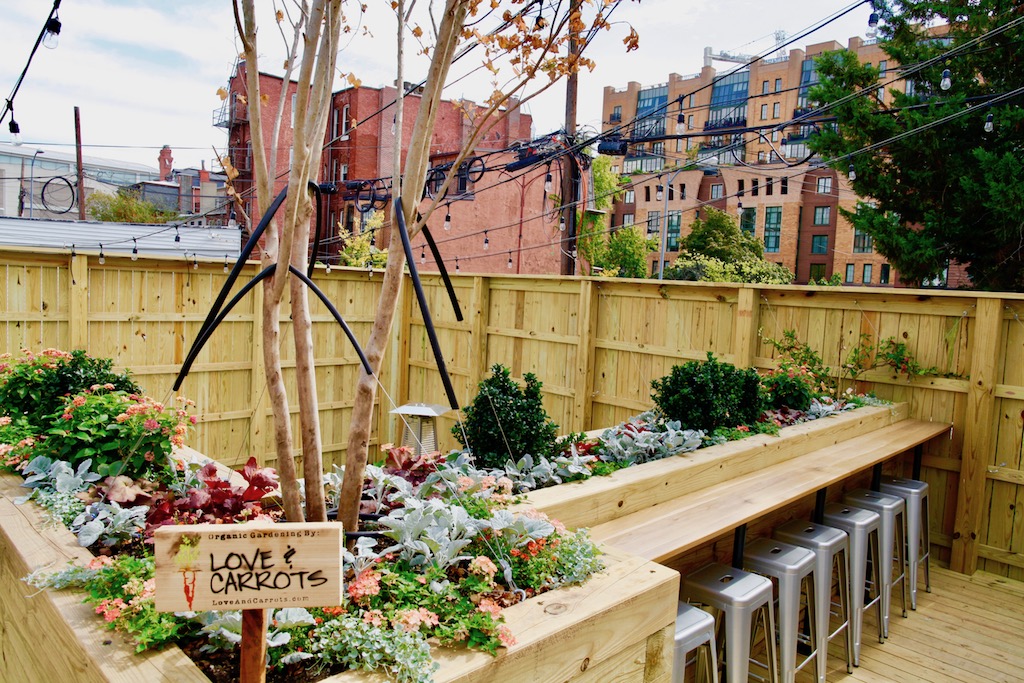 Given the name—Calico, like an alley cat—one would think the owners were feline fans. Not so much.
"I'm allergic," says Beauchamp. "We actually both have noodle dogs named Ramen and Soba."
Calico. 50 Blagden Alley, NW. Open Friday and Saturday, noon to 11 pm (outdoors) and 1 AM (indoors); Sunday through Thursday, 3 to 10 PM (outdoors) and 2 AM (indoors).
*This post has been updated from an earlier version, which incorrectly said Algie was from Philadelphia.