When word recently leaked that the Uptown theater's corporate owner, AMC Entertainment, was planning to ditch the beloved Cleveland Park movie house's familiar sign, public reaction was swift and sharp. AMC backed off, and the local landmark remains. But residents' attachment to those six red letters got us thinking about the subtle impact of Washington's signs. We asked Martin Moeller, senior curator at the National Building Museum, for some personal favorites.
18th & U Duplex Diner
This distinctive twist of neon once advertised the 18th & T liquor store a block away. When that was torn down in 1998, the restaurant's owners salvaged the sign and changed the T to a U, preserving a bit of community character. "For longtime residents, that was an important continuity. There are zillions of things that people notice subconsciously and may miss when they're gone."
Central Union Mission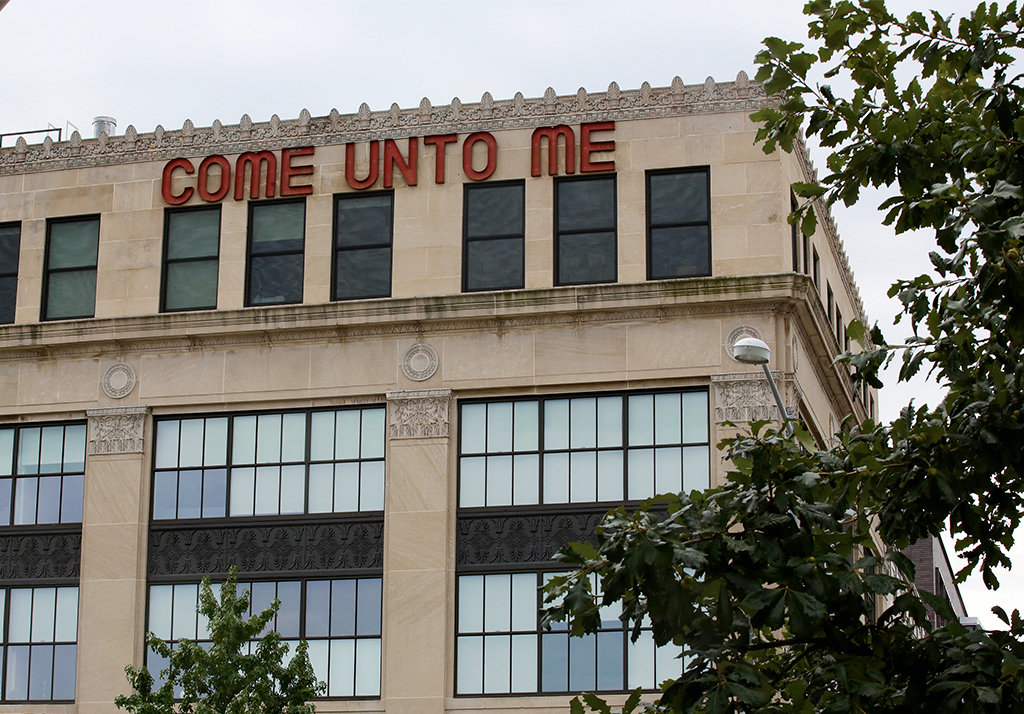 Next time you walk by the Shi­nola store near Logan Circle, look up. Near the roof, you'll see red letters spelling out come unto me—a remnant of the building's past as a homeless shelter. When developers converted it to condos and shops, they kept the sign, which now serves as a reminder of the area's dramatic gentrification. "I like the fact that it will encourage [people] to ask about it and learn about a very different time in the history of that street."
Anacostia Building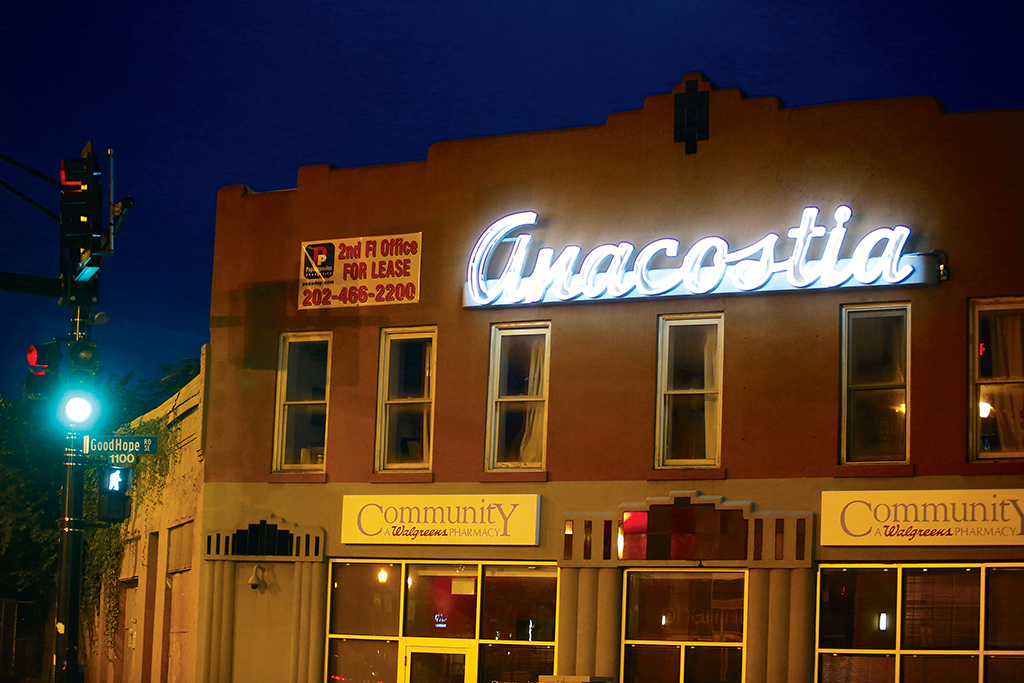 This two-story structure on Good Hope Road, Southeast, isn't much to look at (it currently houses a Walgreens), but its graceful cursive sign marks an important spot. "It's right as you're crossing the [Anacostia] river and is considered an unofficial entry into old-town Anacostia. That's important: It's easy to overlook stuff east of the river."
AFI Silver Theatre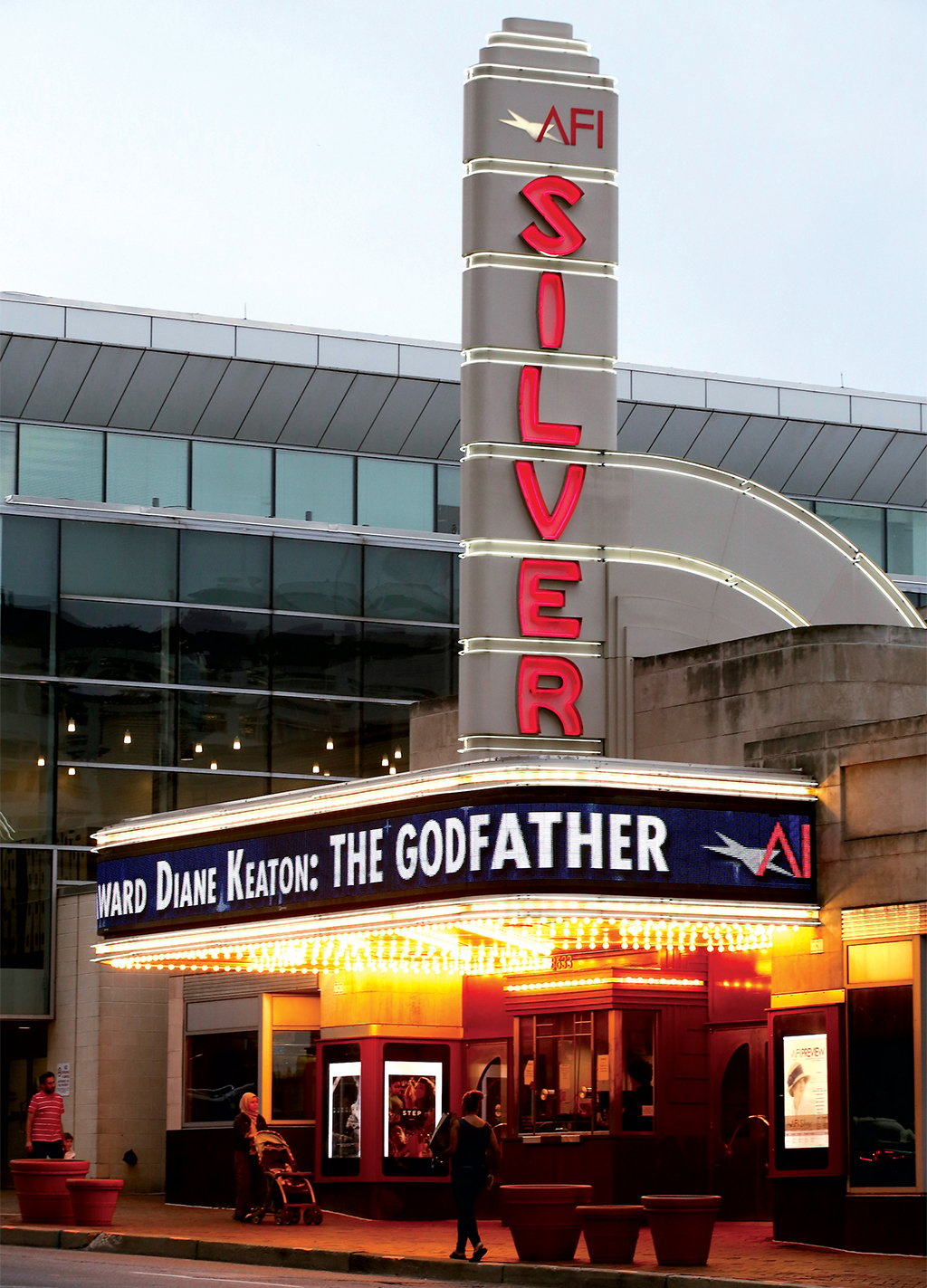 Rising like a mini-skyscraper out of the 1938 movie theater's marquee, this Art Deco beauty still serves as a beacon for downtown Silver Spring. "It deliberately created a sense of arrival in this commercial center. Design-wise, I think it's really striking.
Glen Echo Park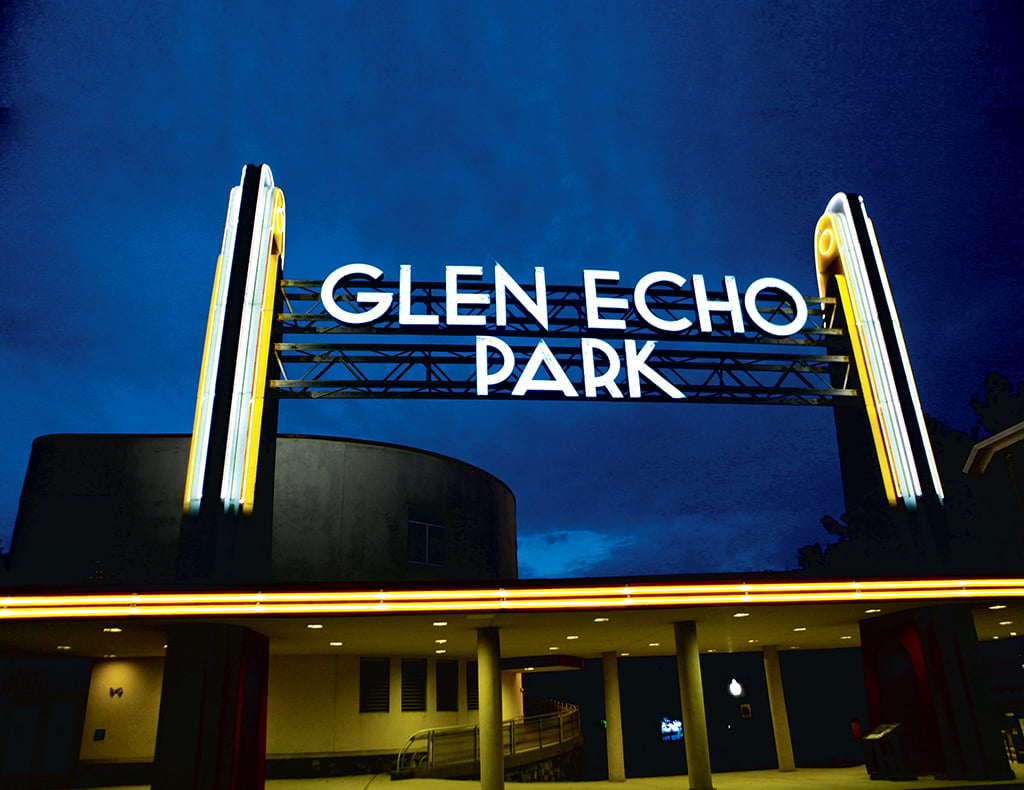 The long-running arts center welcomes visitors with a replica of the impressive Deco sign from its previous incarnation as a popular amusement park. "It's designed to pull people in, to create a sense of event, to convey that this is going to be a fun place."
Madam's Organ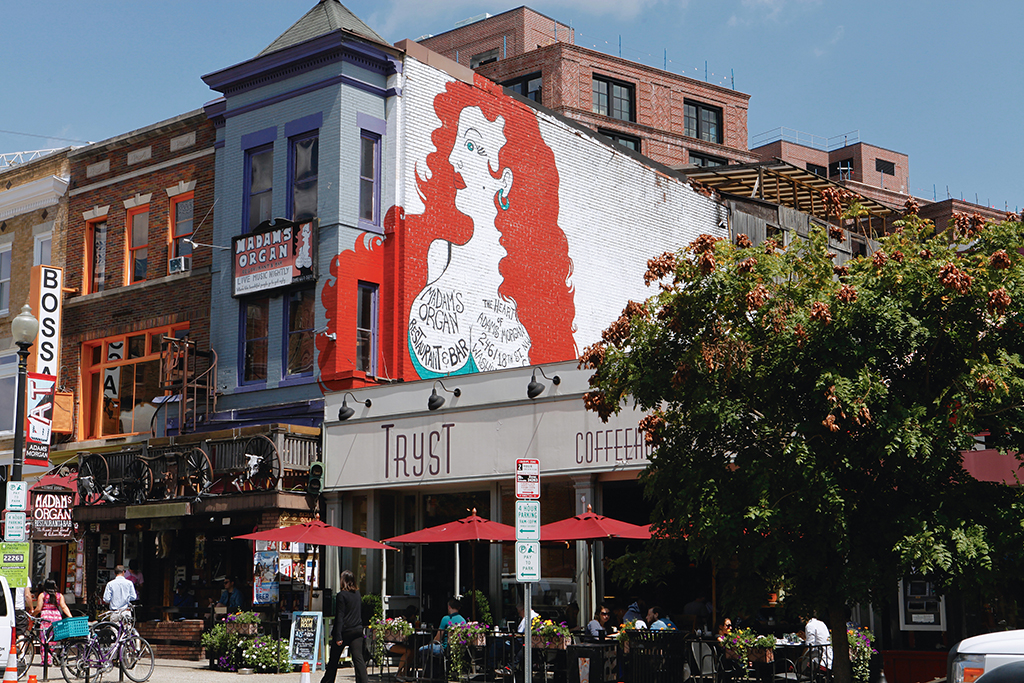 Painted to promote the night-life mainstay, this flame-haired mural—along with what the website describes as its "large boobage"—is closely identified with Adams Morgan. "It was meant to be an advertisement for that one particular [business], but it's now strongly considered to be part of the community."
Majestic Cafe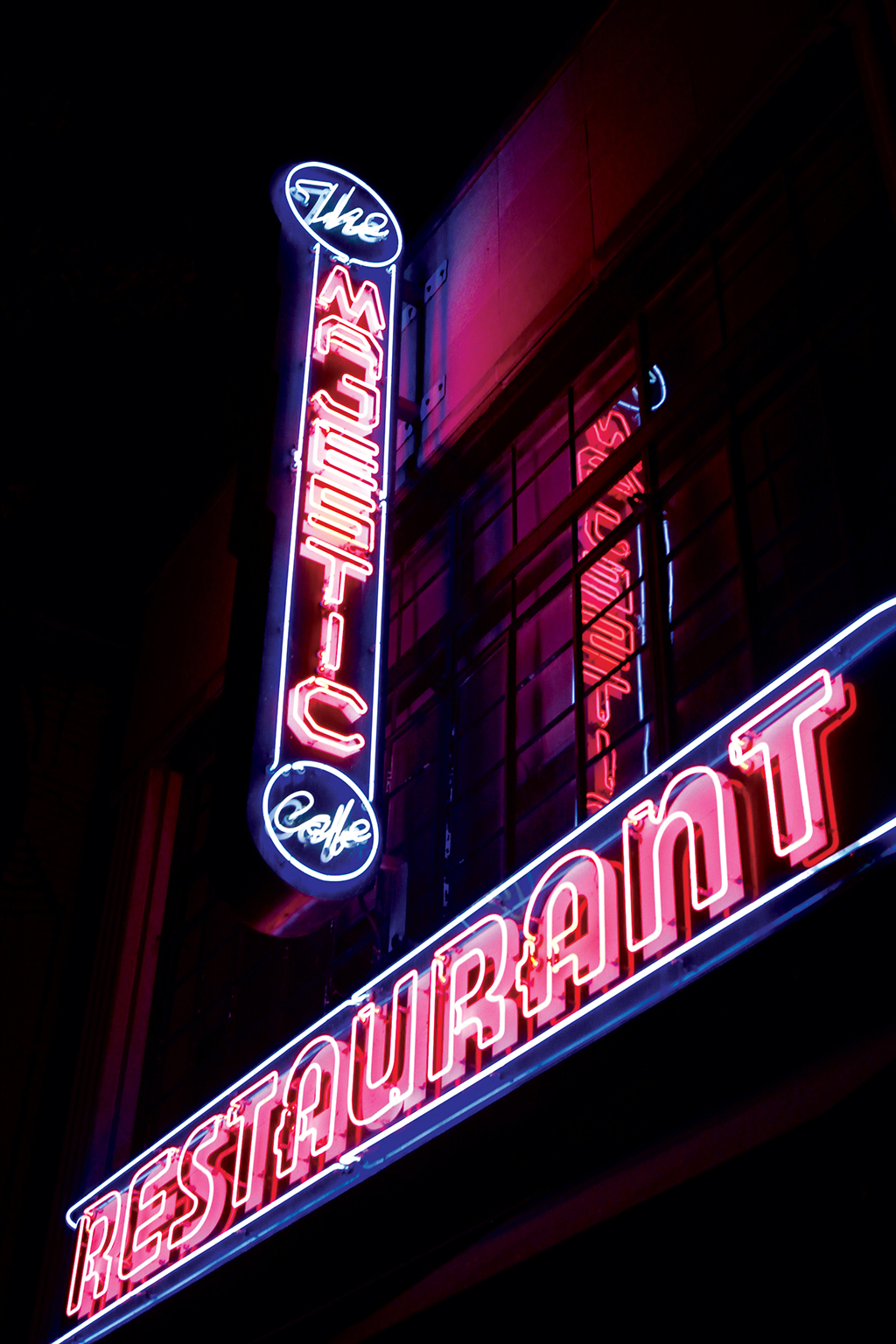 An Art Deco facade doesn't fit with Old Town's 18th-century vibe, but that's part of this sign's charm. "When we think of Alexandria, it tends to be about really old history. The Majestic is a reminder that history is a broad sweep. It didn't ruin the Colonial character of Alexandria—it added to it. It provides a kind of accent."
L'Enfant Cafe & Bar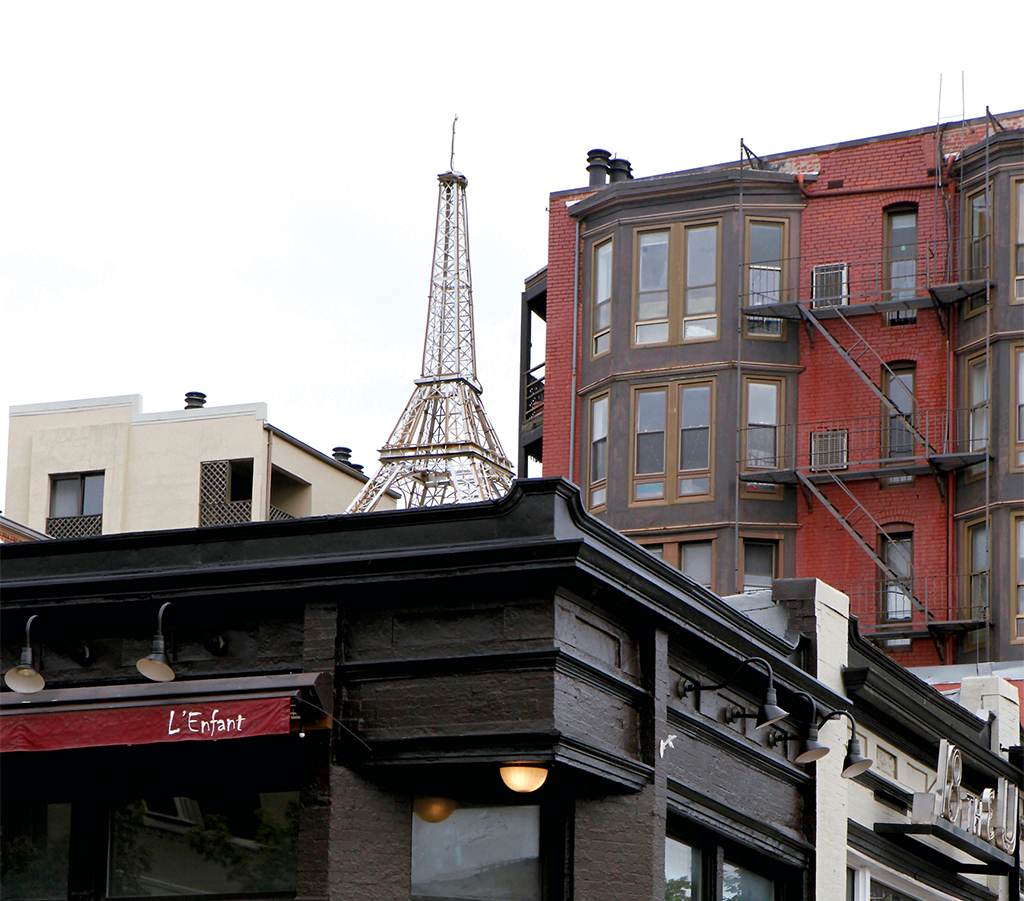 Though the French favorite closed in July, its Eiffel Tower lives on—for now. Will it go the way of other much-lamented signs such as the ones from WUST Radio Music Hall—now the 9:30 Club—and Cleveland Park's Yen­ching Palace? Moeller hopes not: "It would be silly not to keep it, even if the new place has no connection to French food. It's etched into [DC's] consciousness."
This article appears in the October 2017 issue of Washingtonian.