Plant elements are all the rage in home design (for proof, look no further than these chic rooms). But what if you want to add gorgeous greenery looks to your wedding? For Jimmy and Maria, the surprise answer was to host their wedding in a friend's brewery, with Claire Duran Wedding & Events doing the decorating. The resulting plant wall was beautifully simple, with a range of lush leaves to an industrial wall in a modern pattern mimicking wallpaper.
Check out the results in the photos below by The Kama Photography.
Follow B&G on Instagram | Like B&G on Facebook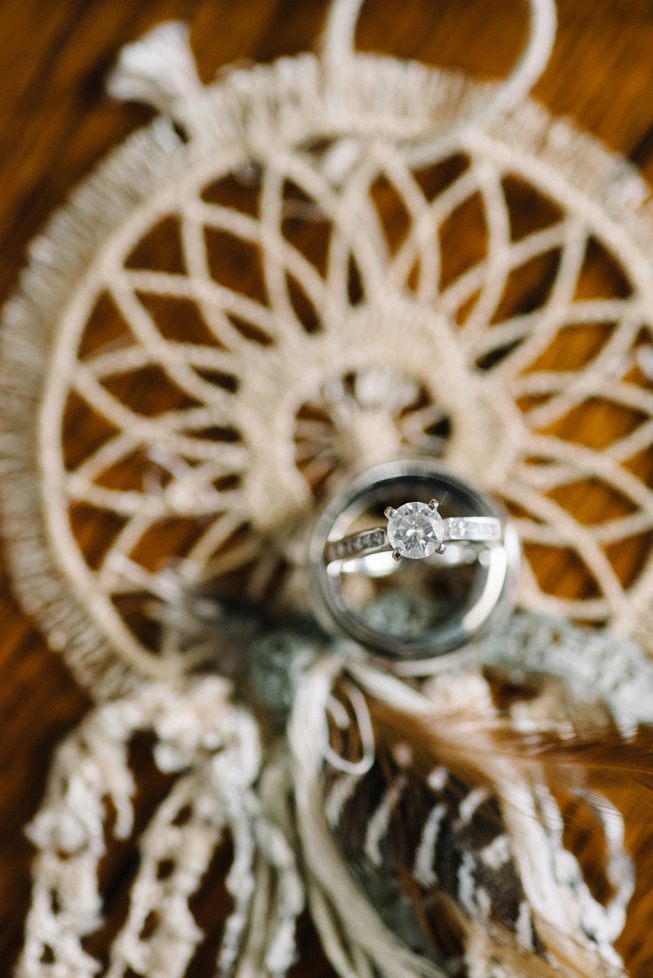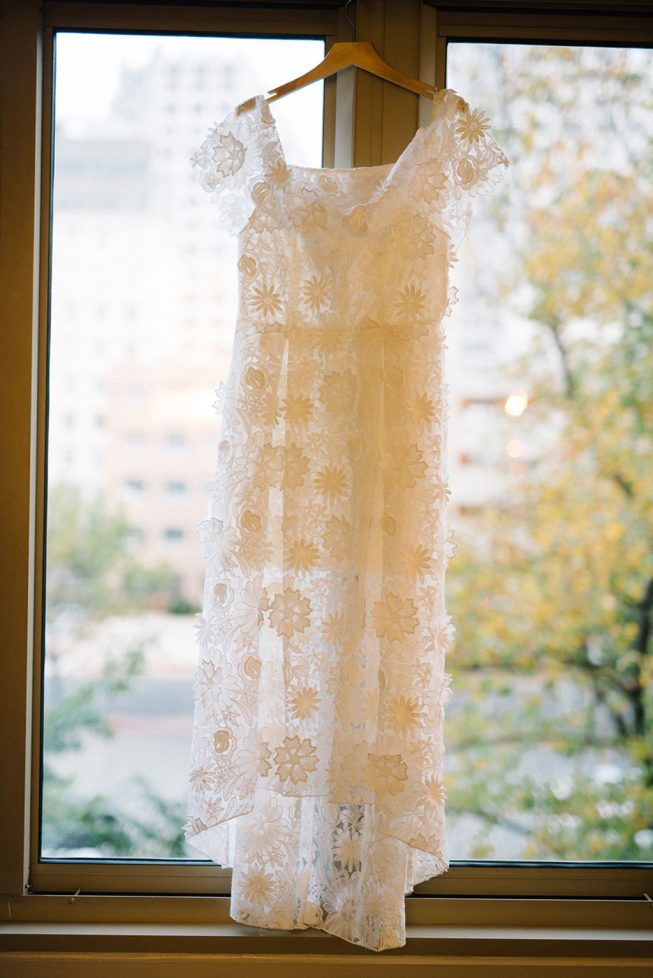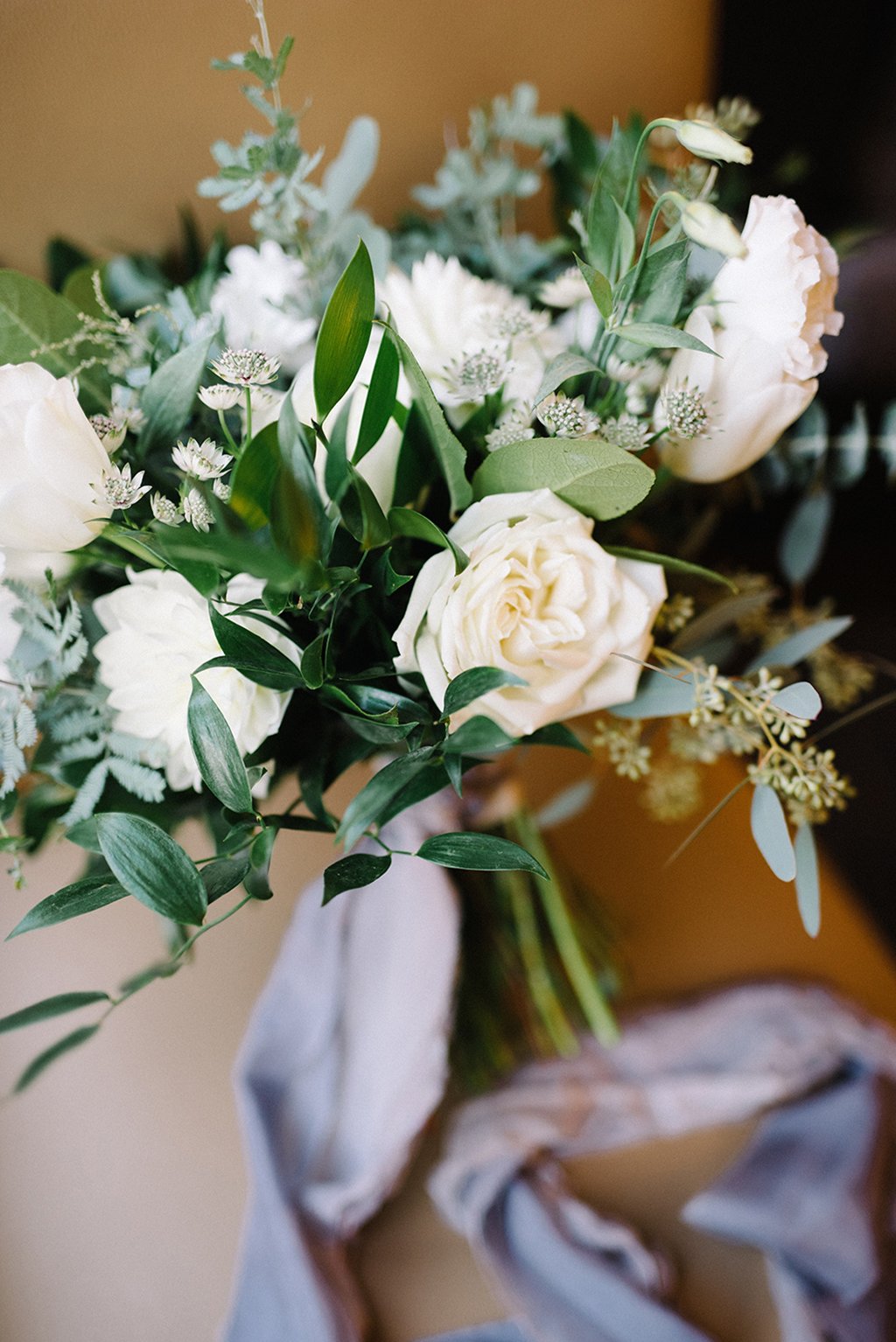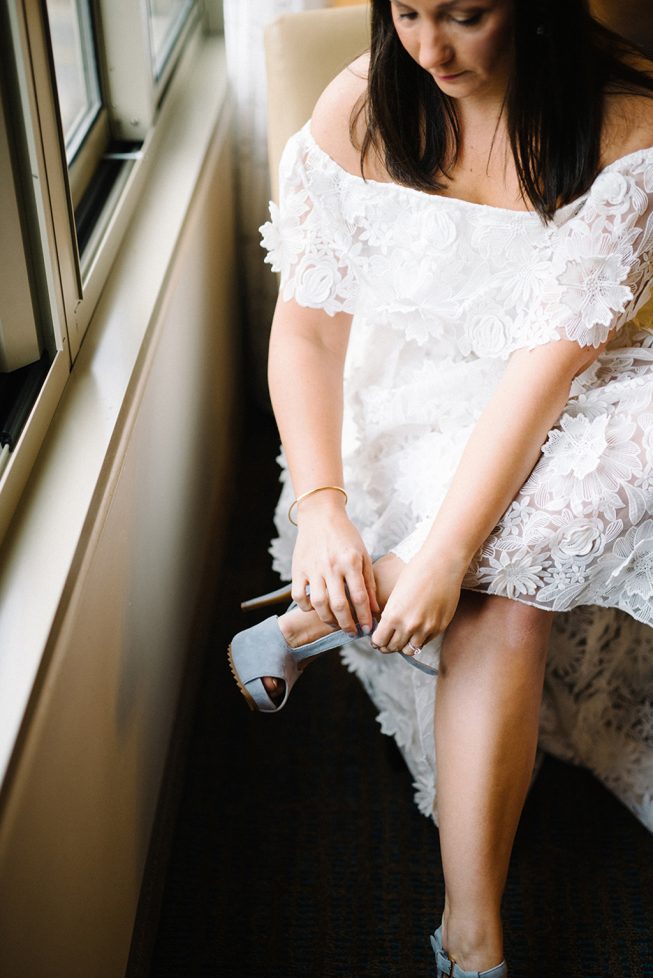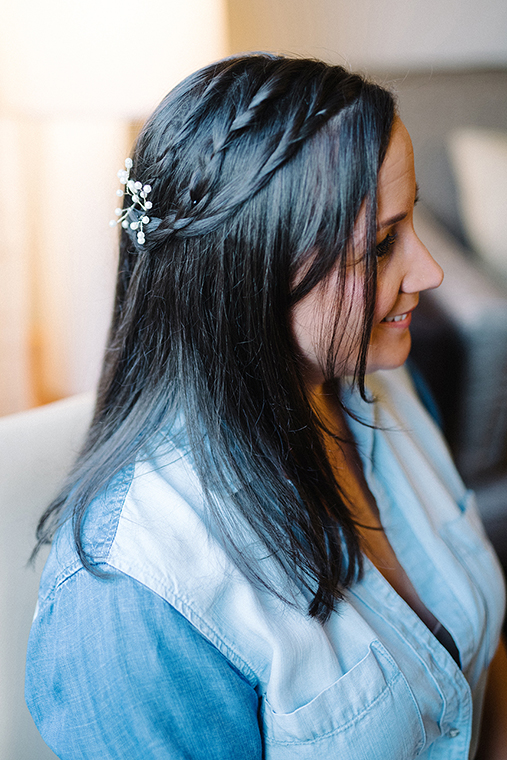 For some people, moving can be a hard transition. But for Maria, it was the change that finally brought her true love. She had just moved to the DC area and was pushed into joining Match.com by close friends. She spotted Jimmy, and immediately was drawn to his cute dimples. She sent him a wink. After a few days of chatting online, Jimmy called Maria and they discovered he was also new to the area.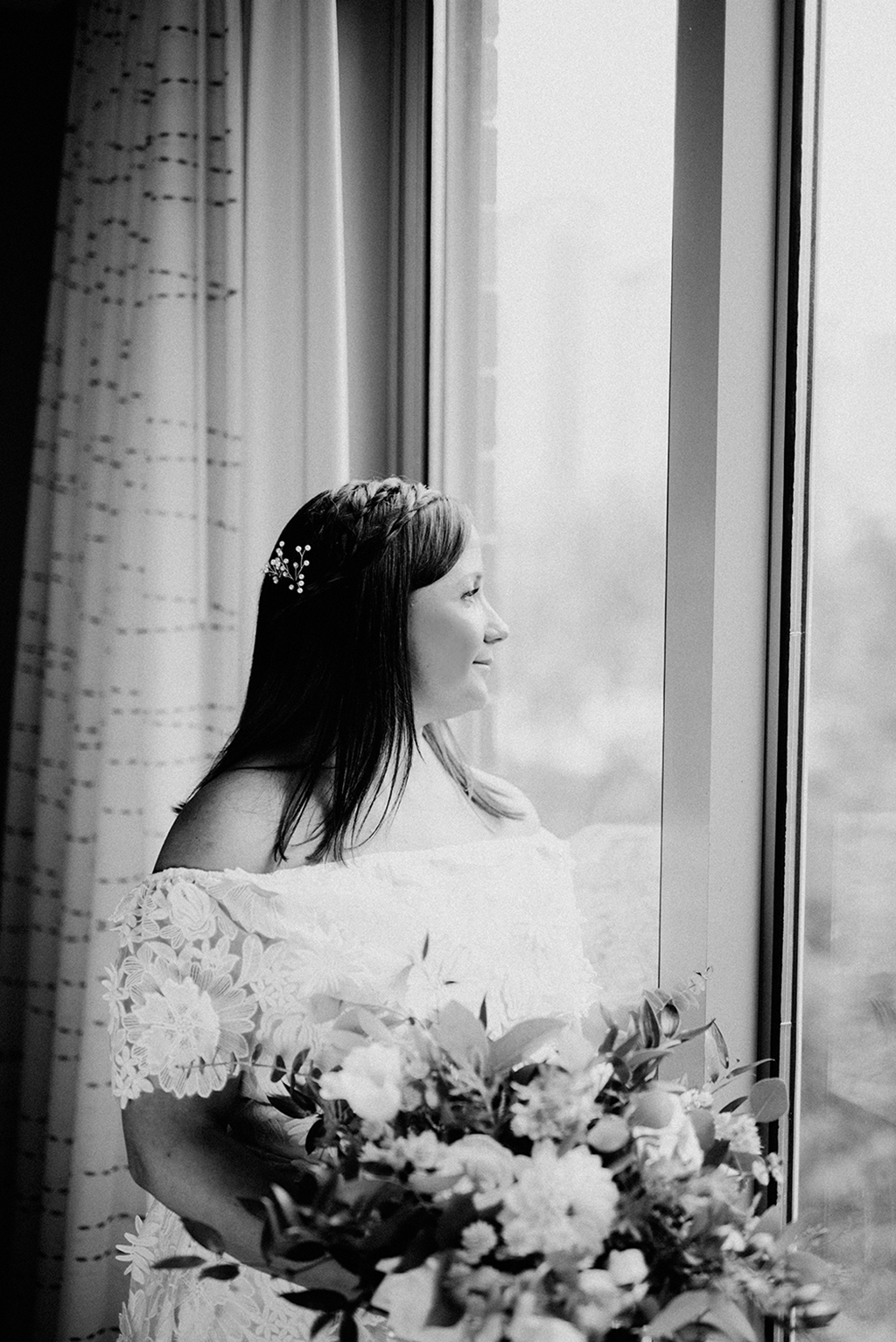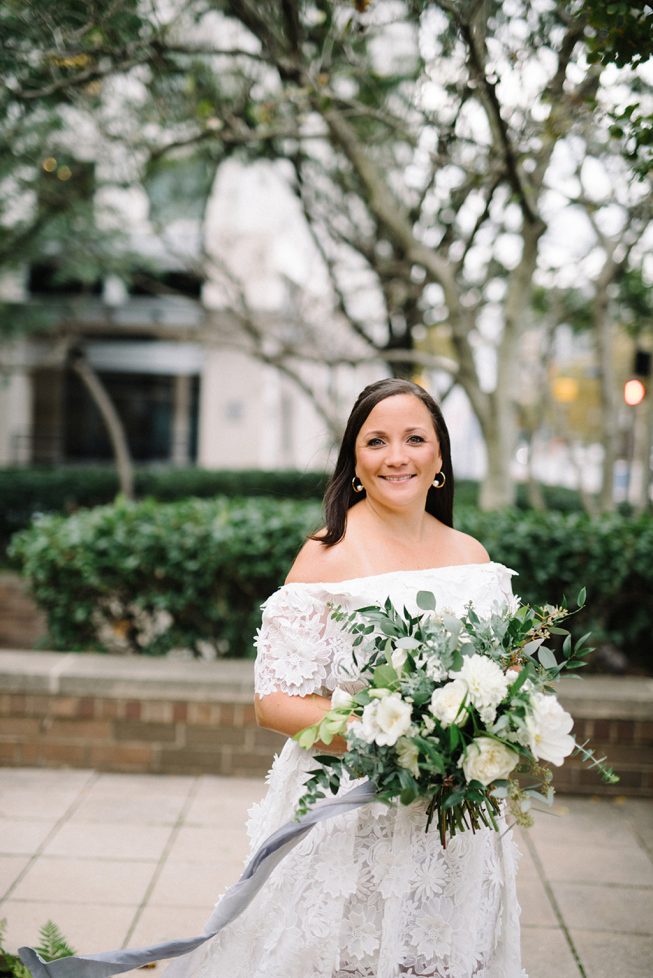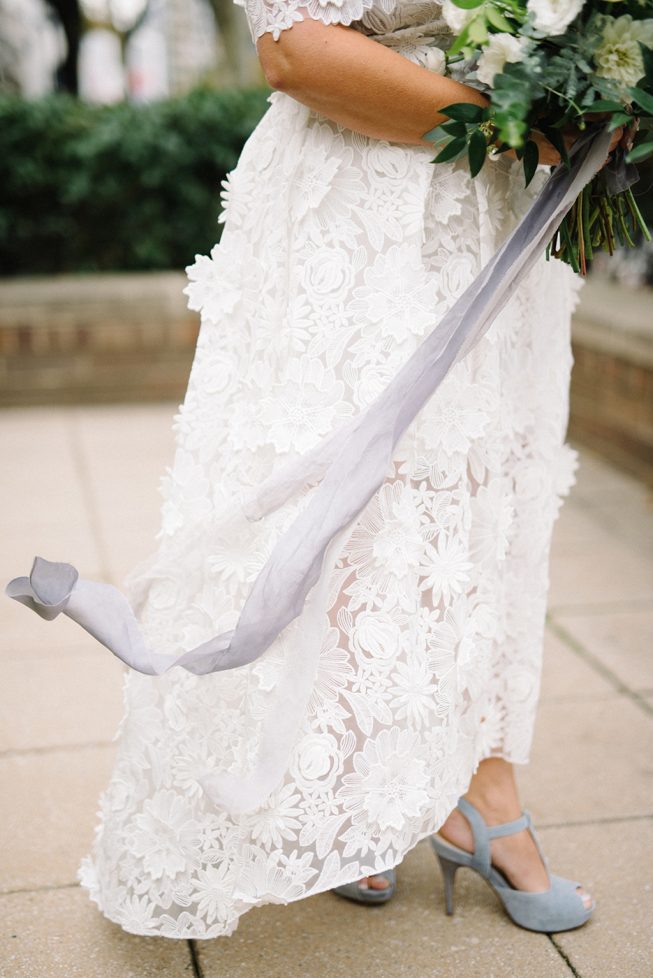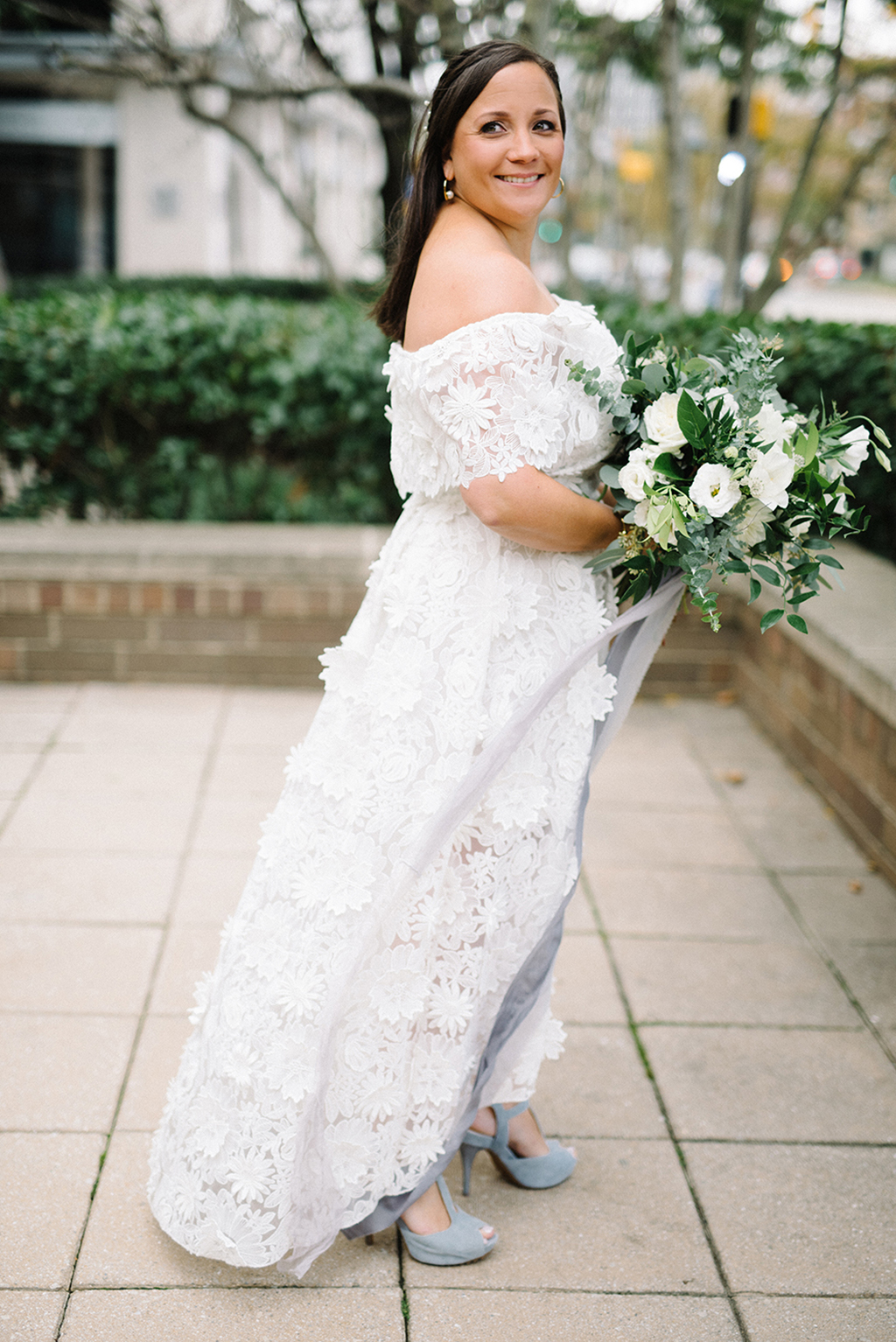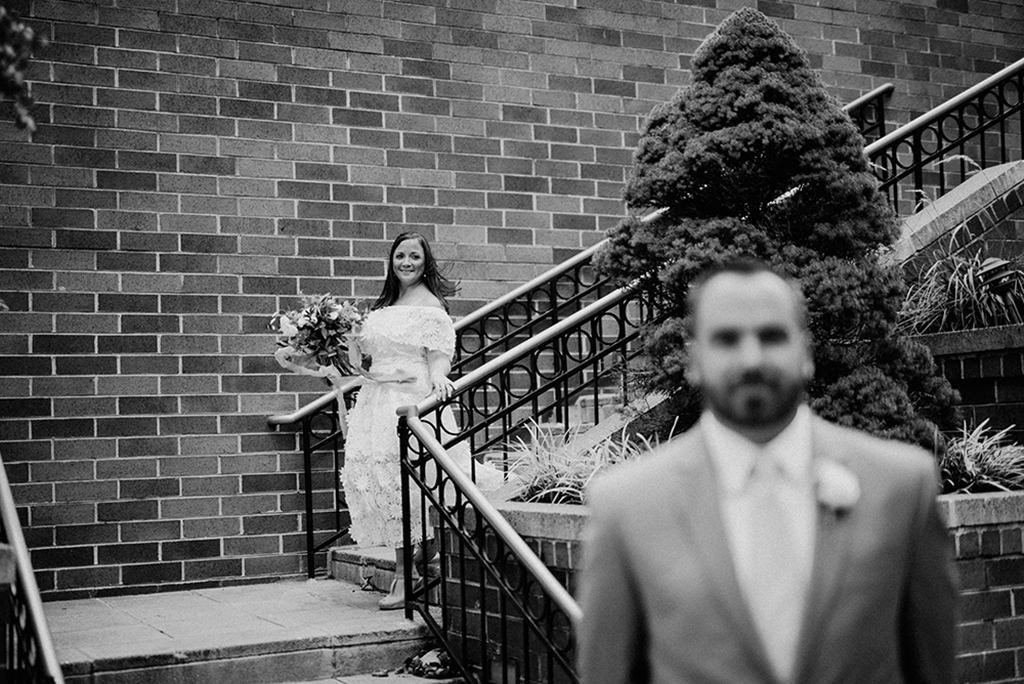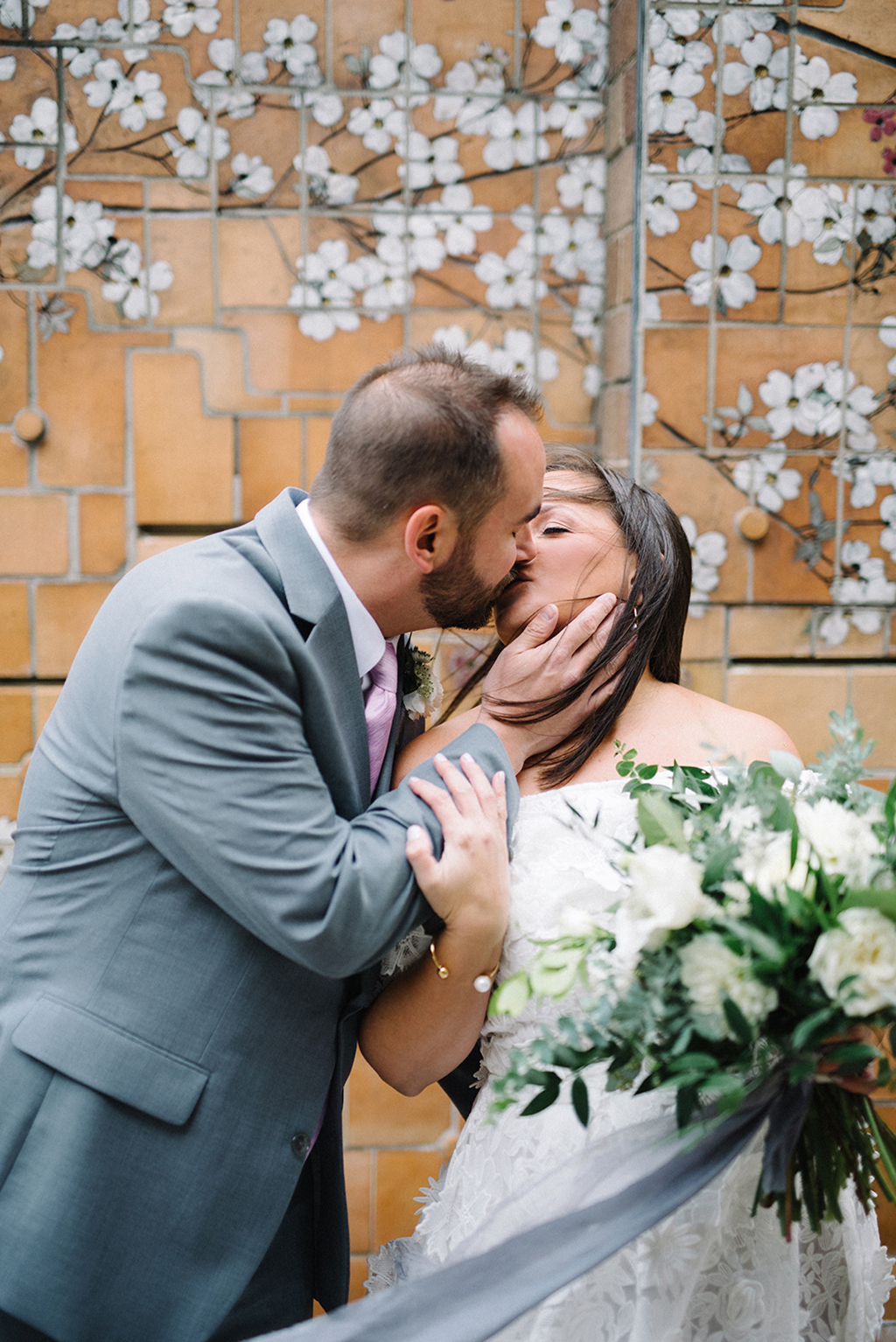 The couple decided to meet. On a beautiful May evening, they arranged to have dinner at a Spanish tapas restaurant in Bethesda. Only after they arrived did they discover the restaurant had closed. They ended up at an Indian restaurant down the street, which gave them additional fodder for conversation as Maria had recently returned from a two-week trip to India.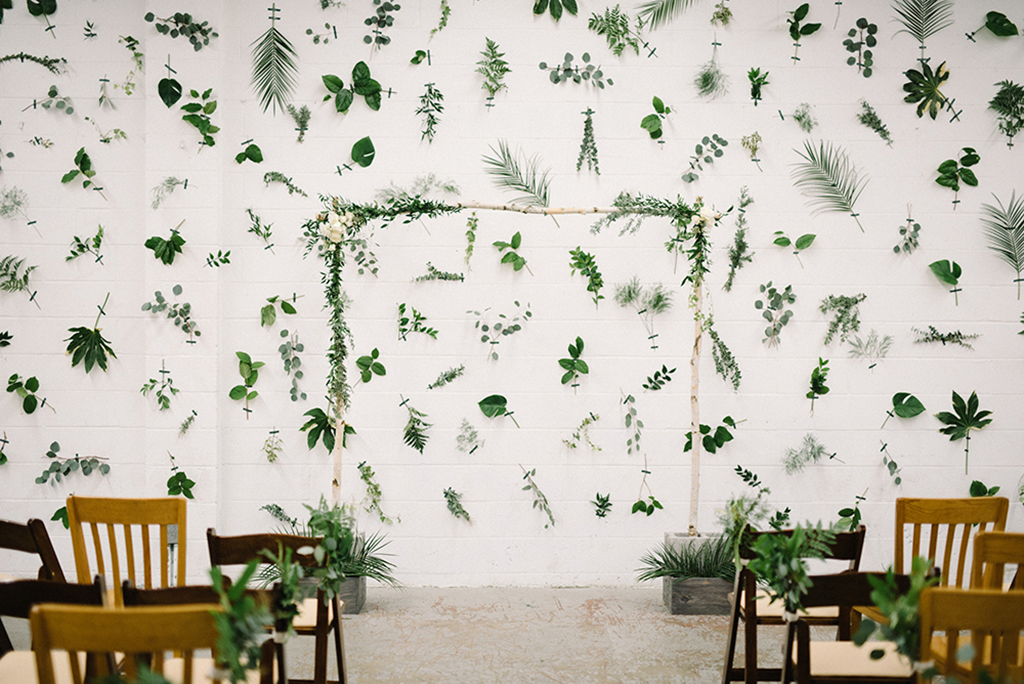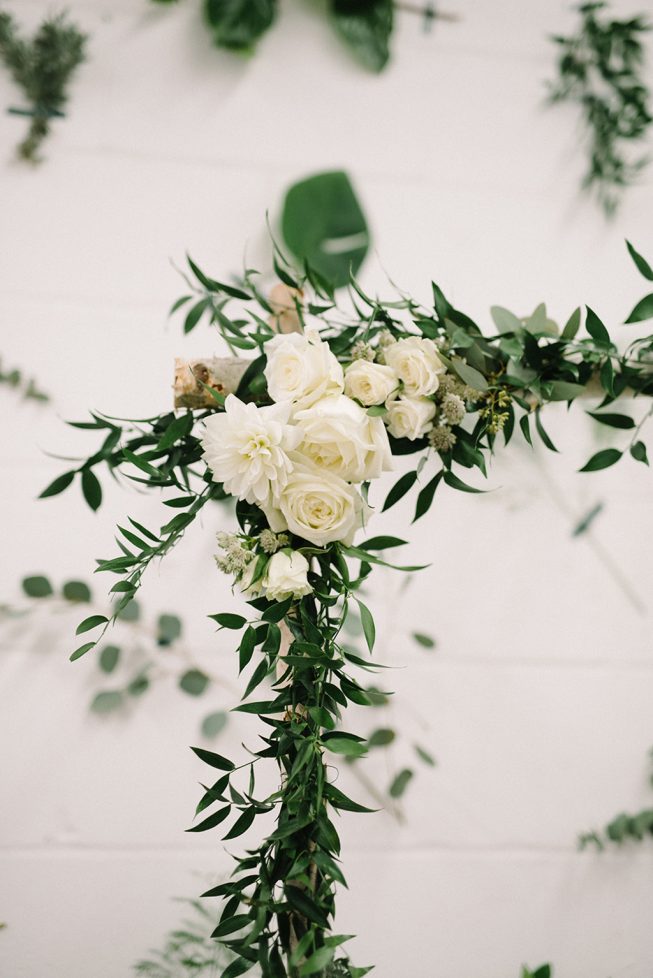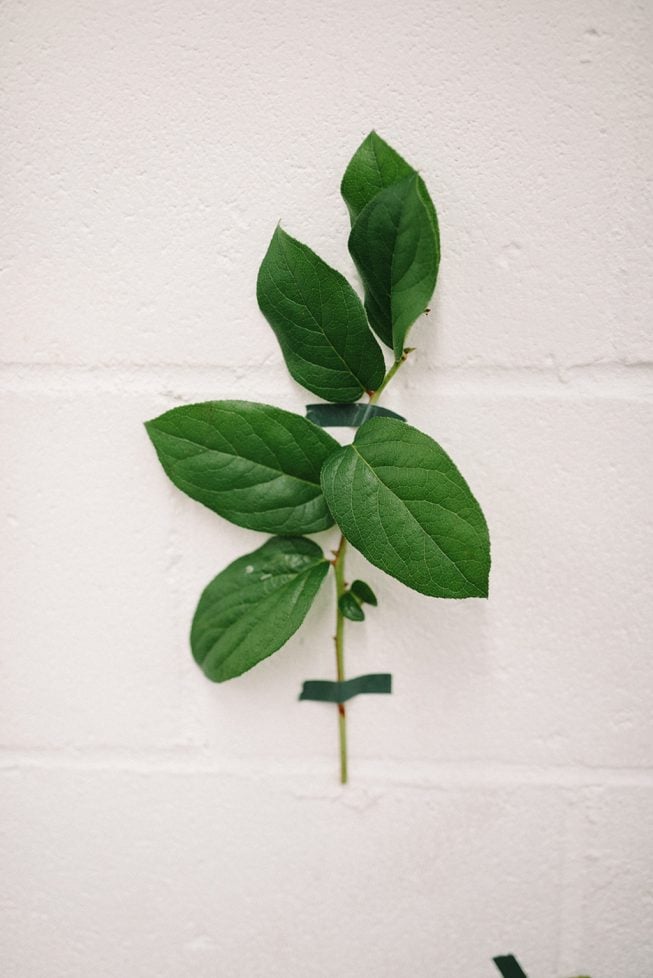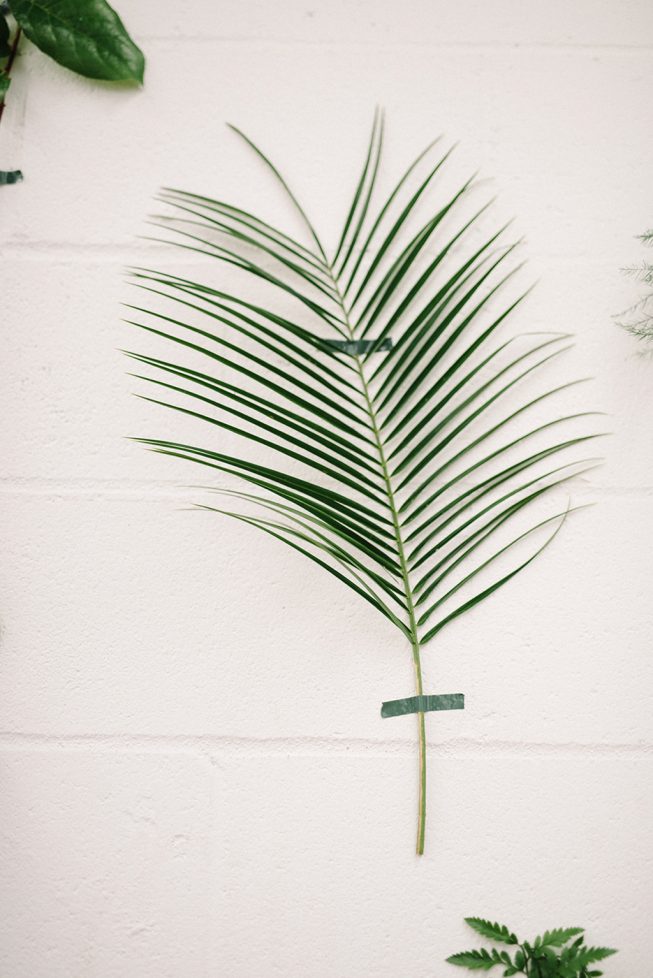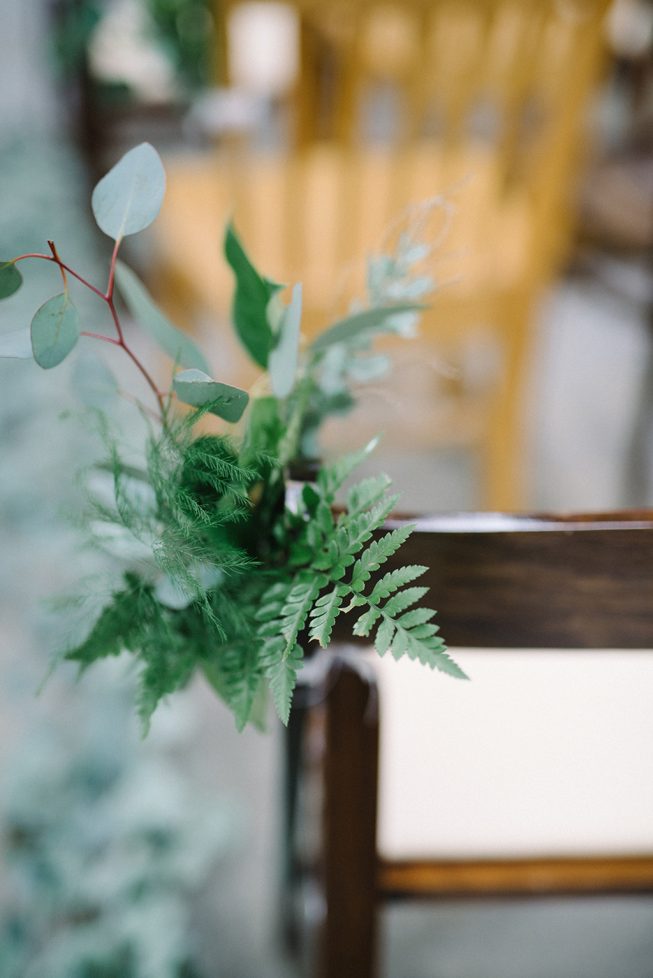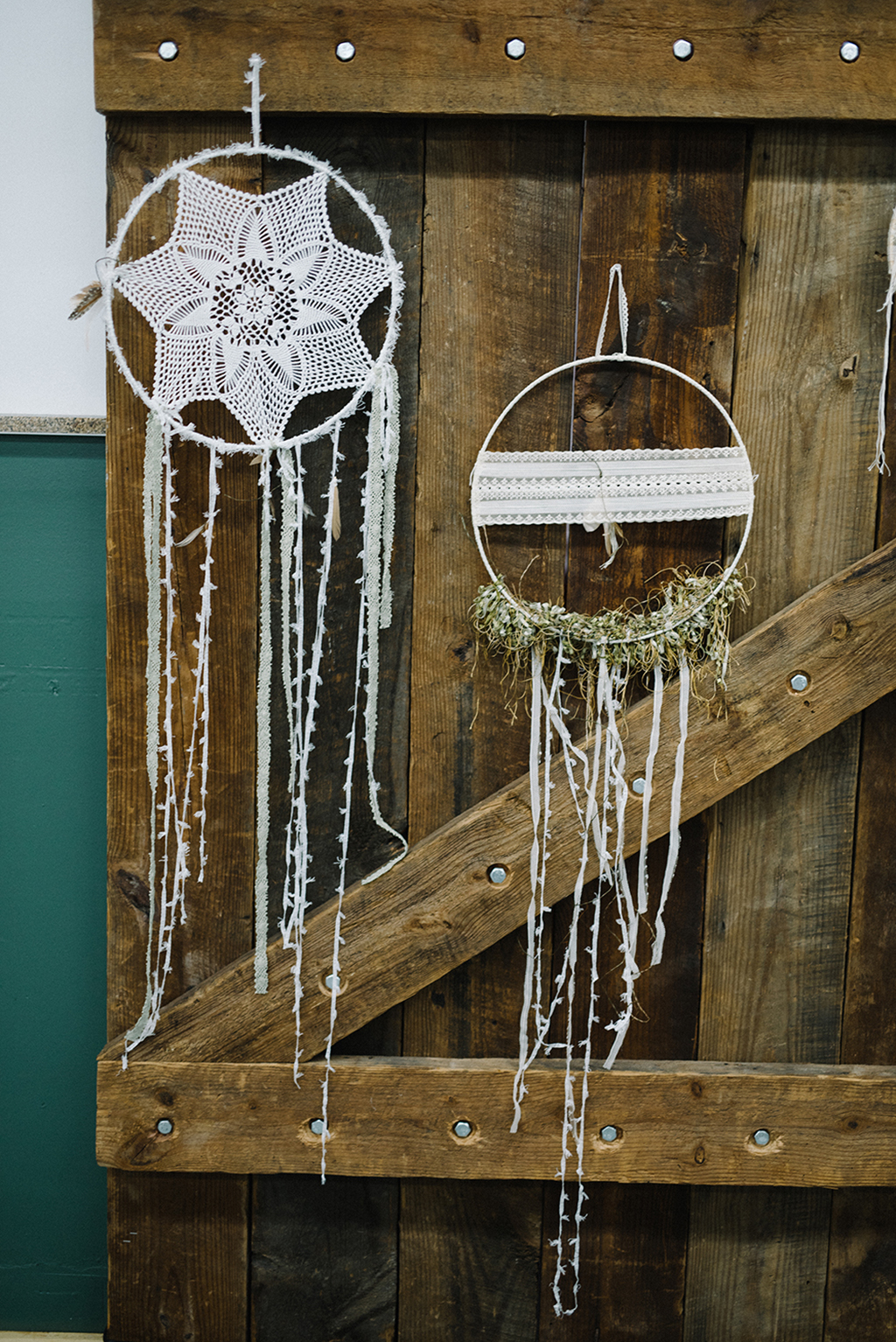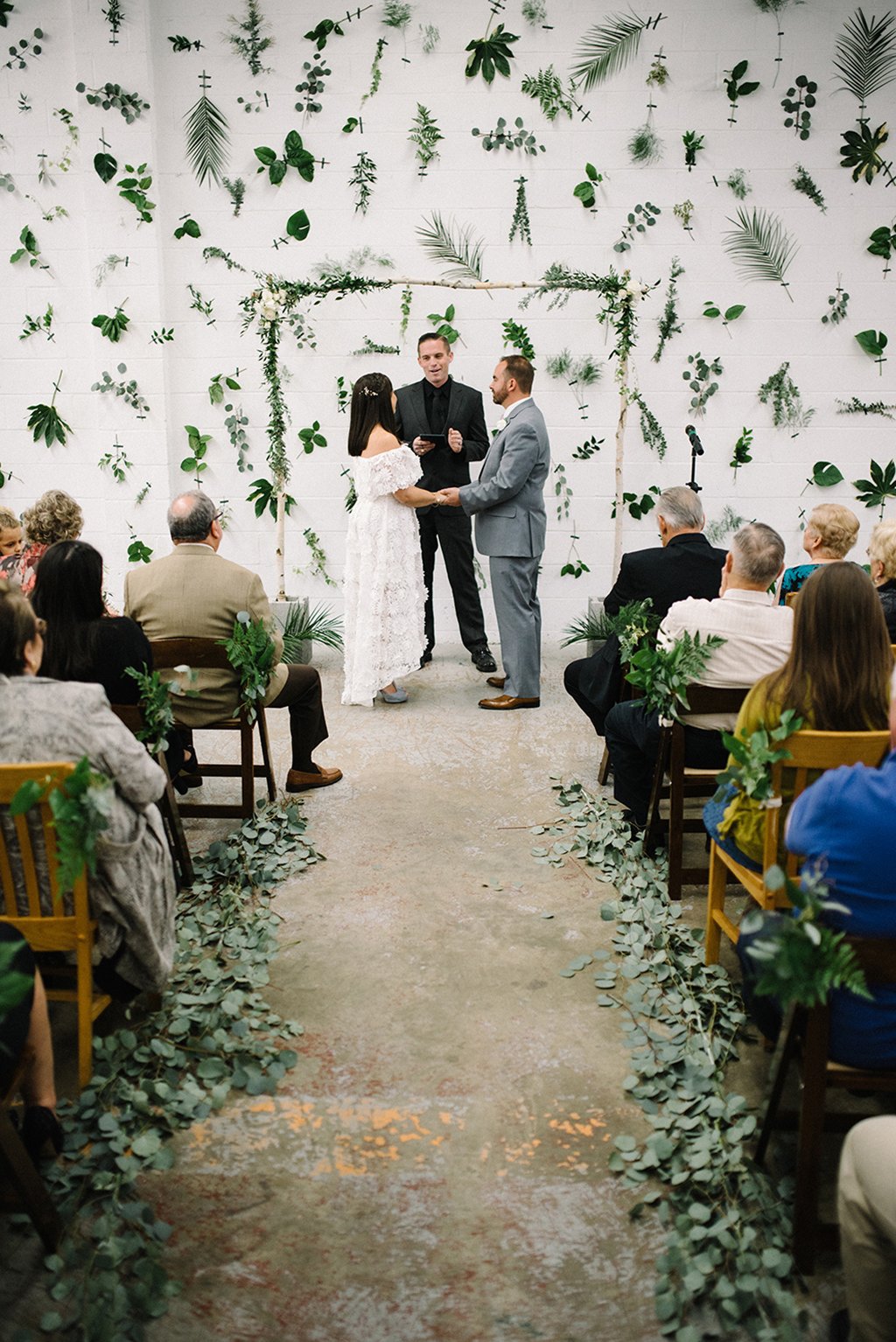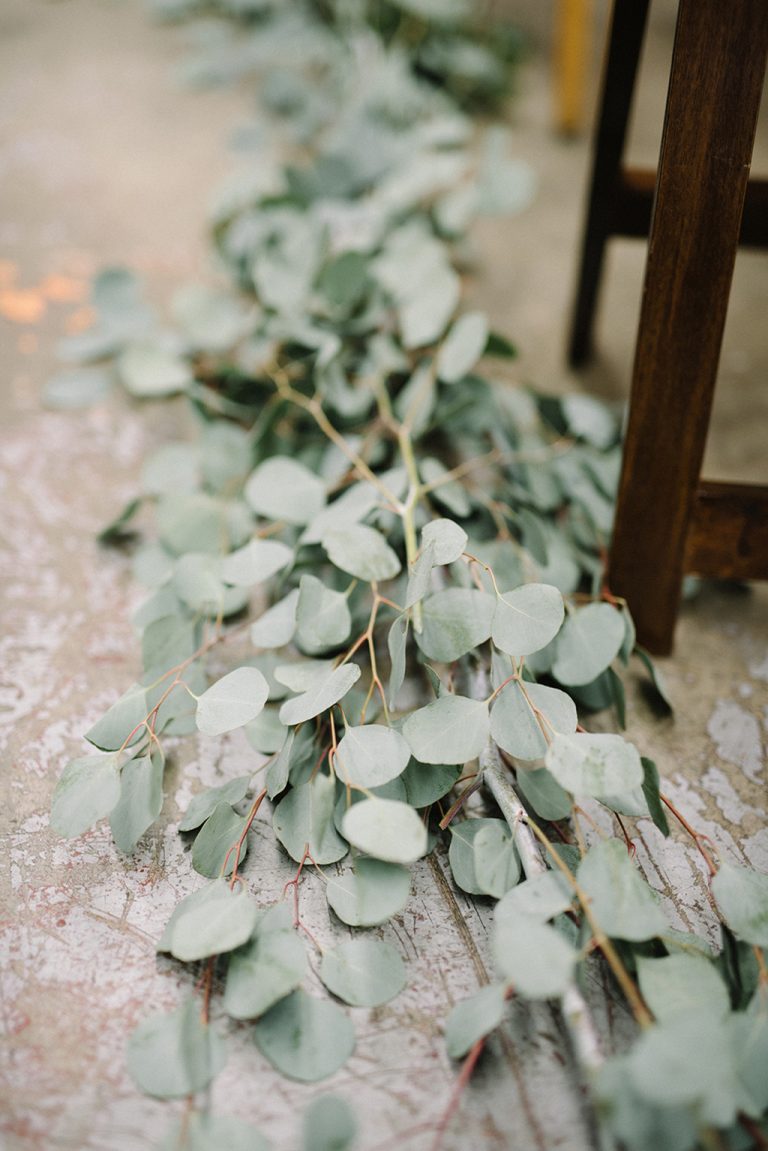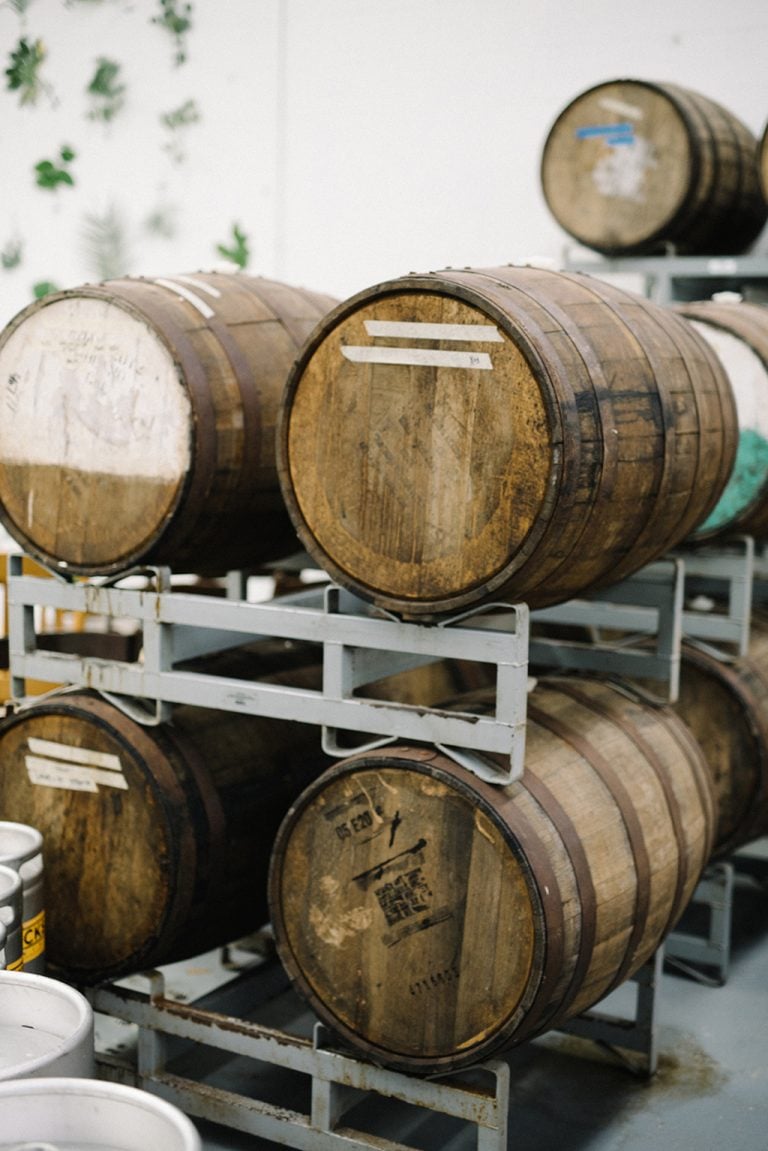 Jimmy was struck. "I was intrigued," he recalls. "She was even more stunning in person, and very genuine."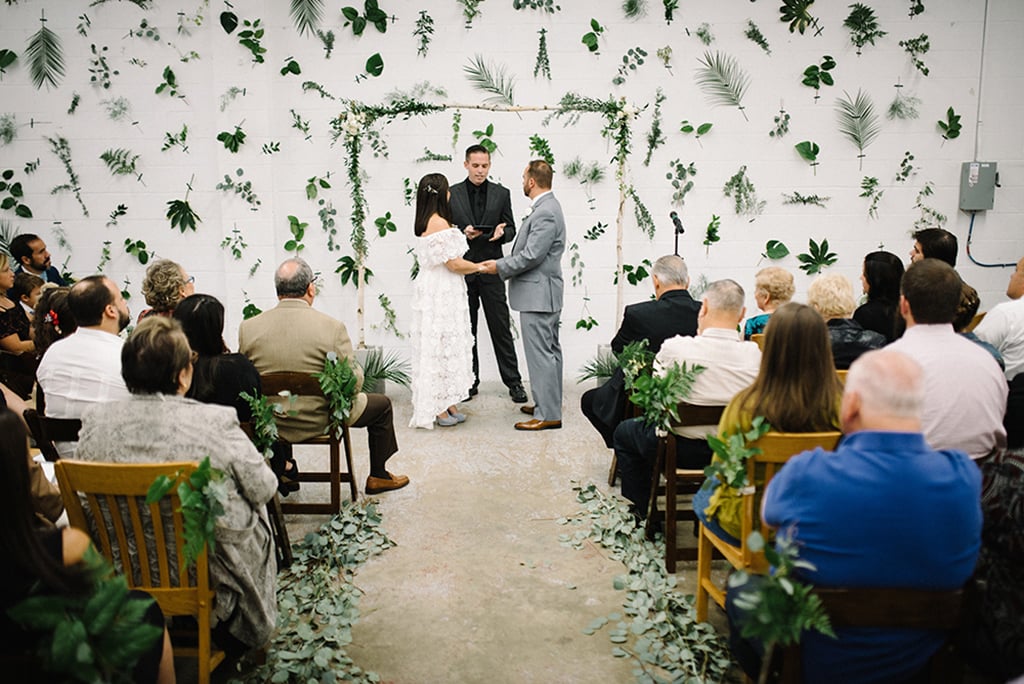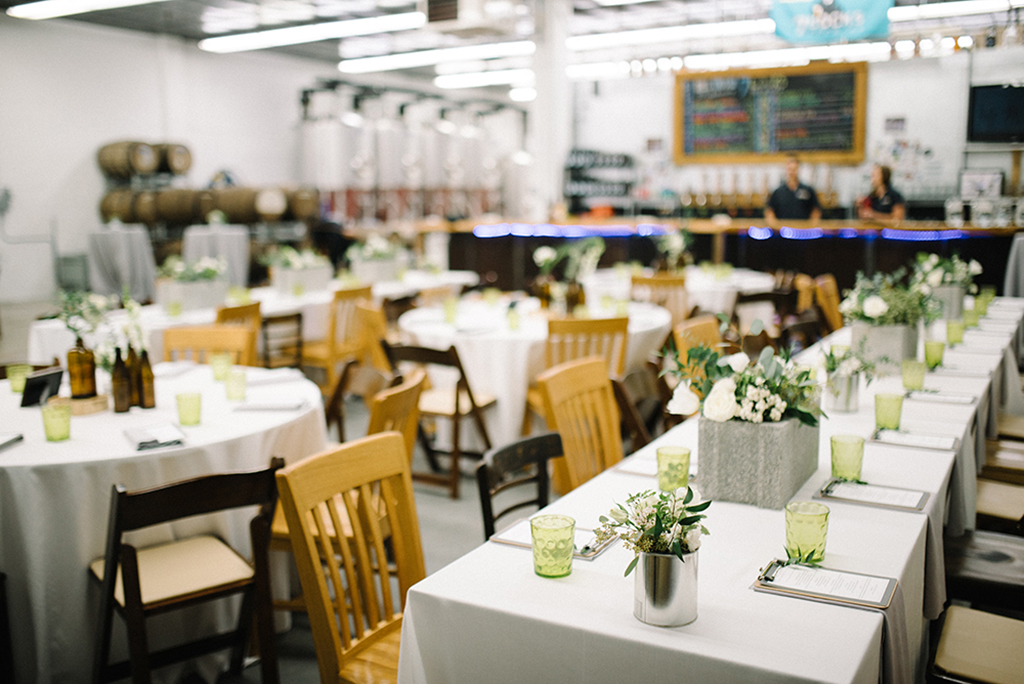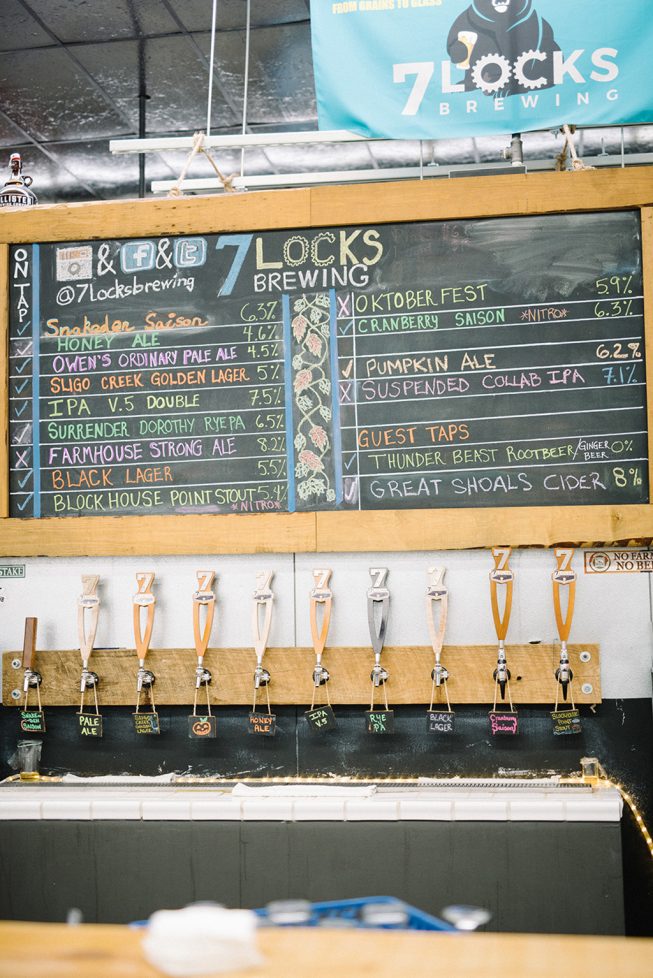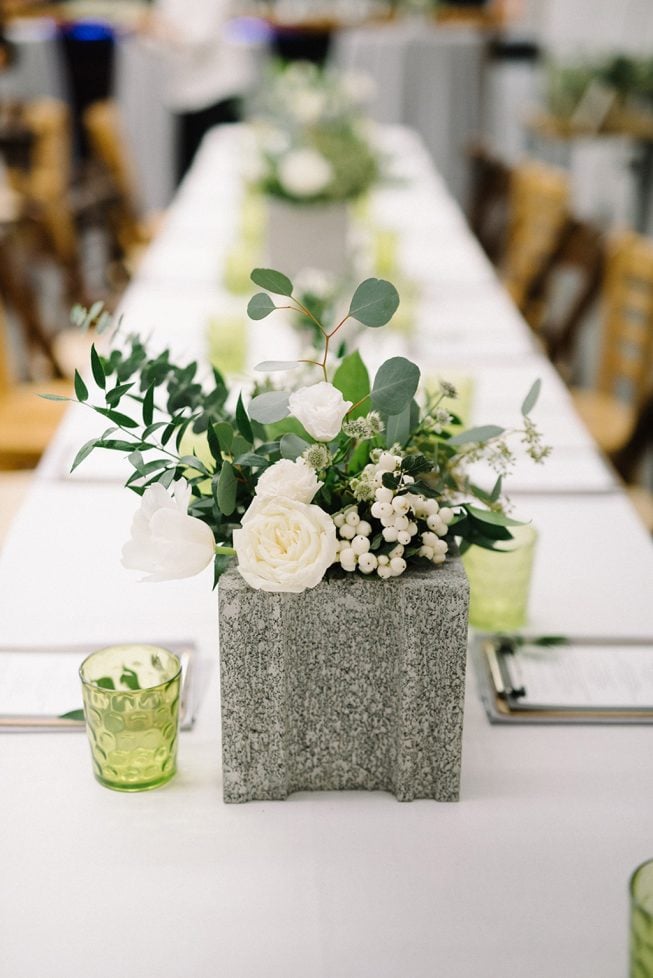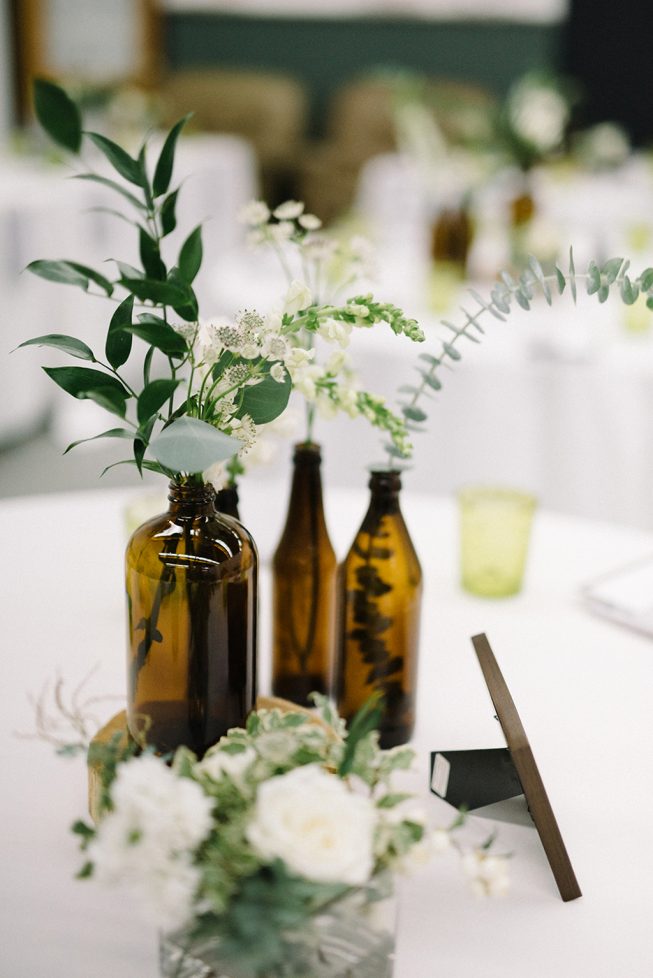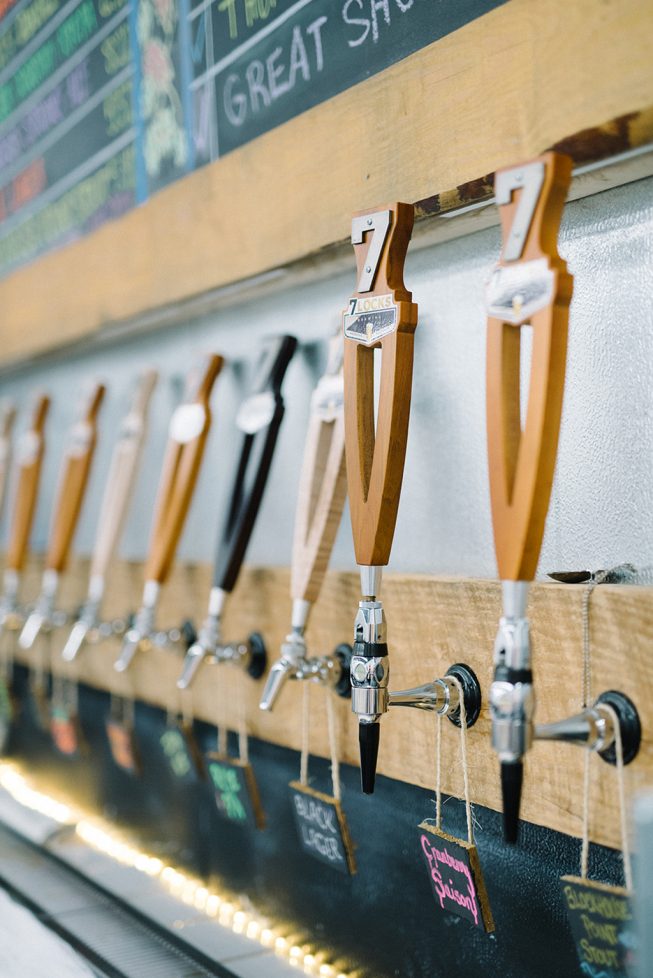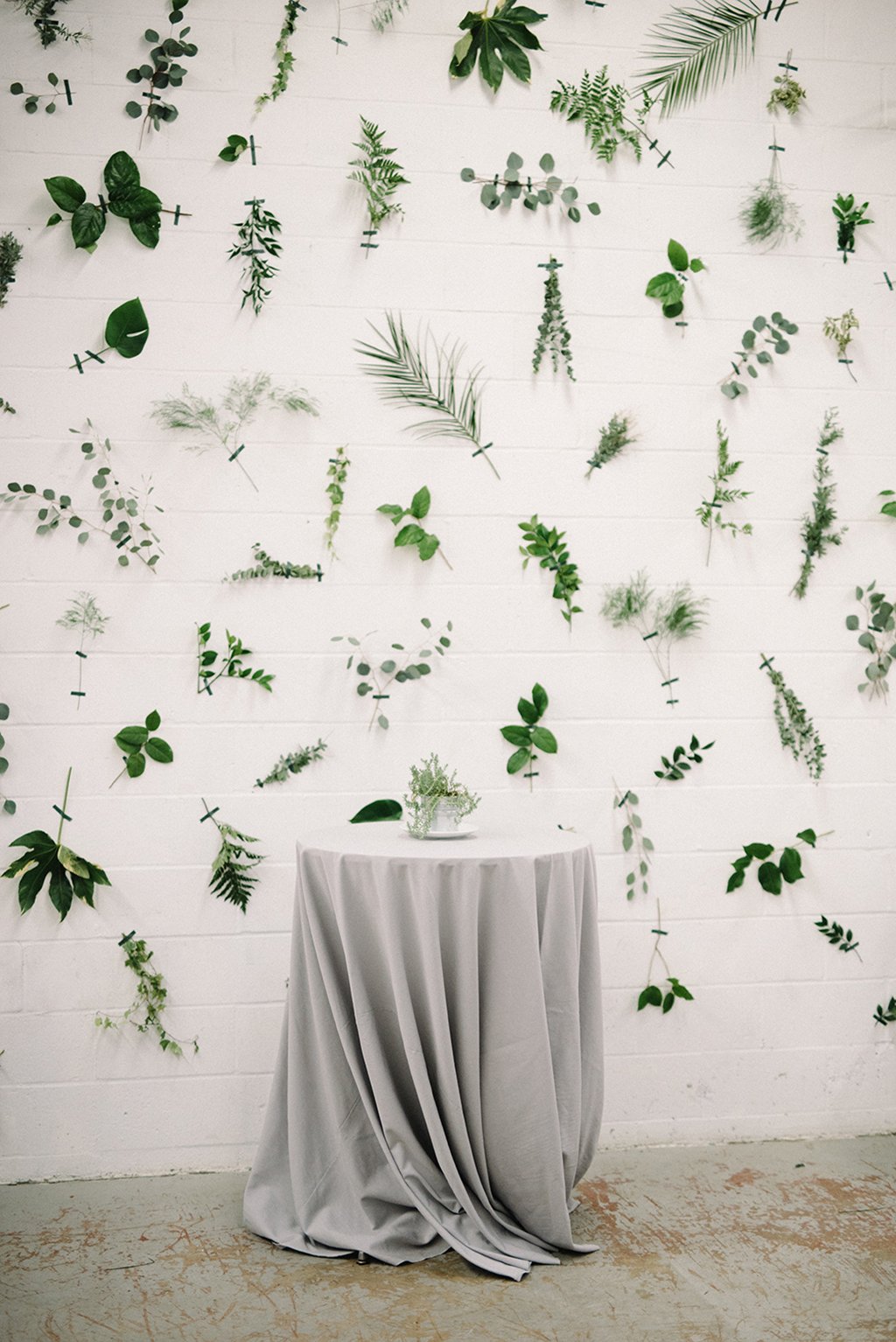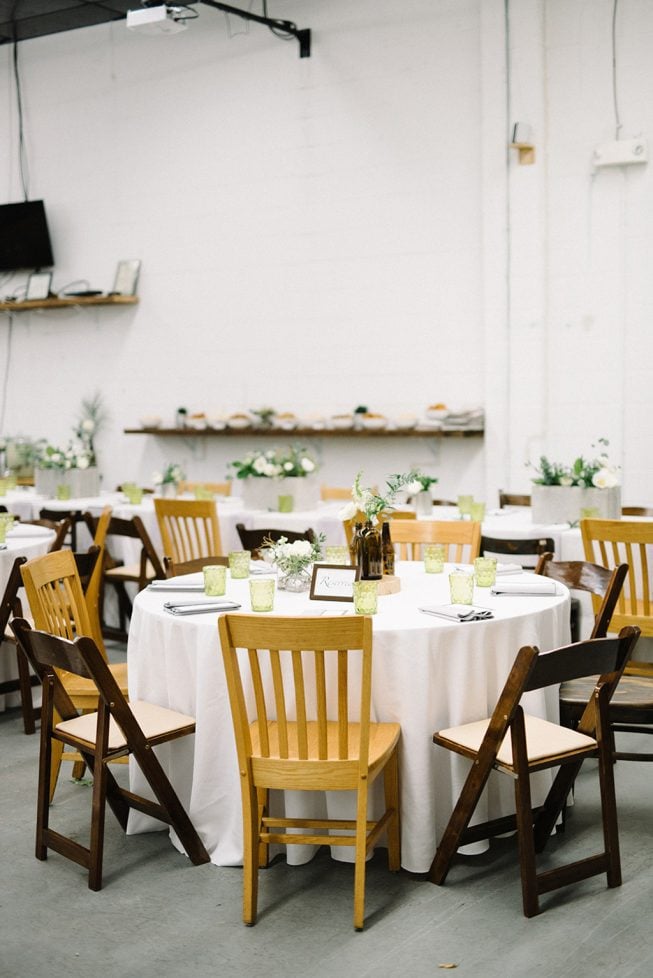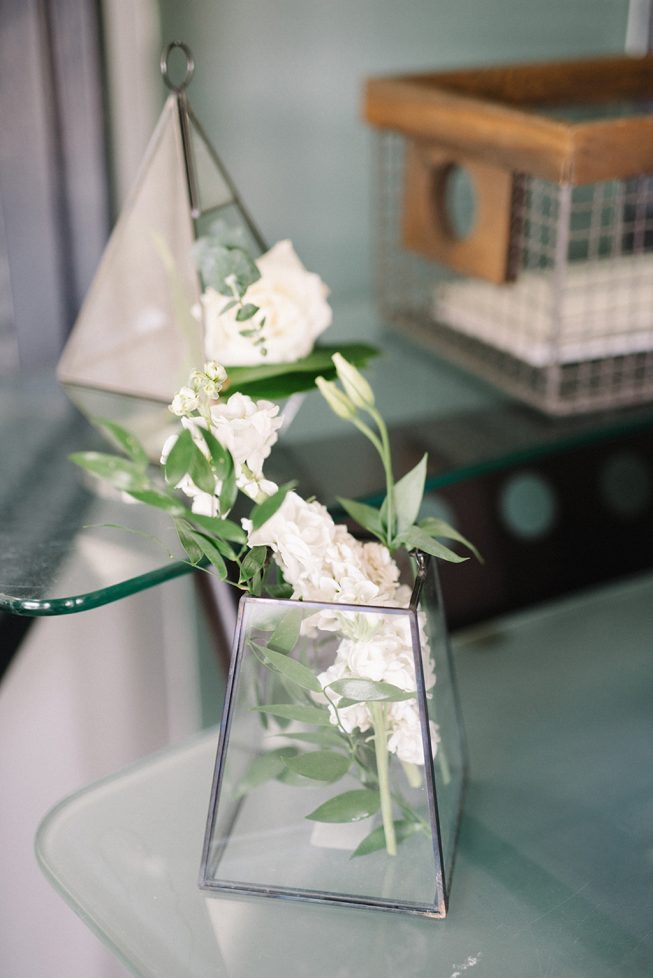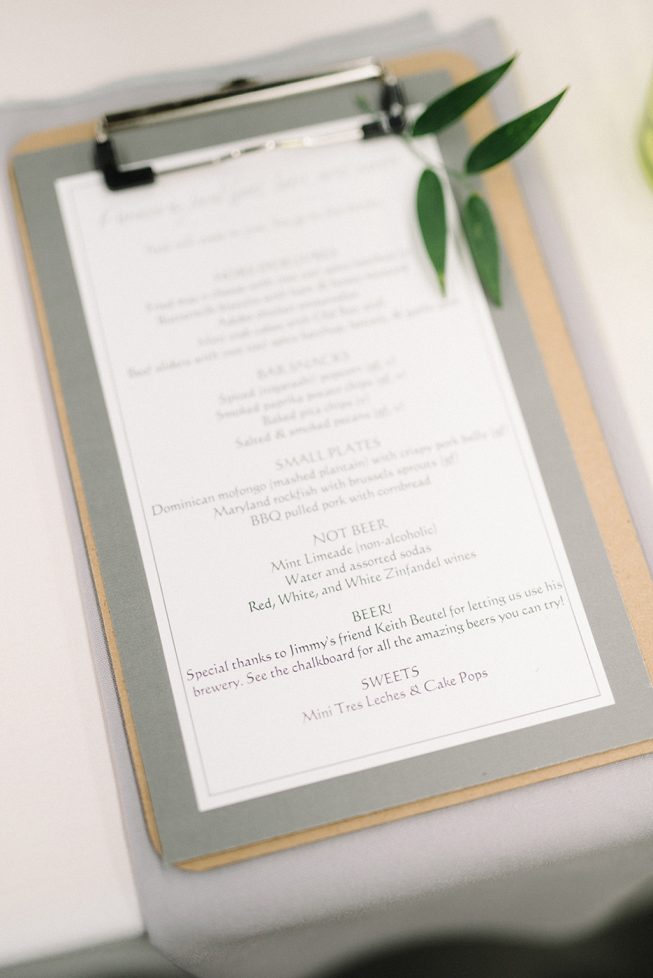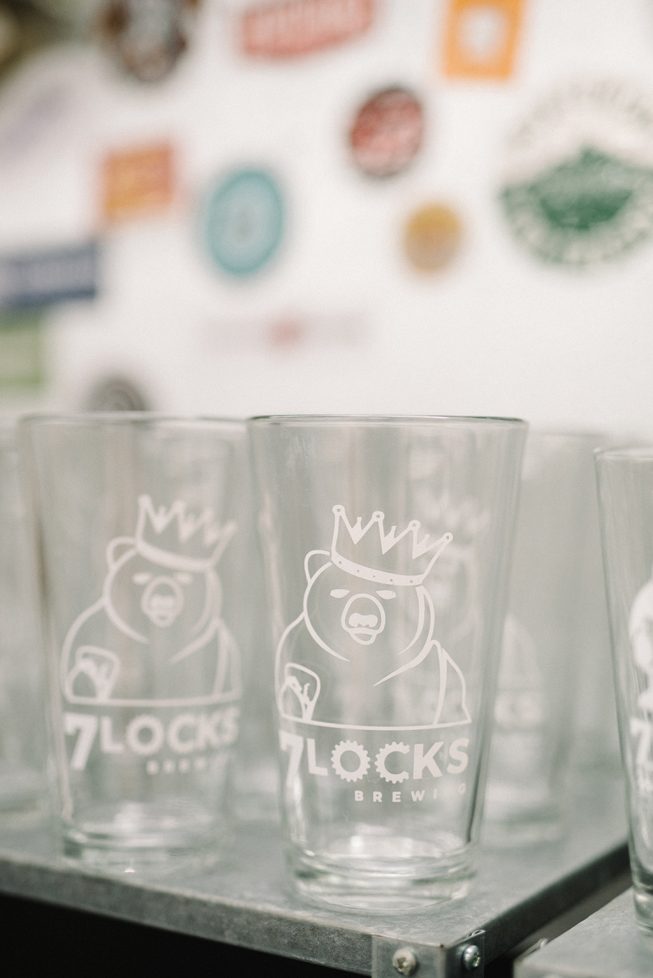 After ten months of dating, the couple took a trip down to Georgia. They decided to go for a hike up Stone Mountain, a few miles north of Atlanta. When they reached the peak, Jimmy proposed. Maria was shocked, but said yes.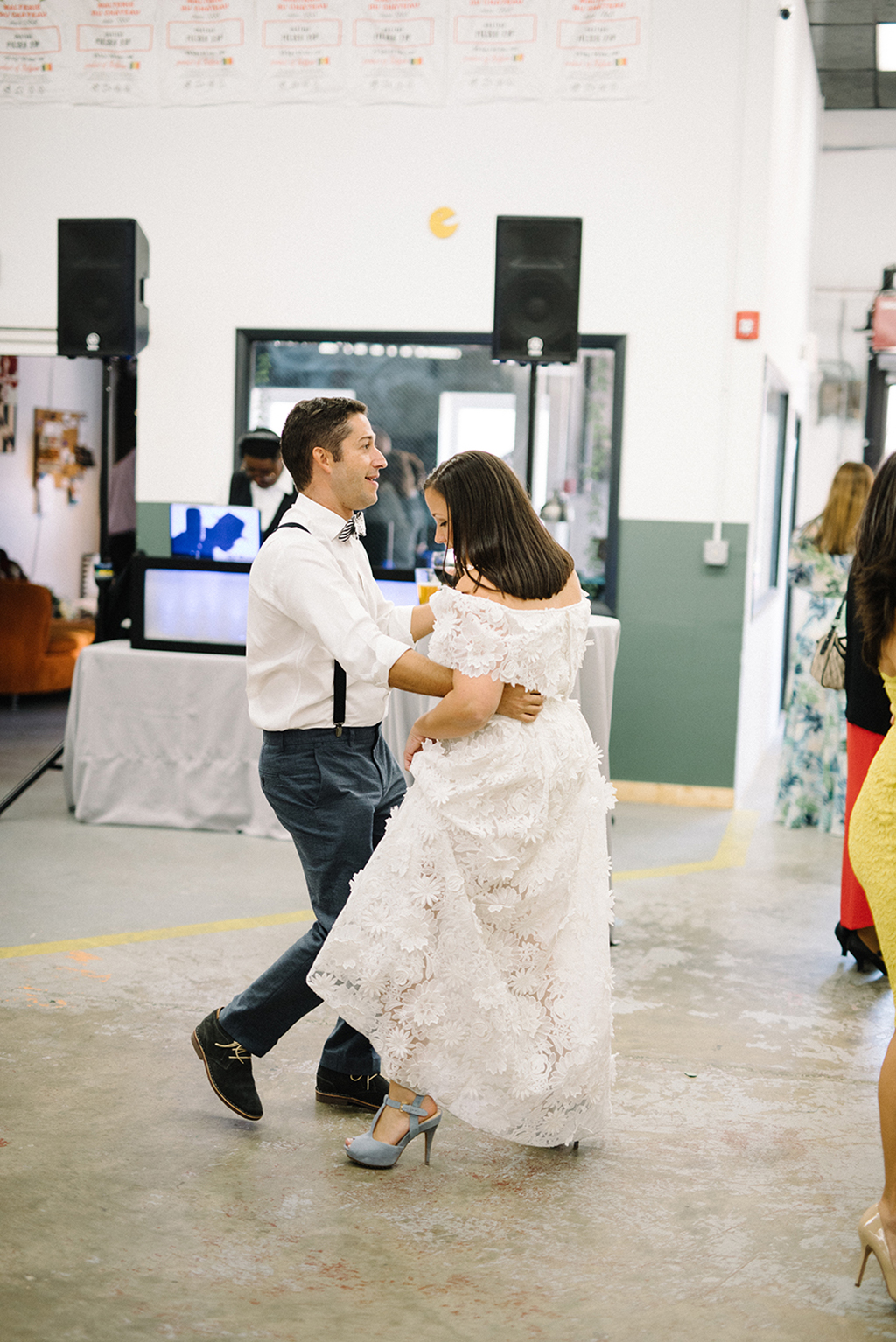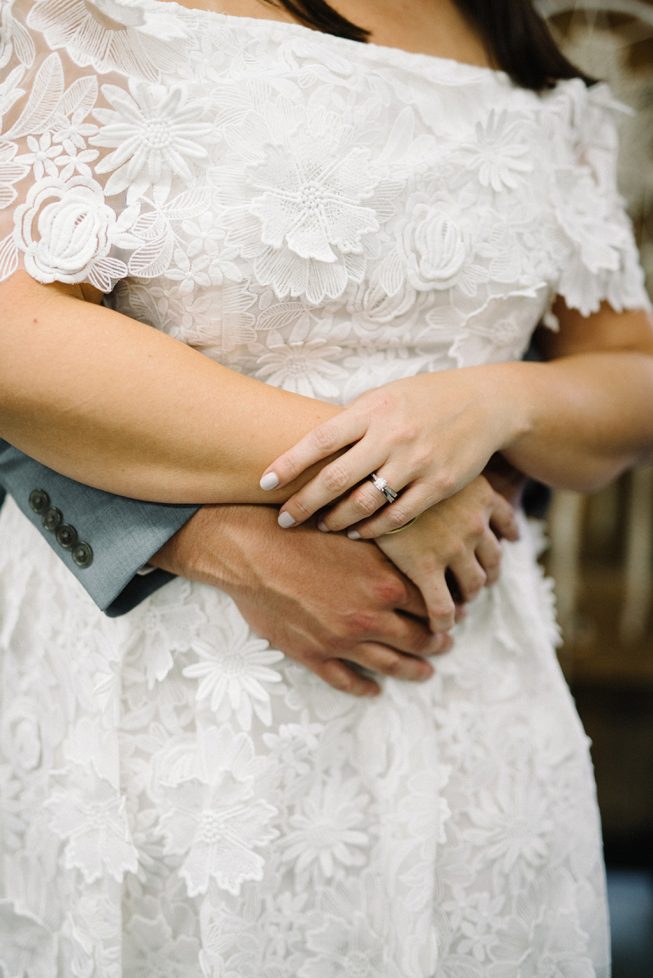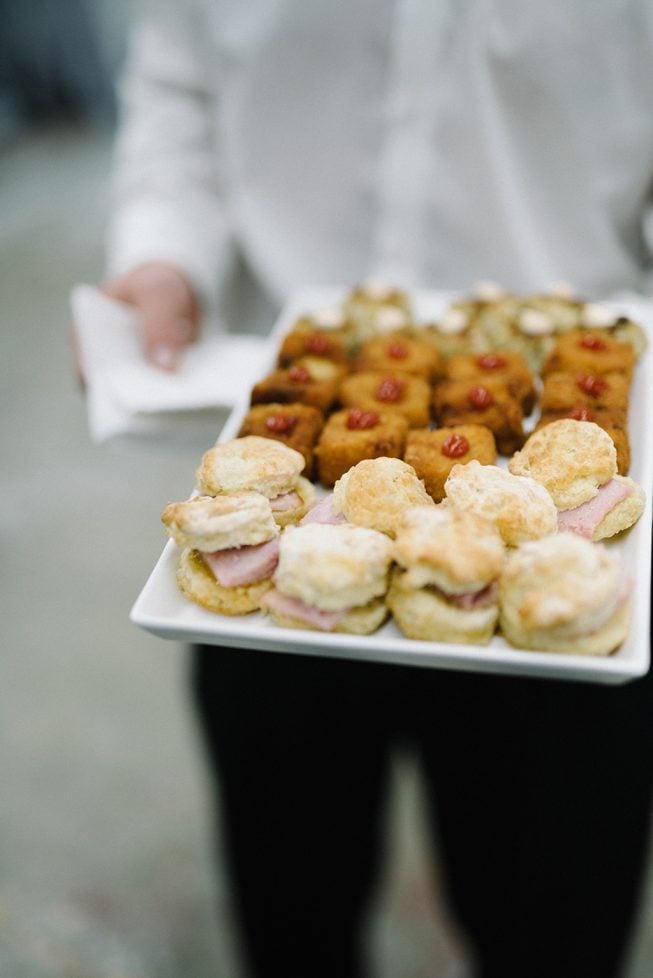 For their non-traditional wedding, Jimmy and Maria arranged to have their ceremony and reception at a friend's local brewery, 7 Locks Brewing. Besides the requisite stocked bar, the ceremony also featured the pretty—and clever—custom plant wall, making for some Pinterest-worthy industrial wedding shots.
"I loved how they were able to beautifully transform the space, but also keep the brewery's essence at heart," explains Maria.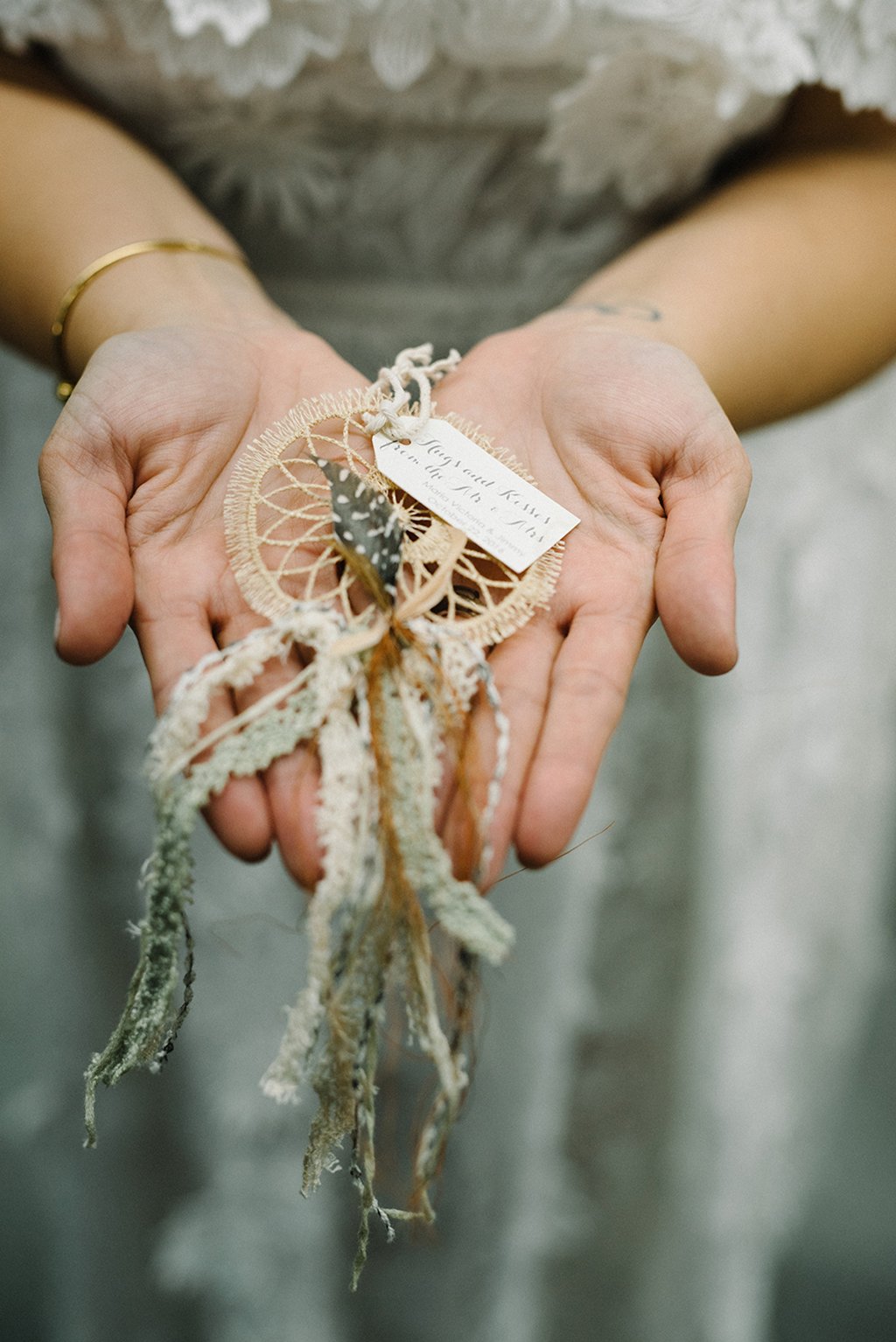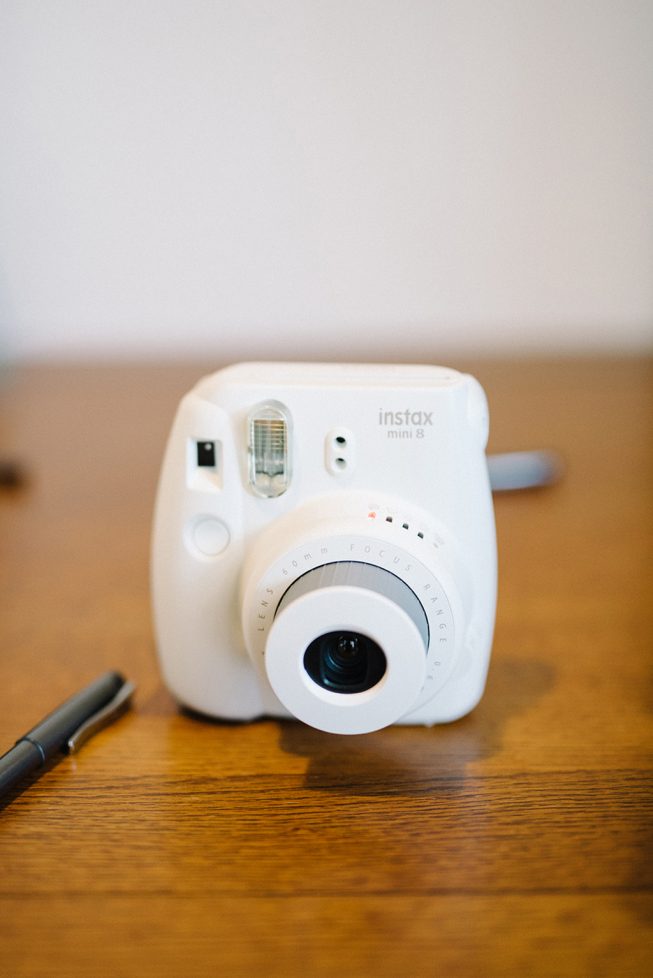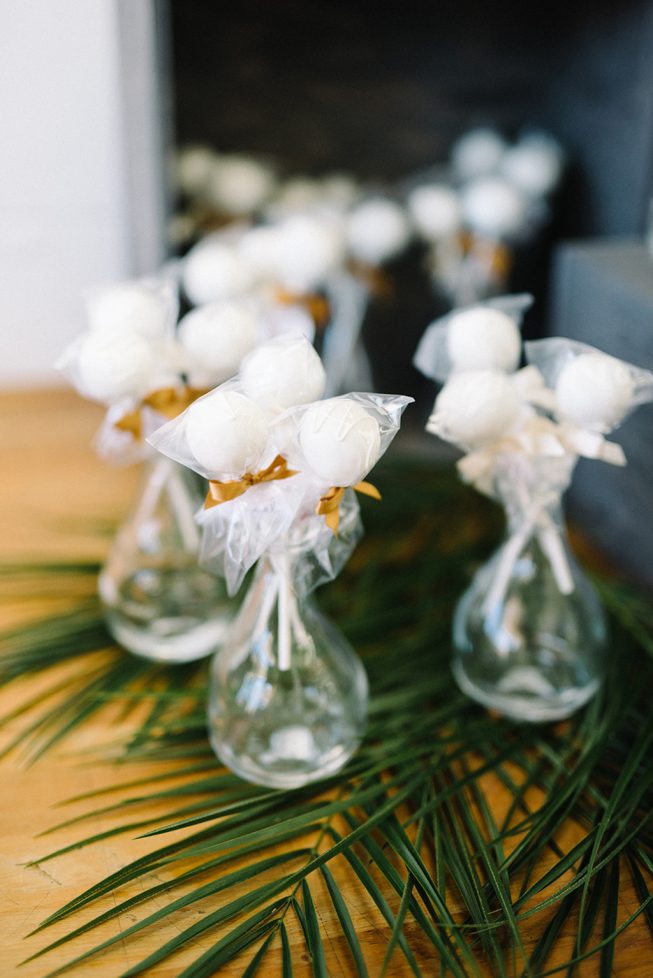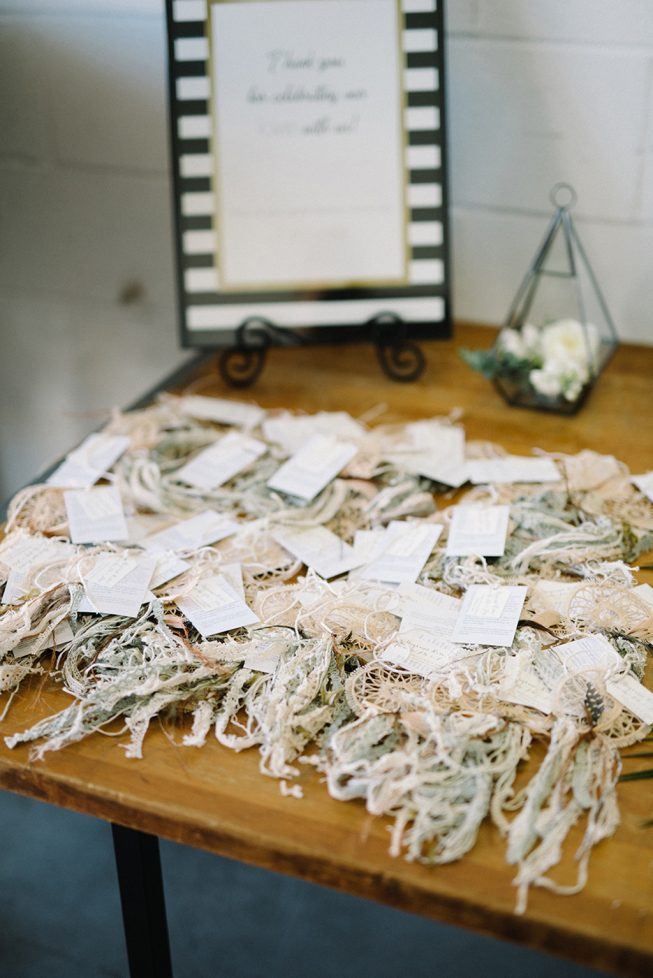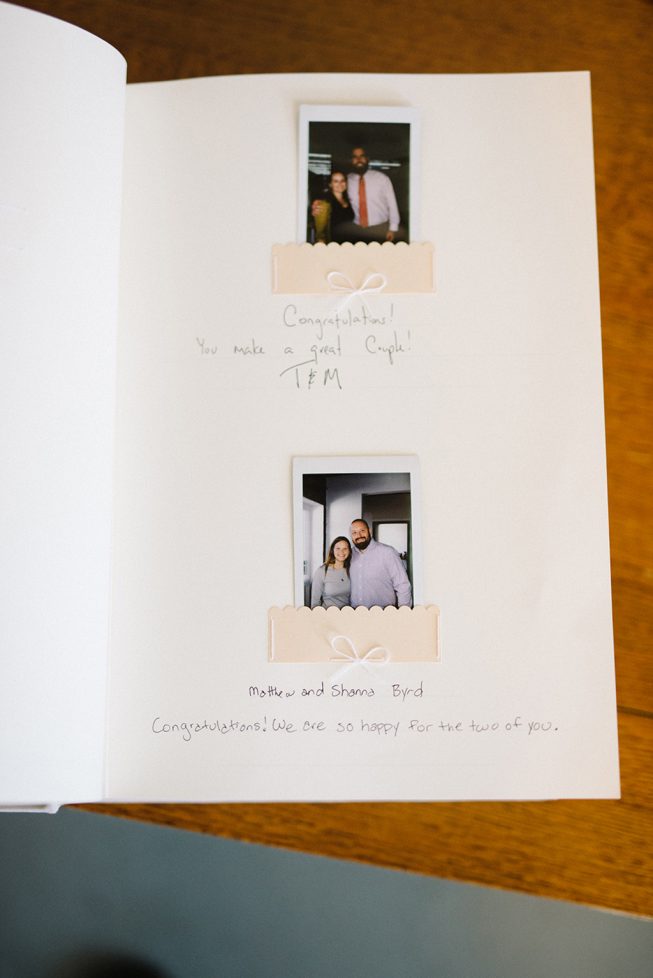 In addition to the 'green' wall, the reception included plenty of plant details, including tin can and cement block centerpieces overflowing with fresh flowers. Guests sipped local beer, munched on mini tres leches cakes from Salt & Sugar Desserts, and left the wedding with custom miniature dreamcatchers made in the Dominican Republic. For Maria, who is originally from Santo Domingo, Dominican Republic, the nods to her home country were an important component of the wedding.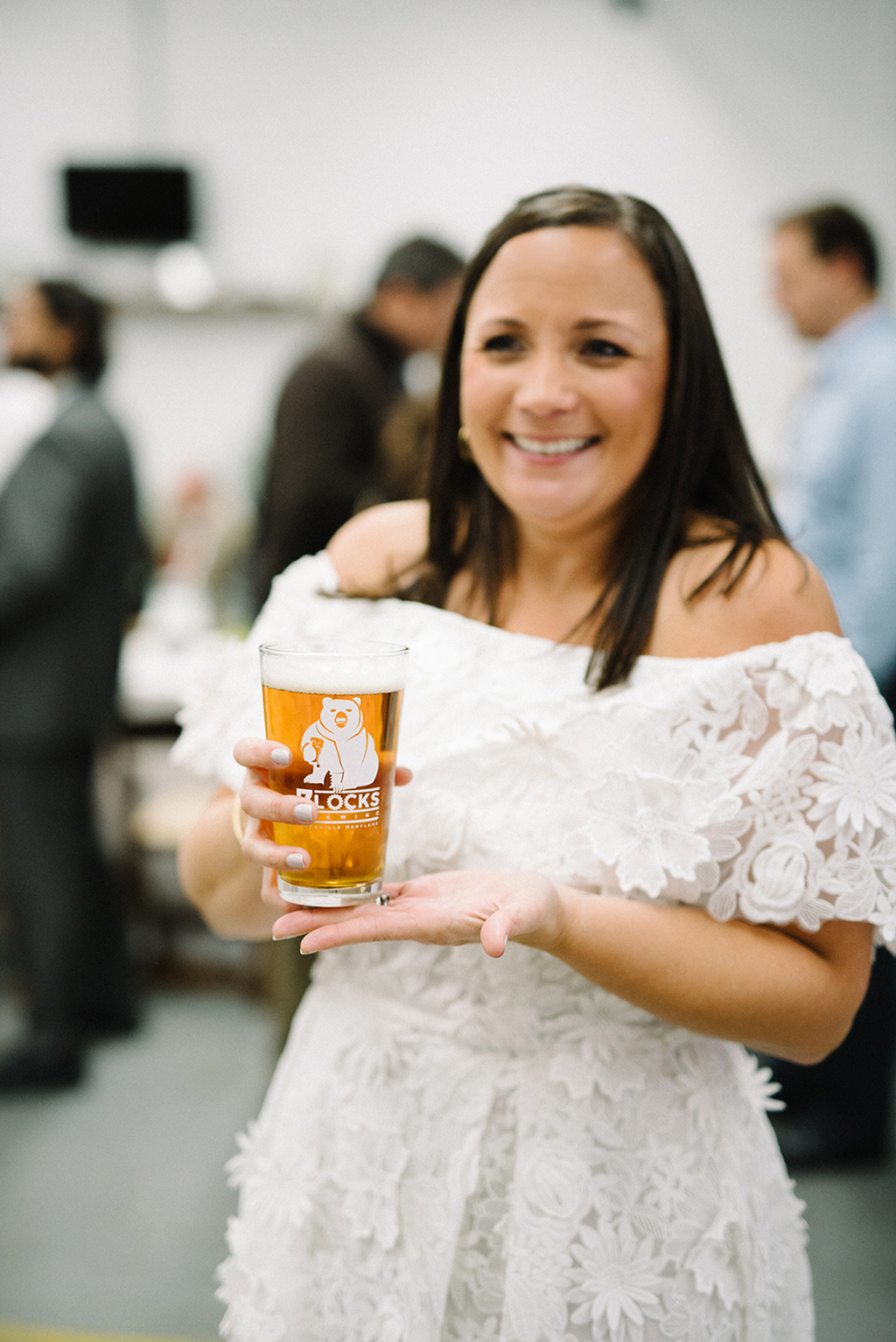 After the ceremony, Jimmy and Maria headed to Spain for a grand tour with stops in Madrid, Barcelona, Granada and Seville.
The Details
Photographer: The Kama Photography | Ceremony and Reception Venue: 7 Locks Brewing | Planning & Design: Claire Duran Wedding & Events | Florist: Amy Lauren Floral Design | Rentals: Select Event Group | Bride's Gown: Asos Bridal | Hair & Makeup: Up Do's for I Do's | Groom's Tux: Michael Kors | Cakes: Mini Tres Leches from Salt & Sugar Desserts | Cake Pops: Baked by Yael | Caterers: Eat & Smile Catering | Music/Entertainment: DJ Rich of Signature Talent | Invitations: Vistaprint | Officiant: Matt Murphy