You might know Dave Engledow as the World's Best Father. The Takoma Park dad and his baby daughter, Alice Bee, became online superstars several years ago through a series of photos, calendars, and a book featuring the two of them (and, occasionally, his wife, Jennifer) in hilarious send-ups of parenthood fails and the distracted dad stereotype. Engledow describes it as "Homer Simpson meets Norman Rockwell with some Looney Tunes humor thrown in."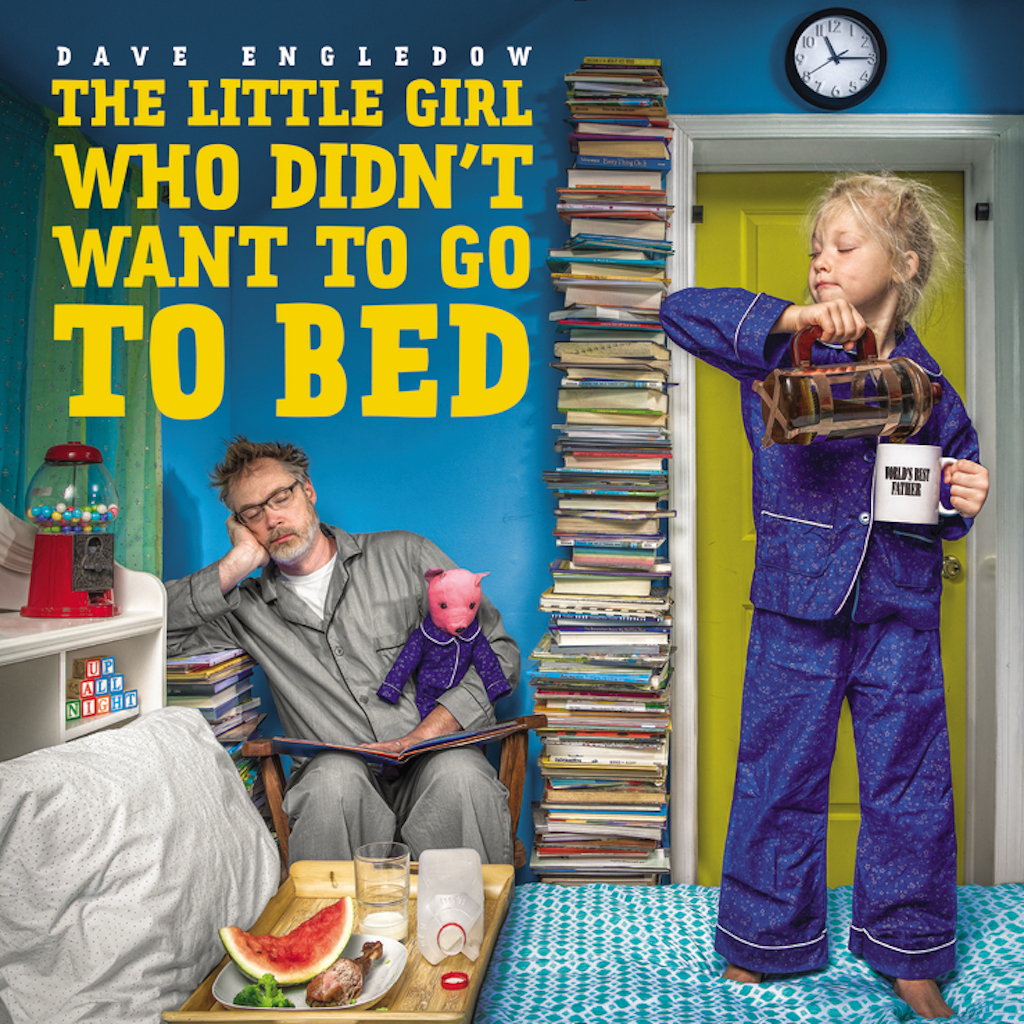 He recently published his first children's book, The Little Girl Who Didn't Want to Go to Bed ($18, Harper), a photograph-driven story starring Alice Bee, who is now 6 years old. The tale was inspired by one of the many Engledow has made up for his daughter at bedtime, which all star "the little girl." "She knew that the little girl was supposed to be her," he says, "but by having it be a generic little girl we could have that character get into more awkward situations or be naughtier than Alice would be in real life."
The book follows the little girl as she refuses to head to bed, because she's convinced her parents are doing exciting things without her. So she stays up all night drawing dragons, blowing bubbles, making a salty celery soup, and anything else she can think of rather than simply catch some zees.
It took Engledow 16 months to produce. Each photograph is a composite of two to 15 images painstakingly edited together, a process that could take weeks to accomplish. Executing each of those photos perfectly on a technical level was only half the challenge. The other half was managing his star: Alice Bee.
"There are good days and bad days," he admits. "There might be an afternoon where we planned to do something and it's just not working, so we have to take a break and come back to it. Every single picture where she pretends to be asleep was hard to shoot, because she is the most active girl. She is literally the little girl who didn't want to go to bed. She's never stayed up all night, but there have been nights when we thought she was asleep but we find her light still on and she's reading in bed."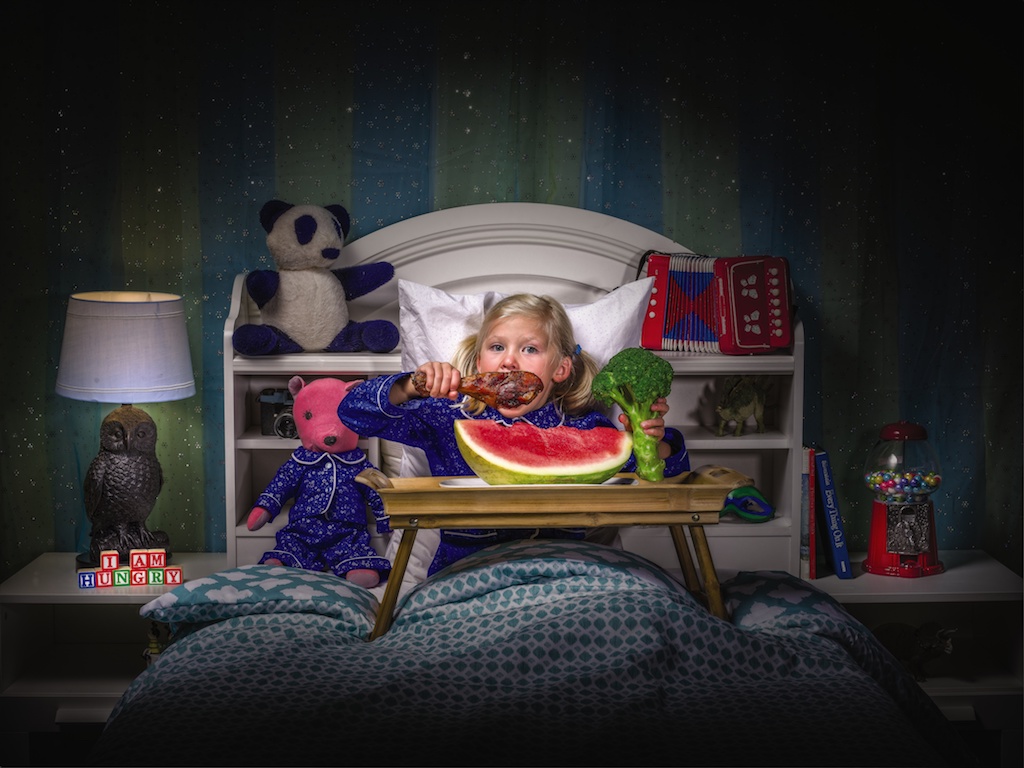 Creating a children's book with a longer narrative arc–rather than a single panel gag–represented a new approach to storytelling for him. "I had to be more aware of how the images were going to work together to tell the story," he says. "And we really had to sell the concept of what was going on with Alice's facial expressions and body language."
The book is the first in a planned trilogy. Engledow has shot and is currently editing the images for the second, The Little Girl Who Wanted To Be Big, which will be published next October. The third will follow in October 2019.
For now, Engledow's work with the World's Best Father is on hold. "It's like Larry David with Curb Your Enthusiasm," he says. "It's there if I want to do it."