A guide to the newest places to eat and drink.
Husband-and-wife team Sebastian Zutant and Lauren Winter know how to please a crowd. The duo helped open popular Italian spots Red Hen and All-Purpose—he as a (now former) partner/beverage director, she with design powerhouse Edit Lab. For their new venture in Brookland, the pair considered a more offbeat theme.

"I went to Portugal and was like 'Fuck it, we're going to do a Portuguese wine bar and canned fish project,'" says Zutant, who was inspired by tinned seafood-heavy bars like N7 in New Orleans. "And then we did a canned fish tasting, and it was terrible."

"I was willing to try it," says Winter. "We got a bunch, and one little piece spilled on the floor. He was like 'Our house is going to smell like canned fish!' And I was like 'This is what our restaurant is going to smell like!' That's why we work well together—I'm not shy about telling him it isn't going to work."

Thus Primrose, a French natural wine bar and bistro, was born. The concept is just modern and edgy enough to appeal to the team of industry vets who run the place—and just mainstream enough to entice everyone else.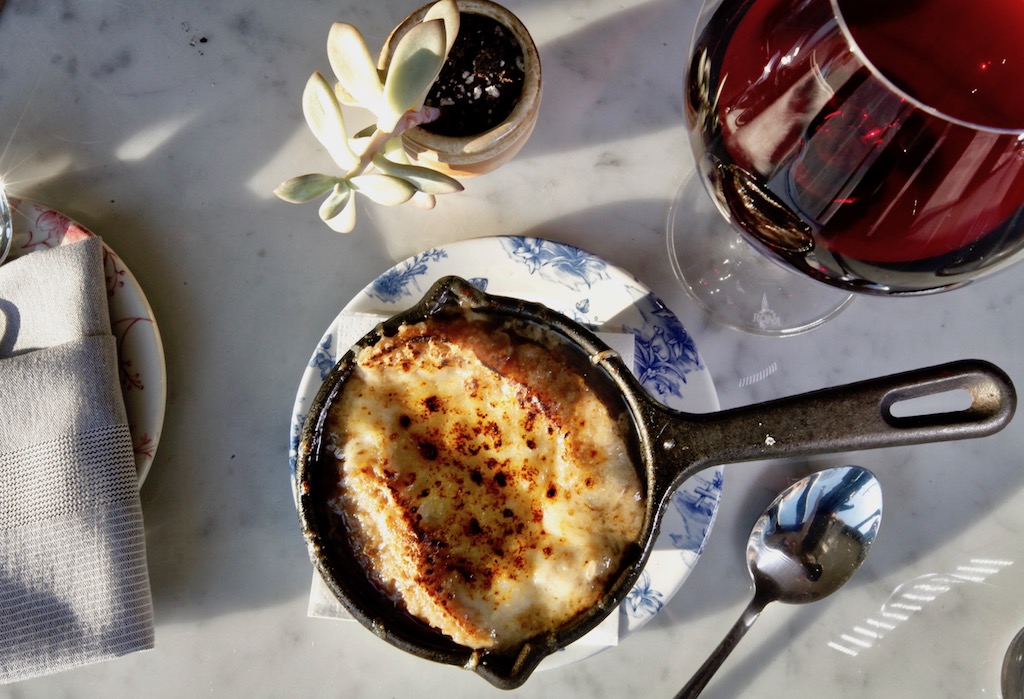 The airy, whimsical space takes inspiration from the current bistro scene in Paris, where Zutant and Winter discovered places that combined classic food with edgy wine programs. Patrons will find the same at Primrose. Chef Nathan Beauchamp and Greg Algie of Tiger Fork, Calico, and Fainting Goat partnered on the restaurant (Winter designed their other ventures). Beauchamp, formerly head toque at Bistro Bis, created a small yet robust menu of charcuterie, snacks, and entrees. Guests in the 80-seat dining room and bar can tuck into coq au vin, braised bouef bourguignon, seafood stew, and steak frites—or less traditionally Gallic, a French dip sandwich with shaved beef, horseradish sauce, and a side of pureed French onion soup for dunking. The onion soup is one of several meatless dishes among the petit plats (small plates), brewed with kombu, mushrooms, and deeply-caramelized onions for a "beefy" richness.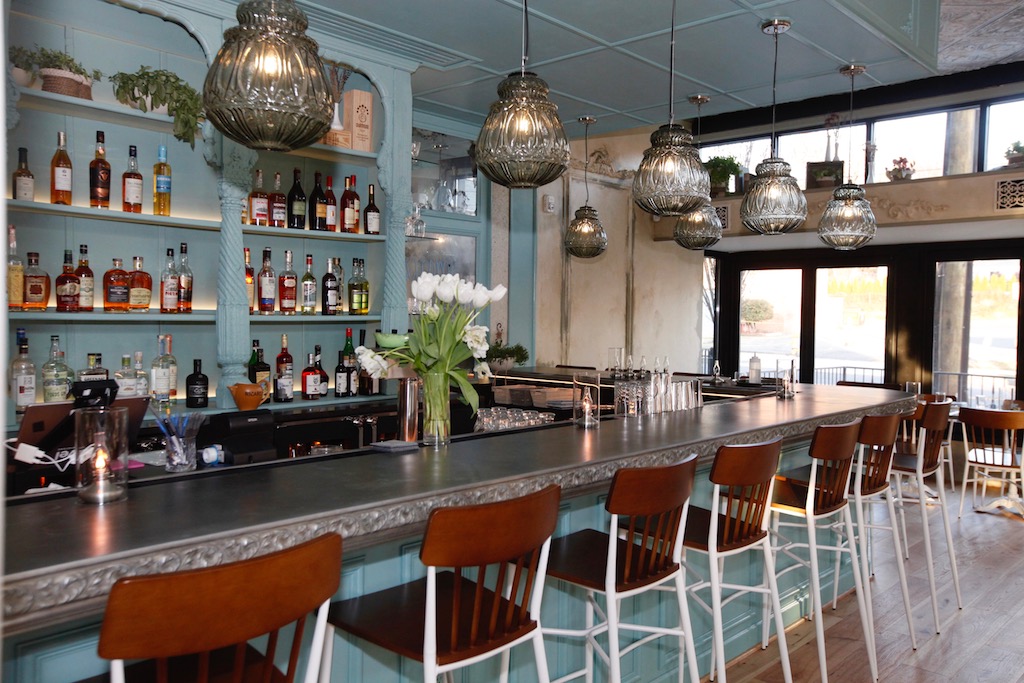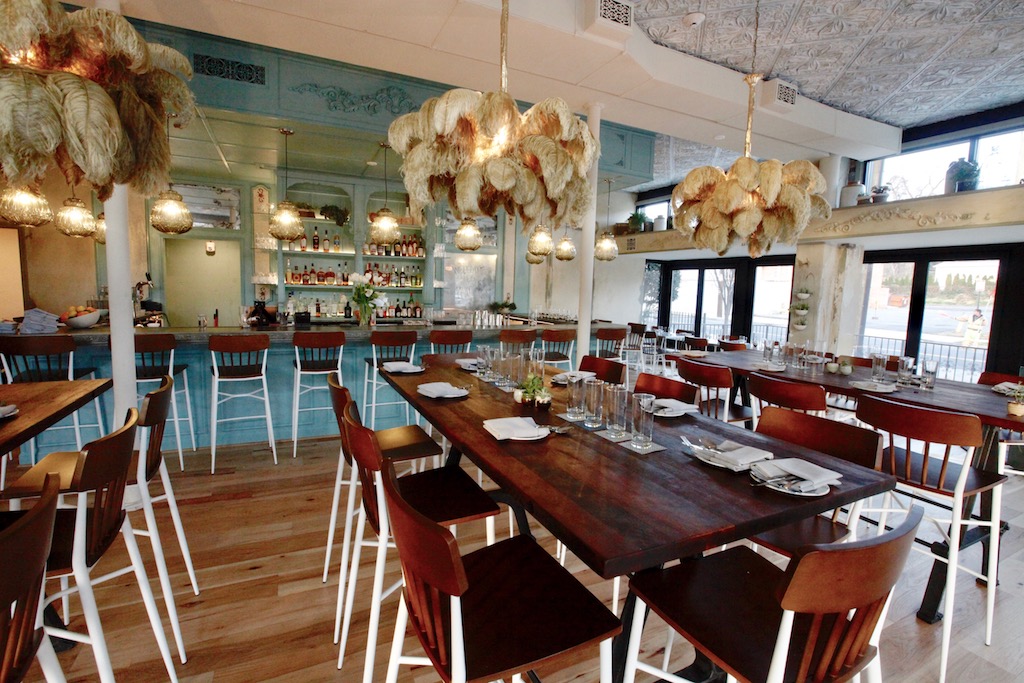 Zutant's list of wines, around 75 bottles and 15 by the glass, reads like a passion project—and one he's eager to help patrons navigate.   
"People can say France is well known for their wines, but there are parts of France and producers who're doing things that are totally atypical," says Zutant. "The natural wine movement in France is just super strong. I like the band of characters involved. Everyone is sort of wily, and the creative spirit of it al, it encases what I love about wine."
In addition to French bottles, the lineup also includes a handful of Virginia wines, including some made by Zutant's own winery: the Lightwell Survey, which operates at Early Mountain Vineyards in Madison, VA. Even if you don't recognize all of the producers or varietals—there's nary a big-box winery listed—all are meant to be approachable in price.  Glasses generally range from $10 to $14, while bottles top out around $65 (save for a few splurge-worthy Champagnes).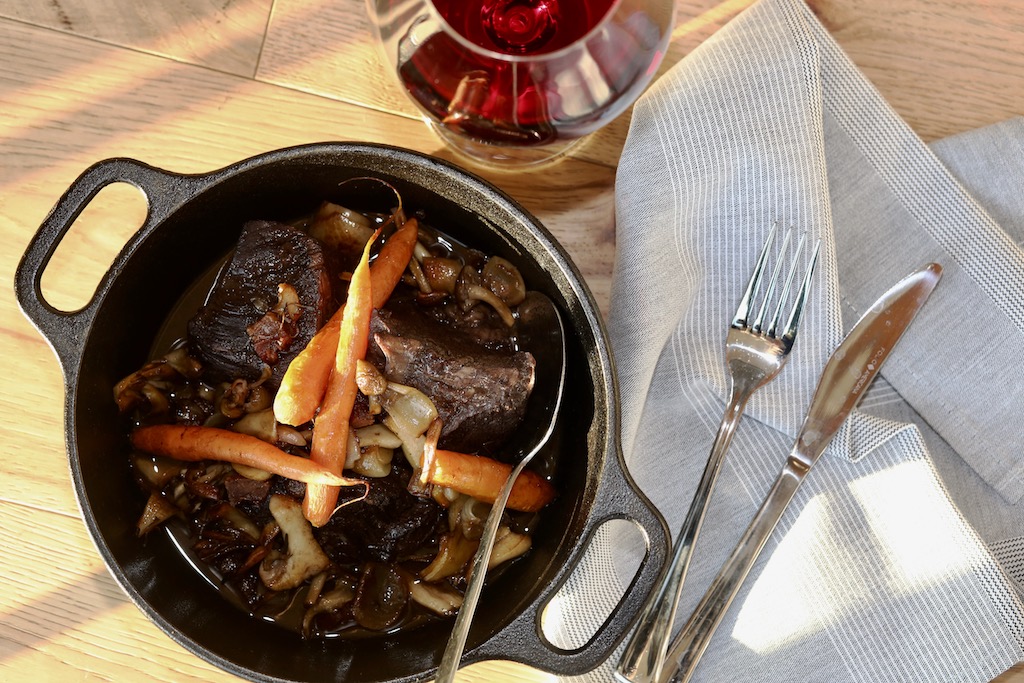 Cocktails ($9 to $12) are also intended to showcase lesser-known French spirits and liqueurs. Come spring, a 35-seat wrap-around patio will be the place for easy-drinking concoctions like La Belle with Lillet Blanc (an aromatic, wine-based aperitif), elderflower liqueur, raspberry, lemon, and soda. Heartier options include several cocktails where French cognac stands in for whiskey, such as a riff on an old-fashioned with cognac, calvados, and spiced orange syrup.
Regardless of what's in your glass, Primrose is designed to push boundaries in the most delicious way possible. Just don't ask for Malbec. 
"Everywhere else, it's inevitable," says Zutant. "It's like death, taxes, and Malbec."
Primrose. 3000 12th St., NE; 202-248-4558. Open Sunday, Monday, Wednesday, and Thursday, 5:30 to 10 PM; Friday and Saturday, 5 to 11 PM. Closed Tuesdays.