Rachel Levine, a nurse, and Christopher Wanka, a firefighter, fell in love over cocktails in Clarendon after finding one another on an online dating site. It didn't take long to realize they wanted to see each other again—and that they'd probably seen each other several times before! Their wedding was a fall-themed, wine-filled, Americana-colored indoor/outdoor celebration at The Barns at Hamilton Station. And front and center of their adorable decor: the rescue Labrador, Lexie. Check out their photographs by Bethanne Arthur Photography.
Follow B&G on Instagram | Like B&G on Facebook
Rachel and Christopher found each other on Match.com and realized pretty quickly they'd probably crossed paths at least a time or two already—she was a nurse at GW hospital and he was a firefighter at the nearest station. After exchanging a few messages, they met for drinks at Whitlow's on Wilson in Clarendon. She appreciated that Chris was down to earth, intelligent, and they shared a lot in common. His first impression was that she was "drop-dead gorgeous." "I was trying to figure out why she went out with me," he recalls. Over the next few hours, though, he discovered that she was incredibly smart, had a great sense of humor, and was sweet and caring.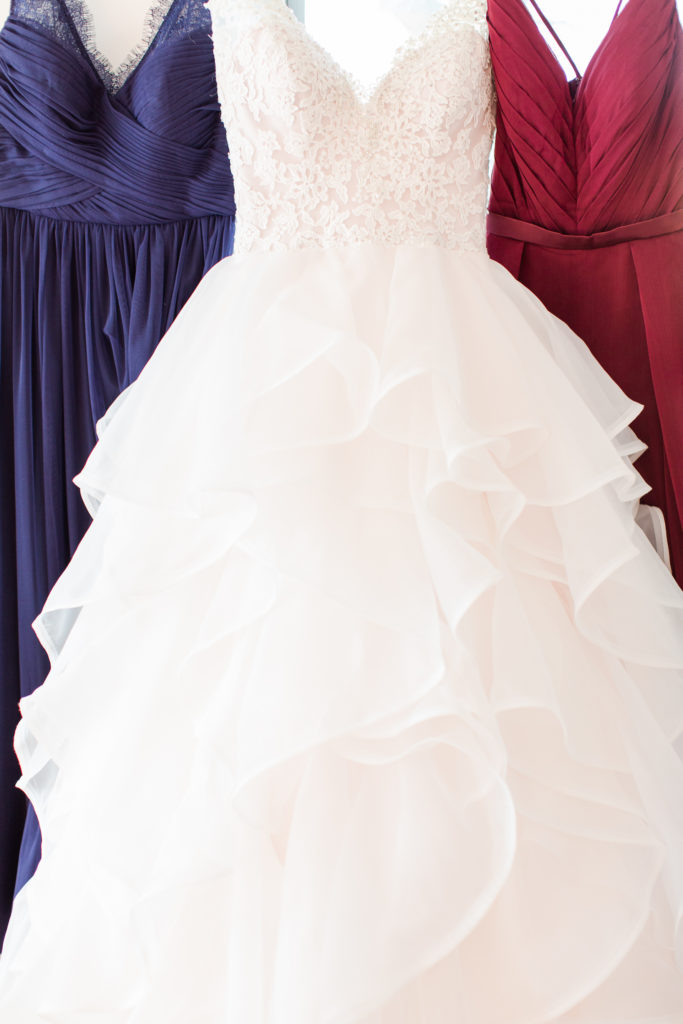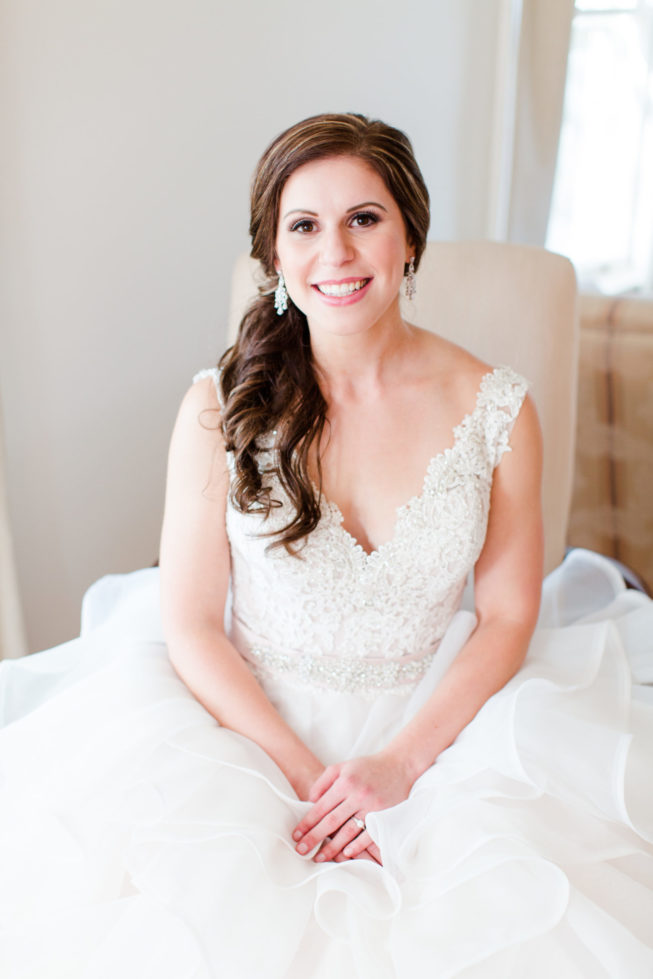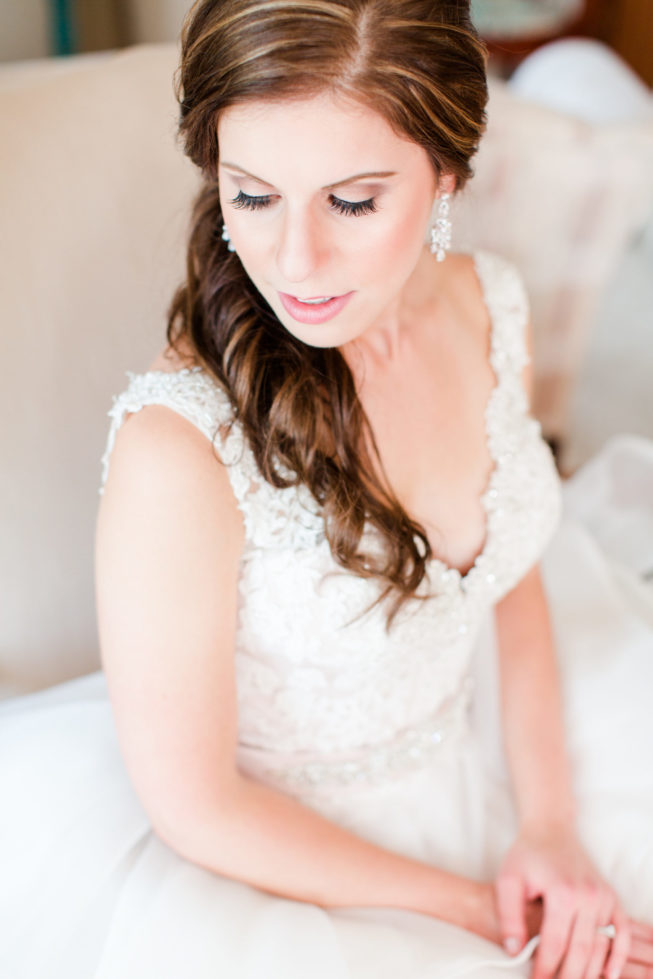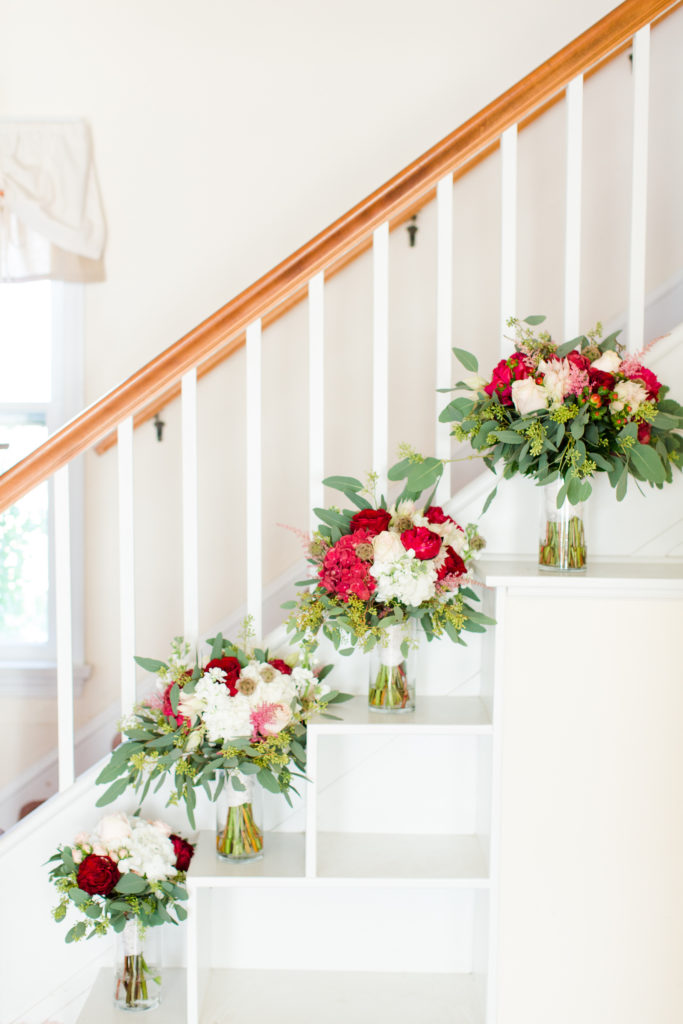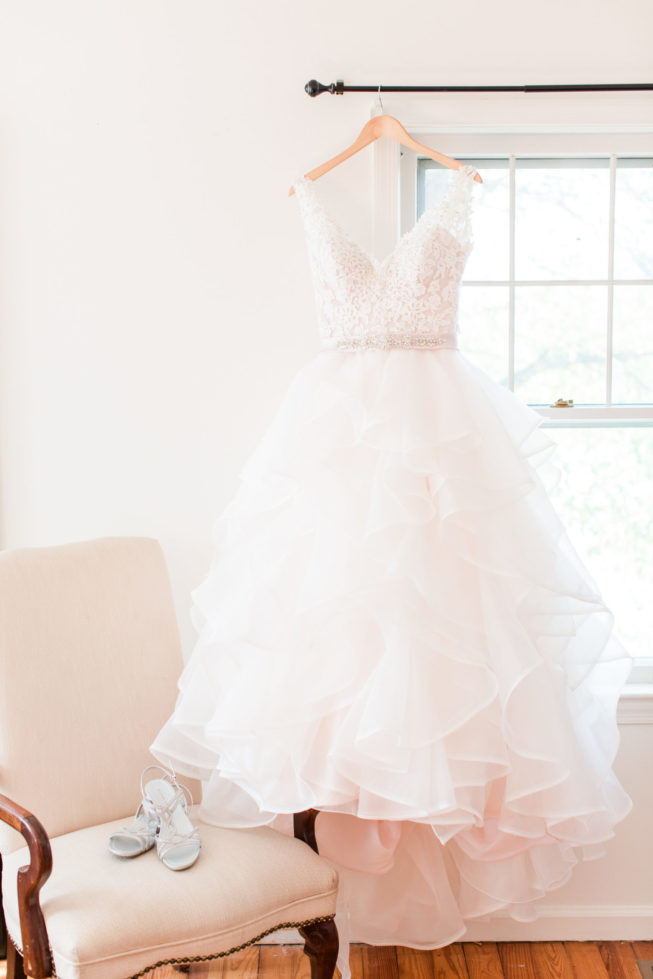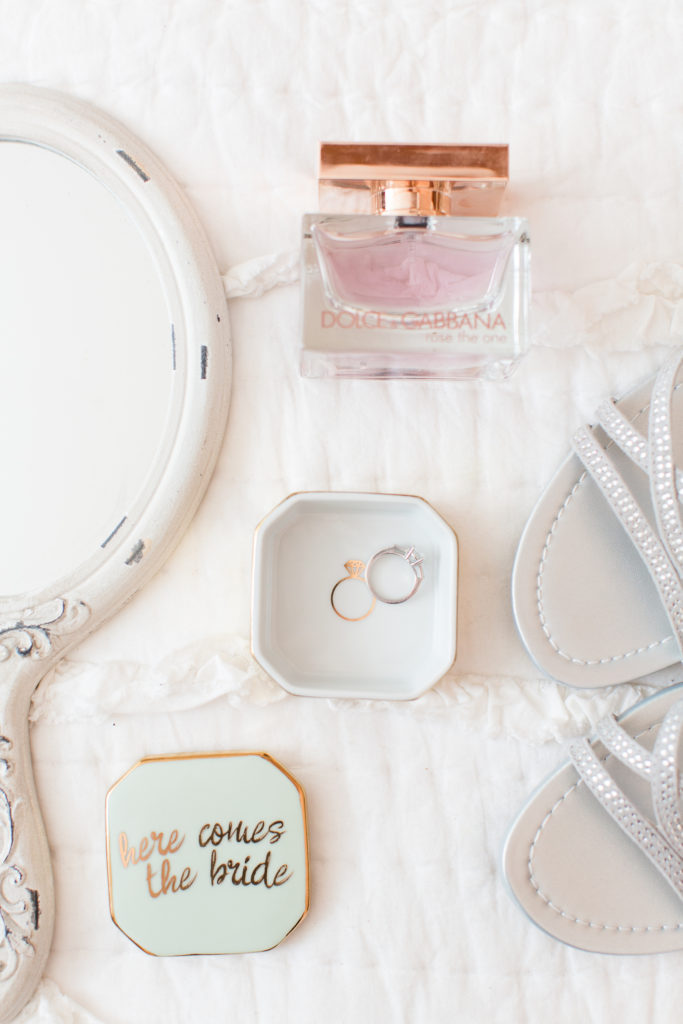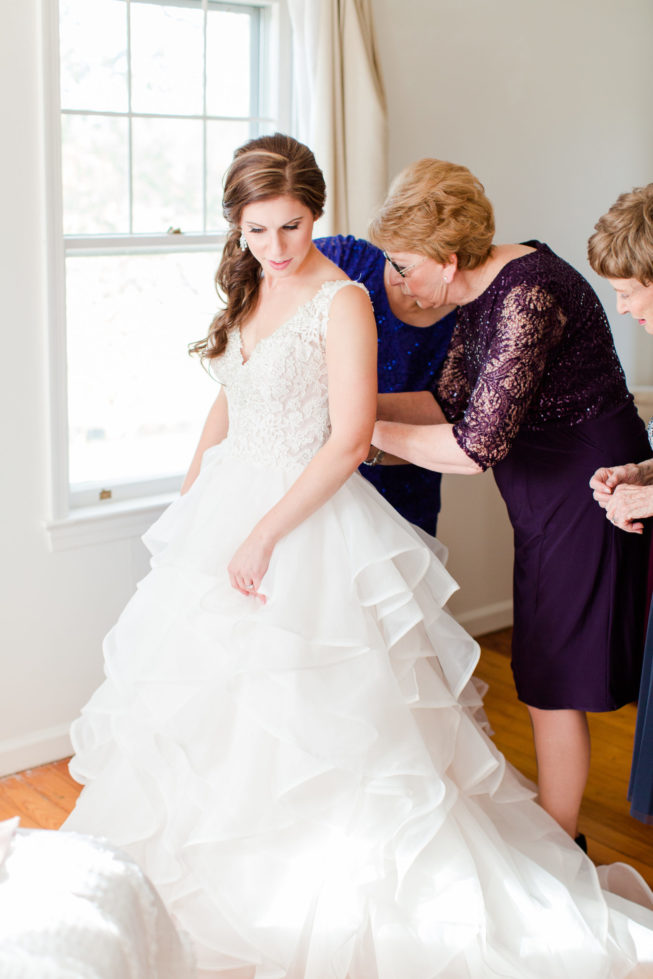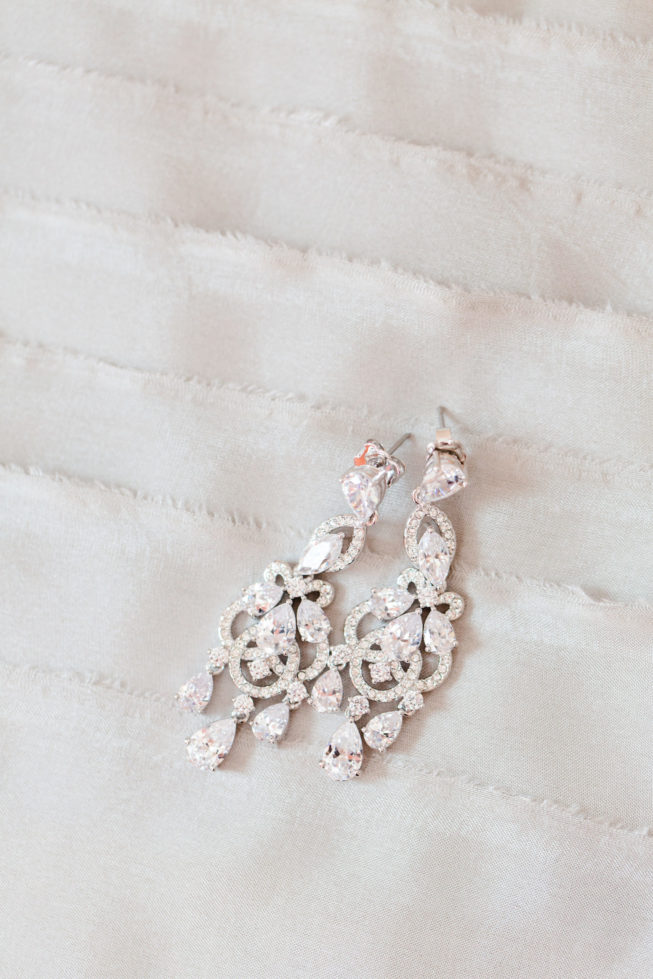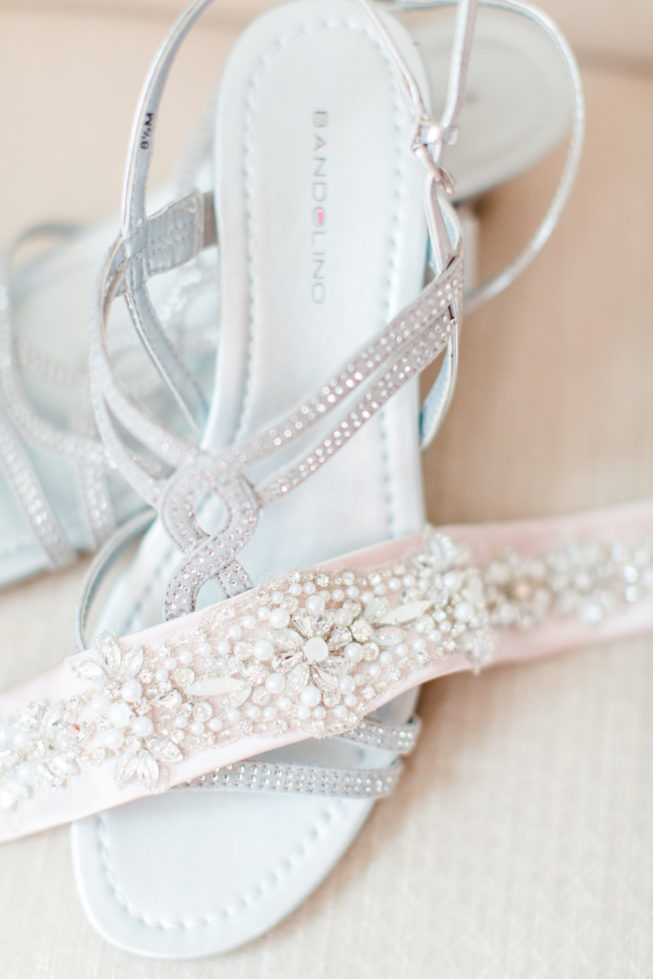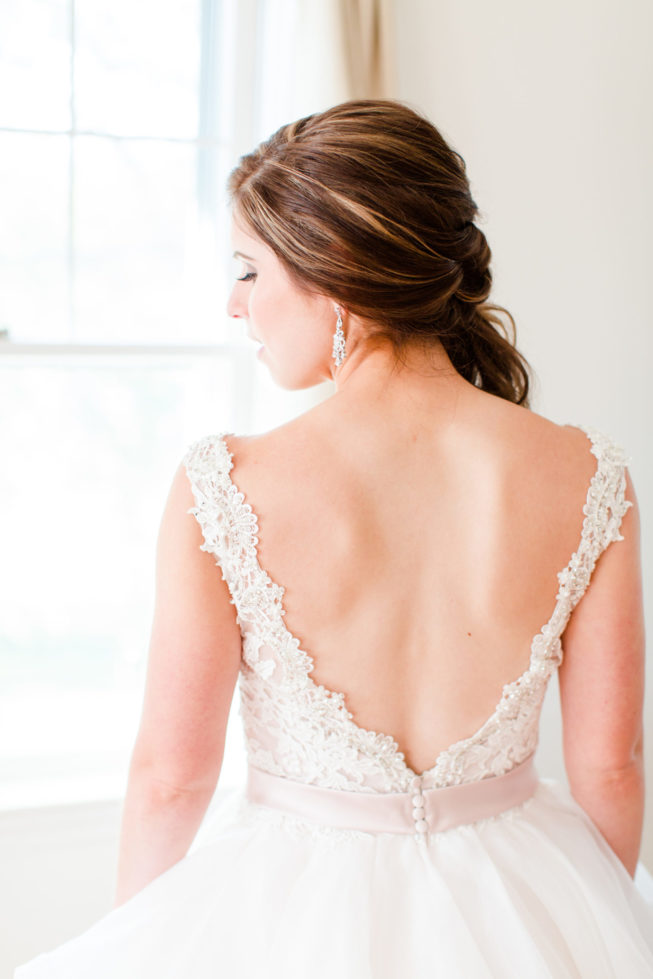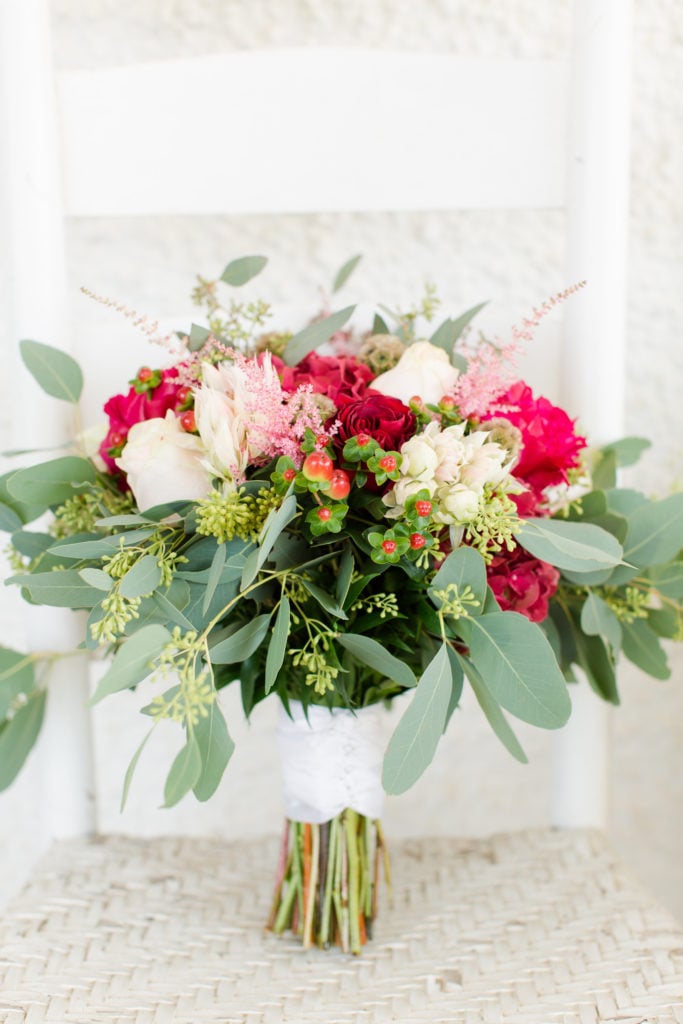 Before their second date, Chris brought a patient to Rachel's emergency room, and thus began a series of both formal dates and unscheduled run-ins. One year later, Rachel moved in with Chris and they adopted a black lab puppy named Lexie—a star of their wedding a couple of years later.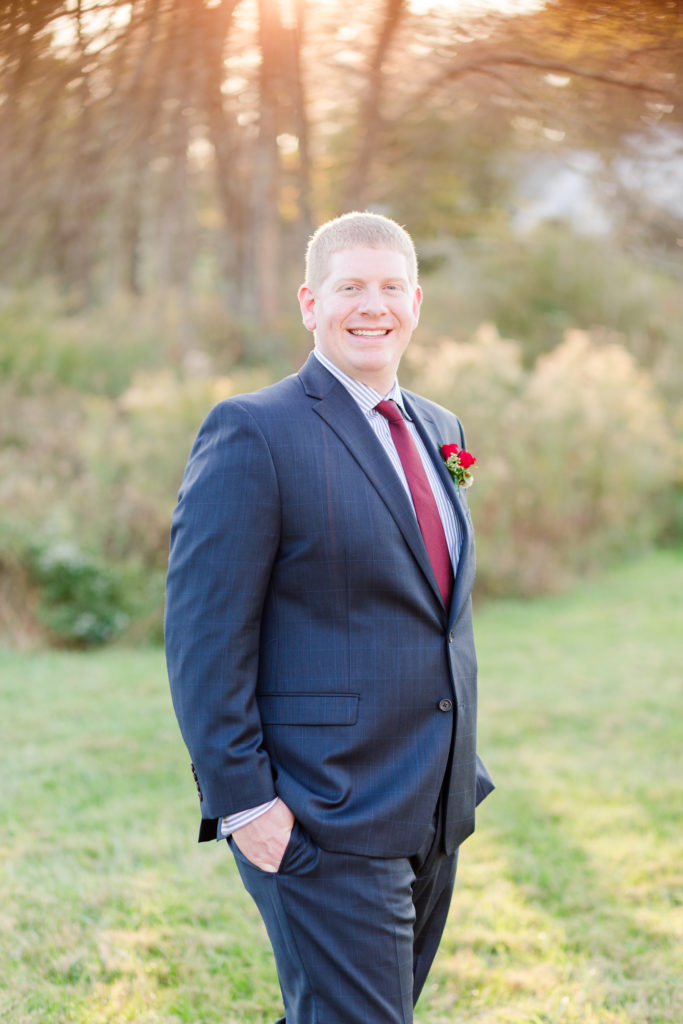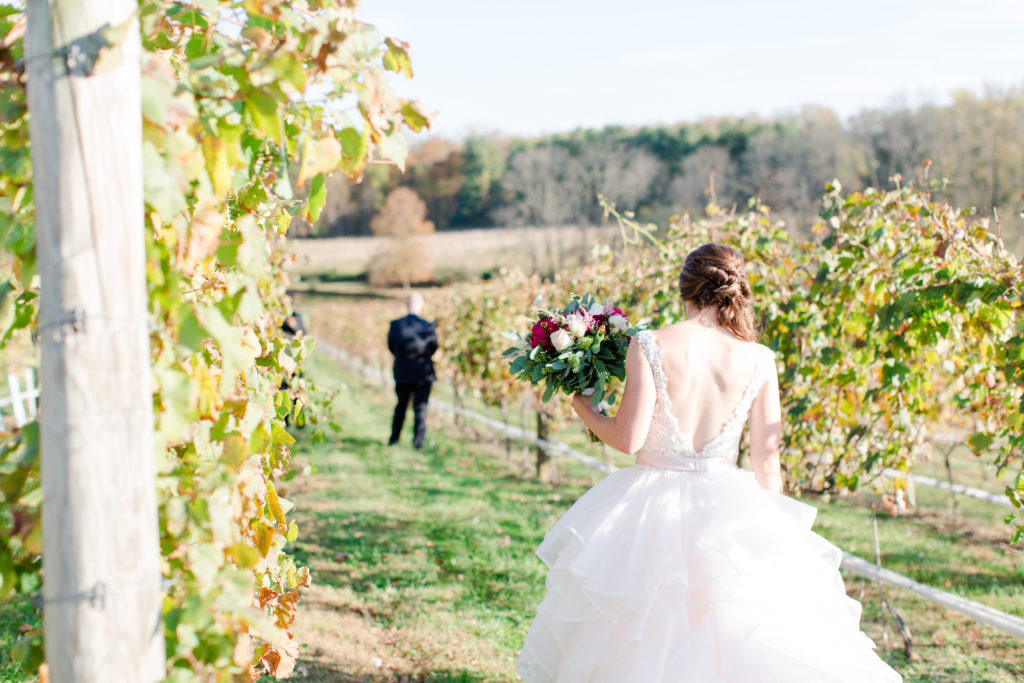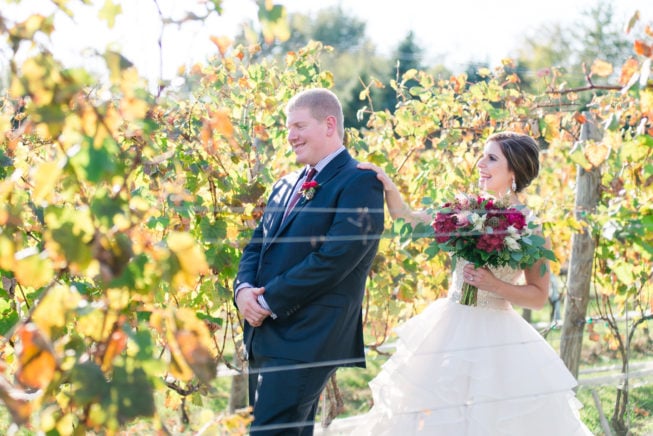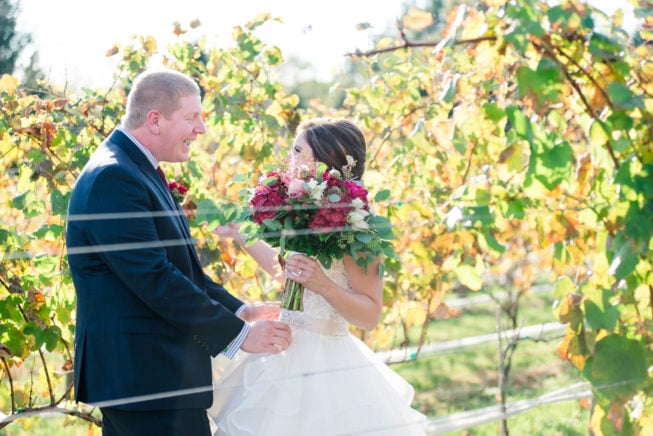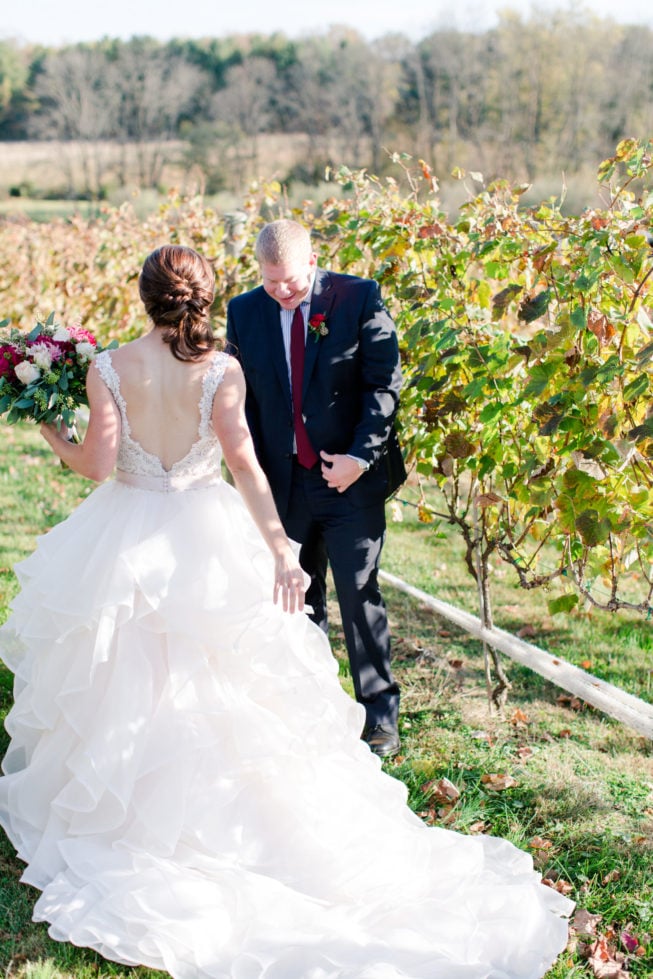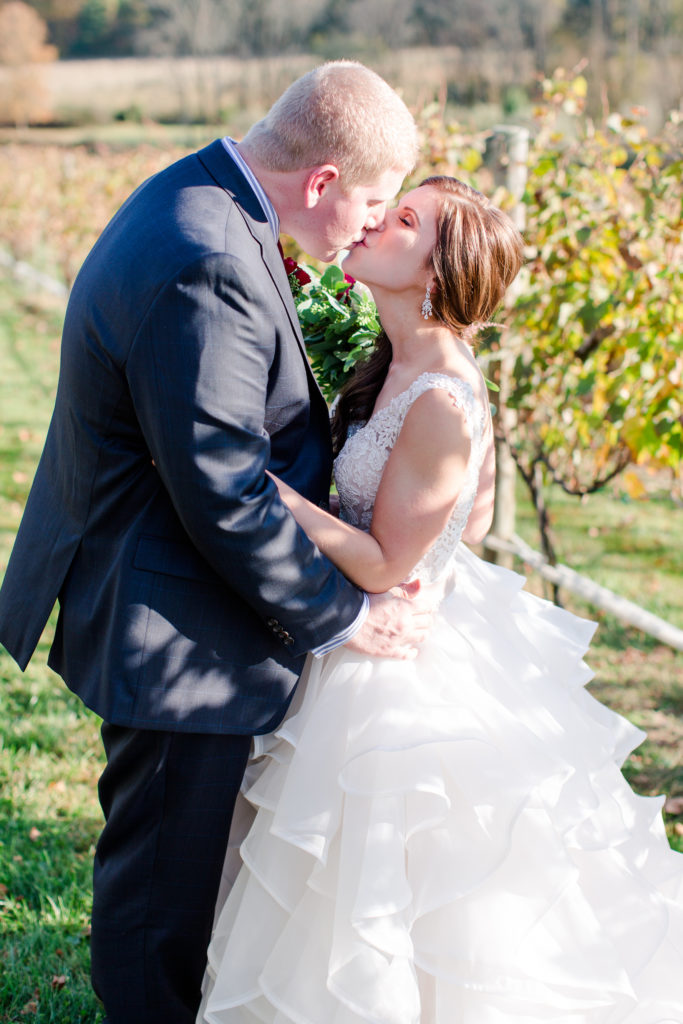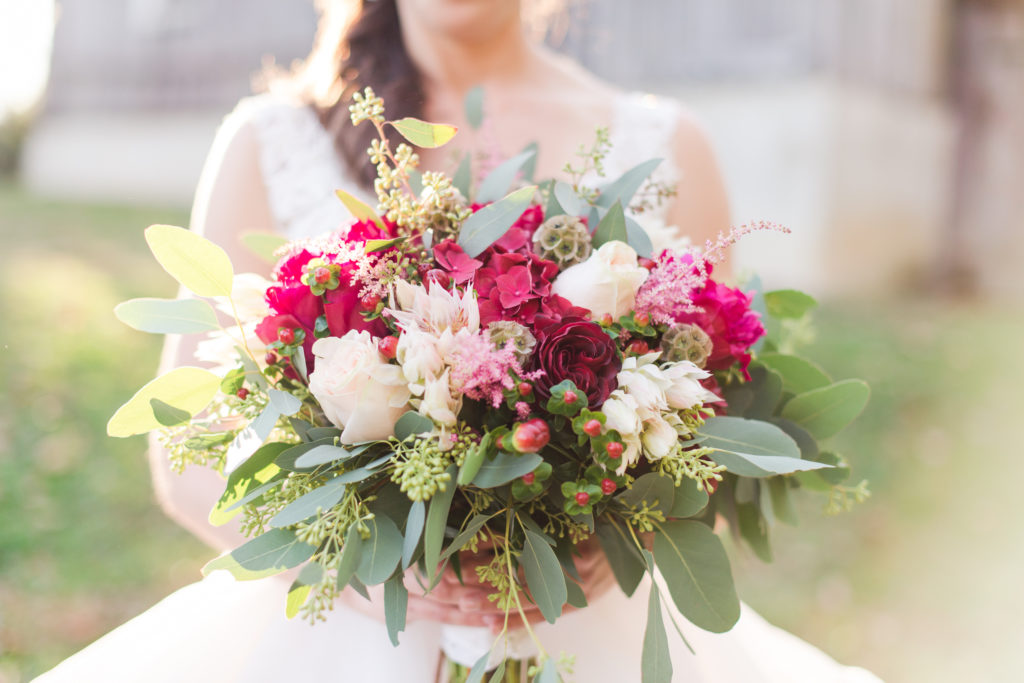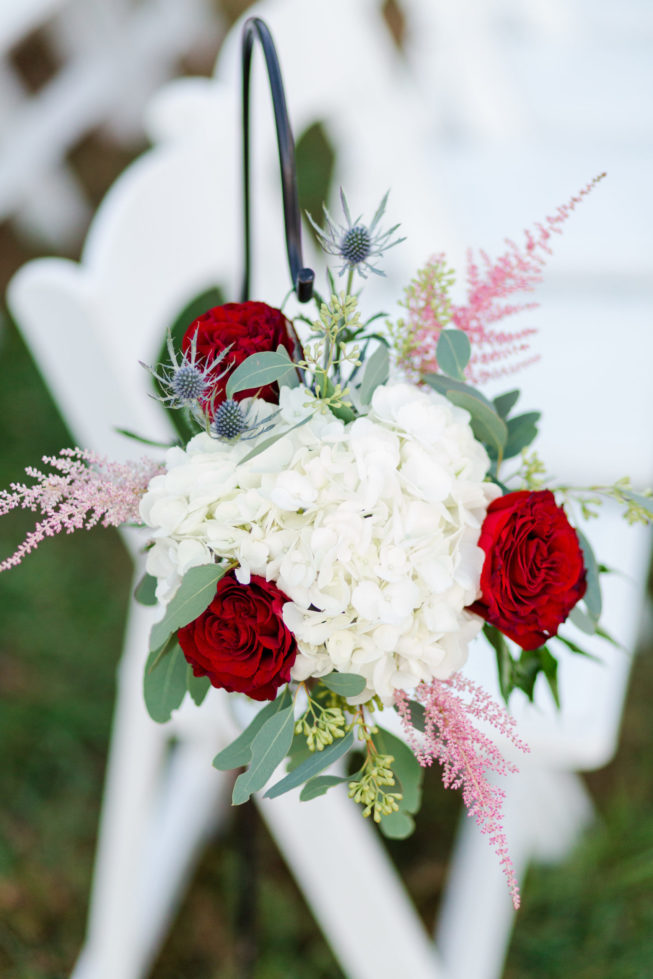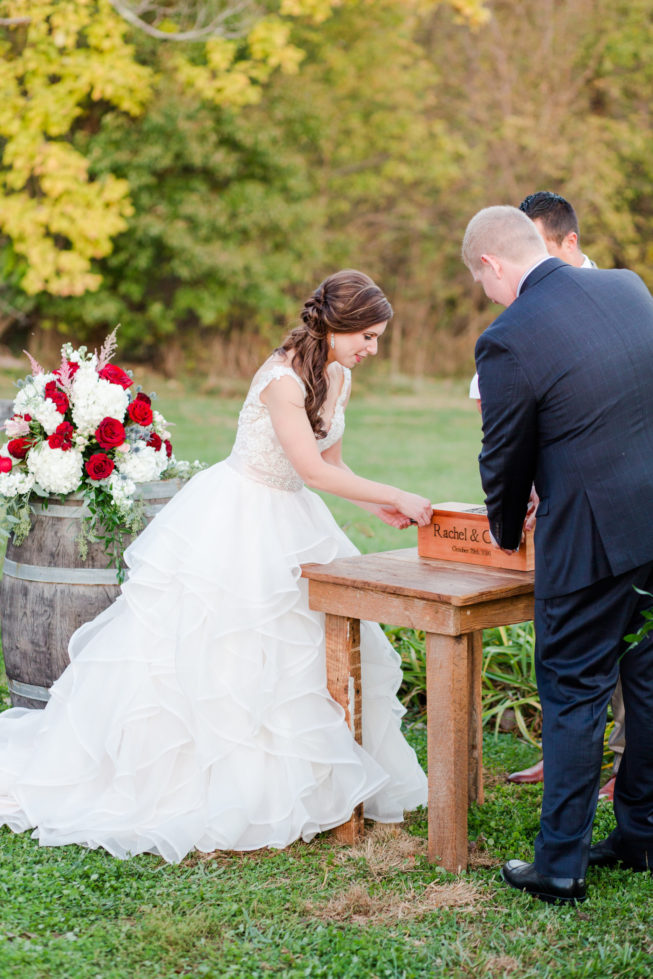 The pair dated for two years and four months before Chris proposed. After bouncing some ideas off of friends and co-workers, he decided to pop the question at the spot where it all began—Whitlow's on Wilson—and include their closest friends and family for a celebration afterward. So he rented a room, sent out a Facebook invitation, and suggested Whitlow's for their next date night.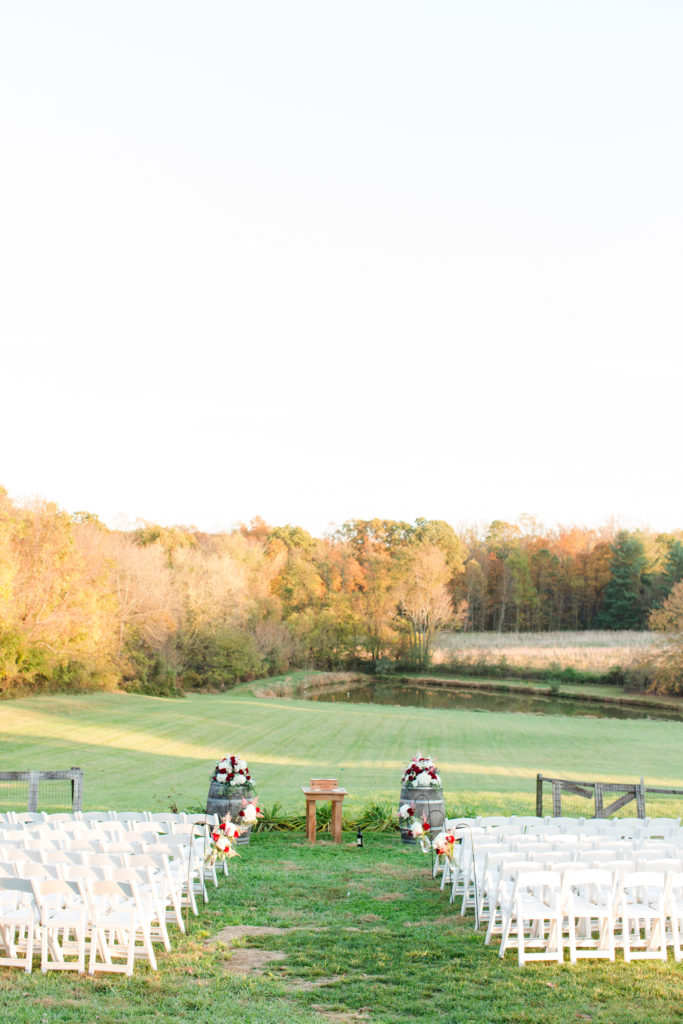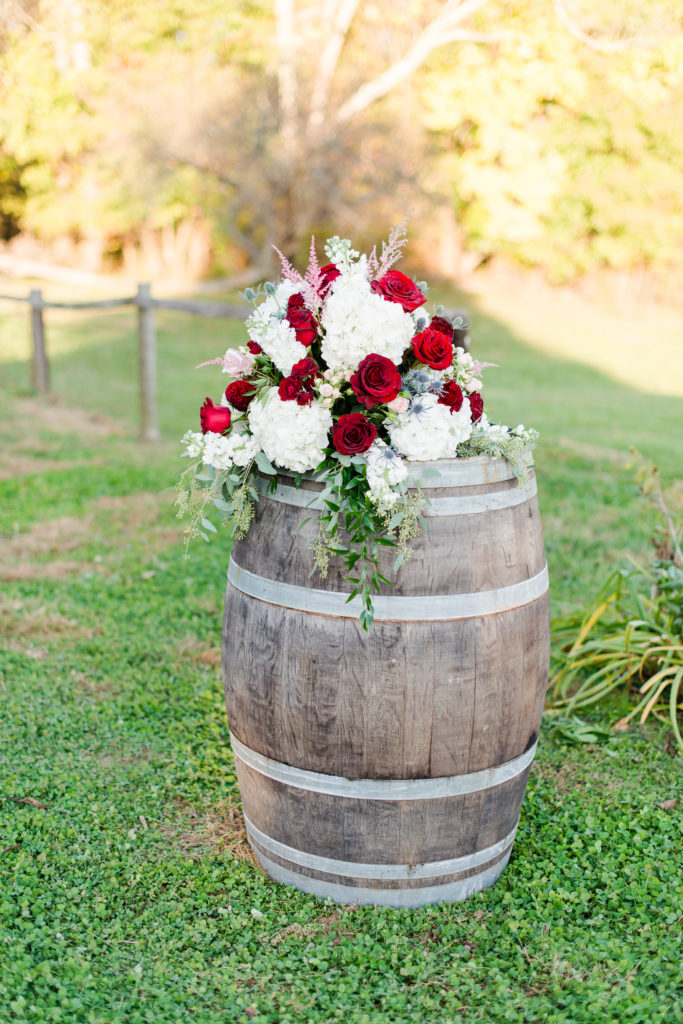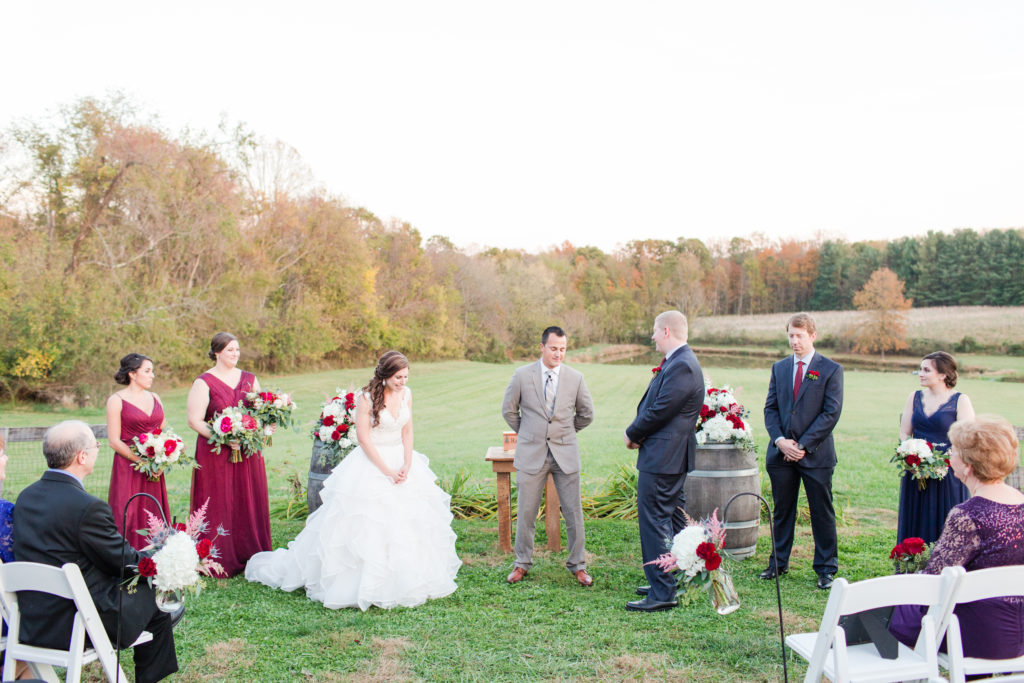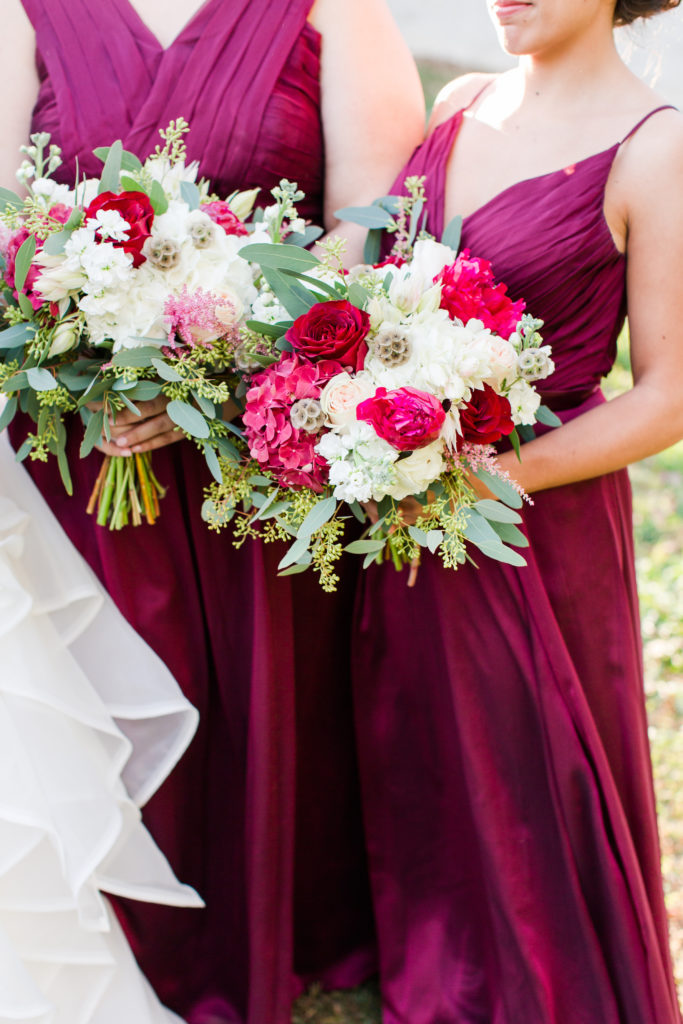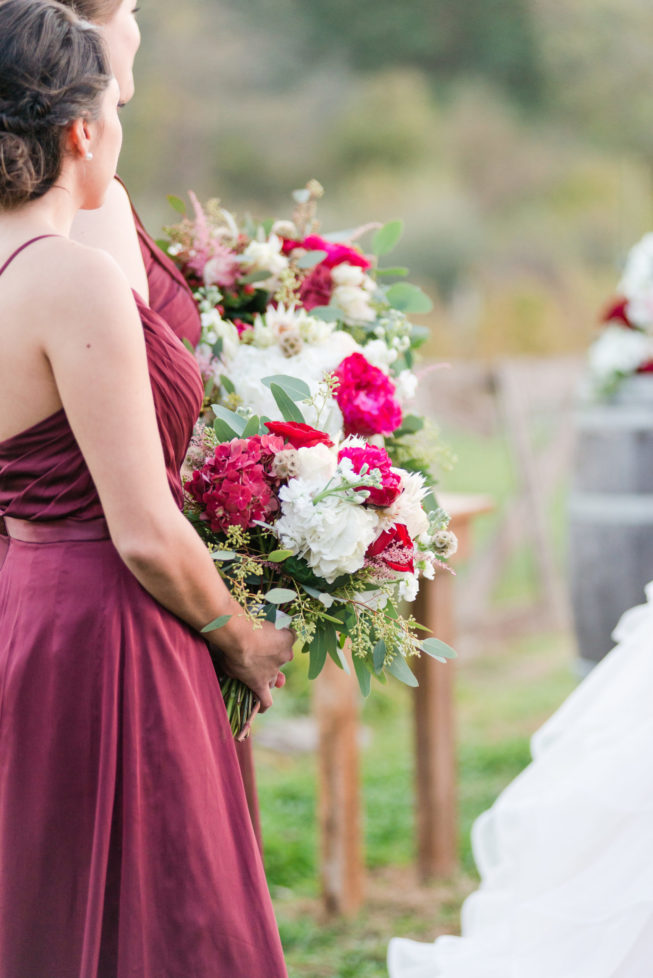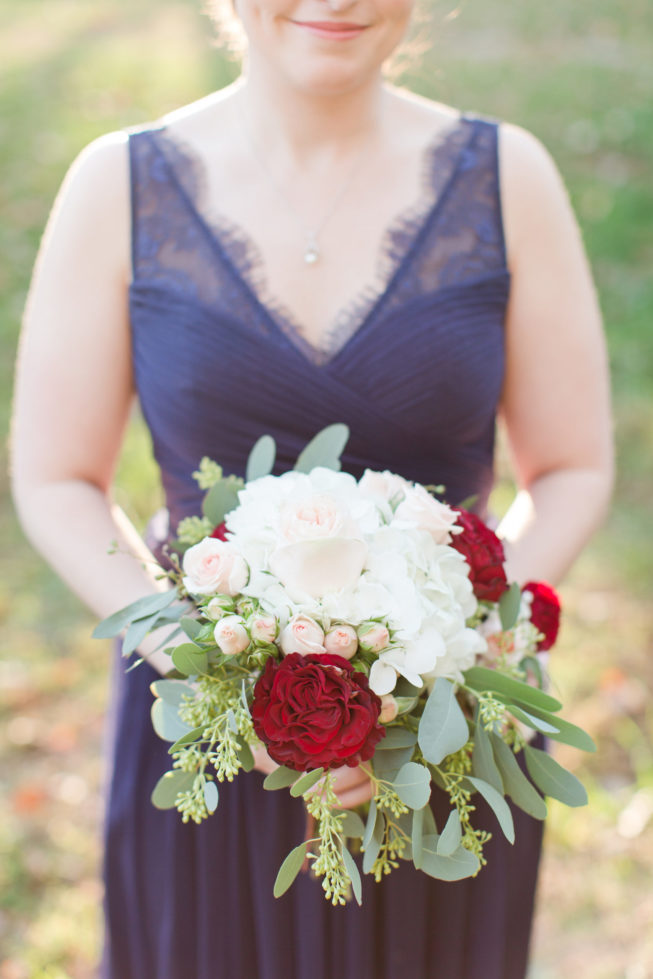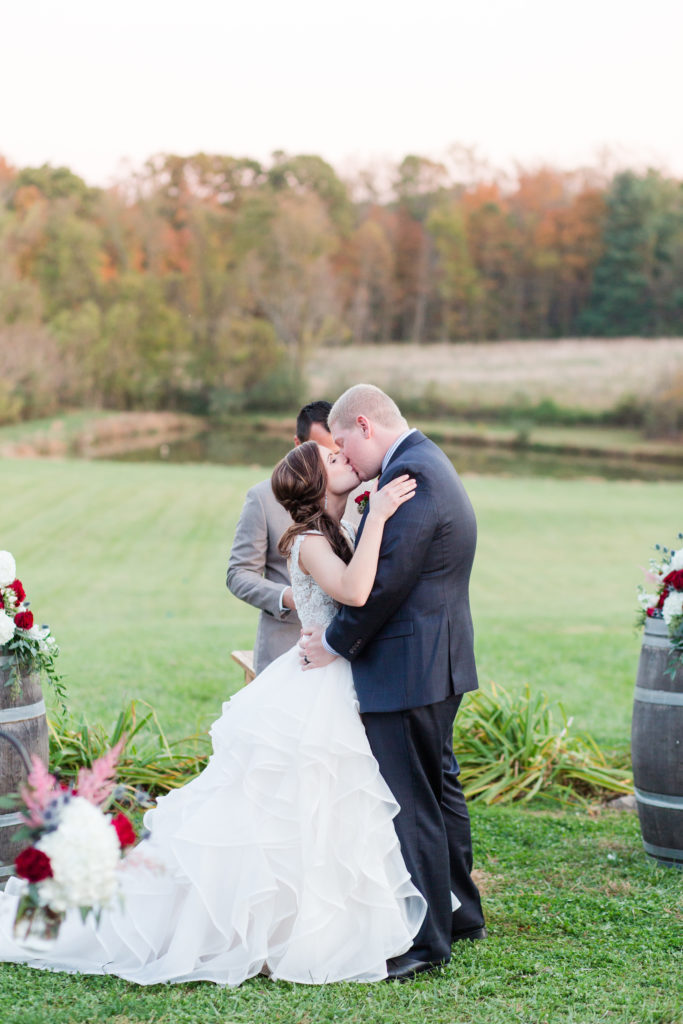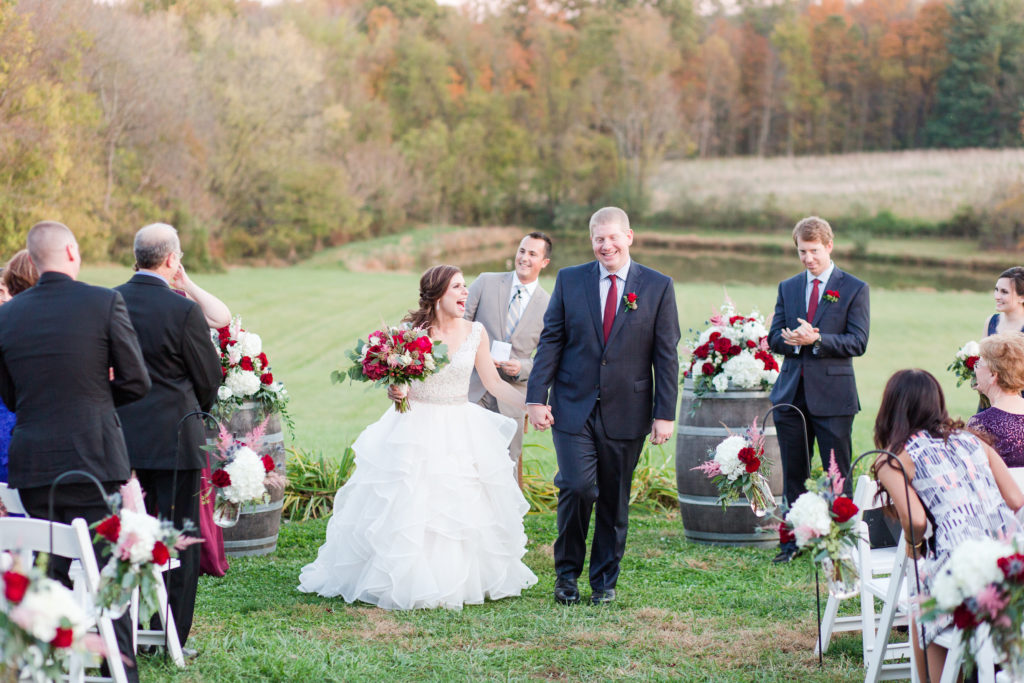 On the way to Whitlow's that night Chris says he was nervous, but Rachel couldn't tell. He casually asked, "Sure you wanna be stuck with me forever?" To which Rachel replied, "Of course!" "Good little last minute reassurance," Chris says. They parked about a block away and walked over to restaurant. Just as they approached the door, Chris turned to Rachel and told her he loved her, got down on one knee, and gave her the "spiel" he'd prepared. "She dropped her purse and said, 'Oh my god, you're really doing this here?'" Chris recalls. Then, through tears, she said yes. ("Whoo hoo!") Already shocked, she got an even bigger surprise when they walked in to the back room at Whitlow's to see family and friends waiting.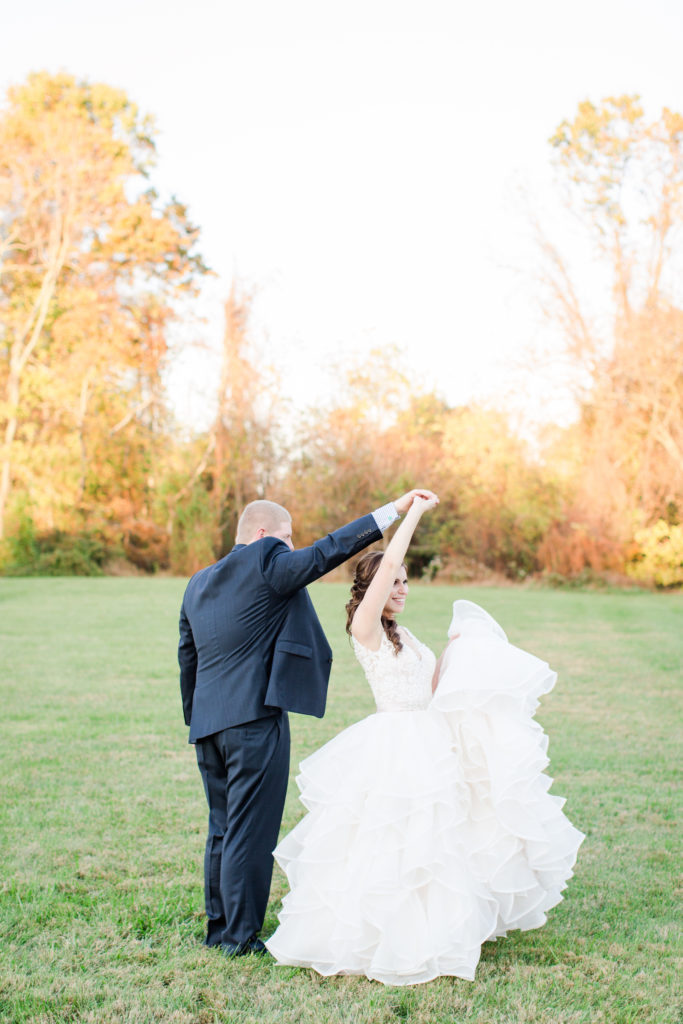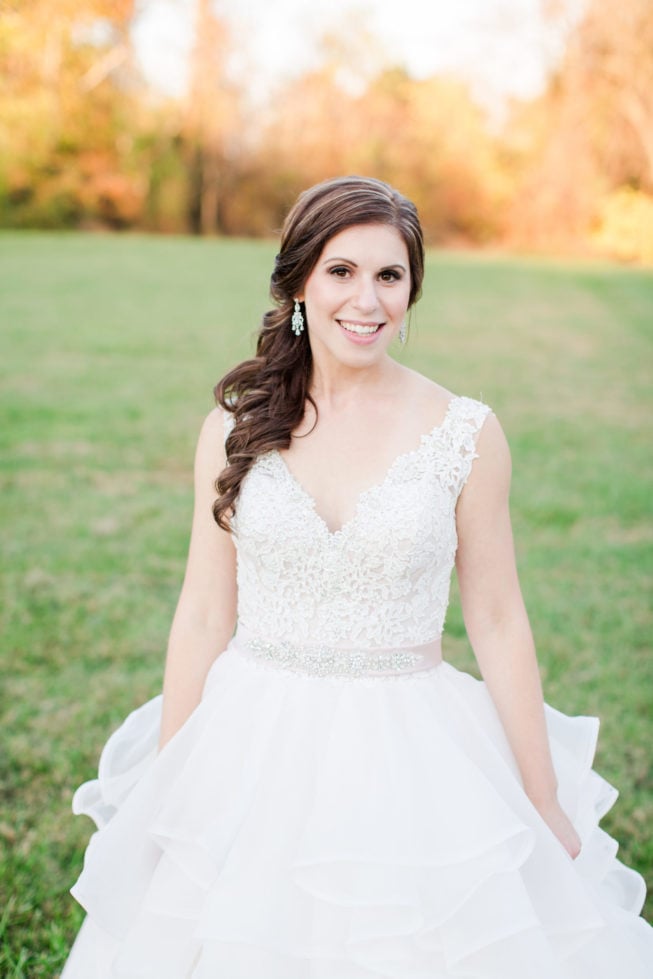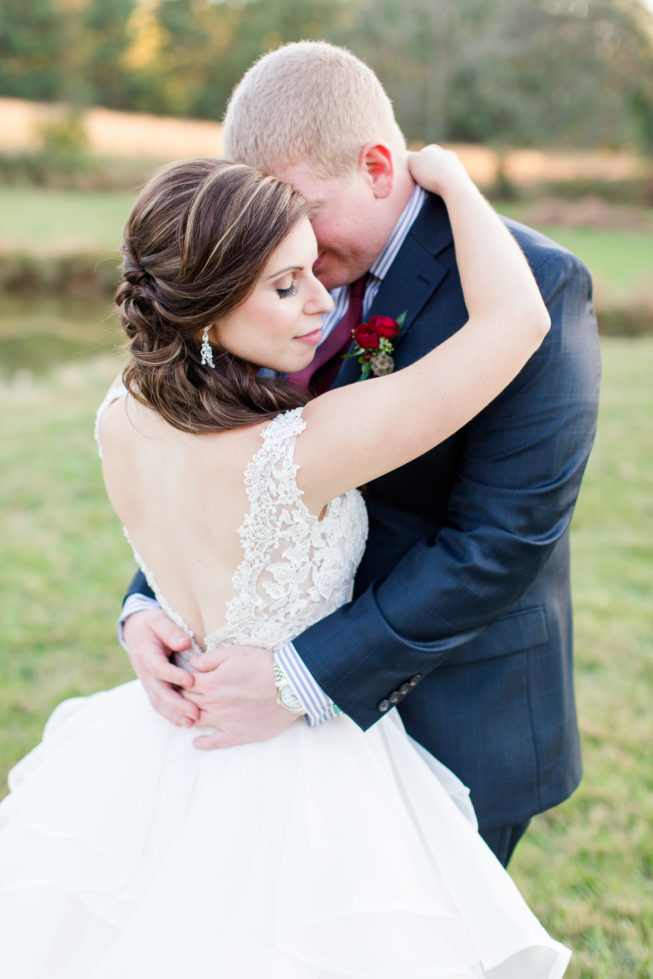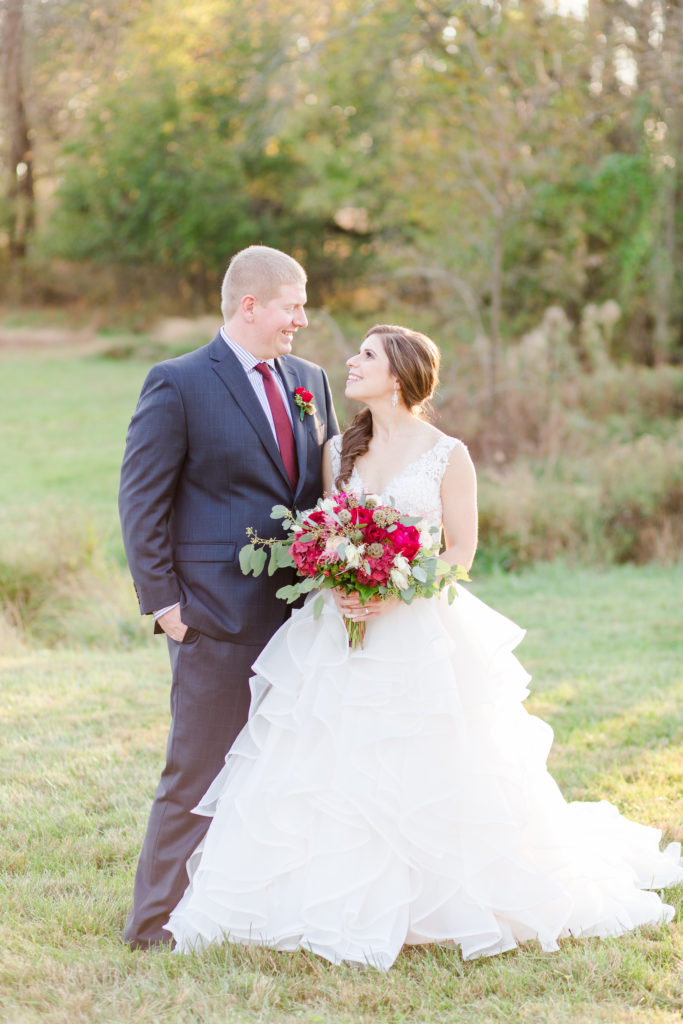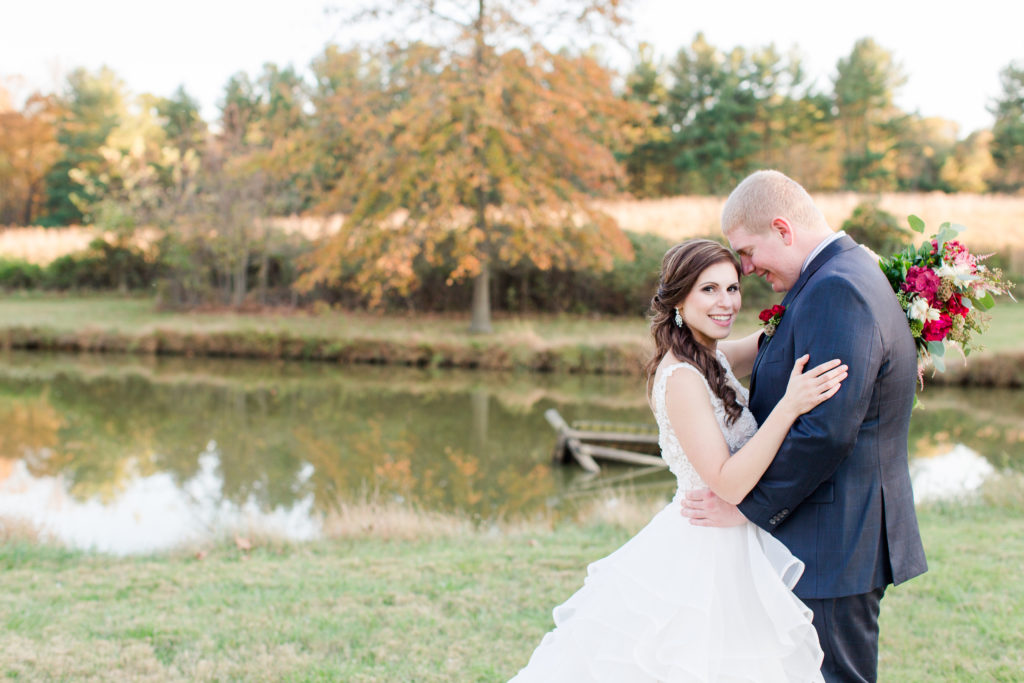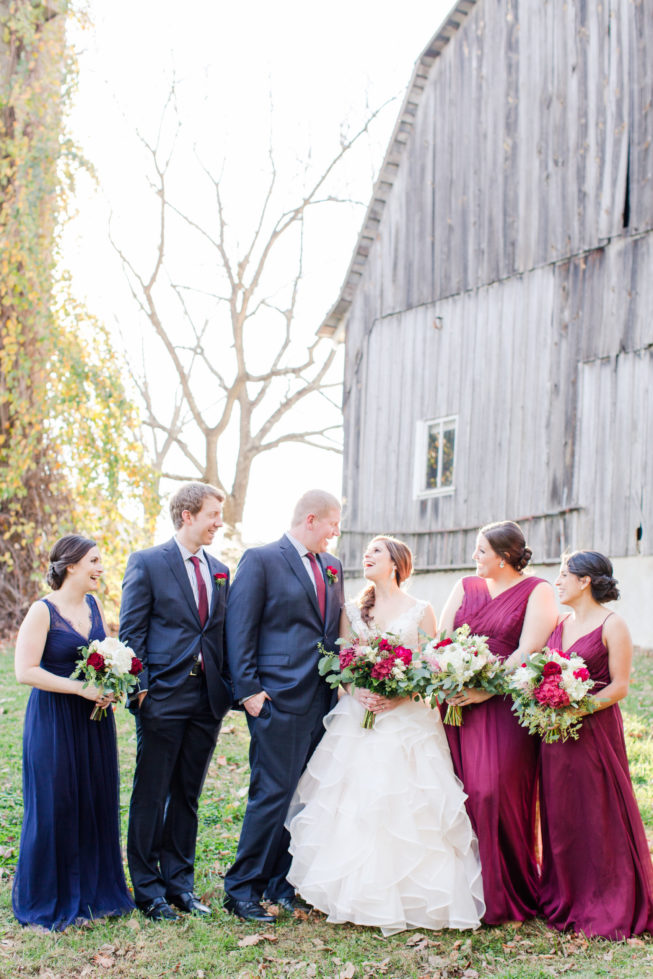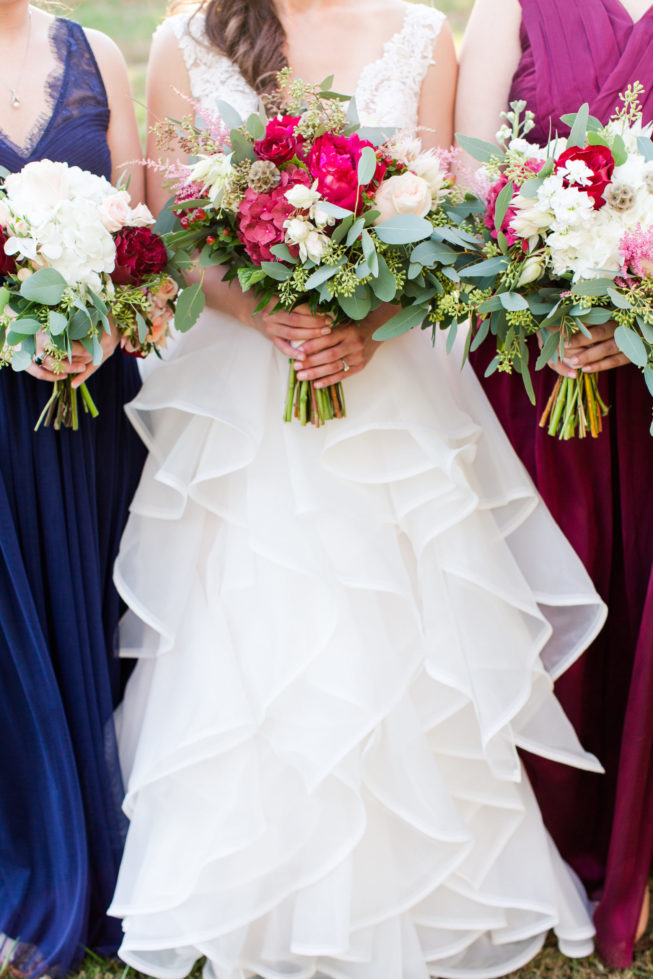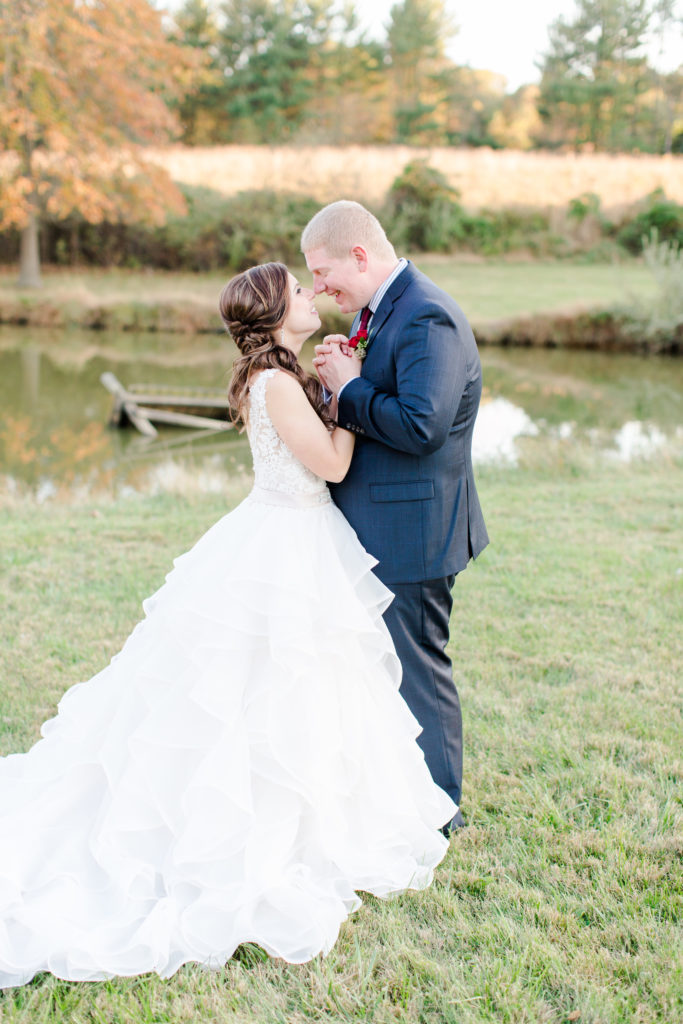 Rachel and Chris were engaged for one year before marrying at The Barns at Hamilton Station on October 29, 2016. The celebration was designed to be a fall and wine themed get-together with family and friends. They hosted the ceremony outside, and welcomed guests with hot cider served with Crown Royal apple—a total hit! They had four attendants in total: two bridesmaids in red on her side, and a groomsmen and grooms-maid in blue on his. Inside, they newlyweds kicked off the reception with a first dance to Dave Matthews Band's "You and Me." Their cake, made of layered chocolate cake with chocolate ganache and cookies and cream buttercream with chocolate crunch, was adorned with a cake topper made to look like Lexie, their beloved Labrador. Next to it, an apple-spice groom's cake with caramel and vanilla was decorated as a nod to Chris' job as a fireman. The hashtags for the celebration were #winewiththewankas and, fittingly of a nurse and a firefighter: #tilDNRsdouspart.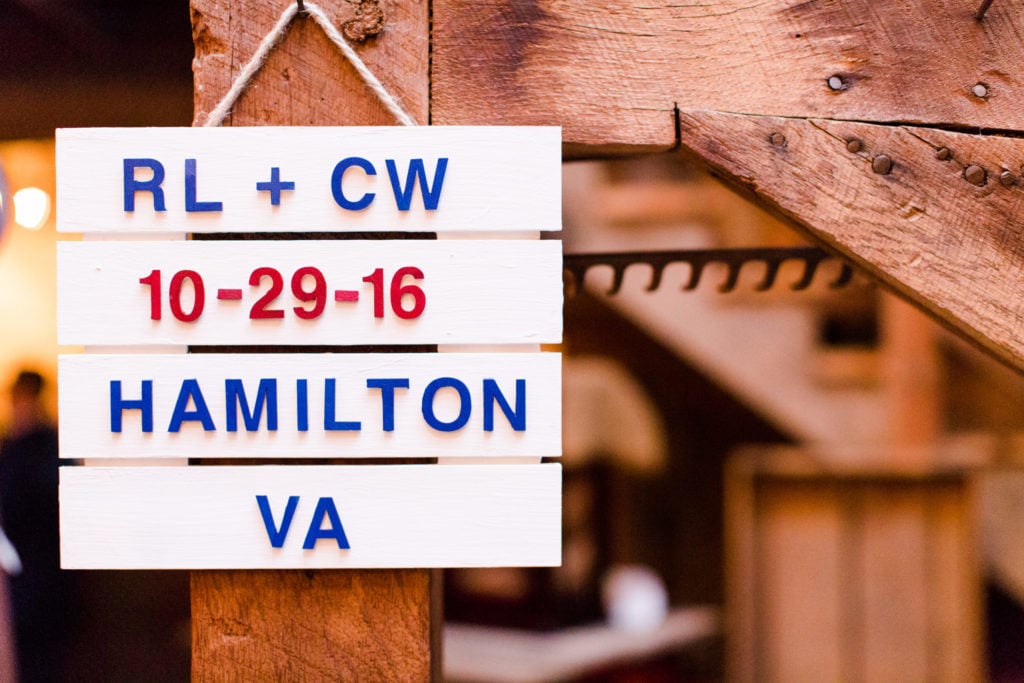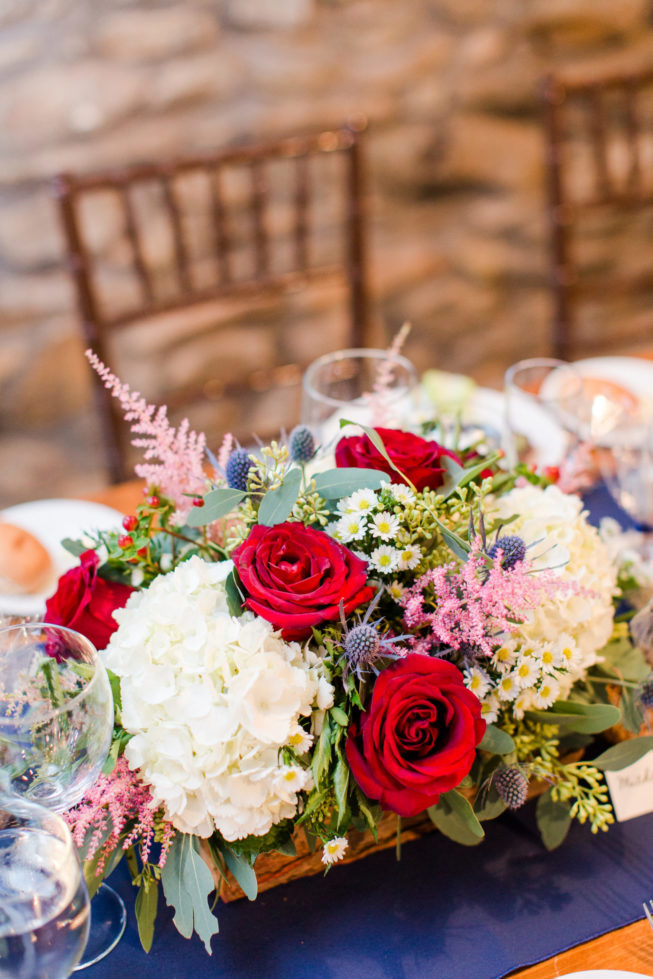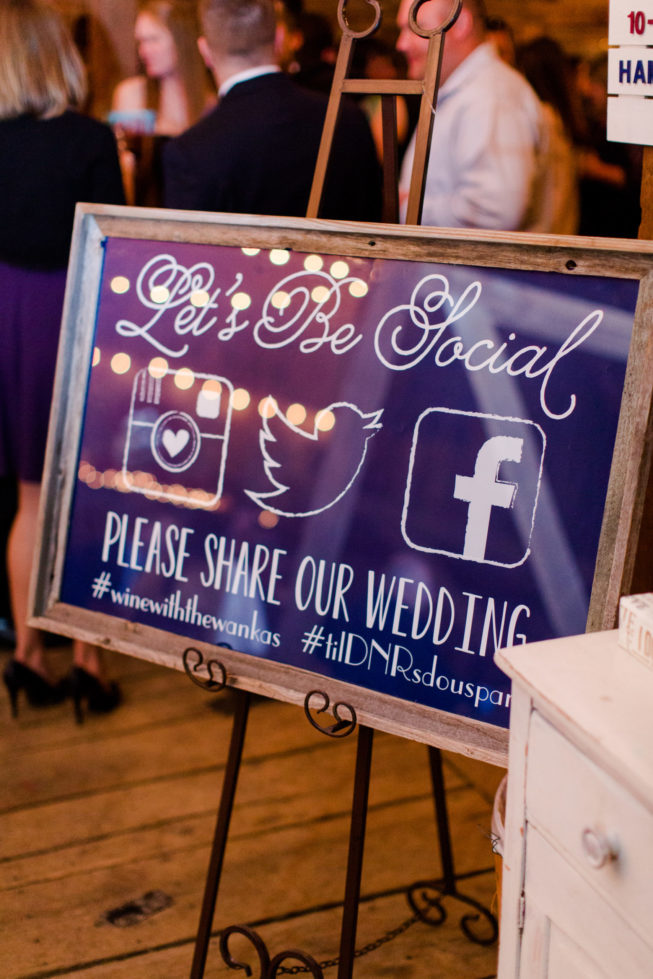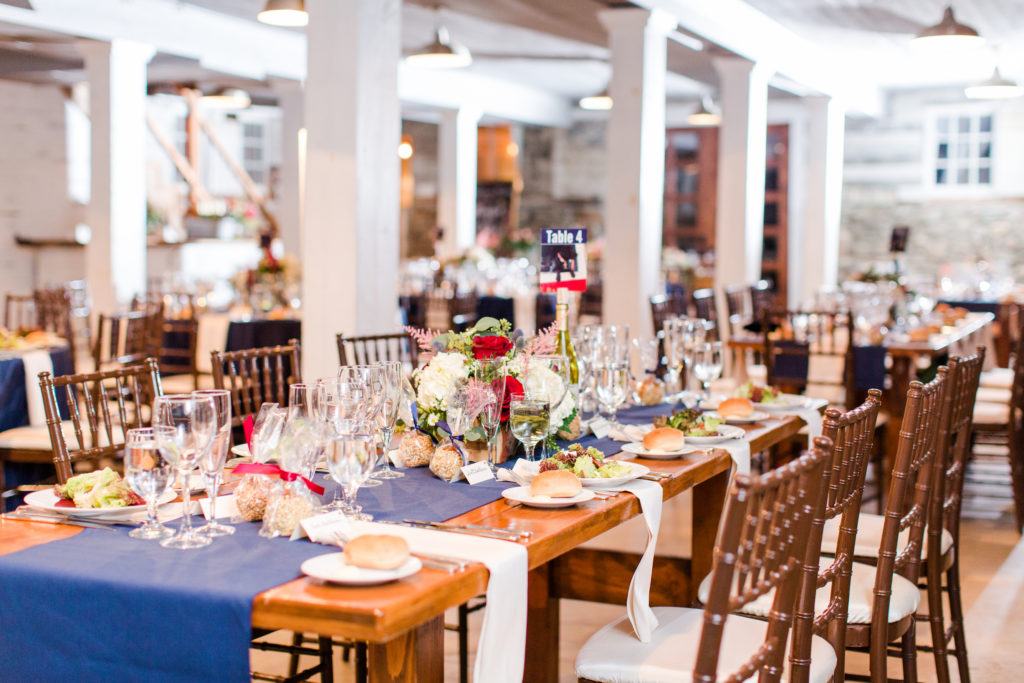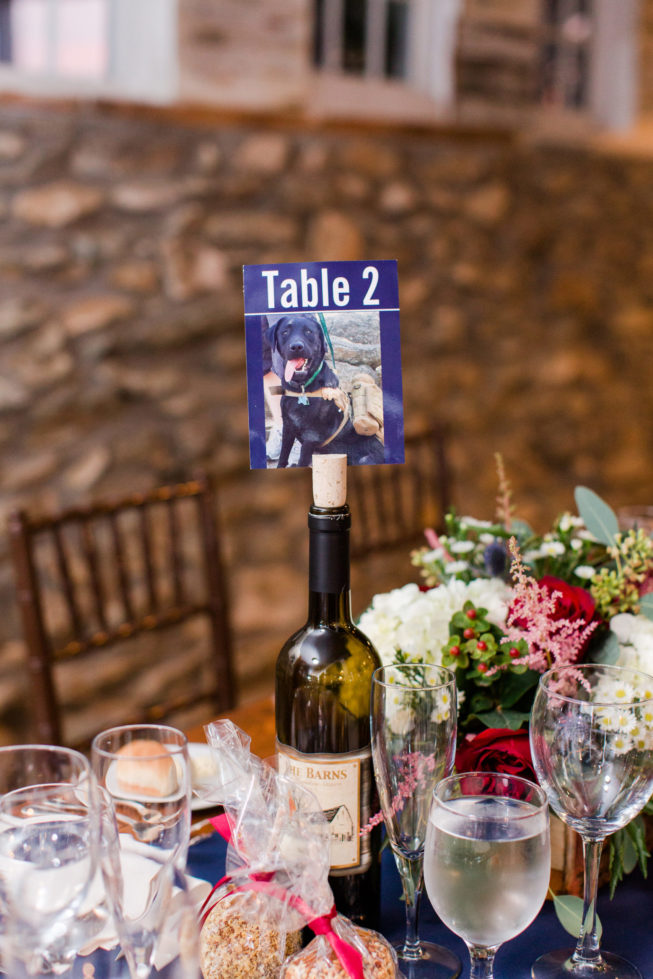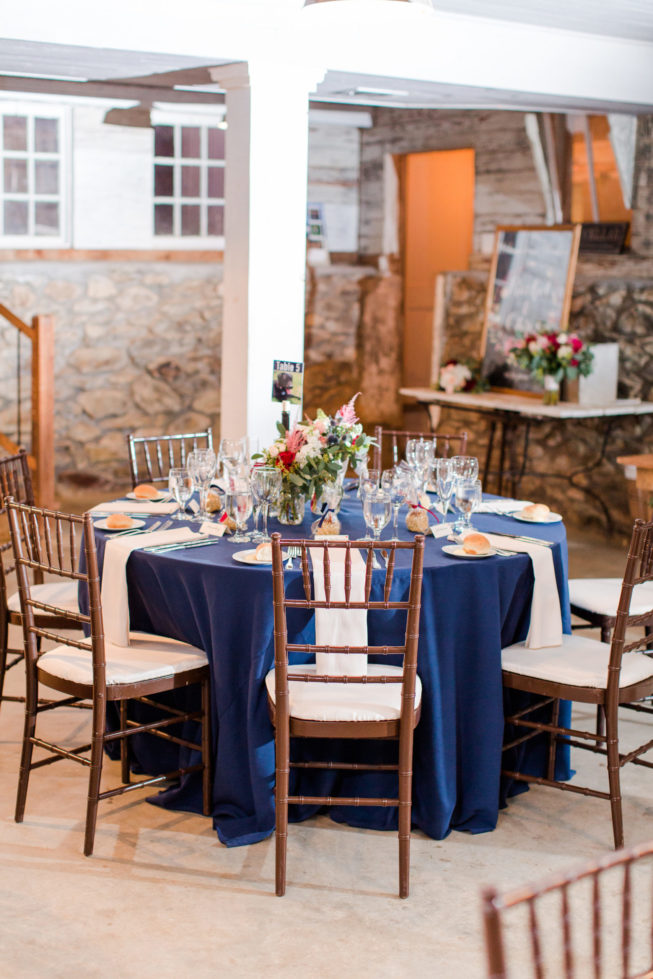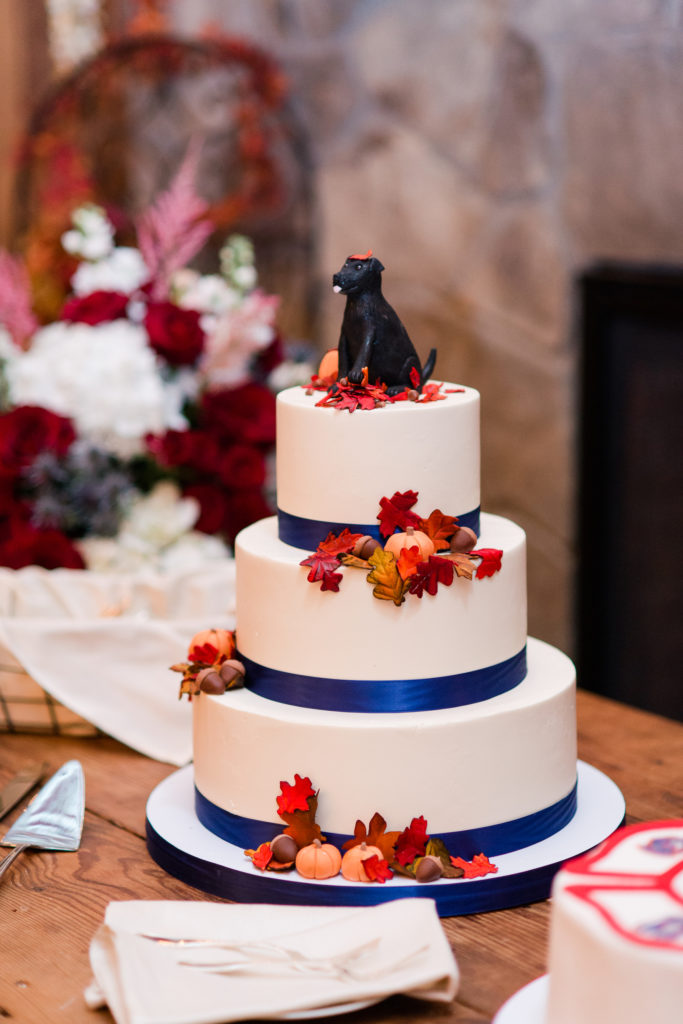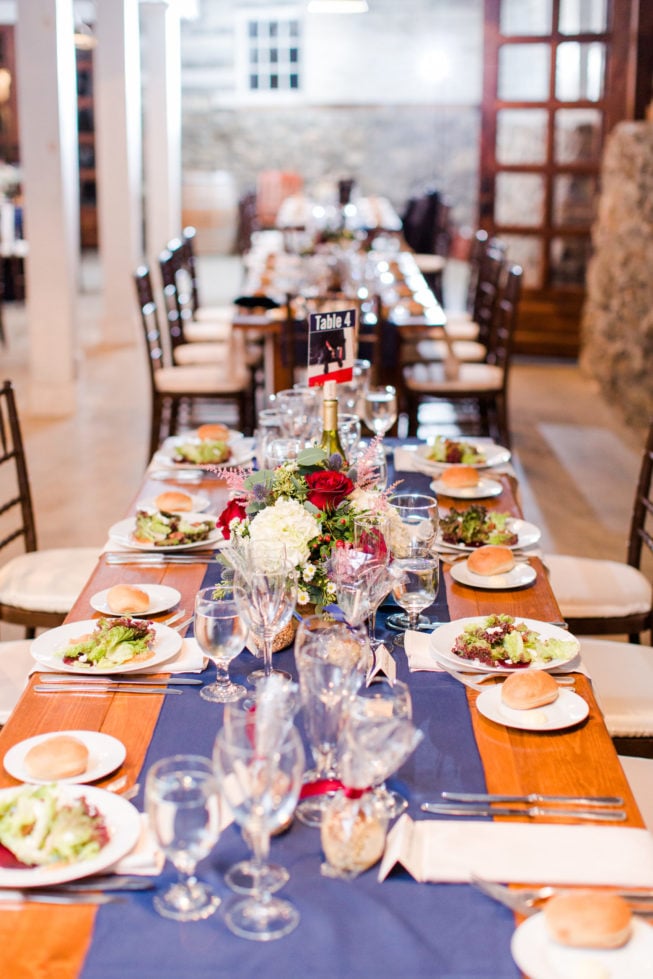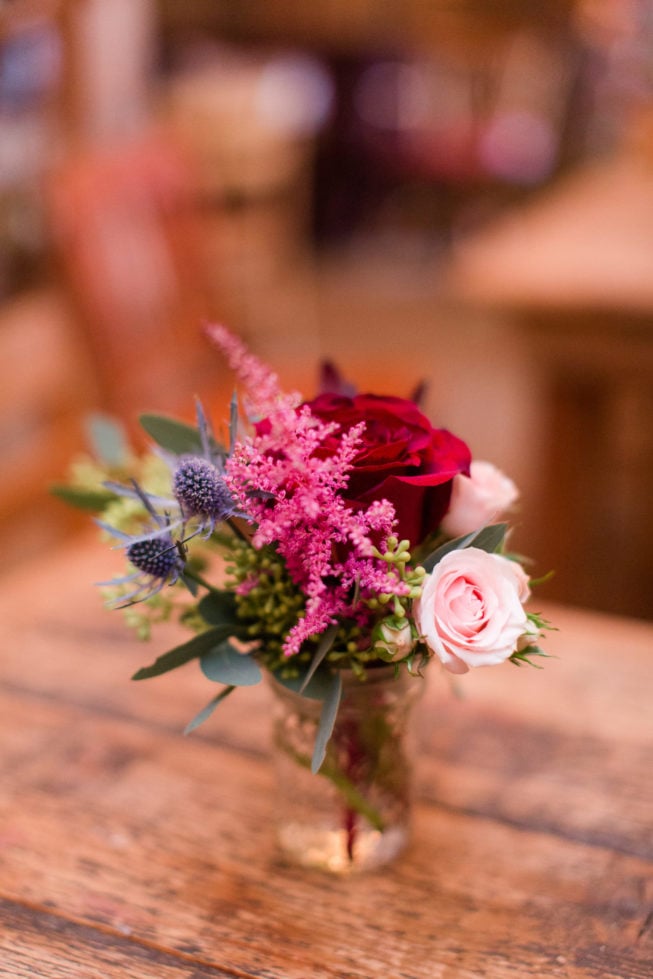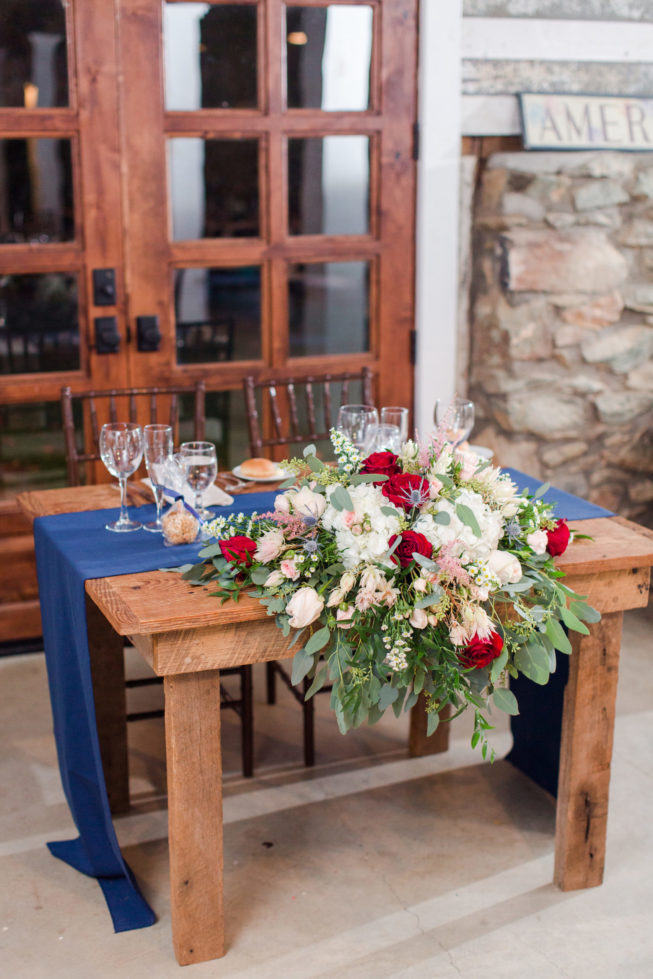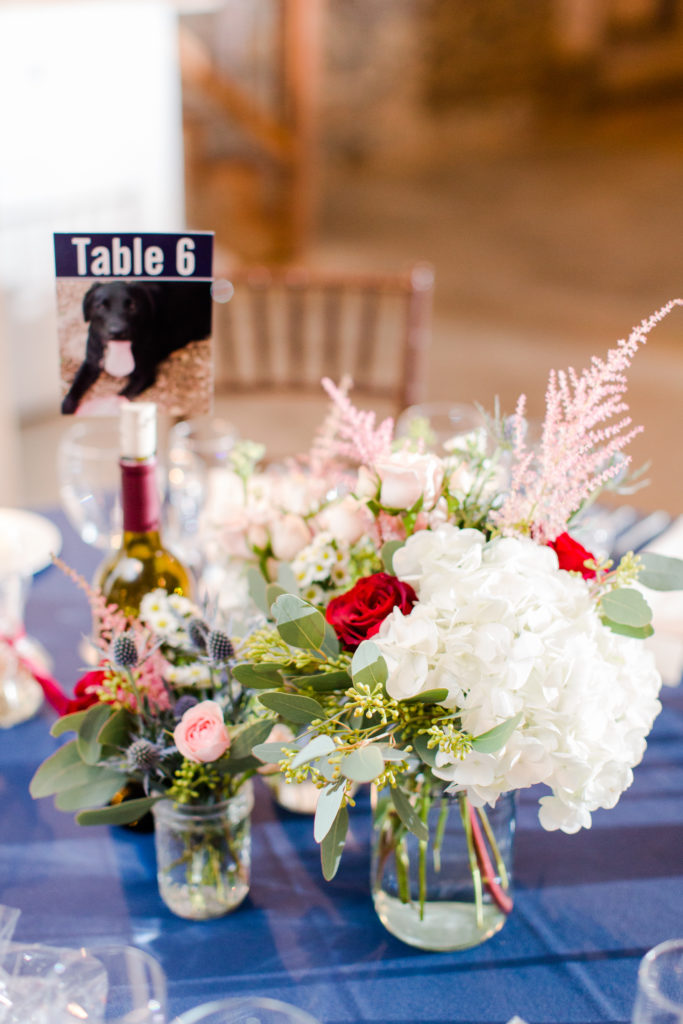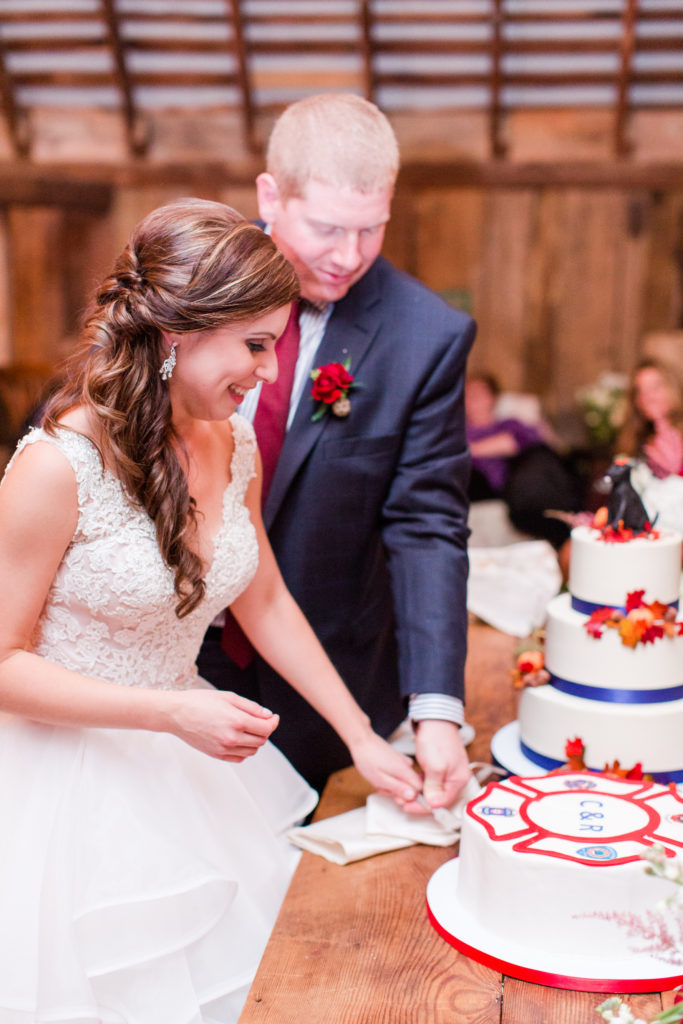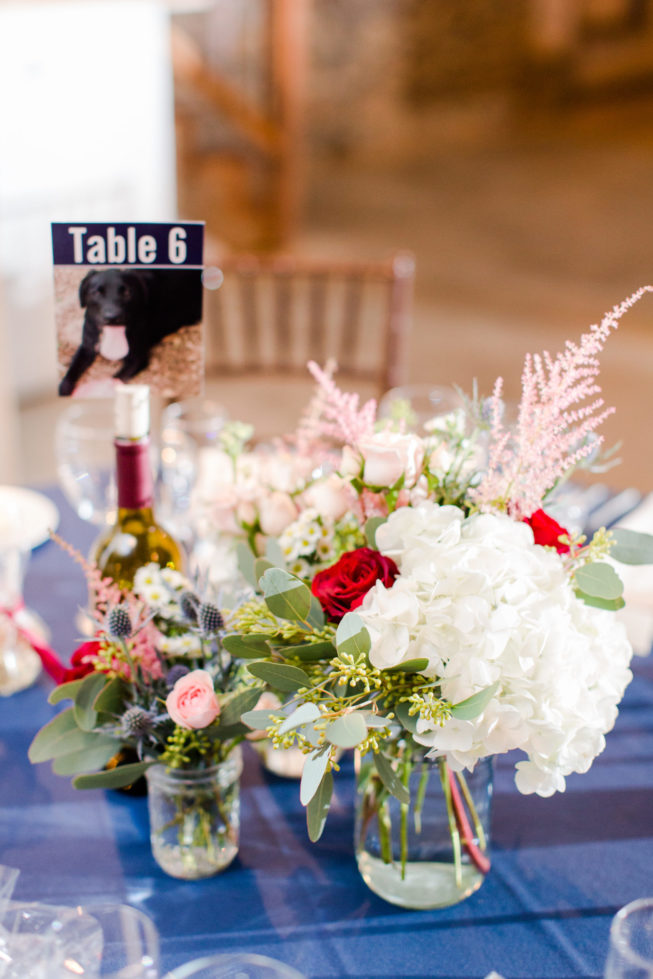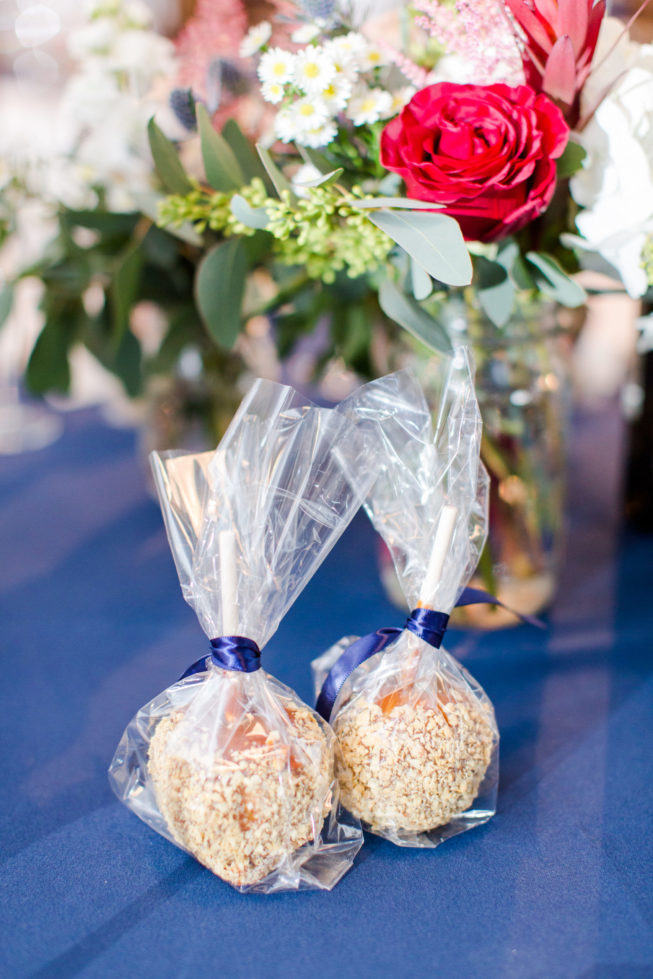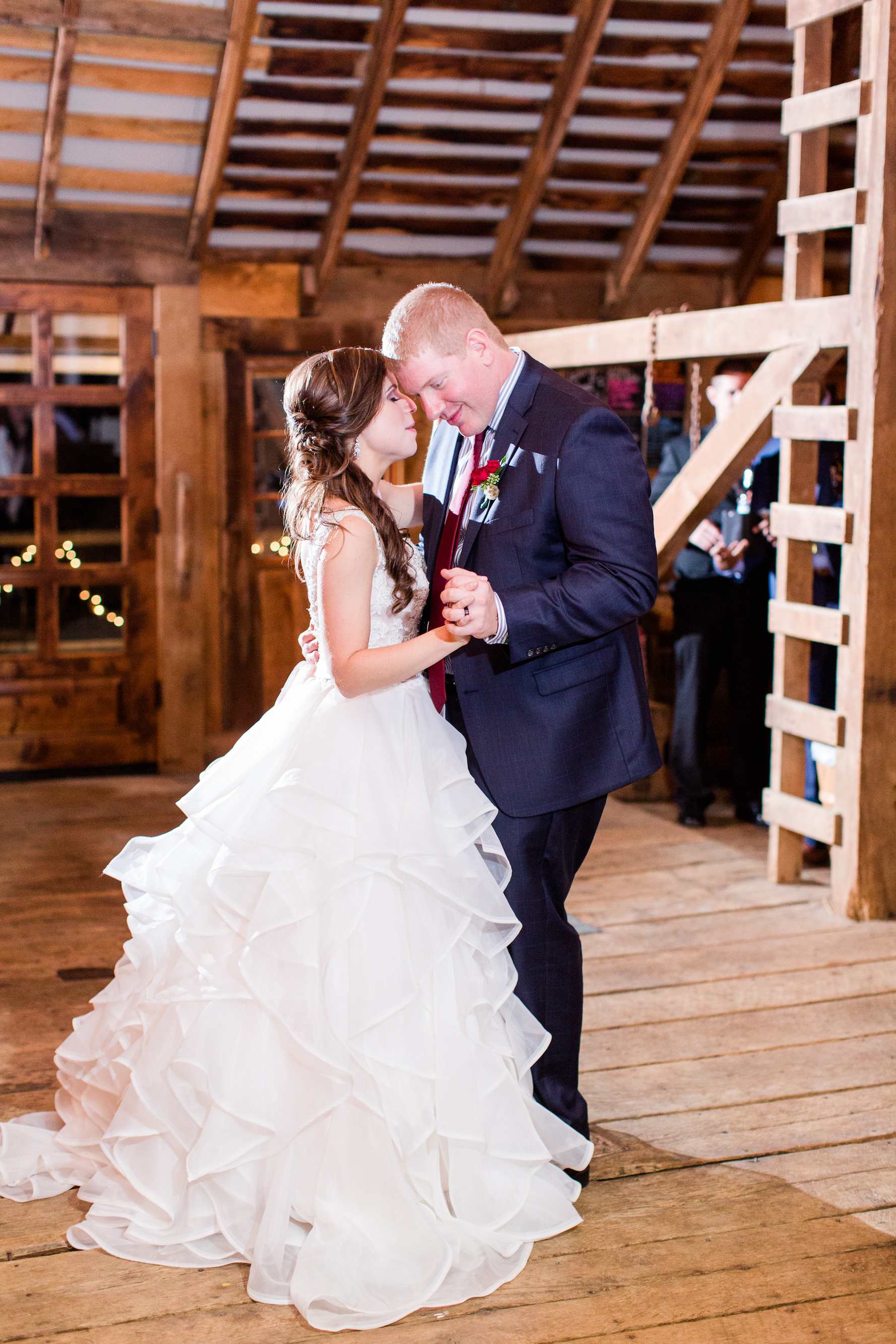 At the end of the night, the couple gifted guests with seasonal caramel apples for favors. For their honeymoon, the Alexandria-dwelling duo jetted off to Yosemite, Napa, and San Francisco, California.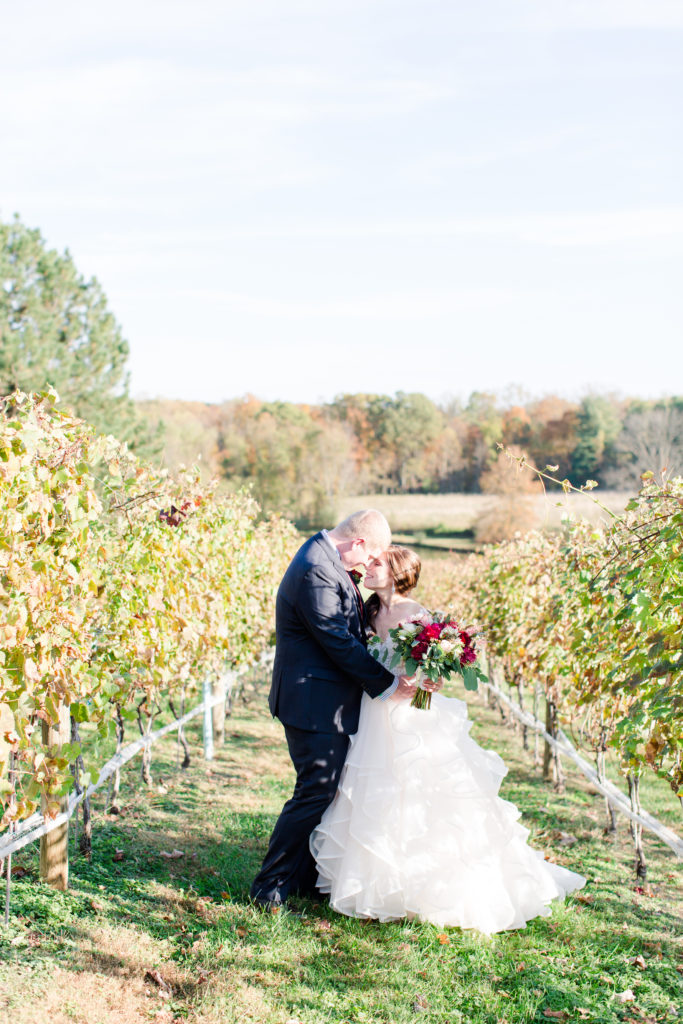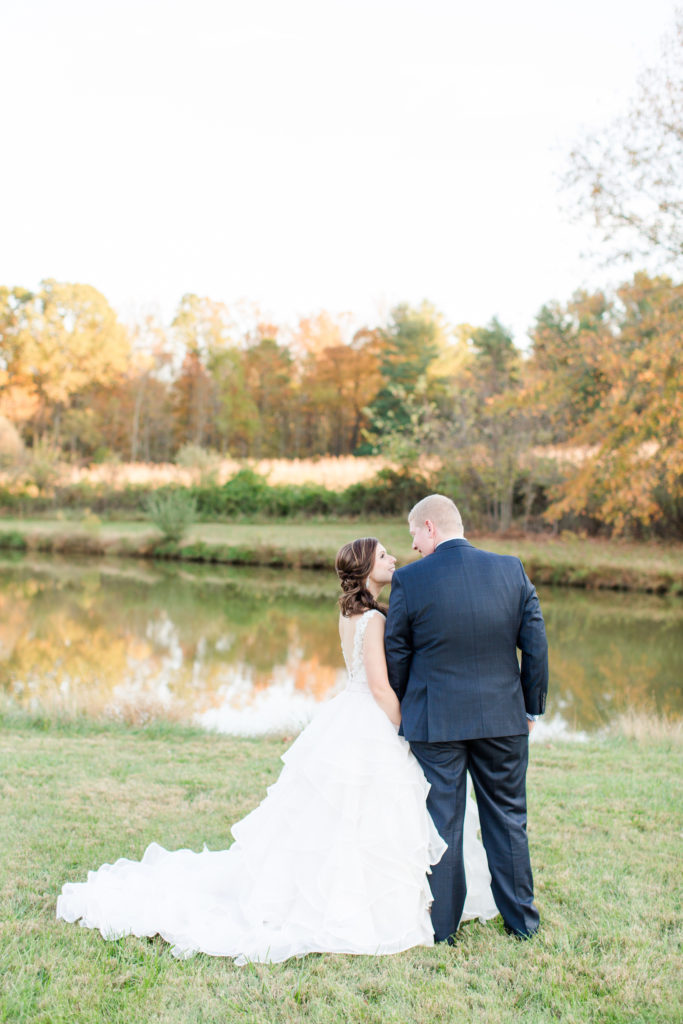 The Details
Photographer: Bethanne Arthur Photography | Event Coordinator: Vows & Vines Events | Venue: The Barns at Hamilton Station Vineyard | Florist: Rick's Flowers | Caterers: Grandale Vintner's Table | Cake: Fluffy Thoughts Cakes | Hair & Makeup: JKW Beauty | Bride's Gown: Morilee by Madeline Gardner from Global Bridal Gallery (Alexandria, VA) | Groom's Attire: Suit, Ralph Lauren | Transportation: Point to Point Limousine | Videographer: Michael Brazda Films | Music/Entertainment: Above and Beyond Deejays