Marisa Workman and Chris Salemme's first date consisted of lunch conversation at Fiola in Penn Quarter, followed immediately by dinner in Georgetown's Fiola Mare. At their floral-filled April wedding just a few years later, the menu was just as impressive: a delicious, multi-course French dinner, followed by dessert and late-night slices of pizza. Read their story below, with images courtesy of Lisa Blume Photography.
Follow B&G on Instagram | Like B&G on Facebook
Marisa and Chris first met when Marisa was at graduate school at George Washington University. She was bartending part-time to make some extra money, and one evening her shift included bartending a private party for a restaurant regular. Chris was a guest, and, immediately interested in Marisa, he kept going back to the bar to chit chat.
"I wasn't giving him the time of day–I was keeping it professional!" Marisa says. "Needless to say, he got a little tipsy from all of his attempts."
After that first meeting, they ran into one another on occasion and more often than not, Marisa would tease him about that first encounter. Several months later, that same restaurant regular first responsible for their meeting invited Marisa and some of her coworkers to a Caps game, then invited both she and Chris out for drinks after. The next week, Chris and Marisa went to lunch for their first date.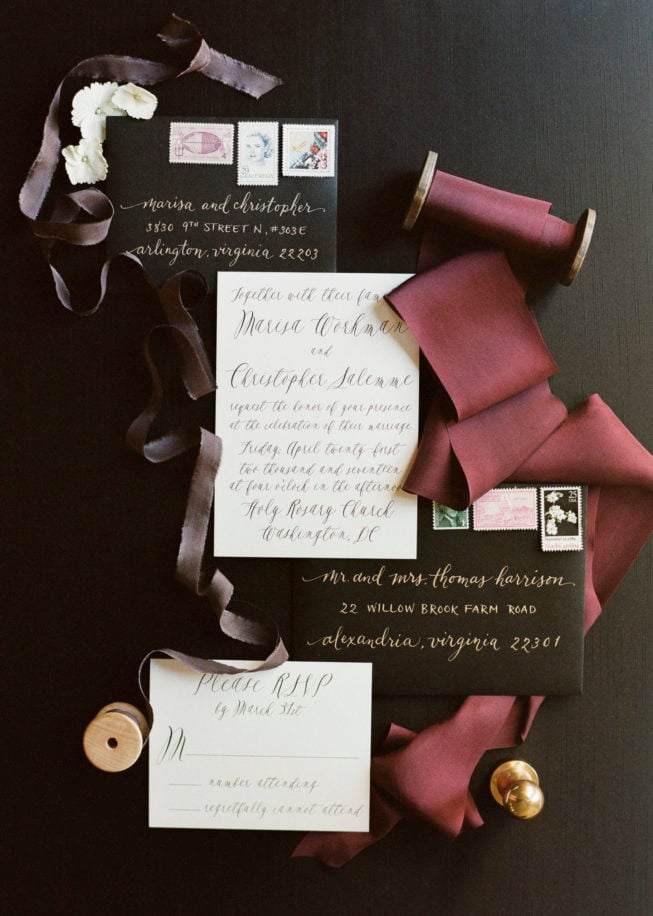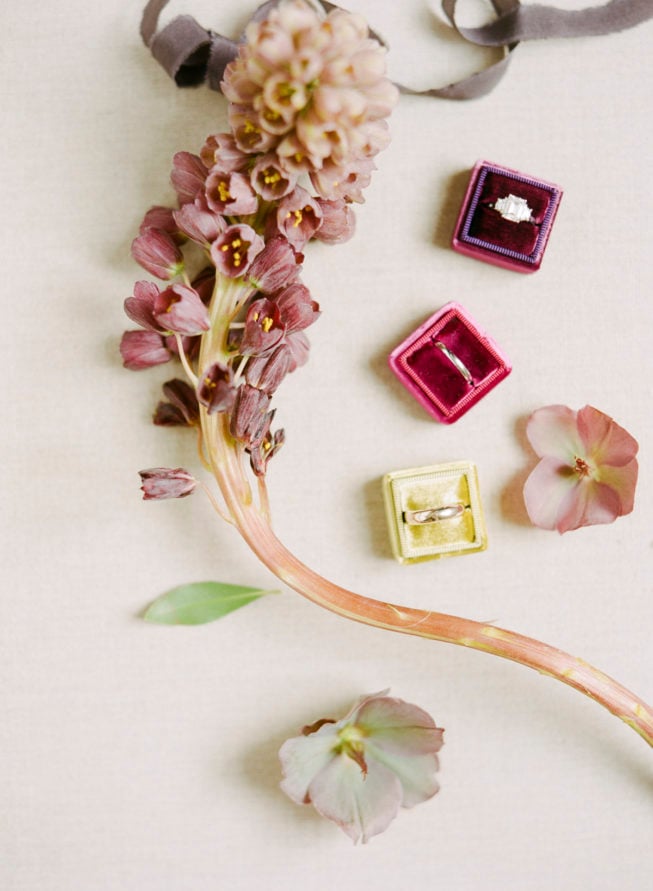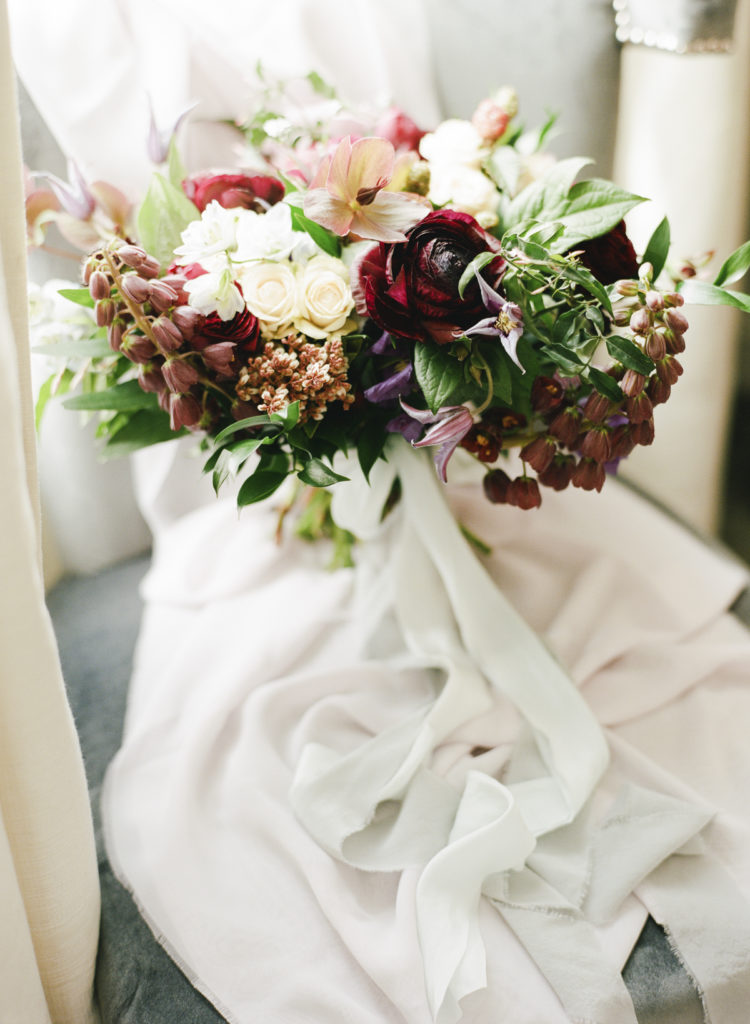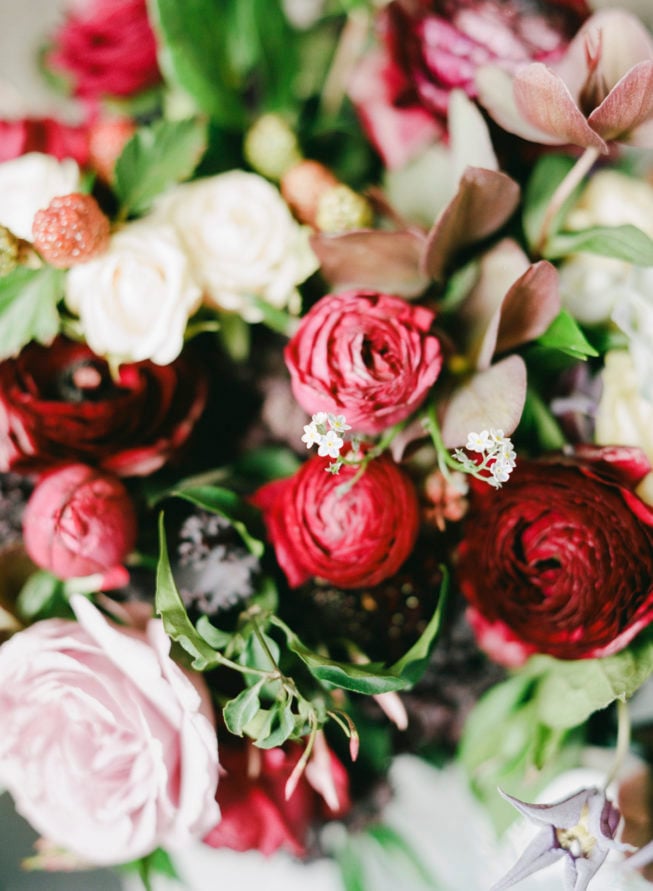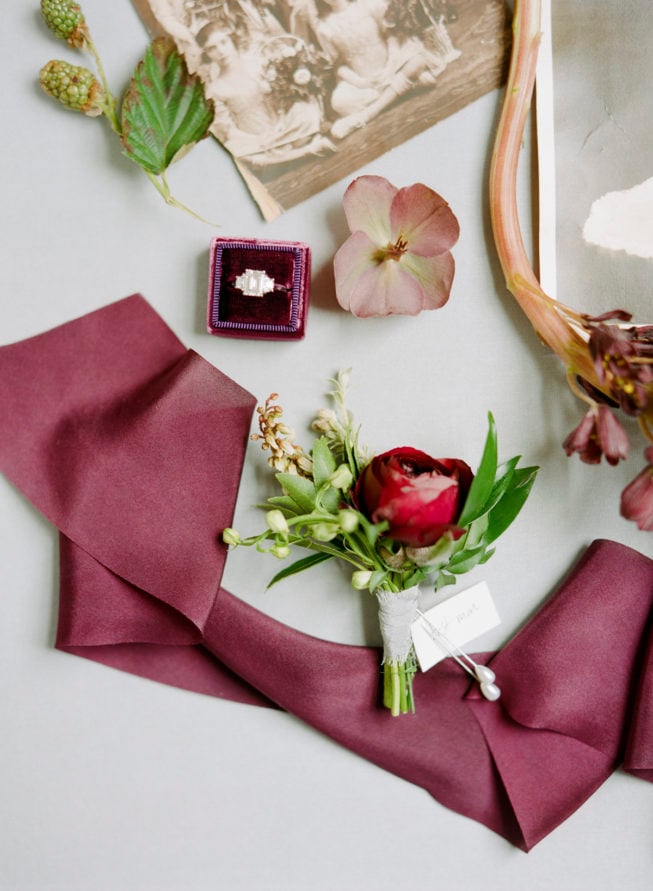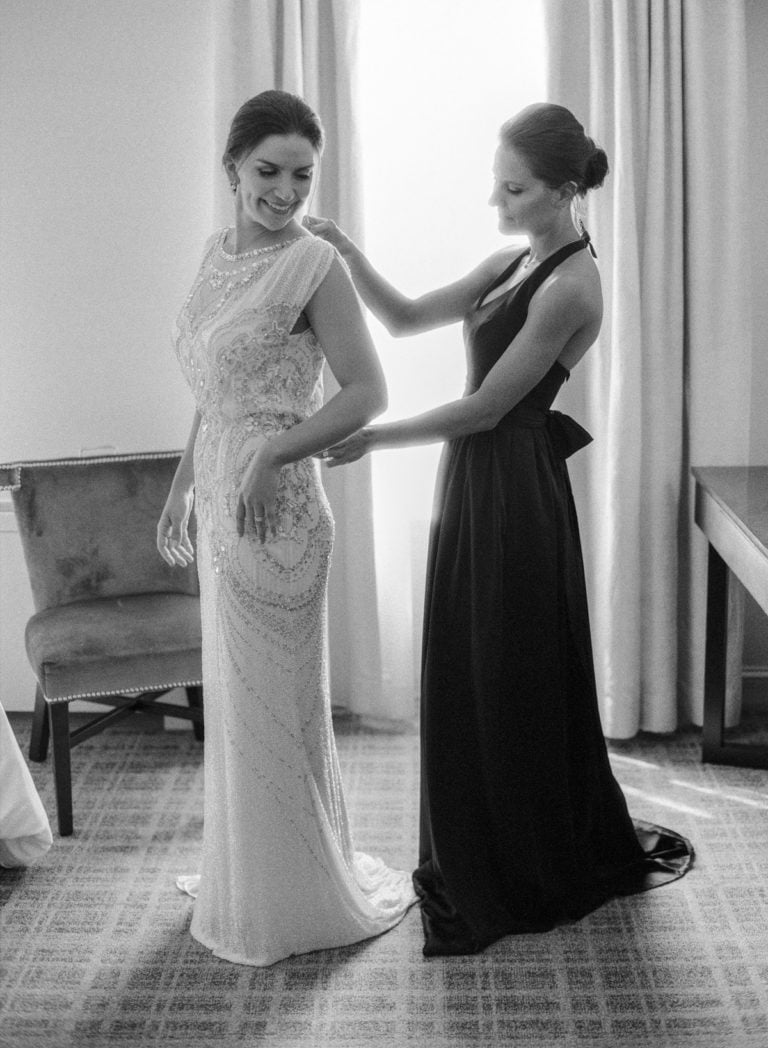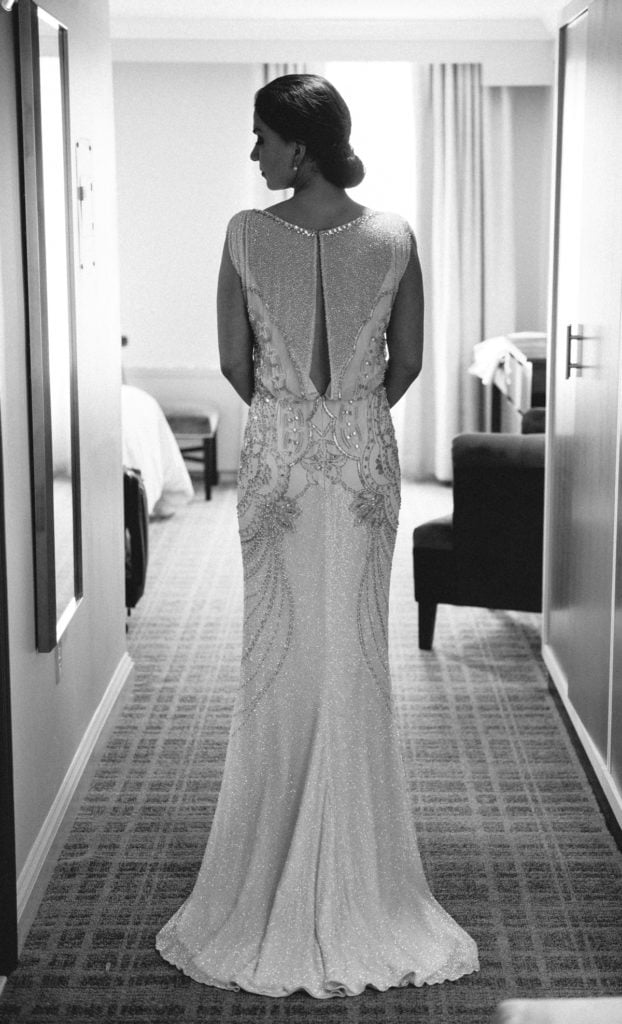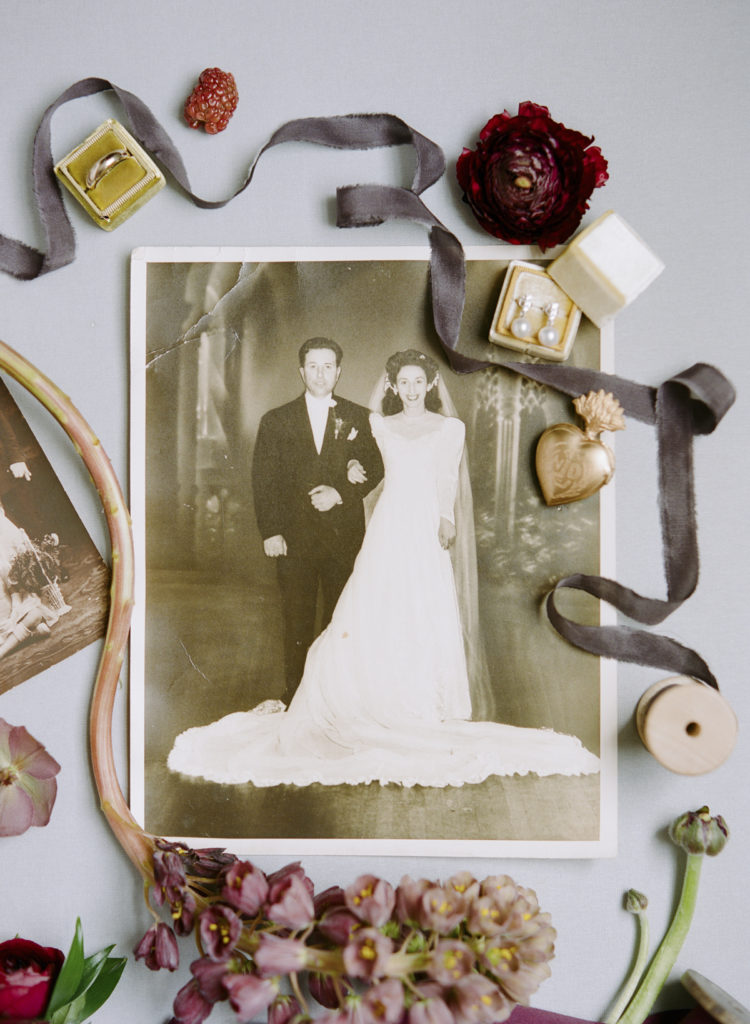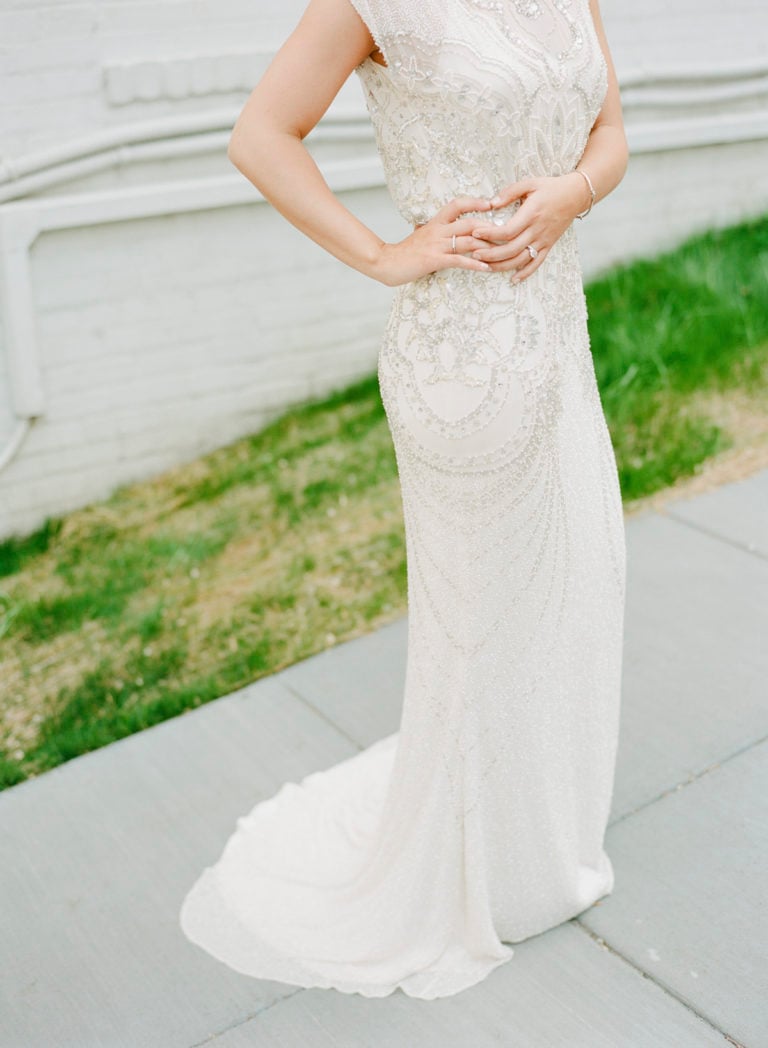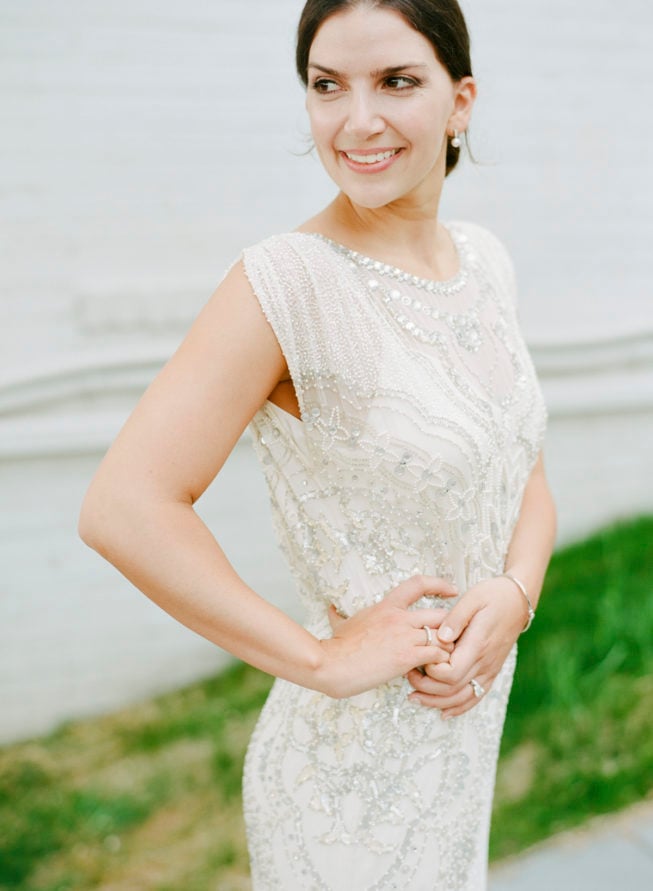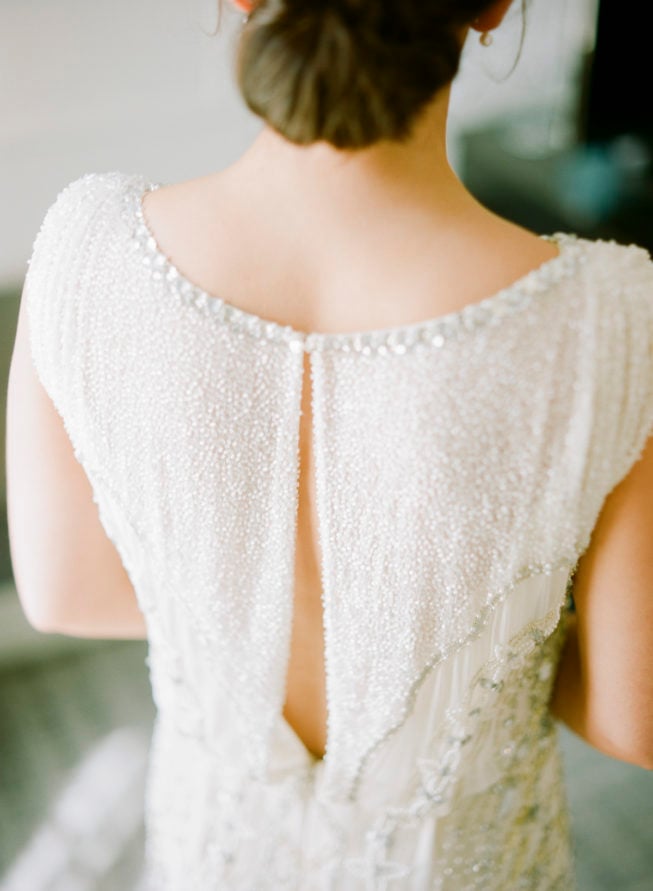 They went to Fiola on a perfect spring day in April, and dined al fresco. Lunch turned into lots of conversation, and before they knew it, they were making plans to head over to Fiola Mare in Georgetown for dinner.
"It was the best first date I had ever been on," Marisa says. "I'll never forget what Jay, our mutual friend (the restaurant regular) first said about Chris: 'He has a heart of gold.' I can honestly say no truer words exist. Chris is the most generous, warmest person I have been lucky enough to meet."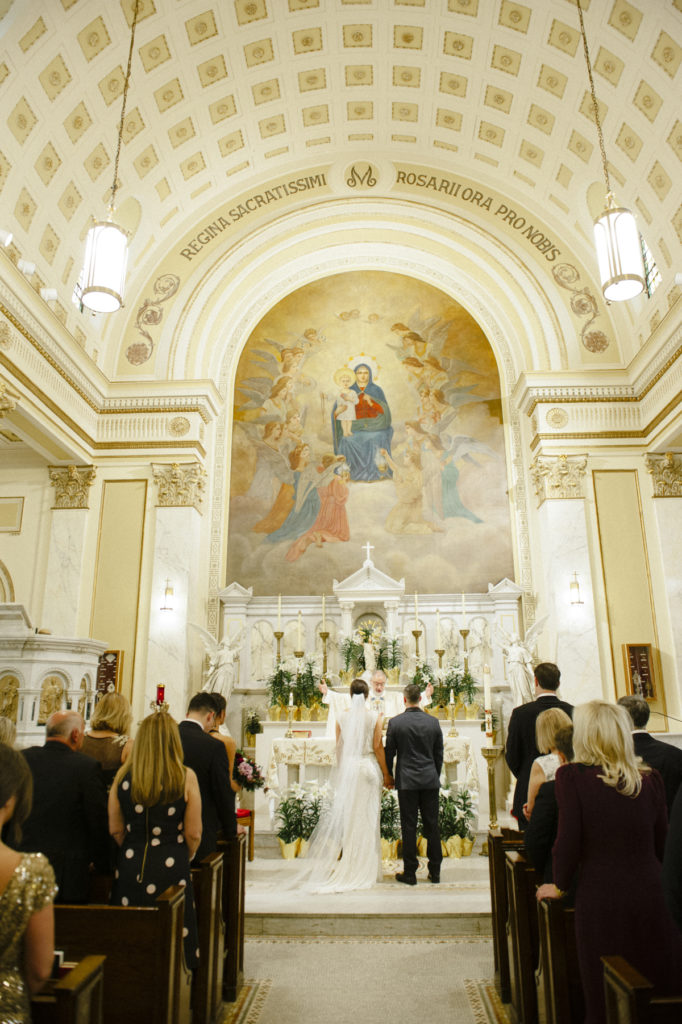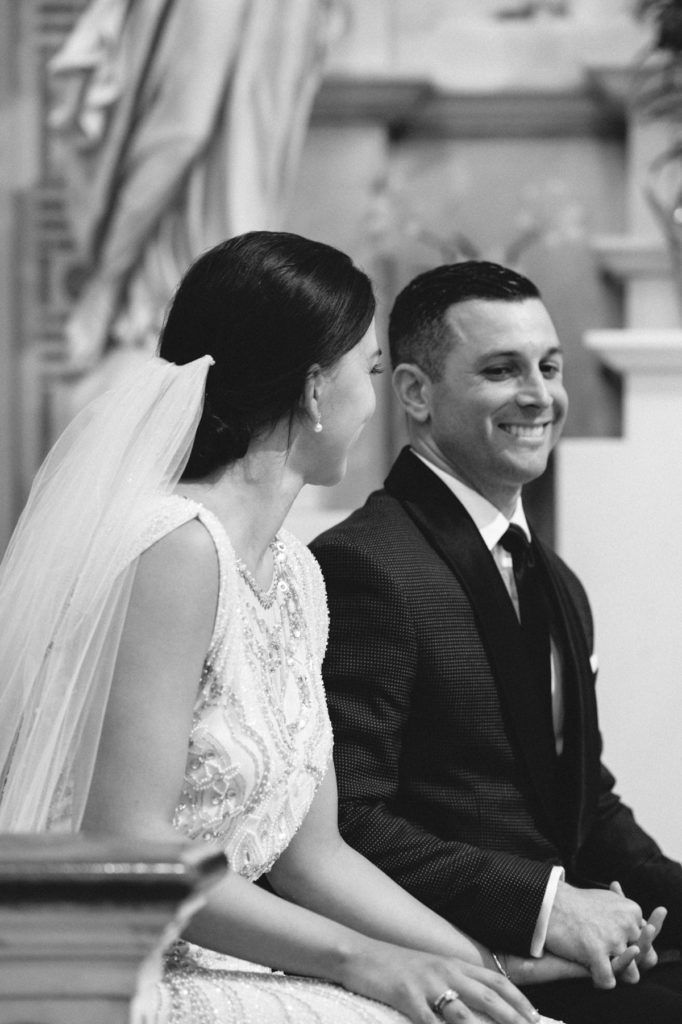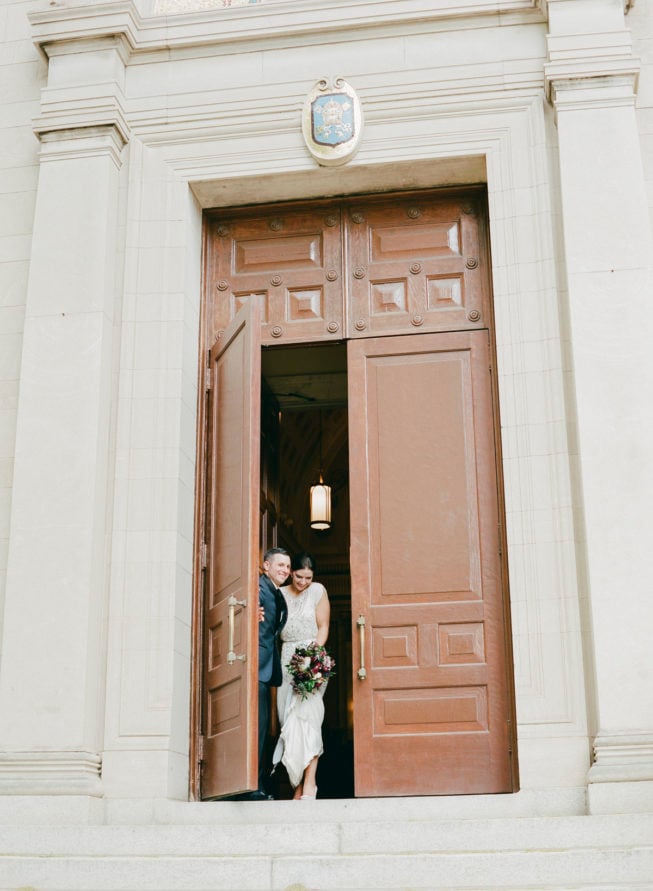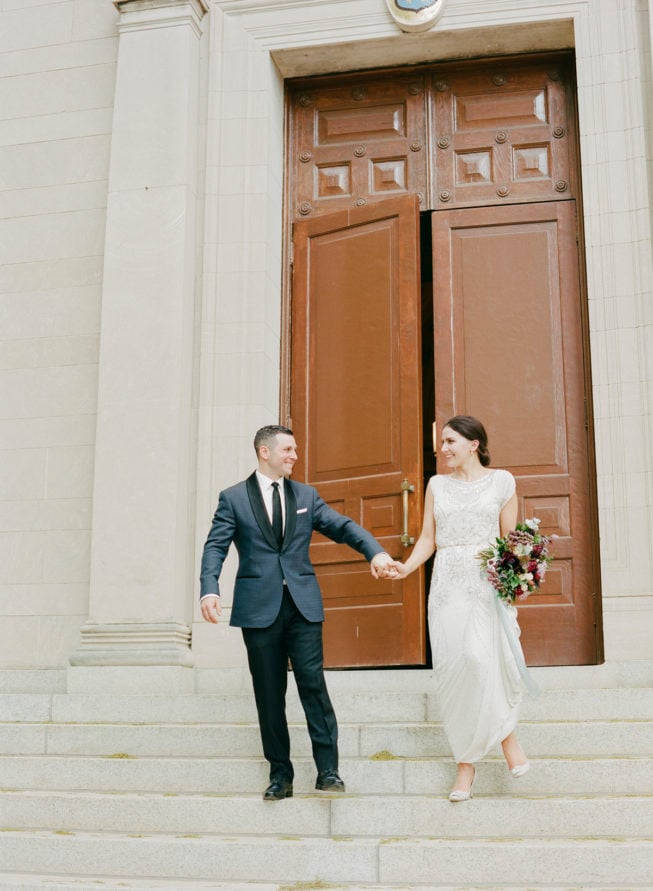 Two years later, Marisa took a day off of work (she's a senior policy analyst by day and a FlyBarre instructor by early-day) to get some general errands done: haircut, grocery shopping, etc. She planned to meet Chris as a work happy around (he's in government affairs) around 5 p.m. So she headed to Tabard Inn—known, she says, for their cocktails and old-school tavern vibes—and Chris was waiting outside for her cab.
When she got there, he led her to the back of the restaurant, explaining that his office had rented out the back bar (hint: Tabard doesn't have one.) When he opened the door, a little dog, Kennedy, was waiting there for her.
"Chris was so excited he went in, immediately turned around and dropped to a knee to propose," Marisa recalls. "The pup kept trying to play with him since he was on her level, and I said yes. It was perfect."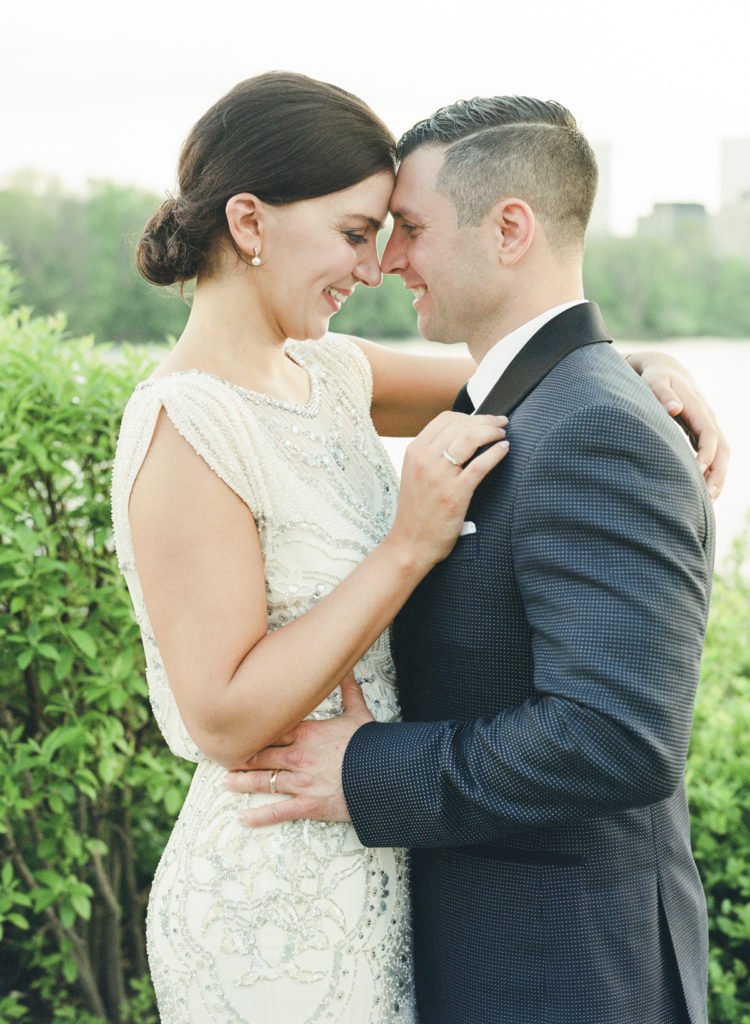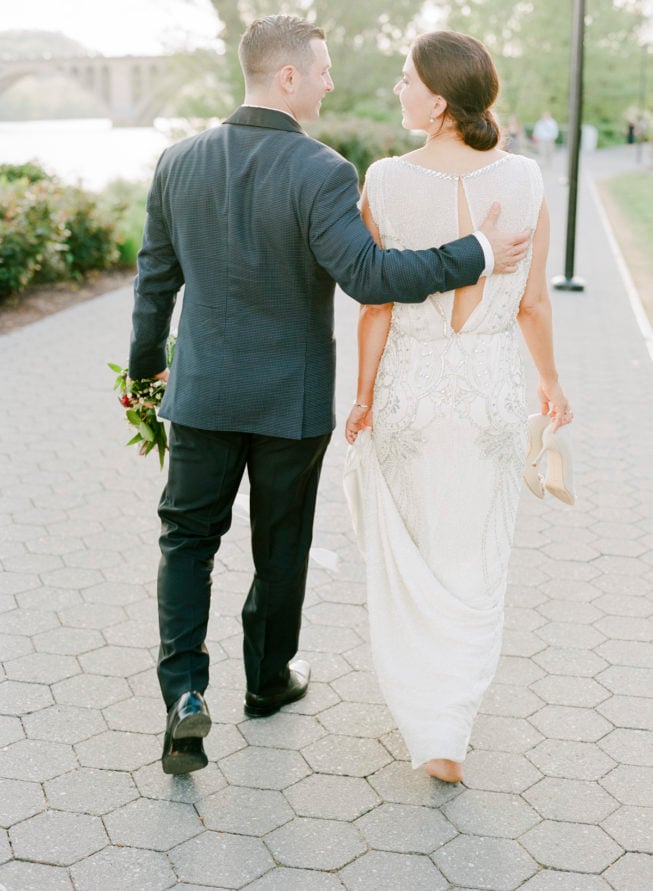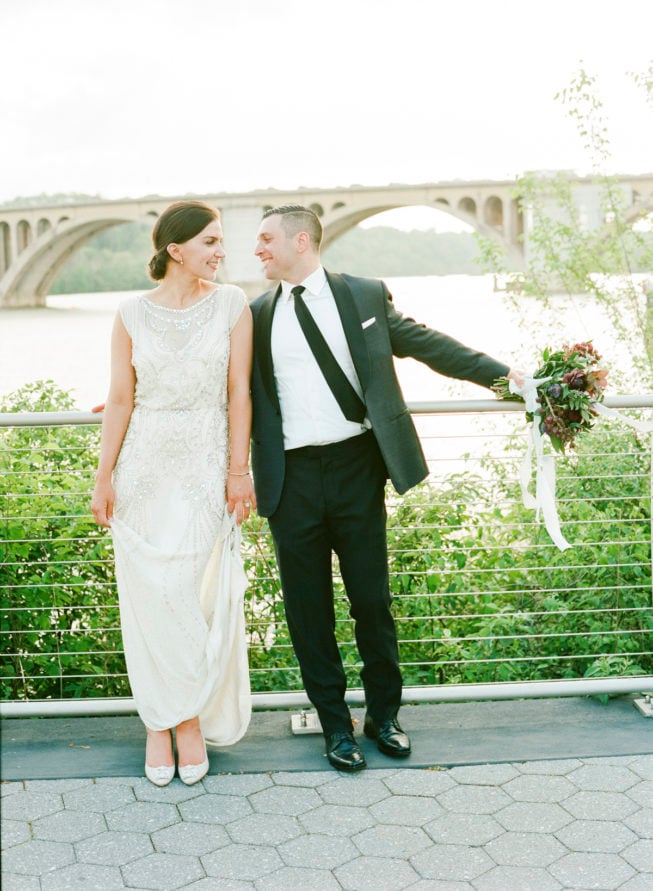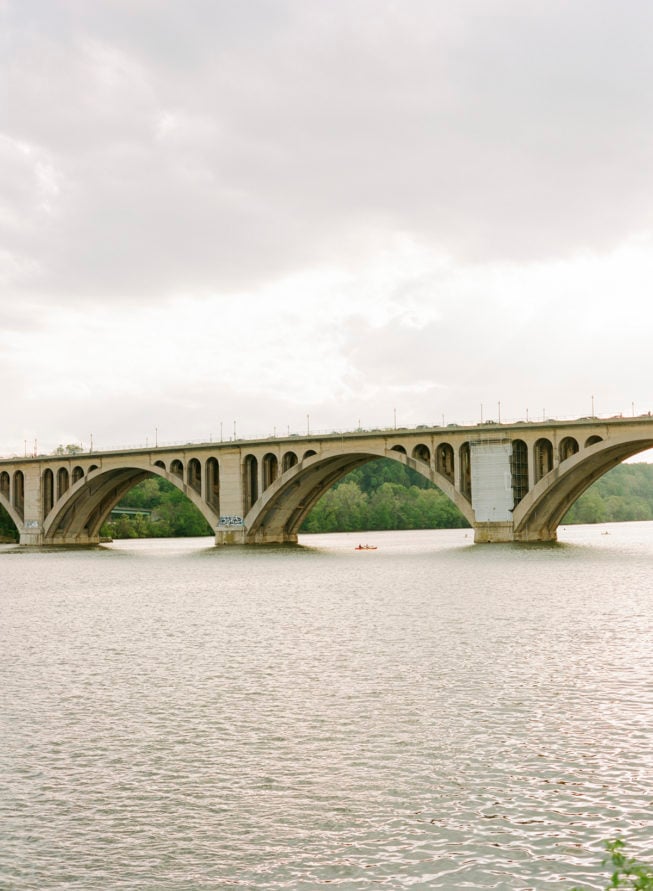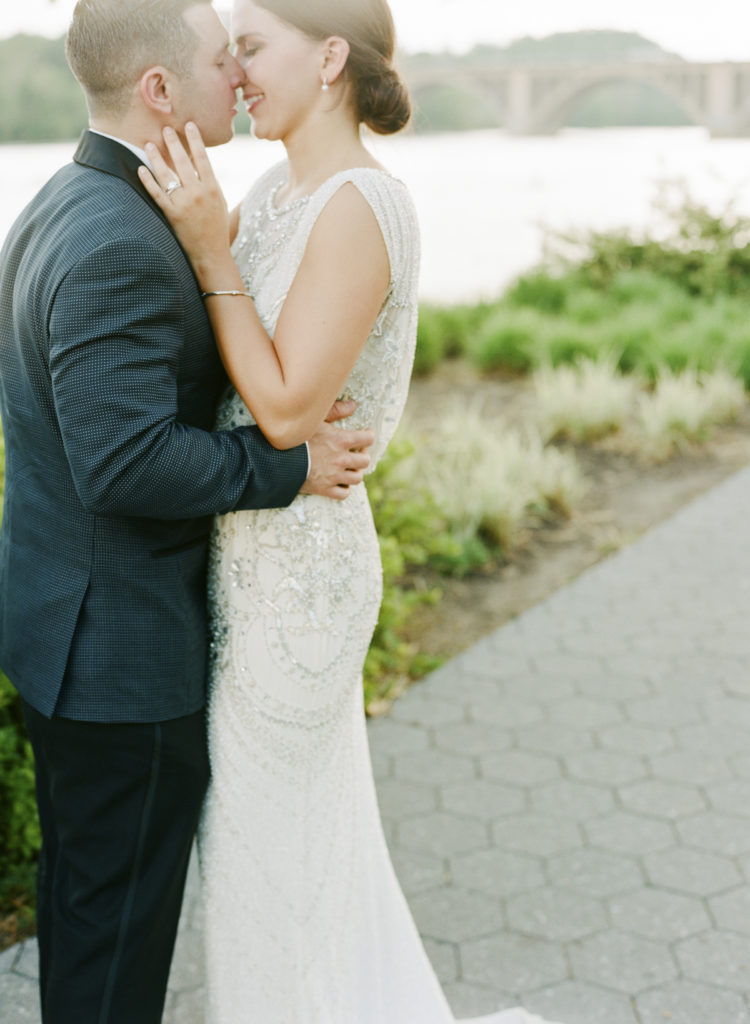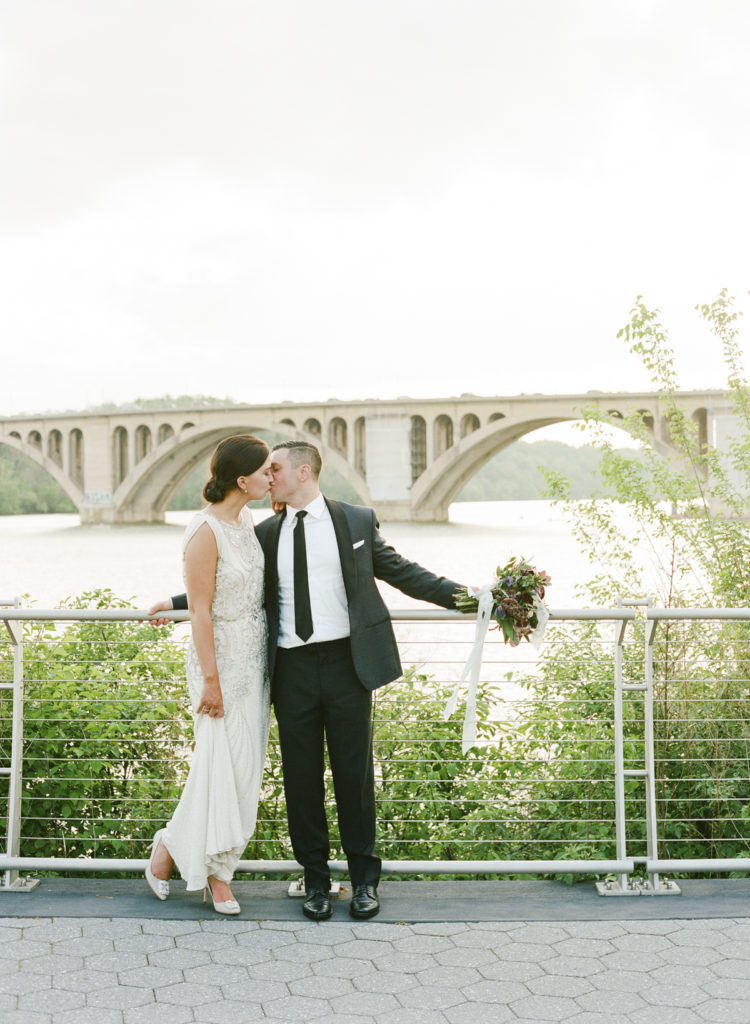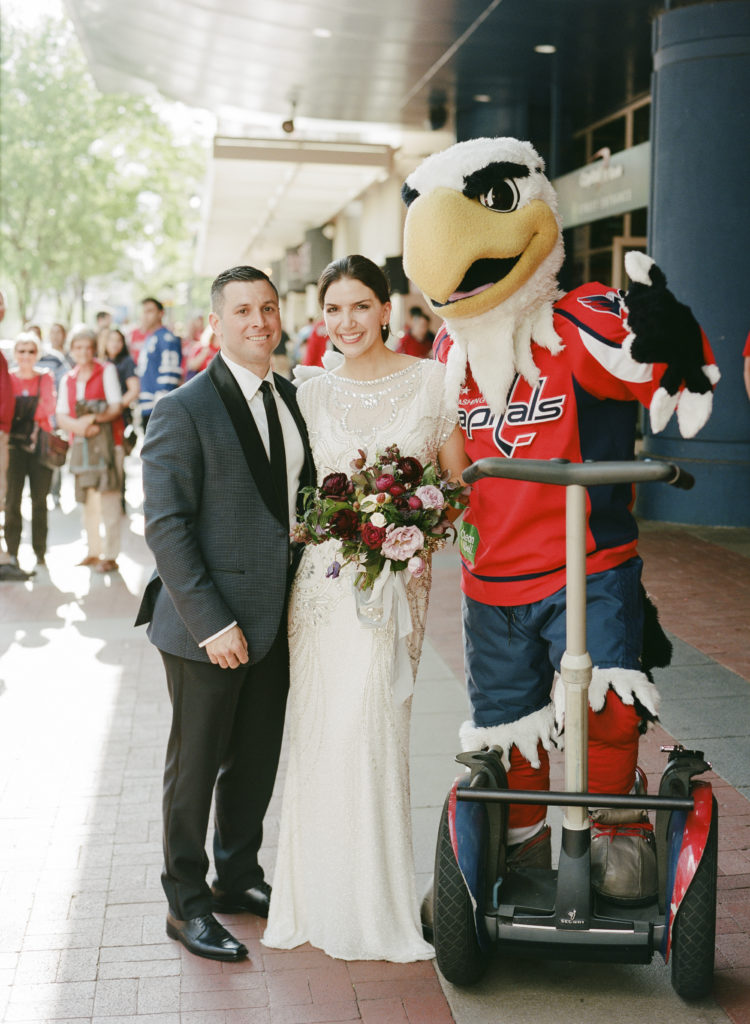 Going into the planning, Marisa says she hadn't really thought much about her wedding except for knowing she wanted to get married in a church, and have lots of food, wine, and dancing at the reception. They decided to wed at Holy Rosary Catholic Church.
"My favorite memory from the day was sitting up on the altar with Chris during the ceremony," says Marisa. "We held hands and both looked out across the church and saw everyone we love in the same room. It was overwhelming in the best way possible."
Then, for the reception, decided they'd like a venue that offered a totally different, outside-the-District vibe. With its loft/warehouse space, whitewashed walls with black moulding, and glass garage doors, Malmaison perfectly fit the bill. "The layout at Malmaison was open and split level, which made it easy to transition from cocktail hour, to dinner, to dancing," says Marisa.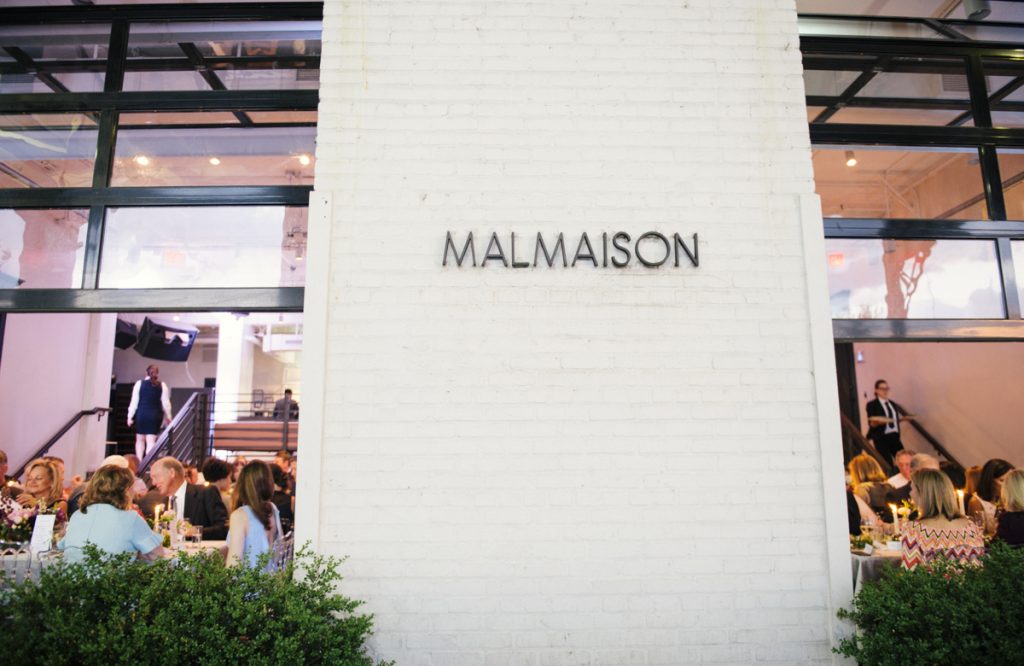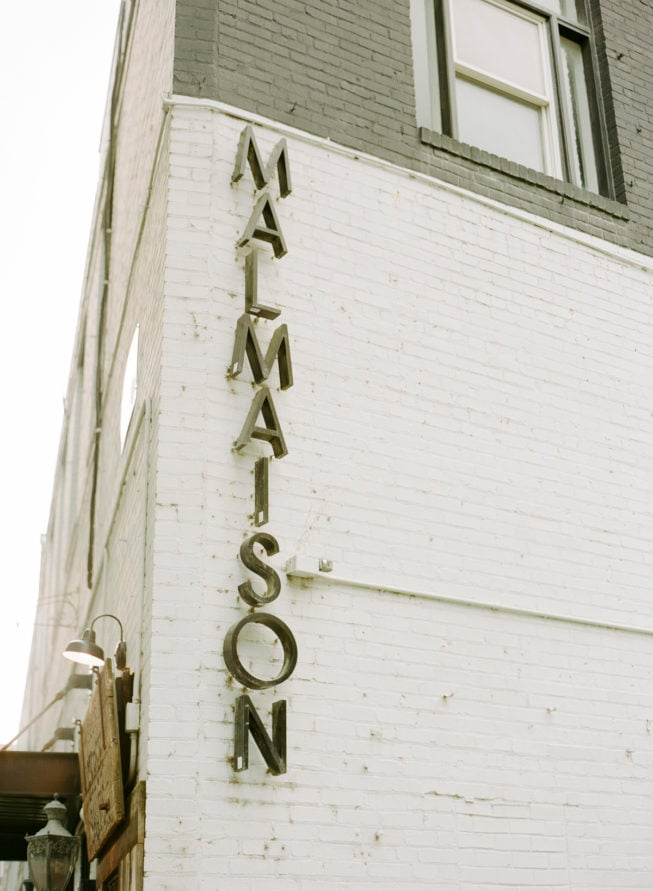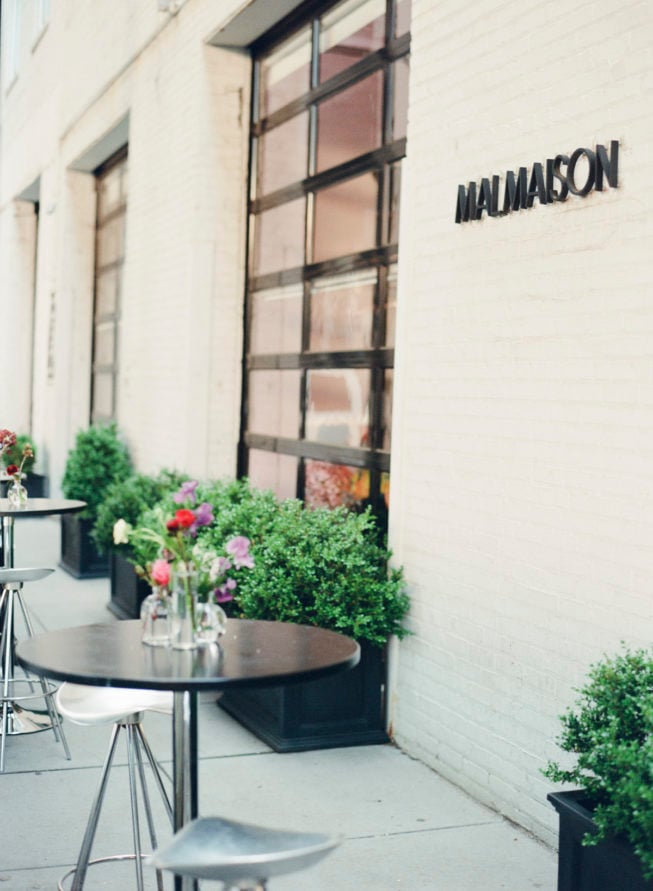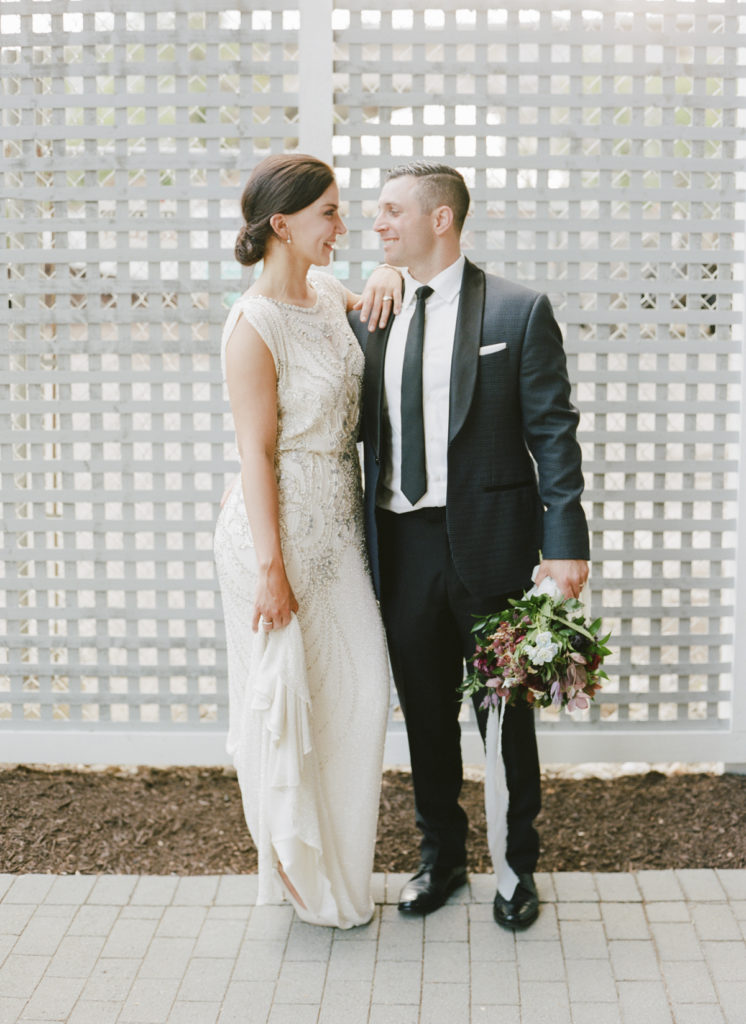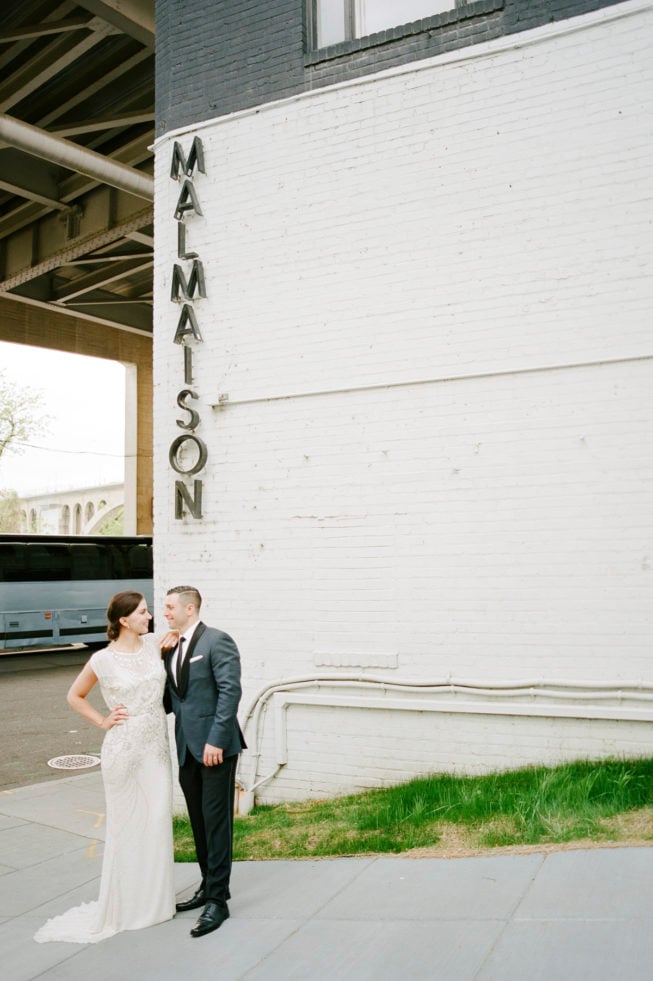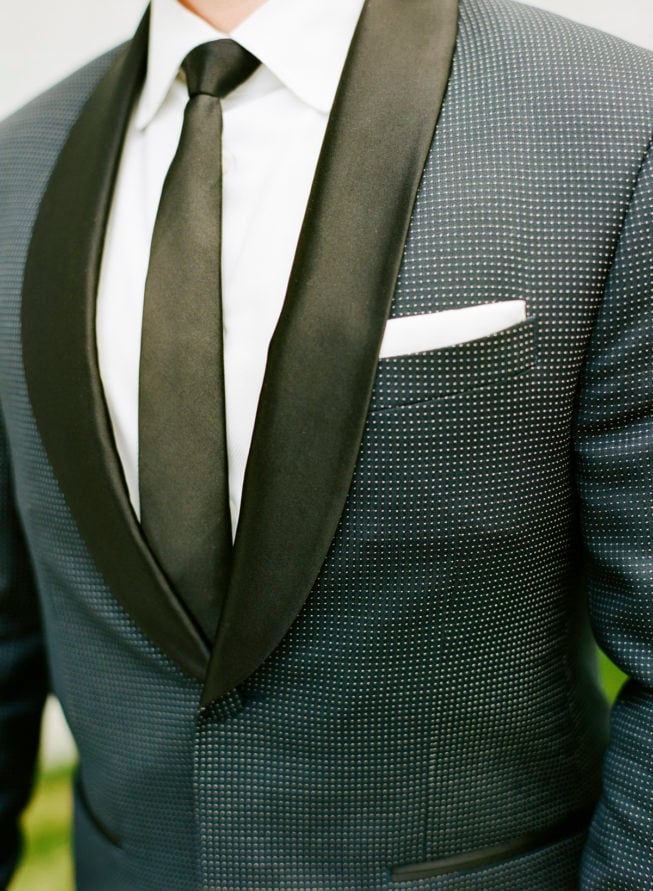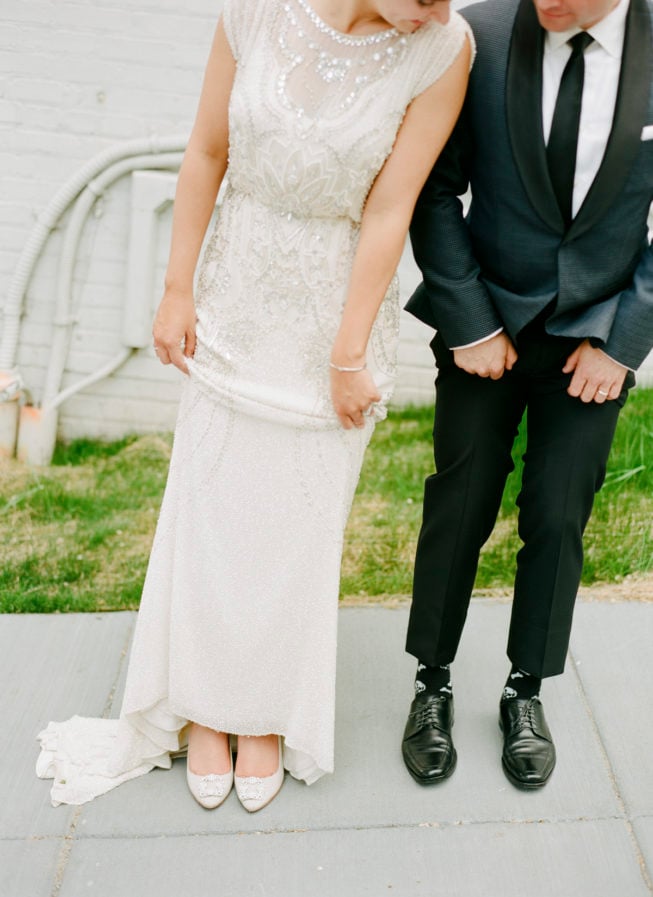 For her, the most important aspect of the event was the food. "The chef at Malmaison did not disappoint," she says.
The French-inspired menu included courses like asparagus soup and duck with rhubarb. For a special touch, they opened the garage doors at Malmaison during the dinner service to make guests feel like they were dining al fresco.
"I wasn't quite sure what the "wedding theme" would be until I met with my photographer, Lisa Marie Blume, and my florist, Maria from Darling & Daughters," Marisa recalls. They decided to keep it classic, and pay homage to spring with loose garland-style greenery, painterly creams, and moody pops of purple. The floral arrangements also included light blues and touches of pink and red, and the tabletops featured brass candlesticks and yellow-gold framed table numbers. Calligraphed place settings and menus throughout added a romantic touch.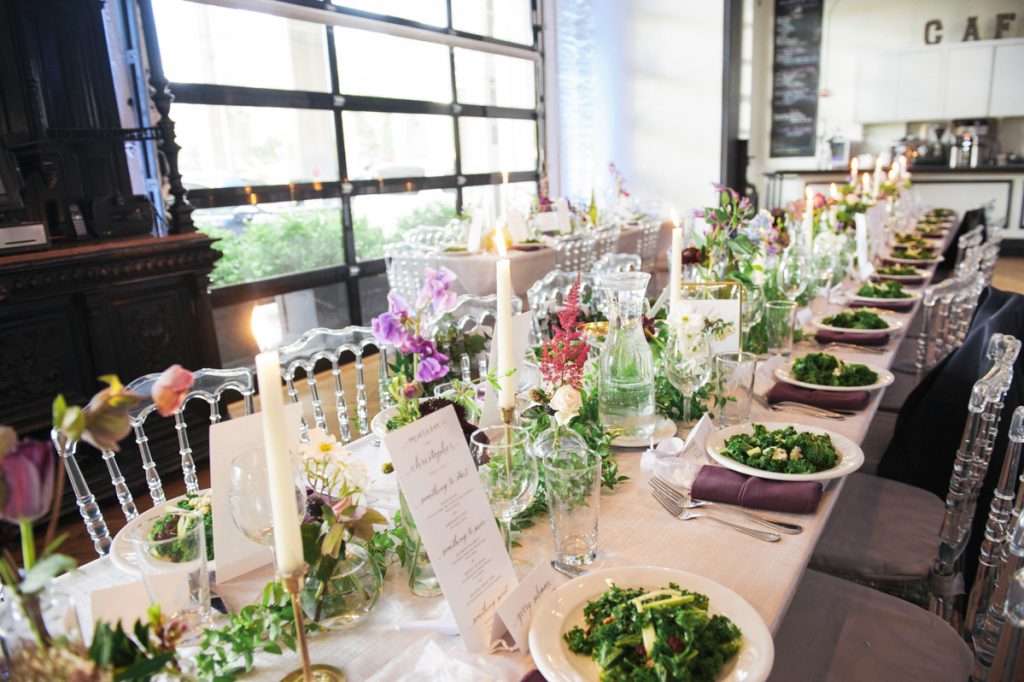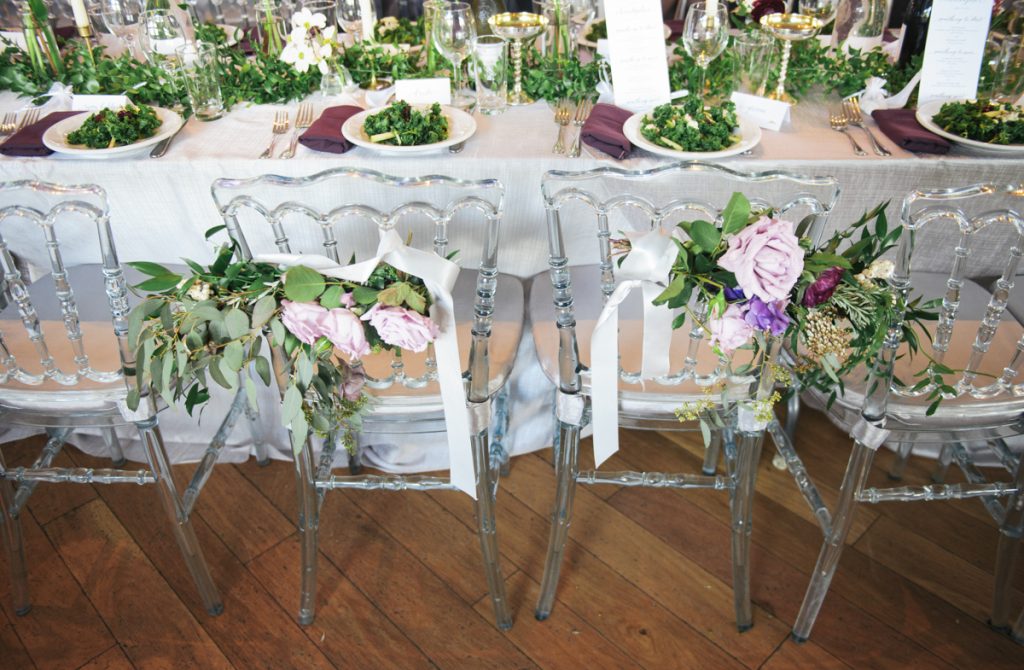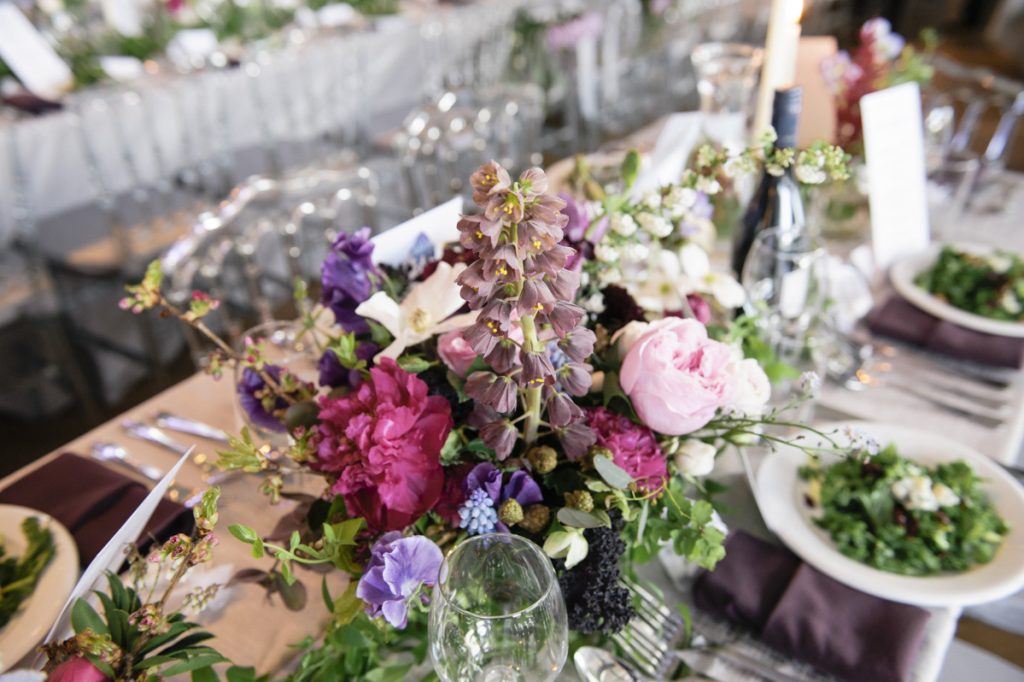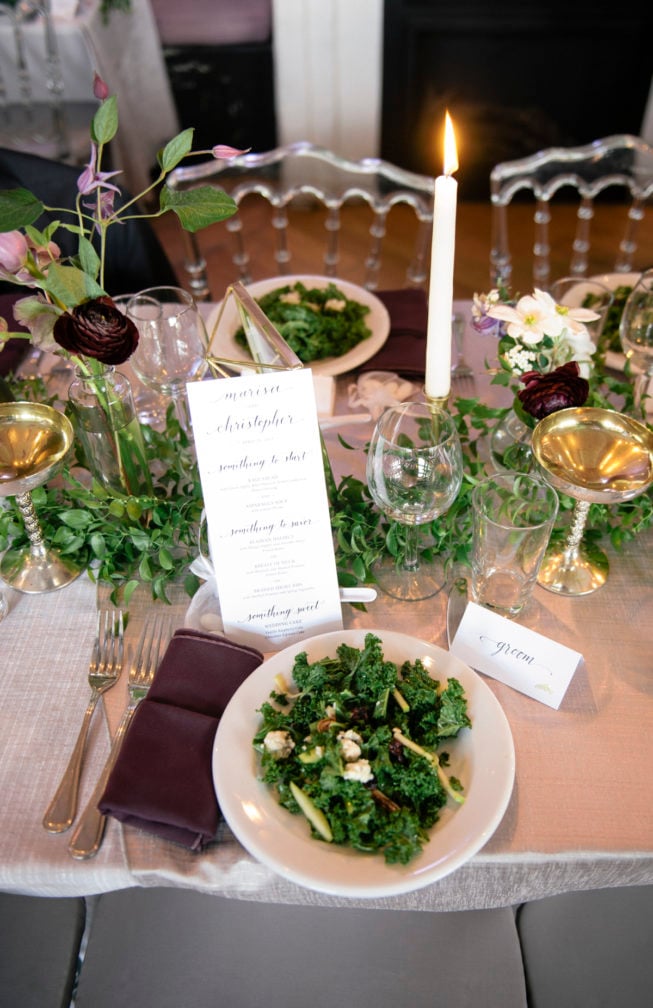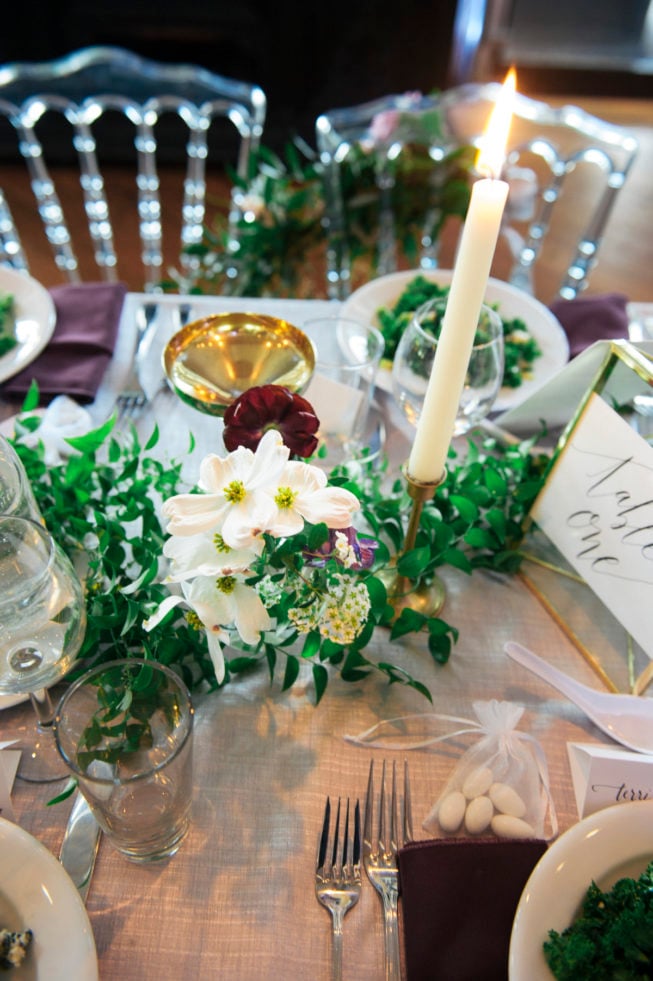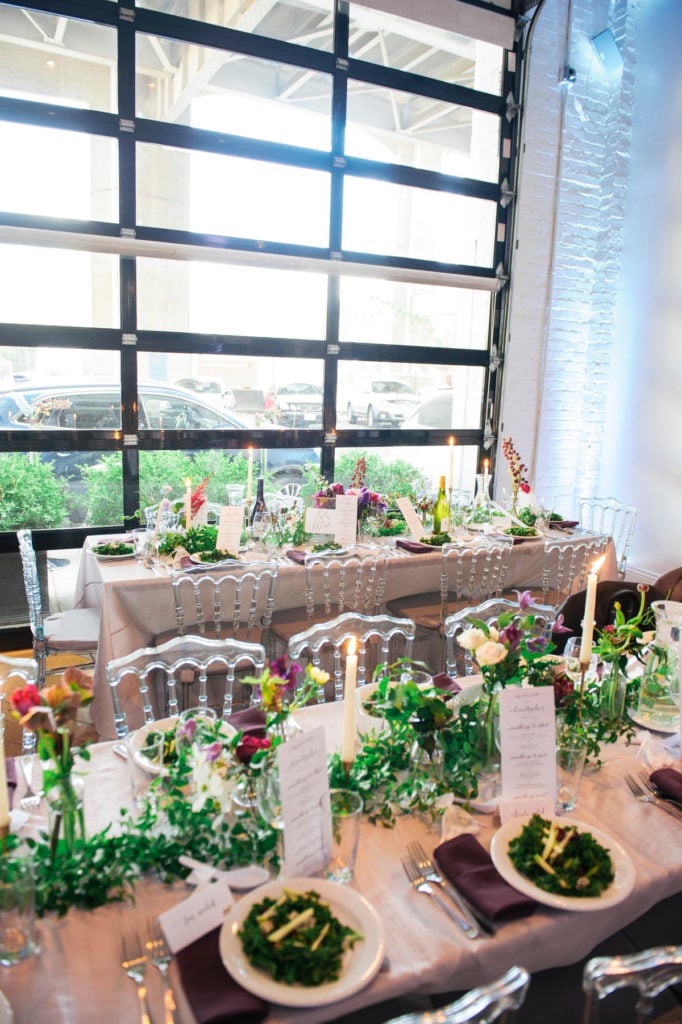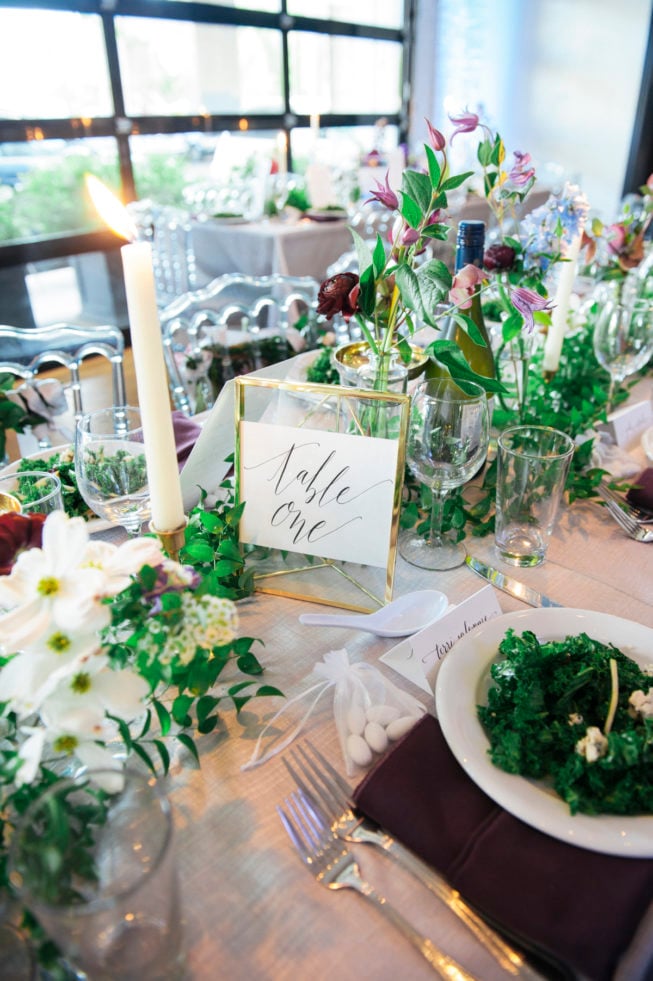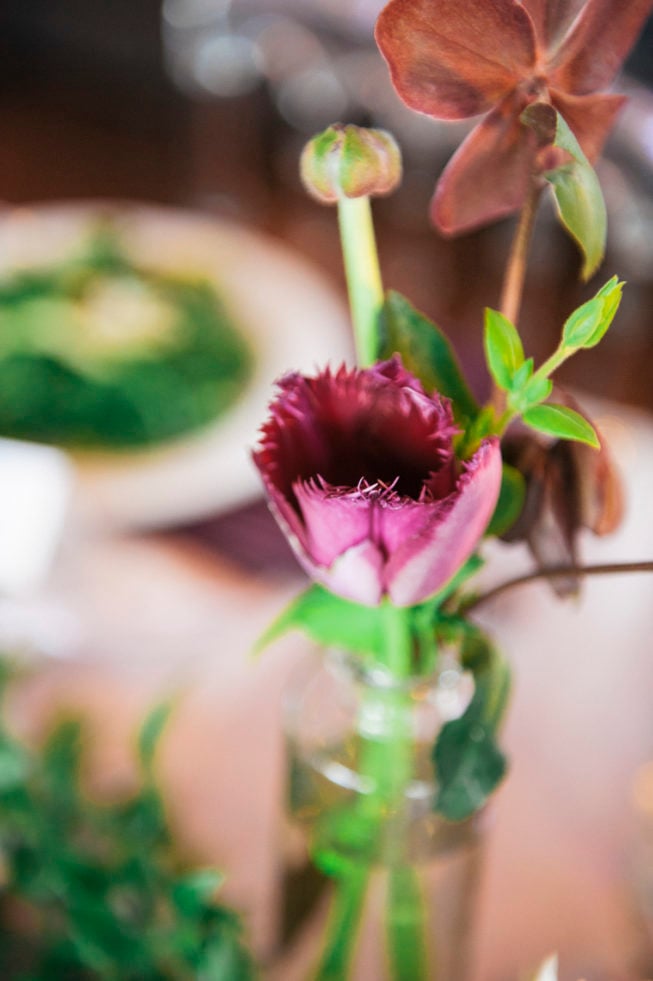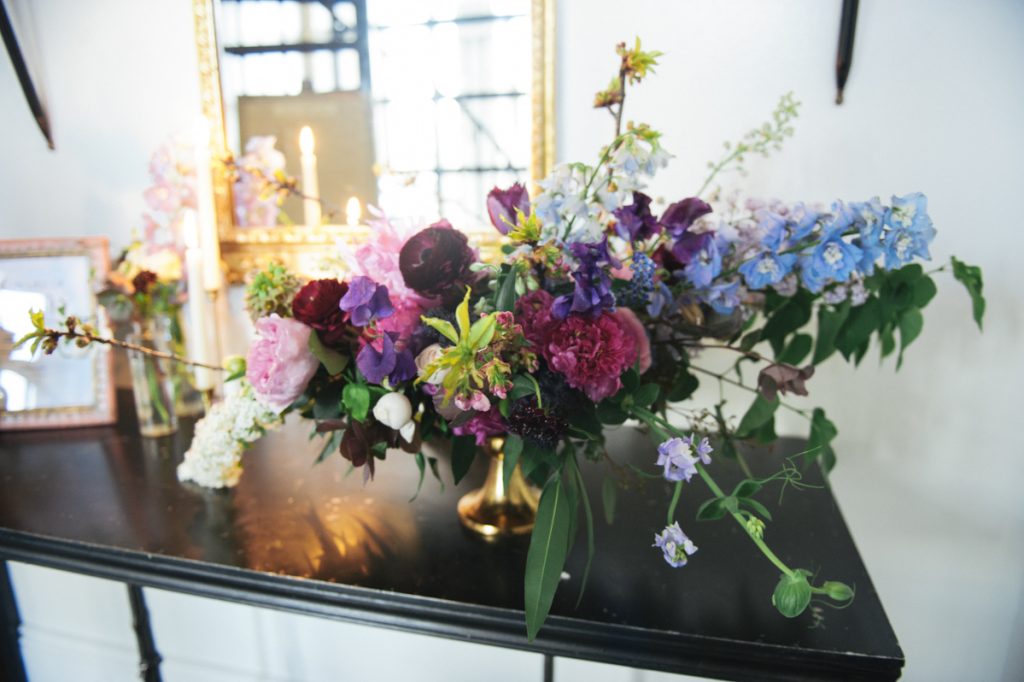 "I wanted everyone to feel like they are at a warm, intimate dinner party," Marisa says. "And I'll never forget looking around during dinner and seeing everyone through the flicker of the candles, pouring wine, chatting at our long king table with a soft breeze rolling through the open doors."
For their first dance—they'd taken lessons together—they danced to the Godfather Waltz. "It's one of our absolute favorite movies, and such a beautiful song," says Marisa. "Plus, you know, we're Italian!"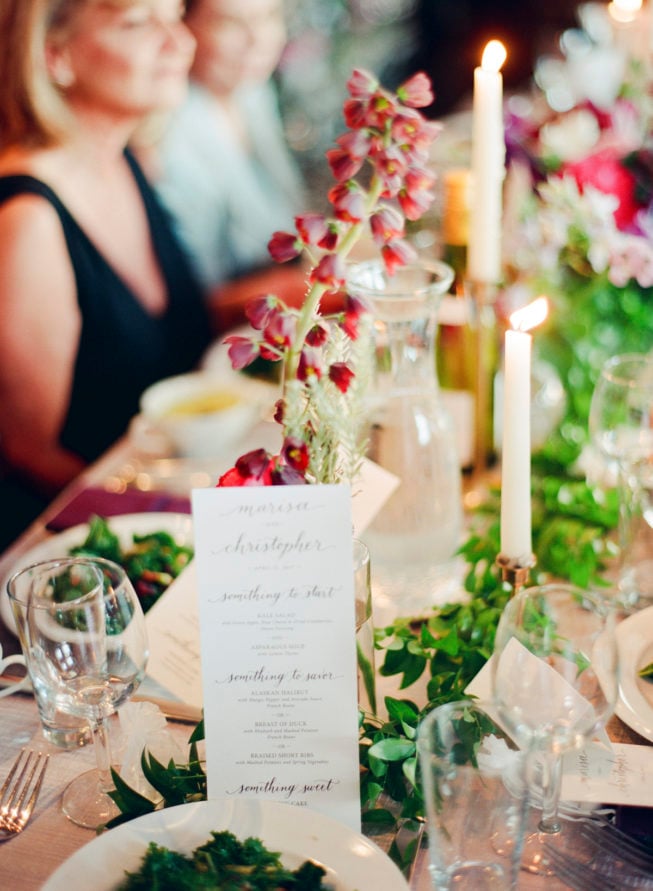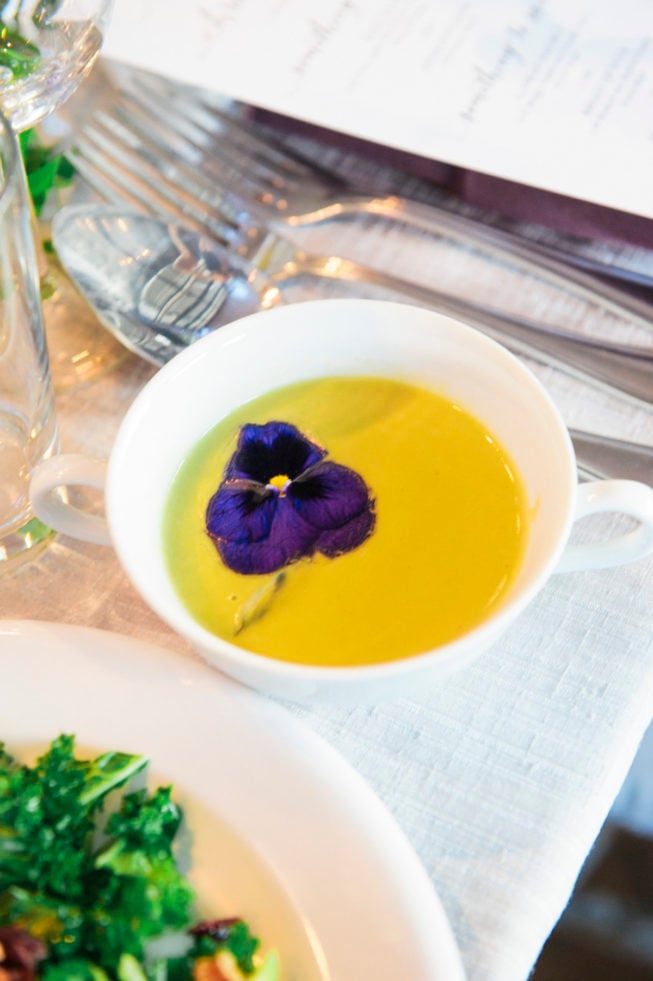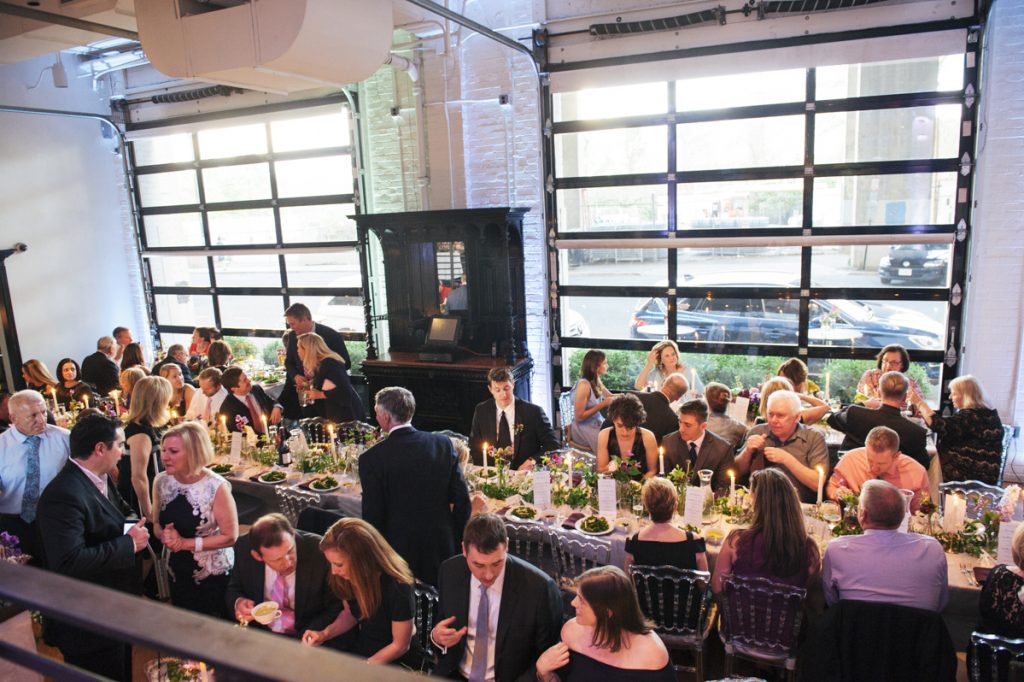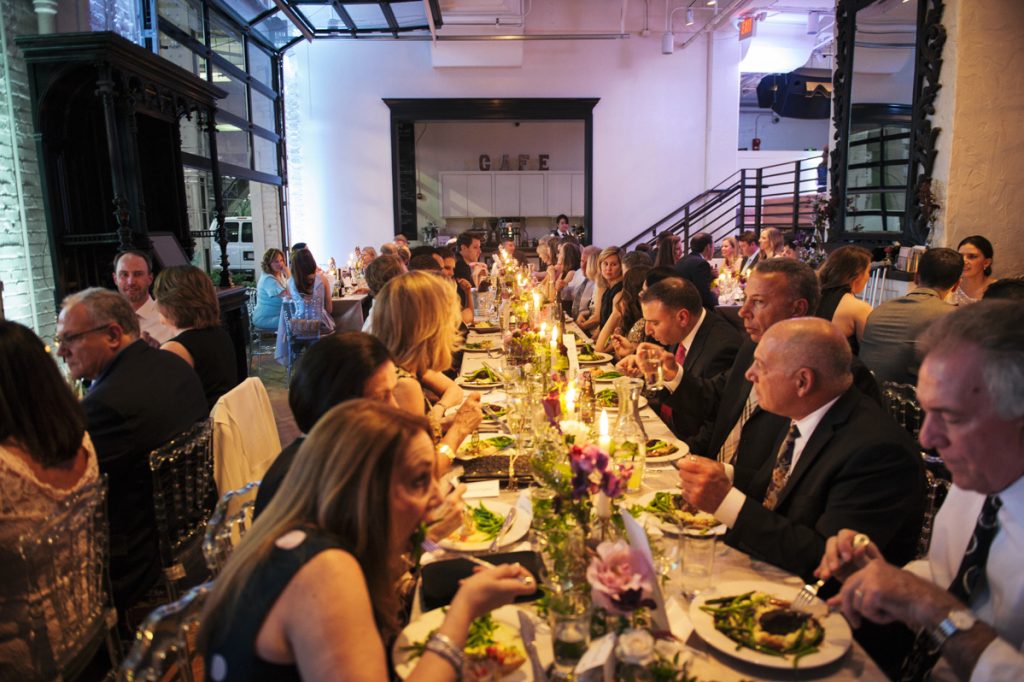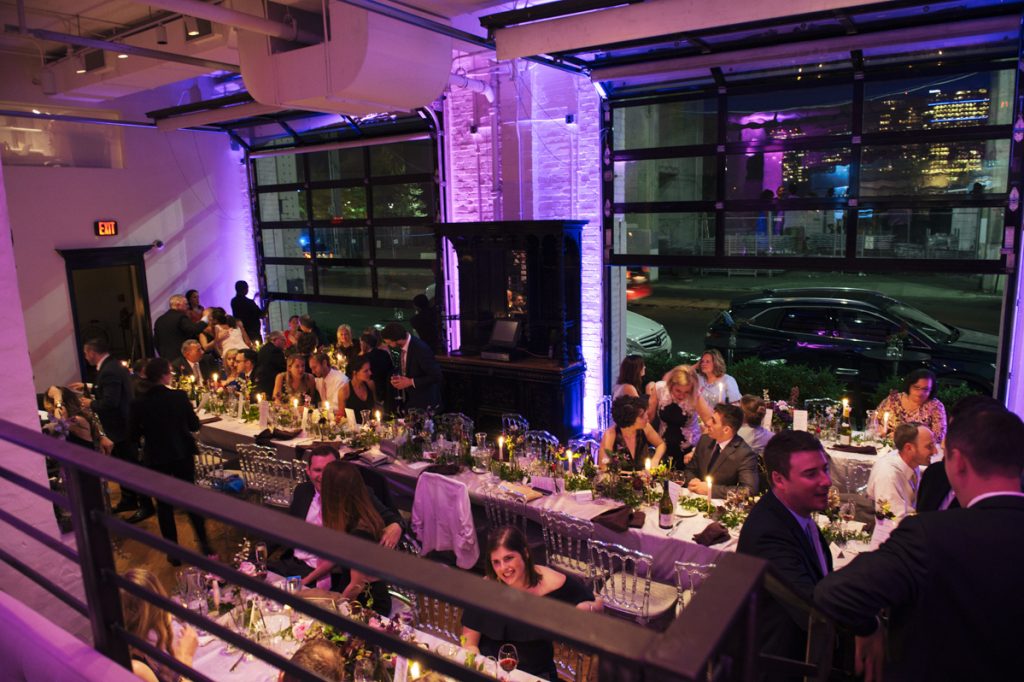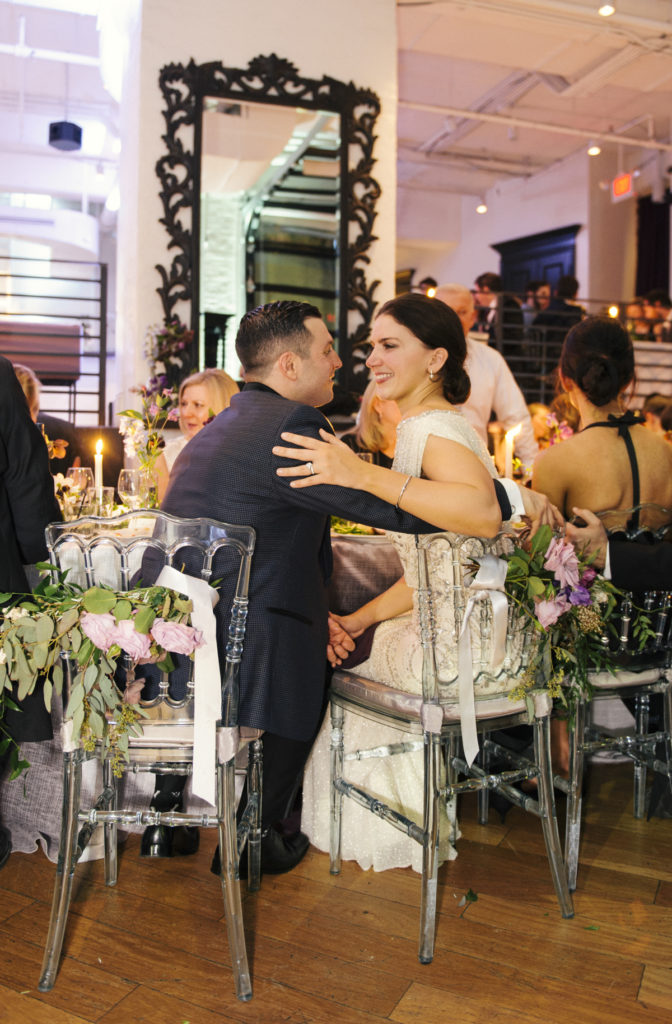 Marisa wore a sparkly Jenny Packham gown and linen Manolo Blahniks—but slipped on her Reebok Classics by the end of the night. At 10 p.m., a pizza truck showed up, proving to be a major crowd favorite. "I had two slices and forgot to have dessert!" Marisa says. "In lieu of favors, Chris and I donated to Animal Welfare League of Arlington."
The day after the wedding the newlyweds went down to Charlottesville, Virginia for a mini-moon at the Keswick. "It rained the entire time we were there, but I'd argue there's nothing more romantic than watching the rain fall across the rolling hills of Virginia while sipping a glass of red wine with your husband," says Marisa. In August, they pair honeymooned a second time in Portugal.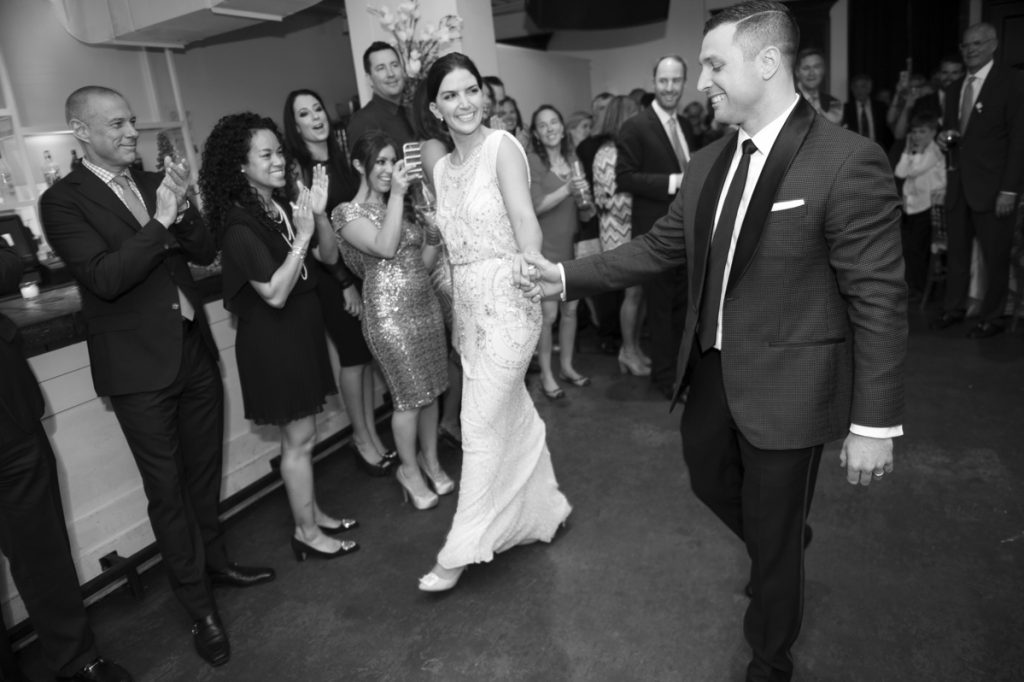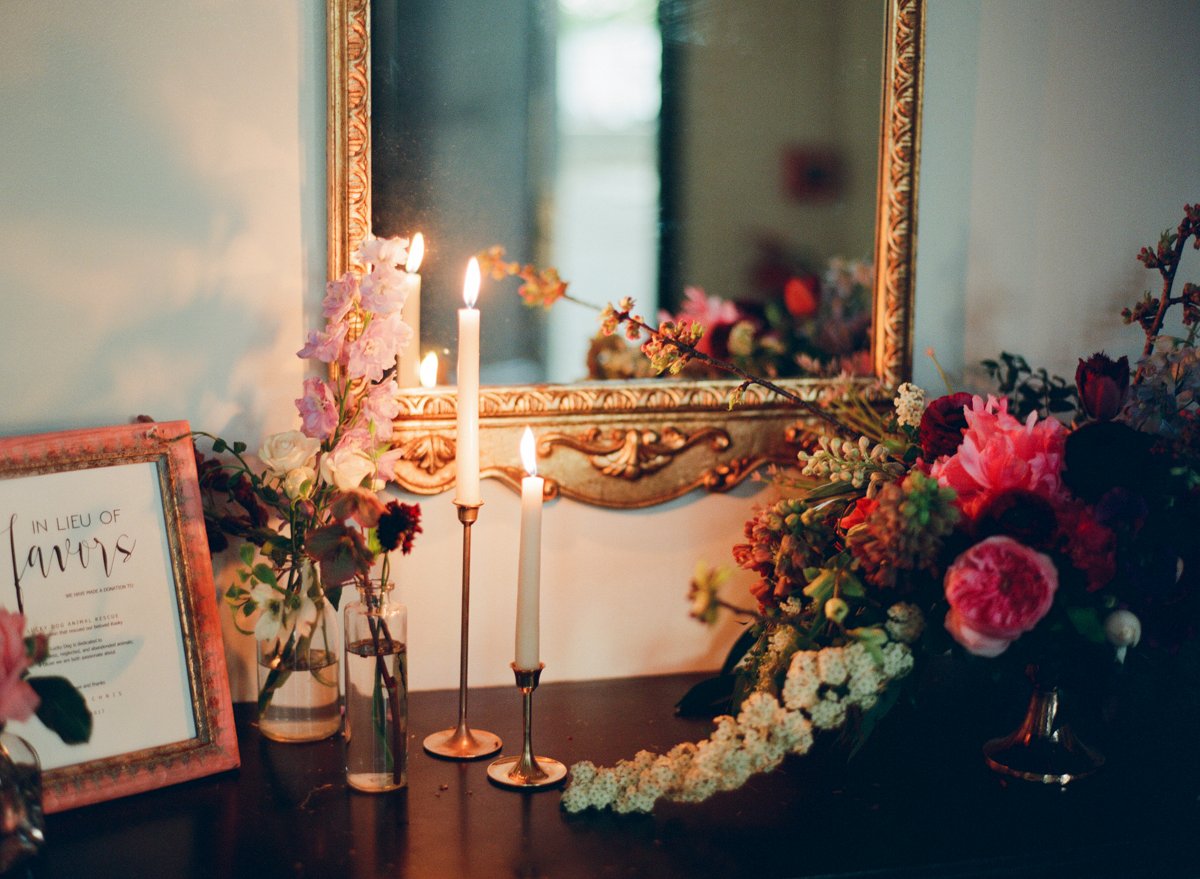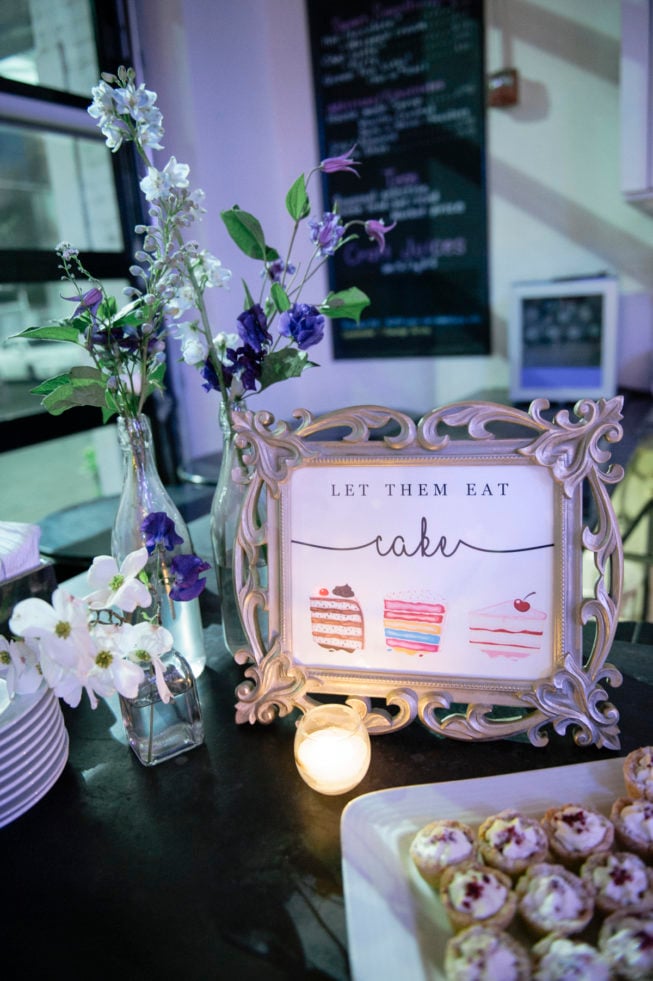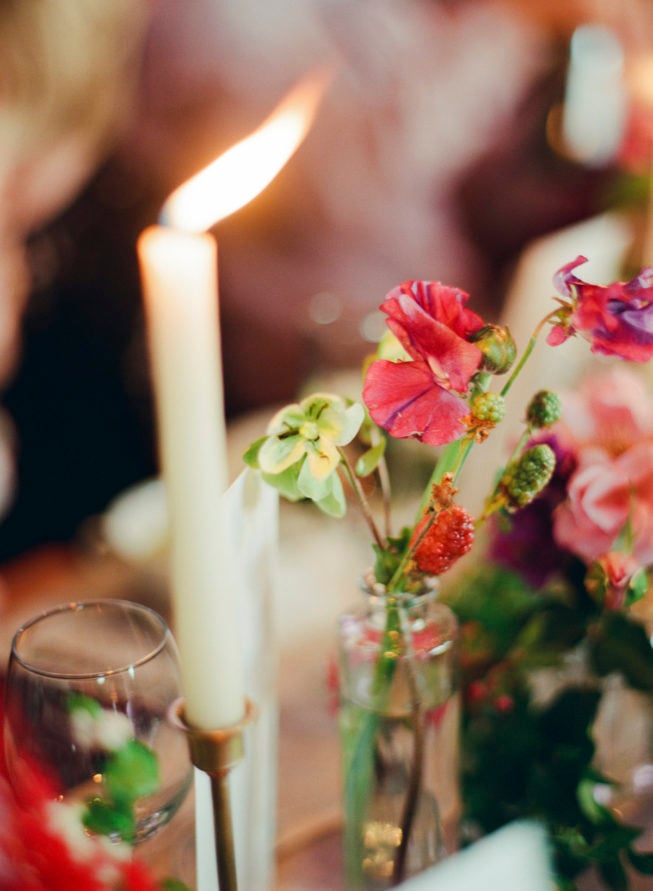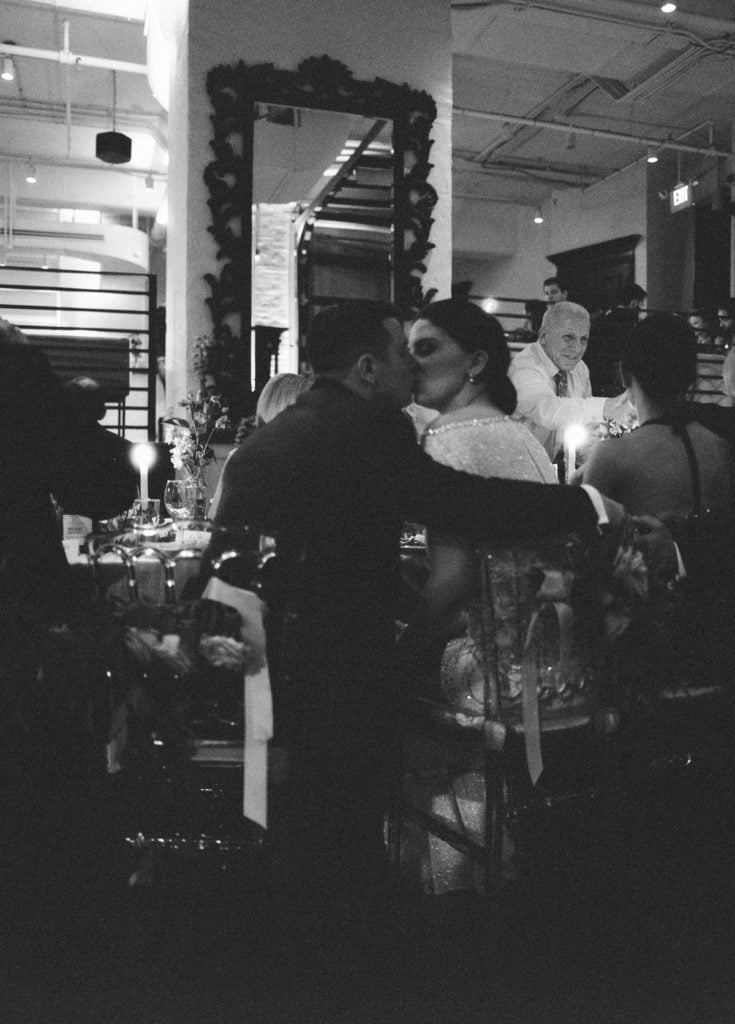 CREATIVE TEAM:
Photographer: Lisa Blume Photography | Florals: Darling and daughters | Bride's Gown: Jenny Packham, from Rizik's | DJ: DJ Phlipz | Catering: Malmaison | Stationery: Charley Paper Company | Calligraphy: Just Write Studios | Bride's shoes: Manolo Blahnik | ​Film Lab: Indie Film Lab | Film: Film Supply Club